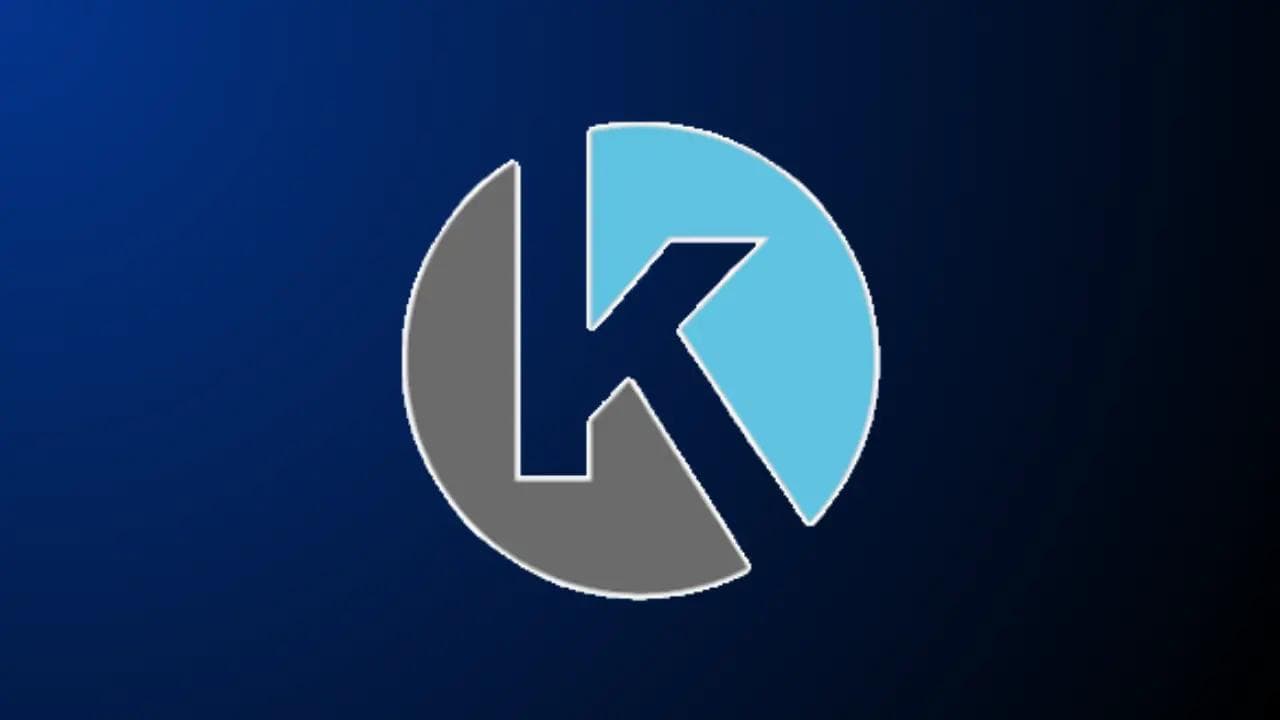 [My Review] Kartra Pros And Cons, Features & Pricing 2023

Unbeatable Software
May 15, 2023 at 2:51 PM
Feels like a good time to share Kartra Pros and Cons. After all, it's been a while since I have been using Karta. And it's not for everyone (Unlike what every other affiliate link review tells you)
Although yes, it helps launch new physical and digital products. And brings both automation and reduces management work.
So this Karta review will help you decide if it's good for your business. Mainly focusing on
Kartra $1 trial for 14 days to join the trap (just kidding)
Learn more about Kartra's operation (That's why you want to try it)
Marketing automation and Kartra solutions (Is it really useful?)
Starting With What is Kartra?
Kartra is a cloud-based, all-in-one business platform that has helped entrepreneurs and businesses manage their
Websites
Marketing efforts
Sales processes
Customer relationships
And much more since 2018.
It consolidates dozens of different web applications into one user-friendly interface so that you can easily manage every aspect of your business from one place.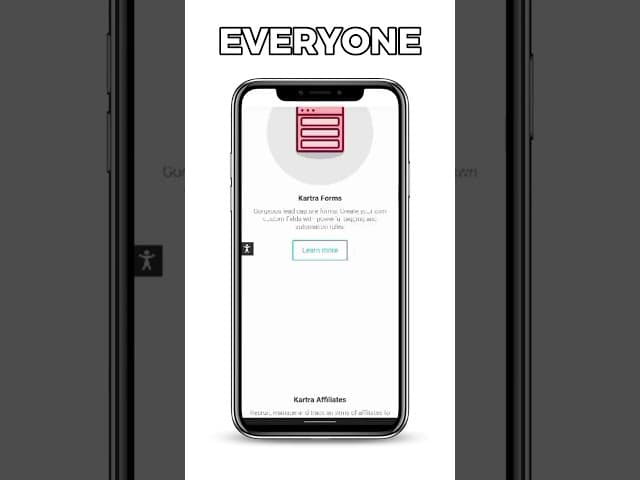 In addition to simplifying the management of your website, Kartra also provides powerful analytics tools to give you data-driven insights into the performance of your campaigns.
But what makes Kartra special is its all-in-one suite containing pre-made sales funnels supported by marketing legends like Frank Kem. 
Struggling with a new start-up is one story, but with kartra, you get tested blueprints at your doorstep.
Jumping To Kartra Pros & Cons
Kartra may be the answer for an all-in-one digital marketing platform. It has the potential to become a one-stop shop for all your online business needs. But is it right for you?
The Pros Of Kartra
Here are some of the advantages of using Kartra:
Automation – You can easily create automated workflows based on customer actions or triggers. This makes it easy to automate repetitive tasks like sending emails or follow-up messages. 
Email Marketing – Powerful tools allow you to create beautiful newsletters and other email flows. You can also use its powerful segmentation features to target your campaigns effectively. 
Payment Processing – With integrated payment processing solutions, you can easily set up subscription plans and process payments. It also supports multiple payment gateways to accept payments from customers worldwide. 
Affiliate Management – With its built-in affiliate management system, you can easily recruit affiliates and track their performance. This makes it easy to grow your business through affiliate marketing.
The Cons Of Kartra
Kartra is not without its flaws, though, and there are some drawbacks to consider before investing in this platform:
Limited Support – While they offer customer service via email and live chat, their support team is relatively small compared to other sales funnels like Clickfunnels or Leadpages. 
High Price Point – While the pricing plans start at $99/month for basic users, they quickly jump up in cost depending on which features you need access to. 
Limited Integrations – Unlike its competitors, who offer hundreds of integrations with third-party services, Kartra only offers limited integrations with popular services.
The decision will come down to your specific needs regarding digital marketing platforms.
What Is Kartra Used For?
Kartra is an incredibly powerful tool for entrepreneurs who want to simplify their online presence.
All while still having access to advanced features such as split testing and automated opt-in forms. It mainly targets small businesses and entrepreneurs who want to sustain and automate their online business.
With it, your time is saved, and it's an alternative to some bog shots like Lead pages and Click funnels. From my experience and industry behavior, I can say that Kartra is for
Mentorship/Course creator: Develop e-tribes or sites with the unique solution Kartra offers
Business Owners: to get on growth made and generated successful leads
Consultant: Shift or grow online and target high-quality best audiences
Bloggers or website owners stop managing multiple tools when Kara can be a single remedy to all your solutions
This comprehensive service can help take your website to the next level. It will integrate your marketing, sales, and business management tools into one easy-to-use platform.
The flexible dashboards help users to customize features depending on their needs and preferences. And it provides users components necessary to deploy successful digital marketing campaigns and maximize ROI. (We have also done a quick thrive suite review)
Testing Karata Features: Is it any Good?
Kartra is a platform packed with multiple seamless solutions. Here I am mentioning some of the software's features you can be using and managing by your selves: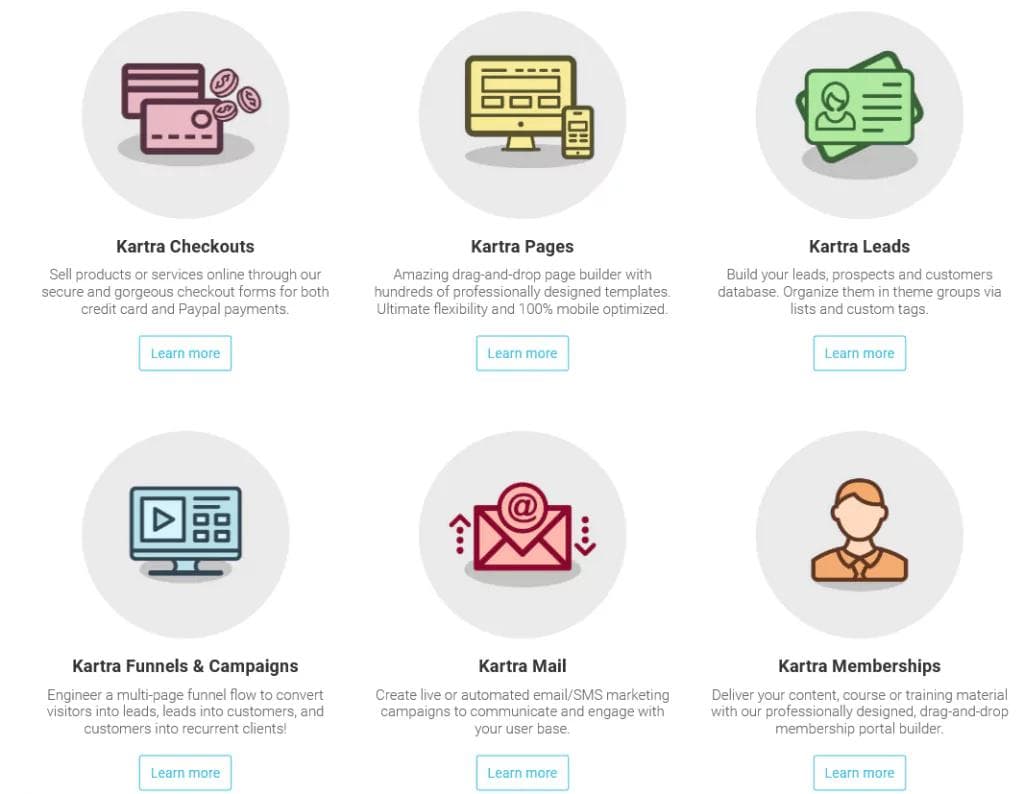 Pre Designed Funnels
As you join Kartra, its pre-designed sales funnels manage all your campaigns. It passes you through everything in the interface and deletes irrelevant details at a later stage.
Page Builder
Like any other sales funnel builder, you can drag and drop with sections, elements, and rows similar to Elementor.
Split Testing
Create 2 separate variations of a single page, and the successful one wins. It is a powerful and flexible split testing feature.
Product and Carts pricing options
Add different payment or subscription options for your products. With it, you can
Add shipping cost options.
Change sales tax according to locations(even Click Funnels don't offer it)
Price options can be set up similarly to Amazon.
Integrations
With Kartra, you get all essential business integrations and a sales and marketing funnel.
By getting used to Kartra tools, you can easily cancel all other subscriptions you have purchased for your business.
With Kartra, you get to set PayPal; Stripe; Braintree; Authorize.net for Business Payment integrations.
Affiliate Portal
For each product, create an affiliate portal, so the customers become promoters. Usually, they are given custom URLs for a fixed % discount or coupon code.
Kartra Mail & Email Marketing
Cancel all separate subscriptions, as with Kartra membership; you can send event-based emails, messages, and behavior. Kartra mail feature helps to personalize your communication with leads, prospects, and customers.
Marketing Campaigns Automation
Within Kartra, there are integrations, so we don't have to use separate auto campaigns running. Simply find action triggers and create your own behavior-based marketing campaigns.
Compliance with GDPR
For EU region customers, you must comply with GDPR, and Kartra makes it a really easy process to set this all up.
Video Hosting
Online businesses can embed videos on different sales pages by uploading them to Kartra.
Kartra Marketplace
Present your marketing campaigns and analyze others but only pay for the one you like to get from there.
Block Templates And Kartra Pages
Drag and drop page designs and edit the pre-encoded images or videos or try various templates separately for header, footer, etc.
Kartra Review: Pricing and Memberships
Instead of thousands of dollars' payment for separate subscriptions and their integrations for one place management, you can think about trying Kartra.
It allows all flows especially e-commerce ones at a single house. Try their Kartra trial and then decide if buying their subscription is worth of money spent.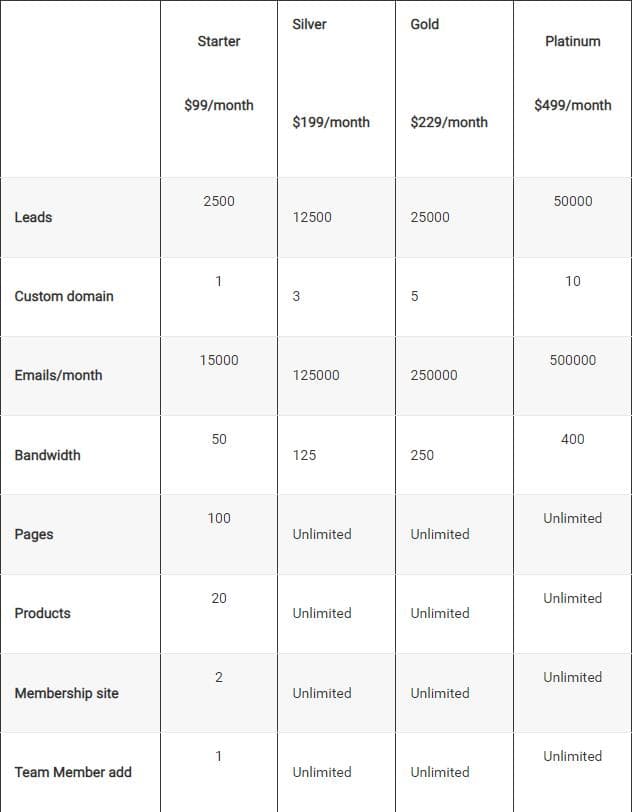 All Kartra memberships come with a $1 for 14 days Trail.
If you want something else in the package for an enterprise, simply connect with them. It will be your custom package where you have the right to access as many emails etc. as you need each month.
Which Kartra Pricing Package Is Right For You?
It depends on your business needs. Each plan is designed for a different tier of business.
Like if you have a small-tier business, then going for the premium plan will not be a wise decision.
You get a $1 trial for 14 days, so you can always subscribe for a trial before purchasing any of the memberships.
Or else you can go with the standard subscription and alter or upgrade it according to your business needs.
You are never locked in any subscription as they are monthly, so after each month, you can switch to another model.
Kartra Customer Support Helpdesk
With growth to retain happy clients, you need to work on expanding your help desk and support team.
Or let Kartra save your day.
With kartra helpdesk create a ticket system for customer queries on browsers for your business or products. For tickets, customers can opt for the following options.
Ticket
Live Chat
Skype
Phone Call
With it email management system shifts to answer queries in auto mode. With a helpdesk ticket, you can add that individual to your mailing list.
Wait, So Is Kartra Hard To Use?
Kartra is often considered one of the most market's user-friendly marketing and sales automation platforms.
Despite this, it can seem intimidating to use at first.
Still, with a little effort and exploration, most customers can gain a comprehensive understanding of how to utilize Kartra's features to their advantage.
Ultimately, Kartra is designed to be as simple and intuitive as possible.
All without sacrificing powerful tools for users to take advantage of to create successful campaigns and achieve their goals.
With tutorials and guides from the support team at Kartra available, it's easy for anyone new to the platform to start using it quickly and intelligently.
So, Is Kartra User-friendly?
Setting up your business on a new interface can be overwhelming and stressful. Kartra provides a variety of supports in the flow to keep you on the way.
Even during your 14 days trial, you can join their private Facebook group.
Here you can connect and speak with other marketing professionals, Kartra users, and overall engagement in the group is good.
Don't worry; it is a monitored group that is clean of spam and promotions.
Here kartra assists you with the user interface and guides you about the process you currently are at.
As you sign up, you receive an email with a login link. On logging in, there is a welcome video to discover most about .kartra
Save your time and money by letting the Kartra team do all setups for you. It is a $150 paid service.
The service includes thank-you pages, squeeze pages, product/service pages, automation, email sequences, and tagging.
If you want to leverage time or don't want to get into this all technical work, the concierge is a good option to consider and get the job done.
Comparing Kartra and ClickFunnels: Which Is Right for Your Business?
To build a successful online business, there are two big players in the marketing automation space. Both tools offer a suite of features to help your business grow, but which one is right for you?
Both help you create pages, set up automated emails, collect payments, manage customer data, track analytics, and more. However, Kartra offers more robust automation capabilities than ClickFunnels does.
You can use Kartra's drag-and-drop builder to quickly create powerful funnels with automated triggers based on user behavior or other criteria. It also has an advanced membership feature to easily set up customer subscription plans.
ClickFunnels has fewer automation capabilities than Kartra but makes up for this with its ease of use and intuitive user interface.
It also includes features like A/B testing to test different versions of your page to see what works best for your audience.
Additionally, ClickFunnels offers integrations with dozens of popular third-party services, making it easy to extend its functionality even further if needed.
To make an informed decision, ensure your solution meets all needs without breaking the bank. And don't take too much time away from running other parts of your business! (Here's a complete ClickFunnels Review for you)
Finally, Is Kartra Worth it in 2023?
There are a lot of platforms to hold on to, but each has its own limitations. To overcome many businesses, switch to various tools or each necessity. It eats a hell of your money.
In all this, Kartra feels like a great option as it brings it all together.
You don't need a variety of subscriptions to manage everything when you can get it all with a single tool. What it can do for you includes.:
Analytics tools (It matters when choosing sales funnels or any marketing tool)
Marketing Automation software (Kartra leads your marketing strategy)
Website Hosting
Email marketing tool (Run email marketing campaigns efficiently)
Landing page builder (Use their page builder to create landing pages that matter)
Product creation software
And a lot more
As for the subscription package, when we compare it with all other separate subscriptions purchased, it is safe to say that Kartra does not charge a lot.
But Kartra is not for everyone.
Let's say you have a big list of about 300.000 emails you need to contact regularly. Then you have to think about more efficient sales funnels. (Then you have to consider karata alternatives).
Subscribe for
the latest updates