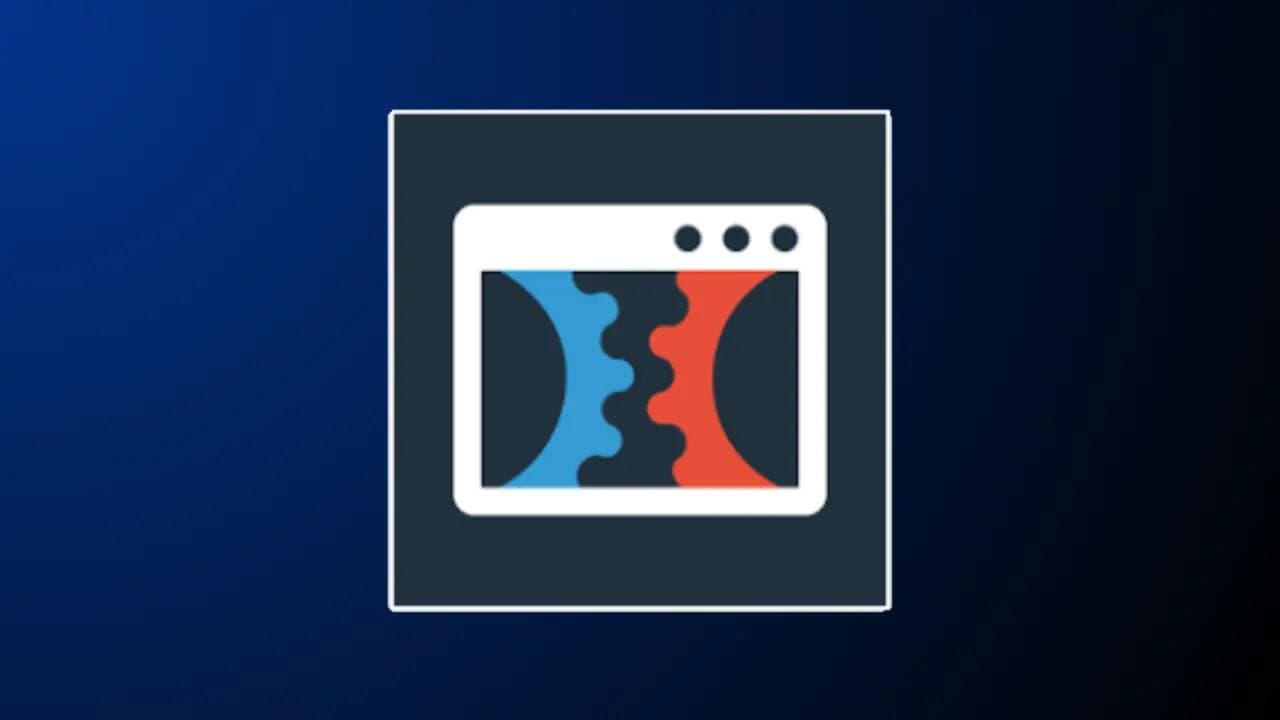 What is ClickFunnels Used For in 2023 (Still the best builder?)

Unbeatable Software
May 15, 2023 at 3:20 PM
ClickFunnels has come a long way since it was first released in 2014. But what is ClickFunnels used for in 2023?
Back then, it was revolutionary, allowing marketers and online business owners to quickly and easily create sales funnels.
All without the need for coding or expensive web developers. But again, I'm wondering if it's still the best sales funnel builder out there.
So here, we will find just that while covering the pros and cons and serving as a beginner's guide.
First things first, why so many successful online business owners are using it?
What is ClickFunnels, and how does it work?
ClickFunnels is an automatic software by Russell Brunson and his colleagues in 2014. This project created $100 million in annual revenue for Brunson.
And by the end of 2019, this software has recorded a total of 98,000 active members around the world.
By definition:
ClickFunnels is a powerful website-building platform. It lets users quickly create high-converting sales funnels without coding. It offers countless features like pre-designed sales funnel templates, drag-and-drop functionality, A/B testing, analytics, and customizable pages while integrating major payment gateways.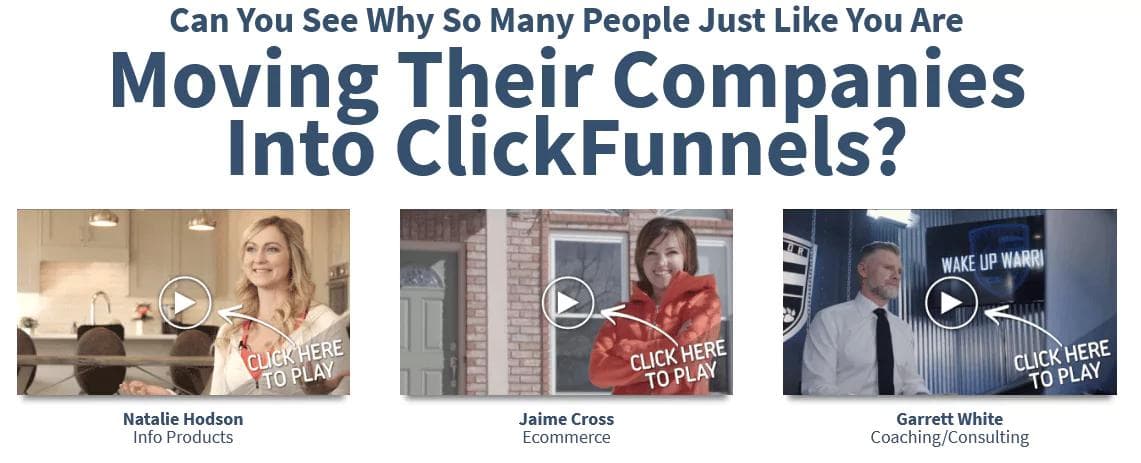 The main function of ClickFunnels is to give you sales funnel software that can create multiple sales funnels for your online business. You can use it to 
To quickly design these pages using their drag-and-drop builder—no coding experience is required!
You can add additional elements like videos, surveys, quizzes, countdown timers, and even integrations with other software platforms such as Shopify or Stripe.
With their built-in analytics tools, you can track user behavior throughout each funnel to ensure your marketing efforts are paying off.
Overall, ClickFunnels is giving you everything you need to do online marketing and be able to sell your stuff successfully. So, no need for website developers who charge high prices to sell. ClickFunnels can do what they can do for you.
What Is Clickfunnels used for?
ClickFunnels is used for many different purposes. It can create sales funnels, help businesses with their marketing strategies, and even help entrepreneurs increase their profits. Some of the most popular uses of ClickFunnels include:
Creating landing pages or squeeze pages
Setting up automated webinars for lead generation
Creating opt-in forms and list building
Setting up membership sites with forums, blogs, etc.
Building eCommerce stores or selling digital products
Generating leads through search engine optimization (SEO)
Hosting webinars or live streams
Build sales funnels with advanced customization
Create sales funnels to promote your own affiliate program with just a few clicks
Tracking conversions, page views, and other website metrics
Setting up split testing to optimize landing pages
Sending automated emails to customers on different occasions
Integrating payment gateways into sales funnels
Selling products directly through the platform
Utilizing A/B testing for optimal performance
That's a long list of uses. So far, ClickFunnels has proven to be one of the most valuable investments for businesses and entrepreneurs alike.
ClickFunnels Builder Features Review

1) Funnel Templates
If you have no idea how to build your sales funnels, it's fine. You can leave it all to ClickFunnels.
What's good about this software is that there are about 22 different types of sales funnels that you can use to sell your online business successfully. Those funnels are categorized into 3:
Event Funnels
Lead Capture Funnels
and Sales Page Funnels.
You can also choose other funnels, such as the Membership and Squeeze Page. They will help you collect customers' email addresses to send them a gratitude message when they sign up for you.
There is also a template called the 2-Step TripWire Funnel that lets you sell low-ticker front-end products and then upsell them through Order Form bumps and One Click Downsell or Upsell.
These funnels come with customized designs already. You can choose from free to paid templates to save you time in designing your pages.
2) Drag and Drop Feature
Using ClickFunnels doesn't require superb technical skills. You don't need a website developer to successfully sell your products and services.
What's great about this automatic software is that it has a good visual that works with drag-and-drop features.
ClickFunnels' editor is the easiest and simplest tool you can use.
Once you sign up for ClickFunnels, you will be welcomed with a series of pages with rows and columns.
You can use your mouse to drag and drop according to the arrangement you desire. Moving items on the page are seamless and flexible.
3) Plenty of Page Elements options
ClickFunnels has nice choices in terms of page elements.
You can also call them widgets. It gives you the flexibility you want on top of the drag and drops feature.
The basic elements you can find within your pages are Text, Buttons, Headlines, Images, Videos, and Input Forms.
Meanwhile, you can add Surveys, Progress Bars, Facebook Comments, SMS Sign-ups, and FAQ blocks if you want more advanced sales funnels.
So, knowing all these best features, can you make money online through ClickFunnels? Unequivocally, yes!
By beautifying your own sales funnels that look like professional yet enticing sales pages and using its affiliate marketing program, you can make hundreds of bucks from it.
Just don't forget that you must also solidify your online strategies to get customers to click your links! Bonuses and value stacks can be used, too, to add value to what your buyers might be seeing on your sales pages. For themes, you can also try to use thrive themes!
4) ClickFunnels Affiliate Program
Ever heard of an affiliate program? If you have been doing business on the internet for a while now, you'll know what it means to have a solid affiliate program for your business.
A good thing about ClickFunnels is that it's not just software to create sales funnels. There is also an available affiliate program to earn more money through it.
It has the most legitimate affiliate marketing where you can participate. The affiliate program starts with a 30% commission for every referral you can bring.
This commission can be achieved when you promote and market ClickFunnle's products like Expert Secrets, DotCom Secrets, and Software Secrets books. (If you are new to affiliate marketing, then look at how we leveraged legendary marketers 15 days challenge)
You can also win prizes like $500 and a chance to win a car if you can bring up to 100 active referrals. See, just by referring, you can get cool winnings and rewards with this program by ClickFunnels.
Does this end here? No! You can also use the Share Funnel URL under the ClickFunnels affiliate program. This lets your visitors install your sales funnel automatically when they click the URL.
As anyone sign up for a 14-day trial, your sales pages will be added to their account. This is a good strategy to attract potential customers from a different account or sales funnel.
What types of businesses use ClickFunnels?
Small businesses, eCommerce sites, bloggers, entrepreneurs, digital marketers, and more all use ClickFunnels. It can be used for virtually any business in any industry.
Some of the most popular businesses that use ClickFunnels are:
eCommerce stores
Digital marketers
Affiliate marketers
Real estate agents
Coaches and consultants
Educational institutions
Membership sites
Online courses and training
These are just a few examples of businesses that can benefit from ClickFunnels. The possibilities are virtually endless when it comes to using this powerful software.
ClickFunnels can help you create the perfect sales funnel for your business and maximize the potential of your online presence. It's easy to use, highly customizable, and has various features that make it the go-to solution for businesses everywhere.
Is ClickFunnels good for beginners?
Yes, ClickFunnels is good for beginners, even if you are a new business owner trying to build your brand online. It is one of the easier software tools to use, and you don't need a lot of technical know-how to get started.
Jumping into ClickFunnels does not require coding skills, so it is an ideal platform for those just starting out.
Its drag-and-drop feature makes it easy to customize your page even if you don't have any prior experience with web design.
It is also very user-friendly, and you can easily get help with any issue. This makes it easier for beginners to understand how ClickFunnels works and how to use it to their advantage.
Plus, there are many pre-made templates you can choose from and customize to fit your brand.
This can save you time since you don't have to create your own marketing funnel from scratch.
So if you are a beginner and want to make the most of your online presence, ClickFunnels is a great choice.
With its simple and intuitive features, you can create the perfect sales funnel and bring in more customers. Still, if it doesn't fit your business, then you can try other sales funnels.
The Bottom Line
ClickFunnels is an all-in-one solution for any business looking to maximize its online presence. With its versatile features and affiliate programs, you can build the perfect sales funnels for your business while earning rewards and bonuses.
Overall, ClickFunnels is ideal for businesses of all sizes and types. With its powerful tools, you can generate leads and grow your business in no time. So if you are looking for a powerful and reliable platform, ClickFunnels is the perfect solution.
Subscribe for
the latest updates