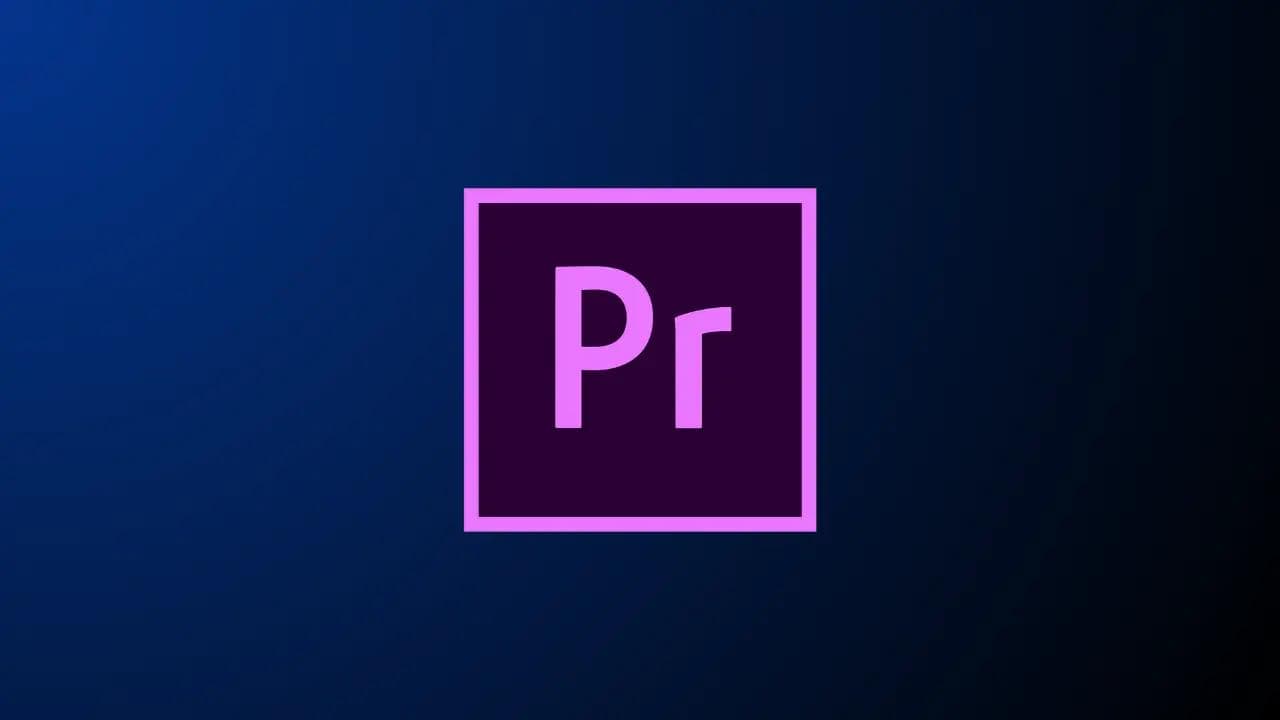 Why Adobe Premiere Pro is the Best Video Editor?

Unbeatable Software
March 28, 2023 at 6:40 PM
In video editing, Adobe Premiere Pro stands out as one of the best video editing software on the market. Over the past five years, Adobe Premiere Pro has rapidly evolved and established itself as a leader in video editing software.
Offering an easy-to-use interface with monthly subscription plans and updated features to keep up with industry trends, it's no surprise that many professional video editors now favor this cutting-edge program!
Much has changed since we became adobe premiere pro users in 2015.
With a monthly subscription, the easy-to-use interface, features, and frequent updates make it the standard video editing software most video editors use.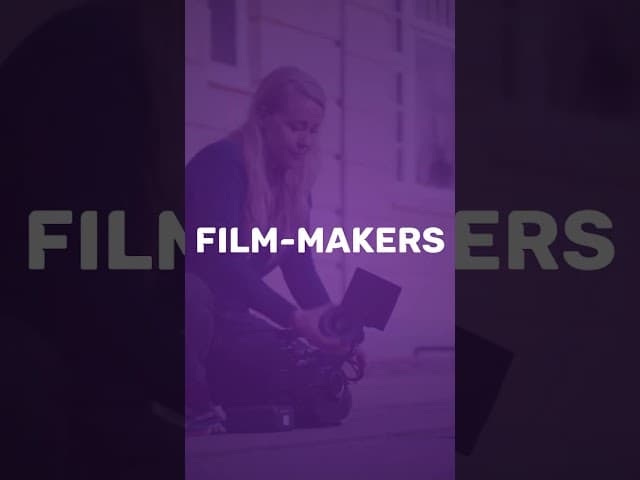 This review will examine why Adobe Premiere Pro has become the leading video editor and what it offers users today.
Why Adobe Premiere Pro: Quick Overview
Pros
It has personalized and easy-to-use navigation.
Best for teamwork and simultaneous different tools usage.
Cover all essential editing aspects
With editing captions, text and audio tools are also present
Pre-built templates are quite good for users
Cons
A little more expensive, but the features make the price worth it
Limited media tagging
For deep editing and creation on many occasions, we have to use adobe after effects too.
System Requirements To Get Started
To get started as a professional video editor, here are a few system requirements to ensure you can operate professionally and smoothly.
Running Adobe Premier Pro requires a powerful system custom-built for video editing. While the exact specifications vary depending on your usage needs, experts advise that at minimum,
a desktop running Windows 10 or macOS
needs to have 8GB of RAM,
an Intel or AMD processor with 4 cores (8+ is best), and
at least 128GB of storage space.
Those who use Adobe Premier Pro heavily should increase their RAM to 16GB, install an additional GPU card, and upgrade to the latest PCIe SSDs.
System requirements become important when deciding between laptop models or building a desktop from scratch, so you always have the best performance for video editing projects!
Get Familiar With Adobe Premier Pro
First, the interface is flexible, easy to navigate, and attractive.
For new users, it is easy to start, and with a bit of a learning curve provided by adobe premiere pro, you can start creating compelling fundamental videos in a matter of time.
A Dark Theme: The dark theme makes your videos the centre of attraction and gives a seamless video editing view.
Four-Panel Layout: There are four panels by default on the screen. With it, several; editing and effect options just above it and then menu bars for other options. At the top left is the source preview.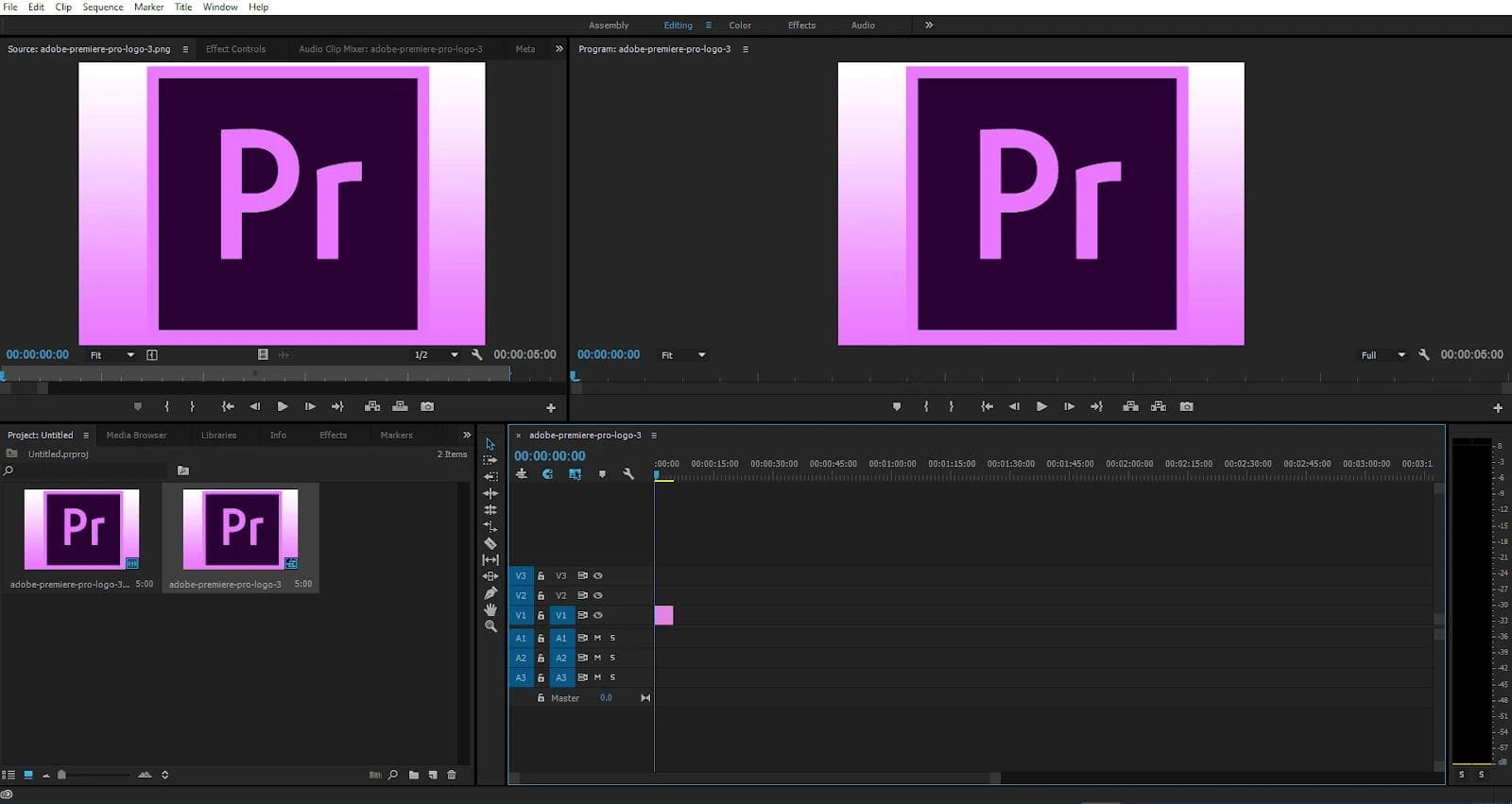 The video editor output panel is just right to it, and down below on the right corner are the audio and video tracks with primary tools. On the left-down corner is the importing and managing interface. Create folders here for effective management of complex projects.
Media Browser: Here are the tabs for history, effects, and markers that back you with good spots if anything gets messed up. With markers, you can attach notes and stick many markers on the same point. Now with a single click, jump to the right point in the movie.
Importing Videos: The best part I like about premiere pro is its flexible options for each dynamic. You can import videos for most types and extensions. The preferred ones include raw files from pro cameras with resolutions up to 8k.
Premiere Pro features: What's New?
Captions and Title Tools:
Adding text just like Photoshop and illustrator. The workflow is segmented and straightforward for different formatting options and adjustments. There is an upcoming option for an automatic subscription (currently available in the beta version).
You can also import SRT and XML files. The most used text options include opacity, texture, crawling, leading and kerning, rolling, and more.
Multi-Camera Editing
With it, you can access unlimited angles with only the limit your machine imposes. You can edit and adjust your video as you desire. Premiere Pro allows you to sync audio, text, and video layers and track and adjust the speed of any of them.
Adobe Sensei AI:
Using AI technology is becoming more and more frequent in creative software. Premiere Pro is no exception. Adobe Sensei AI technology helps you quickly identify objects in your video to make edits faster.
This feature can also add masks to your videos and quickly identify people in them so you can adjust the footage accordingly.
Motion Graphics Template
With motion graphic templates, manage work efficiently. Just drag-drop with minor adjustments creates quite good videos. A little customization is all to make it perfect for you.
Adjusting colors
It's like Photoshop for videos. This diverse color manipulation and various adjustments can be made with volumetric color tools.
The most used corrections are shadows, contrast, highlights, white balance, and exposure, and all these are handled by keyframes for preciseness and sharpen adjustments, vibrancies, and shaded film.
Collaboration
The collaboration features organize your assets online for premier pro users, and the users can use after effects in real-time with the store team project feature for multiple devices. Different members can work on various aspects simultaneously once the premier pro of all members is synced on the creative cloud.
Such collaboration, environment, and teamwork are the most loved by teams and efficient video editors to work on projects efficiently. Still, it can require some 3rd party plugins and extensions to make it efficient.
Transition and effects
By default, premier pro offers about 200 transitions and effects plus additional packs made by Adobe stock for premier pro users. Also, the extension pack allows users to install their choice's fancy transitions and effects.
Experts prefer to create their transitions in adobe after effects, while others get pre-set templates or import plugins to make the transitions more effective.
Premiere Audio Editing
Editing videos, how can the sound remain backflip? Being a premiere user, you can enhance the sound and make it more effective with audio effects and tracks.
Here you have clipping indicators, mute/solo, VU meters, pan, and balance for each time track. Getting started is simple as you have to do just a drag-drop work.
Creative Cloud Synergy
The best thing about all adobe software, including premier pro, is synergy with creative cloud. You may need to work simultaneously on Photoshop, audition, after effects, and other graphic designing tools. Here you can do all work simultaneously.
Auto Reframe Tool:
On social media, videos cover more of the web traffic. But each platform has specific aspect ratios and recommended sizes for separate devices. With adobe auto reframe, you can get an automatic option to optimize the same video for different sizes and aspect ratios without losing any focal point. A well though the perfect solution
Adobe Free Stock
Getting a good library for stock photos or videos can be better than adobe free stock Options. Here you get high-quality, about 1 million-plus assets to use in your videos without copyright issues, and all these are completely free.
For more professional results, you may need to buy a subscription. Still, the free library offers quite good assets for video editors.
Scene edit detection
Working on an already edited video, you can split it into previously edited clips for enhanced editing and precise work.
Exporting videos and performance optimization
Once you have edited the video, there are numerous options to export the video and qualities too.
With an adobe encoder, you can generate all social media platforms, Vimeo, blue ray, DVDs, and much more platforms with specific video requirements.
The latest version comes with video quality 4k, 1080p, 720p, 480p, and match source-high, medium, and low bitrates are available.
With these presets, you can customize them according to your need. The best part is that it renders the videos in minutes, which I like most. It makes your work more efficient and enhanced.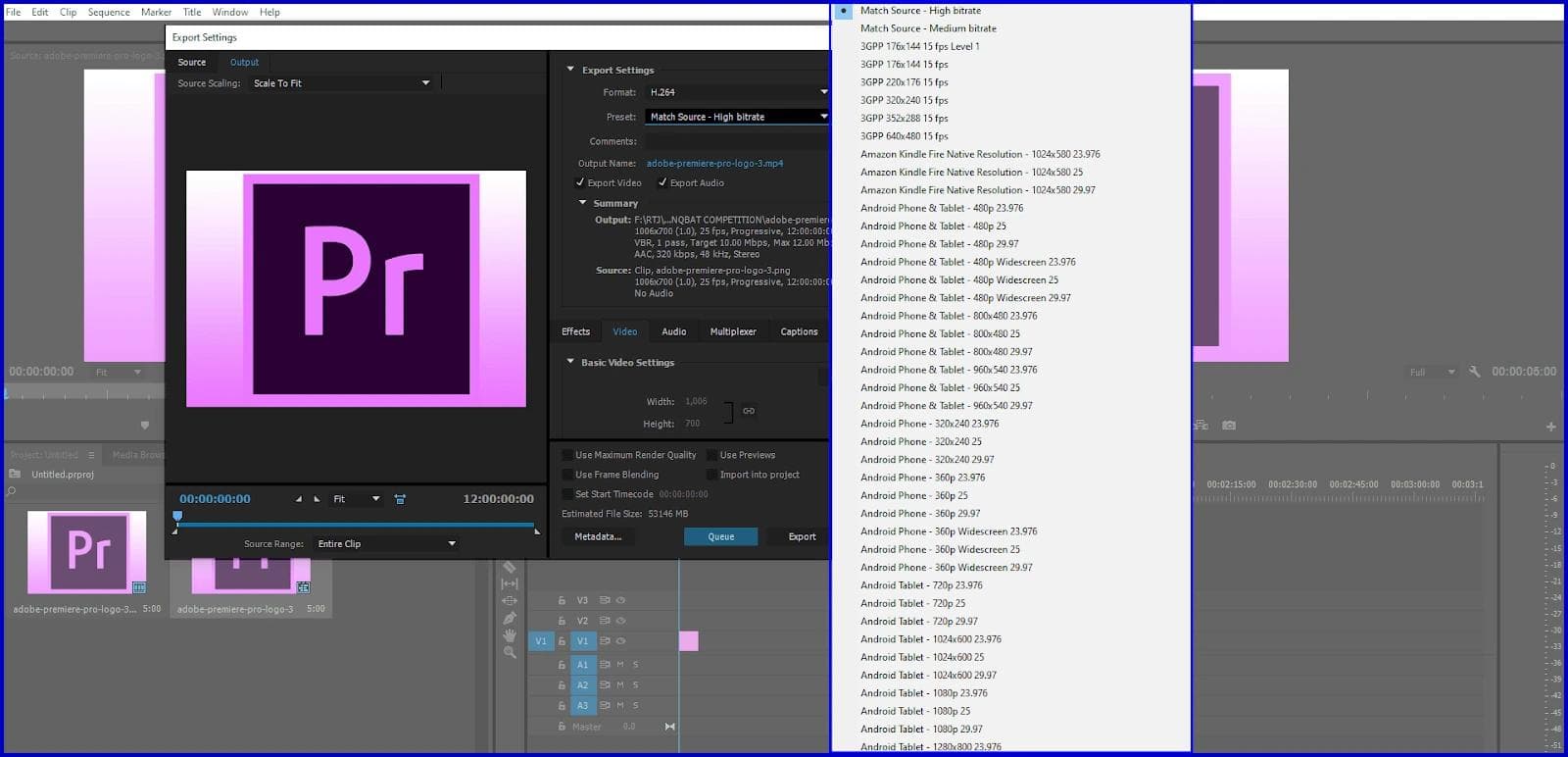 Adobe Premiere Pro Pricing
Adobe premiere pro has four plans for users.
One is for individual users and has certain restrictions compared to the other three plans. These are for educational purposes, business plans, and enterprise plans, with many features for every user.
The individual plan starts at $20.99 per month. And going up to $%4.99 with 100GB of cloud storage.
Then there is a plan for students and teachers, a business plan, and a plan for schools and universities.
Let's explore all plans with pricing.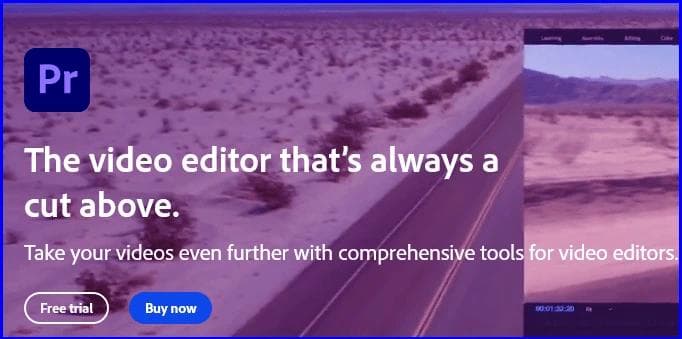 Frequently Asked Questions
Is Premiere Pro easy for beginners?
Yes, Premiere Pro is considered easy for beginners just starting out with video editing. The interface is user-friendly, and several tutorial videos are available to walk a beginner through the basics and beyond.
The pre-built templates make getting started even easier, giving users a head start in creating stunning videos. Additionally, the four-panel layout makes navigation and video editing more intuitive.
Which video editing software is best for beginners?
If you're starting, I would recommend using iMovie. It's simple to use and comes pre-installed on all Macs. Adobe Premiere Elements is a good alternative for Windows users.
Both of these applications offer intuitive interfaces with options for basic video editing. They also have tutorials and sample video clips to help you get started.
Are there any free alternatives to Adobe Premiere Pro?
Yes, a few free alternatives offer basic video editing tools. These include Lightworks, OpenShot, Blender, and DaVinci Resolve.
These programs are free to download and can provide a good starting point for beginners. However, they are not as feature-rich as Adobe Premiere Pro.
Can you make money with Premiere Pro?
Yes, if you have mastered the basics of Premiere Pro, there is potential to make money with it. Many businesses and creatives require skilled editors to help them create or refine their videos. You could also offer editing services on freelance websites or sell videos on Shutterstock. You can also sell videos on Vimeo or Wevideo.
Adobe Premiere Pro Review: Final Verdict
Adobe Premiere Pro CC is a standard video editing tool. With editing features, efficient teamwork and switching to other graphic designing software simultaneously is wonderful.
Check out our video and images section to compare it with other top video editing tools. If it targets getting the most out of videos for any business or individual, then Adobe Premiere Pro is the best recommendation for them.
Overall, Adobe Premiere Pro is an excellent choice for editing videos. Let's buy and start making fun and creative videos.
Subscribe for
the latest updates