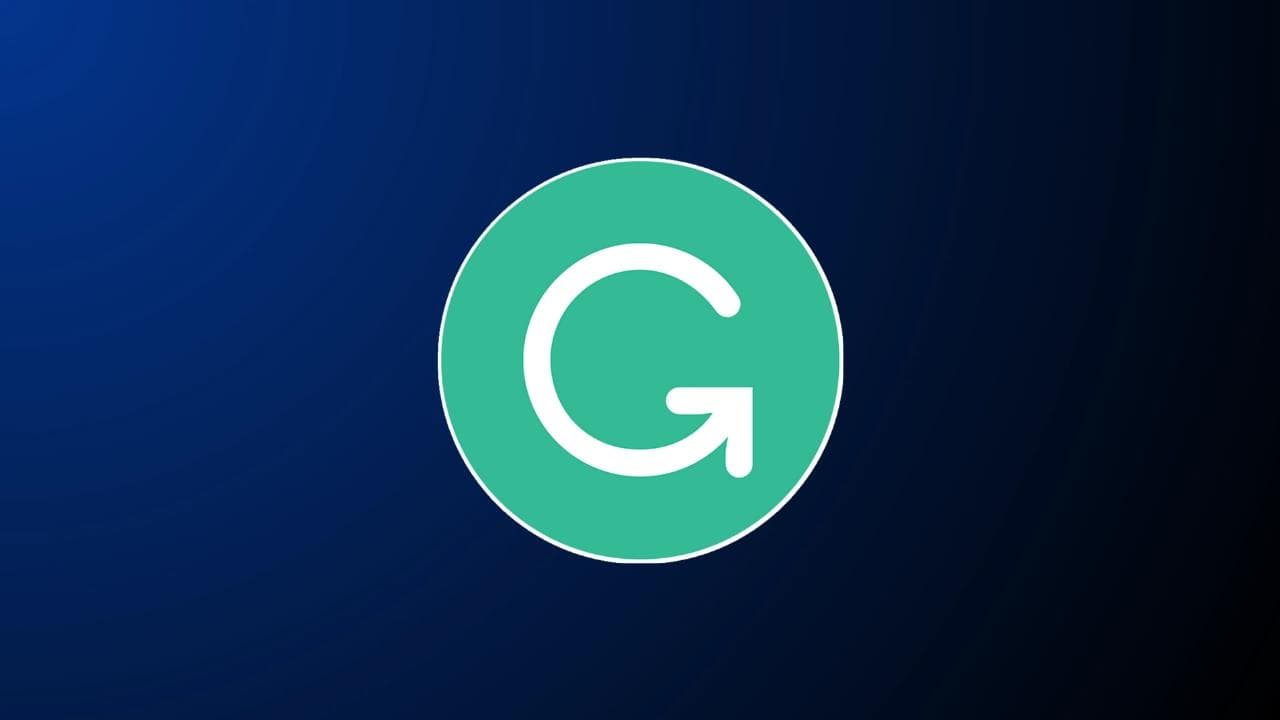 Grammarly Premium Review: From job to self-employment In 2023

Unbeatable Software
June 12, 2023 at 4:32 PM
Do you struggle with writing native English? This Grammarly Premium Review narrates my story.
I suffered a lot from this. Lastly, during my job manager asked me to prepare a report and deliver a report within 3 hours. Due to typos and grammatical errors, I was fired from the job.
To cut it short, a friend of mine introduced me to freelancing.
Interestingly I made my portfolio in writing, and the first client I got said, "After writing, I want you to review the content with Grammarly Premium." Next, I had Grammarly premium credentials and a new tool (paid version). And it was a great experience.
Afterward, I purchased Grammarly pro. Here I am going to share all about Grammarly, as maybe someone else also befits from it and turns up the tables for him/herself
What Is Grammarly?
Grammarly is an AI-based software that comes along with a chrome extension. It corrects
All Typos
Grammar errors and
Sentence structures during writing.
It helps you identify and avoid common grammar mistakes and find ways to simplify your writing. During writing, it even provides personalized suggestions based on the context of what you're writing.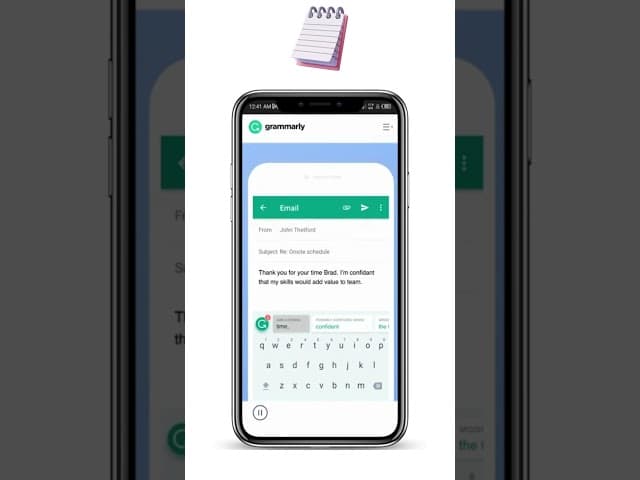 Where Can Grammarly Be Used?
Grammarly comes as a desktop client for both macOS and Windows users, as well as offers browser extensions for Firefox, Chrome, Safari, and Edge. It can also be used via the mobile keyboard app on iOS and Android devices.
You can use Grammarly to:
Automatically checks your work
Checks for plagiarism
Get tailored feedback based on your level of expertise
Improves readability
Get detailed feedback without the need of looking into a dictionary or grammar book every few minutes

Who Is Grammarly Premium For?
Grammarly can be used by job seekers, foreign students and English language learners, and non-native English-speaking professionals.
Students use Grammarly to improve their essays, articles, reports, thesis, and college entrance applications.
Professional people use Grammarly to provide expert help and instant feedback on the accuracy, impact, and credibility of their English writing. 
It works for everyone, like law, healthcare, academia, marketing, engineering, and journalism professionals.
How Does Grammarly Premium Work?
Grammarly scans whatever you write and checks it with its writing style and content mistakes database. It keeps updating its database from anonymously collected data from its daily active users.
When you are typing, Grammarly underlines critical mistakes in red (basic grammar and spelling) and advanced mistakes in other colors (for premium users). It makes sure that everything you type is not only correct but also clear and easy to read.
Grammarly flags potential issues in the text and makes context-specific suggestions to help with grammar, spelling and usage, wordiness, style, punctuation, and even plagiarism.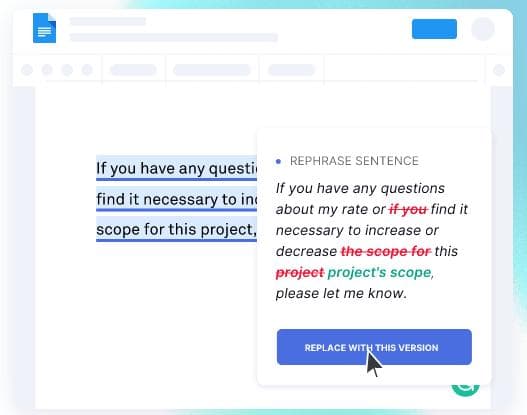 The drawback of this real-time model is that you need an active internet connection to work with Grammarly. Grammarly checks are much better than Microsoft Office and Google Docs.
Grammarly Premium Review: Features
Grammar is popular for its accuracy and user-friendly interface. Here I have lined up Grammarly features:
Grammarly Proofreading:
Grammarly Proofreading is a premium feature that allows Grammarly users to use the "human proofreading option."
There is an option "Get Expert Writing Help" in the Grammarly Editor's bottom right corner. This option allows you to check your content if you require extra help.
When you click this option, the expert will look at your content and make necessary changes if required. You need to have a premium package to use this option.
Tone Detector:
Grammarly Tone Detector is a real heaven for non-native speakers. You can write your content in any tone you want i.e. corporate, creative, business, academic, technical, etc.
This Grammarly feature allows the algorithm to suggest specific changes based on your audience (for which you are writing).
Among all grammar checkers available online, I found Grammarly to be the most accurate and advanced. I will not say that it can replace humans, but it can be a good partner.
Grammarly's free version offers the same value and accuracy as its premium version but, yes, with some limitations to its functions.
Grammar check your emails before posting:
Grammarly can even help you review and correct your emails before they're sent out.
With the integrated email editor, you can be sure that all the spelling, grammar, and punctuation in your emails are spot on.
Whether writing a bid on Fiverr or sending a job application, you'll be able to make sure your emails are always as professional as possible.
Detach Plagiarism In Your Text:
The plagiarism Checker offered by Grammarly stands Grammarly out of the completion.
Grammarly plagiarism checker scans the uploaded document or text and compares it with over 16 billion online web pages.
It helps ensure that all of your documents are original and unique, something that is especially important for students or professionals who need to submit original work for credit or publication.
Grammarly Browser Extensions
Grammarly Browser Extensions can help you catch basic grammar and spelling errors, as well as typos.
What's more, they can even detect stylistic issues with your writing and provide helpful corrections, like better word choices and alternate sentence constructions.
How to Read Grammarly Insights Report?
Grammarly insights report also tells us our total weekly word count and how to compare and check our results with other users.
Moving to mastery, it shows the number of corrected mistakes that were done with Grammarly. You can use this information to analyze your accuracy progress.
The last part is the Vocabulary section which represents how many unique words we wrote in a week and how diversified our vocal bury really is.
Grammarly Pricing and Plans
The Grammarly Premium monthly subscription starts at $12 per month. The cost of a yearly subscription depends on the number of users on your team:
3 to 9 members $12.50/member/month.
10 to 49 members — $12.08/member/month.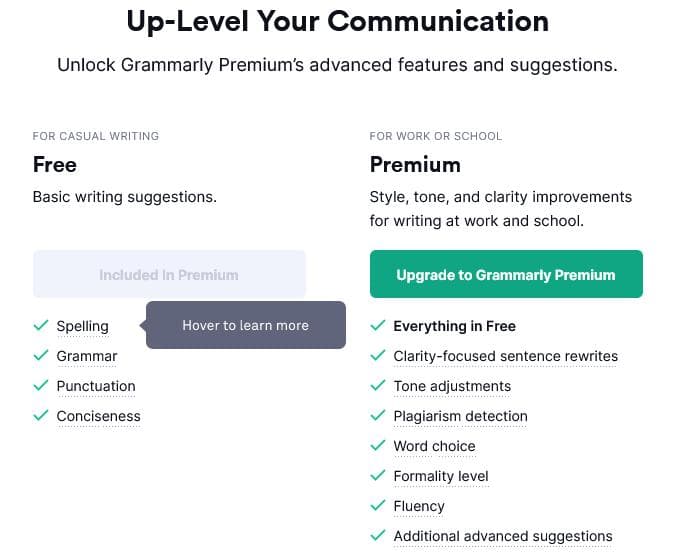 Shall I Buy Grammarly Premium?
Grammarly Premium helps you to improve your writing spelling, grammatical issues. You will also receive various writing tips.
It also offers many types of checks and features, checks for grammatical errors, provides vocabulary enhancement suggestions, detects plagiarism, and provides citation suggestions.
Think of it as also an ultimate tool to ensure that everything you write on the web is captivating, precise, and easy to read.
Grammarly premium version includes:
Fluency, word choice, Formality level, additional advance suggestion, Tone adjustment, and plagiarism checker.
Pro Tip: Grammarly is in auto-renewal mode, so don't forget to unsubscribe from the paid version of Grammarly when you are going off work or feel you need to take a break. There are many negative reviews just for a single reason. They forgot to unsubscribe to Grammarly and got charged heavily in COVID when the premium version was of no use to them.
What Do I Love About Grammarly?
There are a lot of things that I love about Grammarly, even the free version and premium version that are:
Real-time spelling and grammar checker. Grammarly is a real-time checker. It's convenient to see a red underline and know you need to change. If you clicked on a button every time you wanted to check your grammar, would you do it? No. Would you forget sometimes? Yes. No buttons are required for Grammarly to work (except for the Google Docs beta version).
Its chrome extension assists me everywhere in each message digitally, and the App works decently. Grammarly assisted and saved my carrier at the sharpest edge. Still today, it corrects most of my mistakes and omission's
How Does Grammarly Help Professionals In Their Daily Life?
I have been a Grammarly user for a long time, but I have never faced any issues.
I am using the free, and a paid version also works fine. Moving to the second point, who shall use Grammarly, or how will people benefit from it?
Freelancers: They are skilled e labor but don't have that much good grip over English. Most freelancers use Grammarly's free chrome extension to correct all mistakes they make during communication with clients.
Industry experts: Every other industry expert is fond of using Grammarly.
Bloggers, content marketers: Even they are using Grammarly as a vital part of digital life as omissions are a part of life
Grammarly has enabled whole classes of people to change their ordinary course of action and provide services worldwide.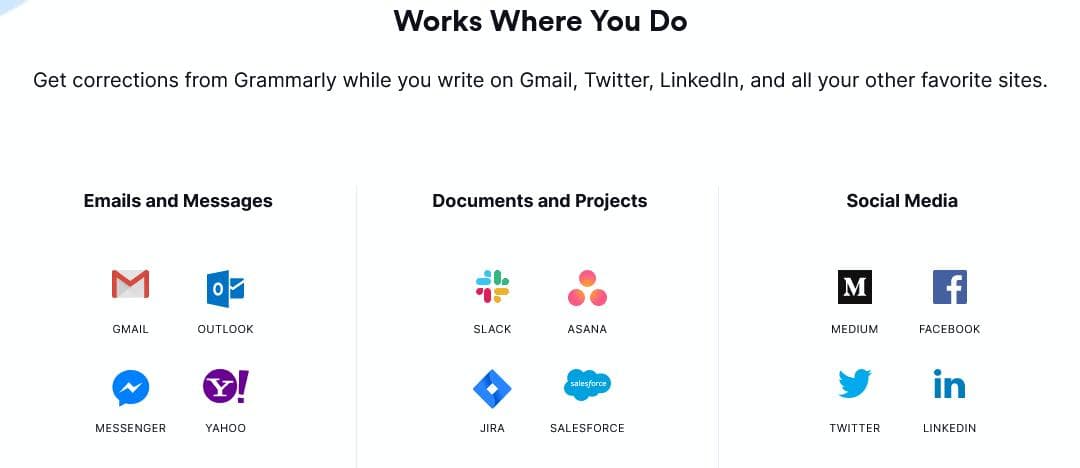 Pros and Cons
Pros
Quick & accurate grammar and spell check
Friendly User Interfaces on both desktop and mobile
Premium tools for writing
Plagiarism checker
Secure to use
Cons
Costly
No offline editing mode
Key Takeaways
It is a software as well as a free chrome extension
Famous for correcting grammatical mistakes and typos
Used by diversified types of people
Even the free version gives a lot of benefits
The paid version makes you a kingmaker
From my experience, I will definitely recommend Grammarly to everyone. If you are reluctant because of the paid version of Grammarly, then go for their free version. There is a choice for you but don't leave before installing Grammarly if you want a personal assistant to correct all your mistakes, and yes, it forgets all your secrets.
Subscribe for
the latest updates