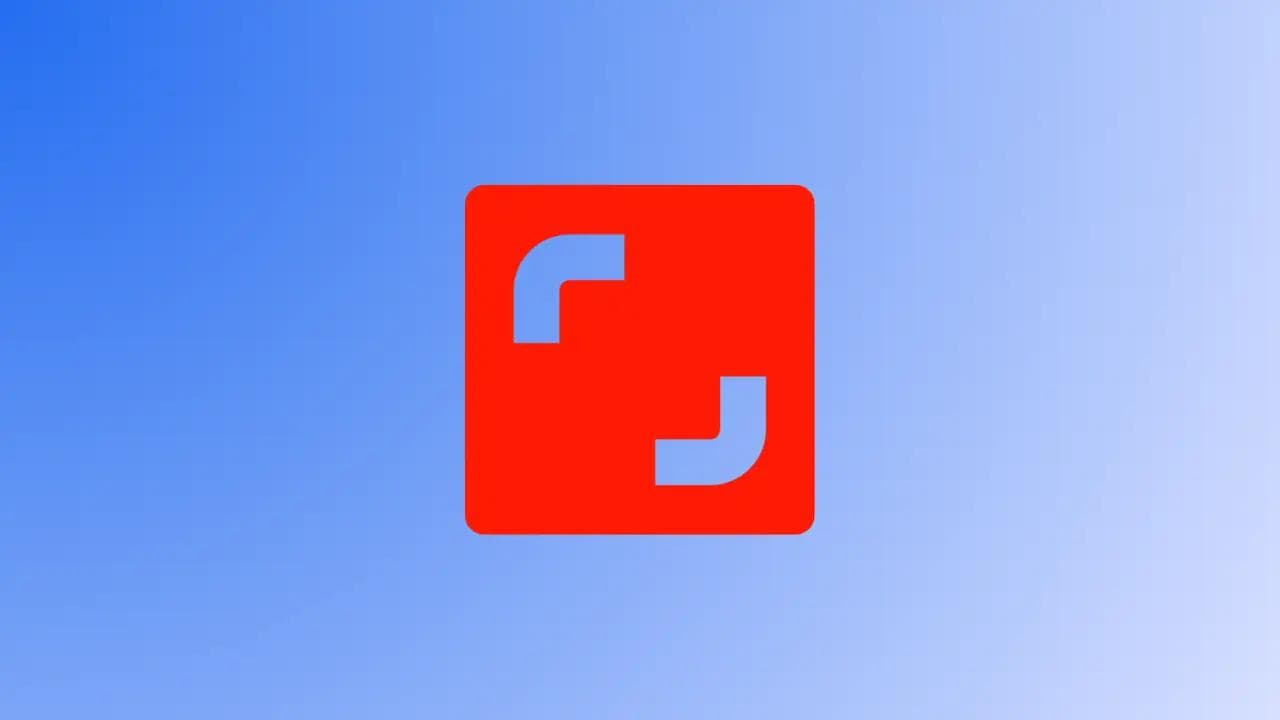 Shutterstock Contributor Review: How Much Can You Earn in 2023?

Unbeatable Software
May 5, 2023 at 4:59 PM
Shutterstock is one of the leading stock photography sites. But can you make money by contributing to Shutterstock?
This Shutterstock Contributor Review will answer just that, cover the generous royalty system they claim, and take a closer look at how much value Shutterstock adds to its contributors.
Shutterstock Contributor Review- Key Takeaways
Shutterstock has a lot to offer its contributors.
For starters, they pay commissions ranging from 20-30% on each sale—which is higher than many other stock photo websites.
They also provide detailed analytics so that you can track how your content is performing over time and adjust accordingly if necessary.
Additionally, Shutterstock provides free access to its library of images, so you can use them as inspiration or reference material when creating your own content.
Shutterstock Contributor Program- How it works
The process for becoming a contributor is fairly straightforward.
All you have to do is sign up on the Shutterstock website, submit images and videos, and wait for them to be reviewed by the editors.
Once they've been approved, they can start appearing in searches on the website, and you'll start earning money each time someone downloads one of your photos or videos. You can also earn money by referring other people to become contributors.
How to become a Shutterstock contributor?
If you want to become a Shutterstock contributor, there are a few steps to take before submitting your photos.
First, you'll need to create an account with them and fill out all required forms.
Once that's done, you can upload photos and build your portfolio. You should also pay attention to quality guidelines for your submissions to be accepted by their editors.
Before submitting any photos, you must also read and agree to their terms and conditions. Additionally, they have specific guidelines that must be adhered to when taking photographs for them do not to be rejected by their editors.
It's important that any images submitted are of high quality and original content, so they are not being rejected due to copyright issues or low-resolution images, among other reasons.
Shutterstock Contributor Resources and Tools
Shutterstock provides excellent support to its contributors. They have a comprehensive library of helpful articles, tutorials, and resources that help them understand their system and navigate around the Shutterstock platform.
Shutterstock Contributor App & Academy
They also provide a Shutterstock Contributor App, which is available on iOS and Android devices. This app lets contributors quickly and easily upload images and track their earnings.
Finally, Shutterstock provides a Shutterstock Contributor Academy full of helpful advice for contributors: from creating compelling images to maximizing your earnings.
Signup For Shutterstock Account
It's time to sign up for Shutterstock and become a Shutterstock contributor.
To do so, you'll need to create an account and fill out the Shutterstock registration forms. Once registered, you can start uploading your images and building your portfolio.
Get 40 free videos
Shutterstock also offers 40 free videos to Shutterstock contributors. This is a great way to start your portfolio and earn as a Shutterstock contributor.
4 Must-Know Facts for Stock Photo Contributors
Fact #1: Not All Photos Are Created Equal
Regarding licensing images for stock photography, two types of licenses can be offered: royalty-free (RF) and rights-managed (RM).
Royalty-free images allow buyers unlimited use of an image without paying royalties or fees.
Rights-managed images differ; buyers must pay a fee each time they want to use the image.
As such, RM images tend to be much more expensive than RF images.
Fact #2: You Must Own The Rights To Your Photos
For you to sell your photos as stock photography, you must own all of the rights associated with them. That means that you must have taken the photos yourself — no one else can claim ownership over them — and that all elements within those photos belong solely to you.
Without ownership over your photos, it would be illegal for someone else to buy and/or use them for any purpose whatsoever.
Fact #3: There Are Rules About How Photos Can Be Used
When someone purchases your photos through a stock photo website, they agree to abide by certain rules regarding how they can be used and displayed.
Generally speaking, these rules stipulate that they cannot resell or redistribute your photo without obtaining written permission from you and anyone else whose likeness appears in the photo.
Fact #4: You Can Make Money Selling Your Photos As Stock
Photography Once you've established ownership over your photos and familiarized yourself with all applicable rules governing their sale/use as stock photography, it's time for the fun part — actually making money!
Depending on where you choose to list your photos (e.g., Shutterstock vs. Fotolia), pricing structures will vary; however, most sites offer payment plans based on either the number of downloads (iStockPhoto) or total revenue generated (Shutterstock).
How To Increase Earnings as Stock Photo Contributor
As a Shutterstock contributor, there are several ways to increase your earnings.
Quality Matters: Shutterstock reviewers carefully inspect every submission for quality and originality. Shutterstock accepts only the highest quality images, so make sure yours meet Shutterstock's standards!
Focus on Popular Subjects: Shutterstock customers often look for images of popular subjects, such as nature and travel, so try to create attractive images in these categories.
Add to Your Portfolio Regularly: Shutterstock customers love new content, so don't be afraid to add to your portfolio regularly. This will keep your portfolio fresh and give customers more options to choose from.
I have written a detailed guide on iStock. Check it out
Shutterstock contributor review-FAQs
How does Shutterstock make money?
With Shutterstock, customers can choose from two flexible options when it comes to purchasing content: either committing ahead of time with a predetermined number of downloads over an extended period or paying as they go on a per-download basis.
How to become a top Shutterstock contributor?
There is no one specific path to becoming a top Shutterstock contributor. However, there are a few things you can do to increase your chances of success:
Acquire photography skills and upload high-quality, well-lit, and correctly framed images.
Make sure all of your images are properly keyworded and tagged.
Engage with the Shutterstock community by commenting on other people's photos and giving feedback.
Stay up to date with the global community and the latest trends in photography and design.
What are Shutterstock contributor royalties?
Shutterstock contributor royalties are the amount of money Shutterstock pays its contributors for their images. Shutterstock gives its contributors a royalty rate calculated as a percentage of the total sale price for each image.
Is Shutterstock contributor free?
The Shutterstock Contributor program is free to join, but you must provide some information about yourself and your work. You will also need to agree to the contributor's terms and conditions.
Will Shutterstock buy my photos?
Shutterstock does not buy photos directly, but Shutterstock customers can purchase your images if they choose to. Shutterstock's contributors are paid royalties based on the total sale price of each image.
What is Shutterstock's minimum payout amount?
Answer: Shutterstock's minimum payout amount is $35.00. and the maximum is $2000.00.
Is it hard to get approved on Shutterstock?
It can be hard to get approved on Shutterstock because of saturation in the stock photography market and Shutterstock's high standards for quality.
What photos sell better?
Photos that sell better on Shutterstock are typical of high quality, well-lit, and properly framed. Shutterstock customers often look for images of popular subjects such as nature, travel, and technology.
Is it easy to create a Shutterstock account?
Yes, it's easy to create a Shutterstock account. Go to Shutterstock and click "Create Account" in the top right corner of the homepage.
You'll then be prompted to enter your email address, choose a password, and provide other information. Once you've created your account, you can start uploading your photos and videos.
What are Shutterstock royalty rates?
Shutterstock's contributor royalty rates range from 15-40%, depending on the type of license purchased. Shutterstock pays out monthly, and contributors must reach the minimum payout amount of $35.00 before receiving payments.
How much does Shutterstock pay per photo?
Shutterstock pays its contributors on a per-download basis. Shutterstock's royalty rates range from 15-40%, depending on the type of license purchased by Shutterstock customers.
Shutterstock contributor login
To log into Shutterstock as a contributor, go to Shutterstock.com and click "Contribute" in the top right corner of the homepage. You'll then be prompted to log in using the email address and password you used when creating your Shutterstock account.
Can Shutterstock images be used for logos?
No, Shutterstock images cannot be used for logos. Shutterstock offers extended licenses for a higher fee, allowing customers to use Shutterstock images for logos and other commercial uses.
Shutterstock pending review
When Shutterstock reviews your images, they may enter a "Pending Review" status. This simply means Shutterstock has received your images and is reviewing them for quality, composition, and other criteria. Shutterstock will contact you if they have any questions or need more information about your images.
Is Shutterstock contributor worth it?
Shutterstock contributors can be worth it for photographers and illustrators who have high-quality images to share.
Why is Shutterstock so expensive?
Shutterstock is expensive because Shutterstock customers pay for the quality of Shutterstock images. Shutterstock images are well-lit, properly framed, and keyworded, and Shutterstock offers extended licenses for customers who want to use Shutterstock images for commercial purposes.
Is Shutterstock worth it, Reddit?
Shutterstock pricing for customers varies depending on the type of license they purchase. Shutterstock offers several different licenses, including standard, enhanced, and extended licenses.
Shutterstock contributor forum
The Shutterstock contributor forum is a great place to connect with other Shutterstock contributors and ask questions about Shutterstock's policies, royalties, and more. It's a great way to stay up-to-date with Shutterstock and learn more about the stock photography industry.
Are stock photos copyrighted?
Yes, stock photos are copyrighted. However, the copyright owner has granted a limited license to use the images without charge for personal and non-commercial use.
How much can you make as a Shutterstock contributor?
As Shutterstock earnings, you can make anywhere from $0.25 to $3 per photo downloaded, depending on the level of licensing purchased by the customer.
Shutterstock in a shot:
Features over 250 million royalty-free images, videos, and music tracks; offers a variety of licenses for customers.
Have an active Shutterstock contributor review process and offer a forum for Shutterstock contributors to connect with each other.
Images are copyrighted, but Shutterstock customers can purchase licenses for personal and commercial use.
Over 150000 images are added every day.
Have 100k+ contributors in 150 countries.
Subscribe for
the latest updates