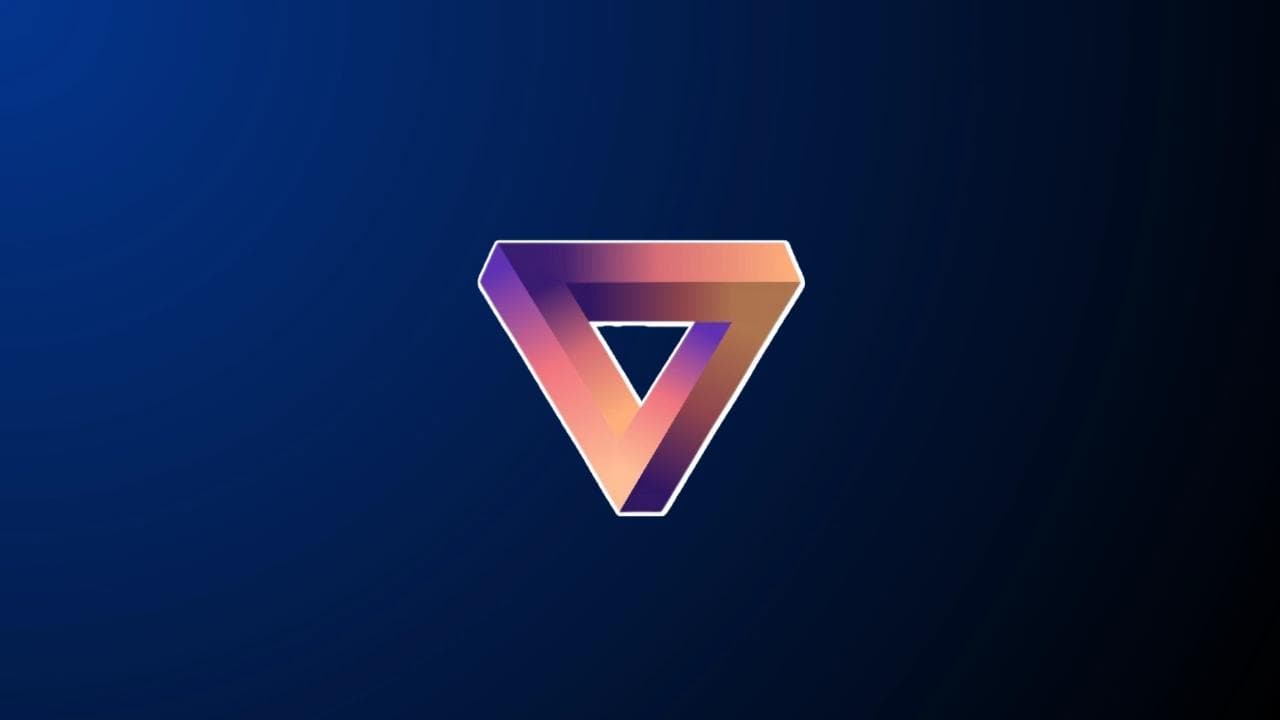 Create Short-Form Videos With Vidyo.ai | AI Review 2023

Unbeatable Software
May 16, 2023 at 3:27 PM
Let's dive in and discover how to create short-form videos for different social media platforms.
A Quick Guide to Create Short-Form Videos With Vidyo.AI
Here is the way to go to try Vidyo.ai.
Look no further than Vidyo.ai, the innovative platform that uses artificial intelligence to help you create professional-quality videos in minutes.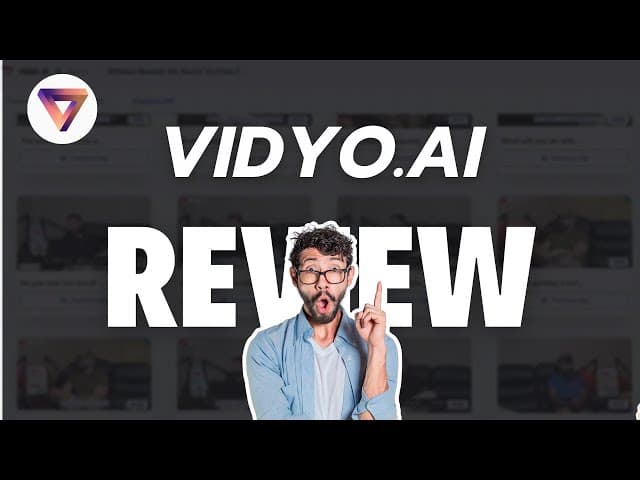 Here's a step-by-step guide on how to create short-form videos with Vidyo.ai:
Head to their website
The first step is to visit the Vidyo.ai website and explore the features and benefits of the platform.
Before we look at how it works, let's head in first!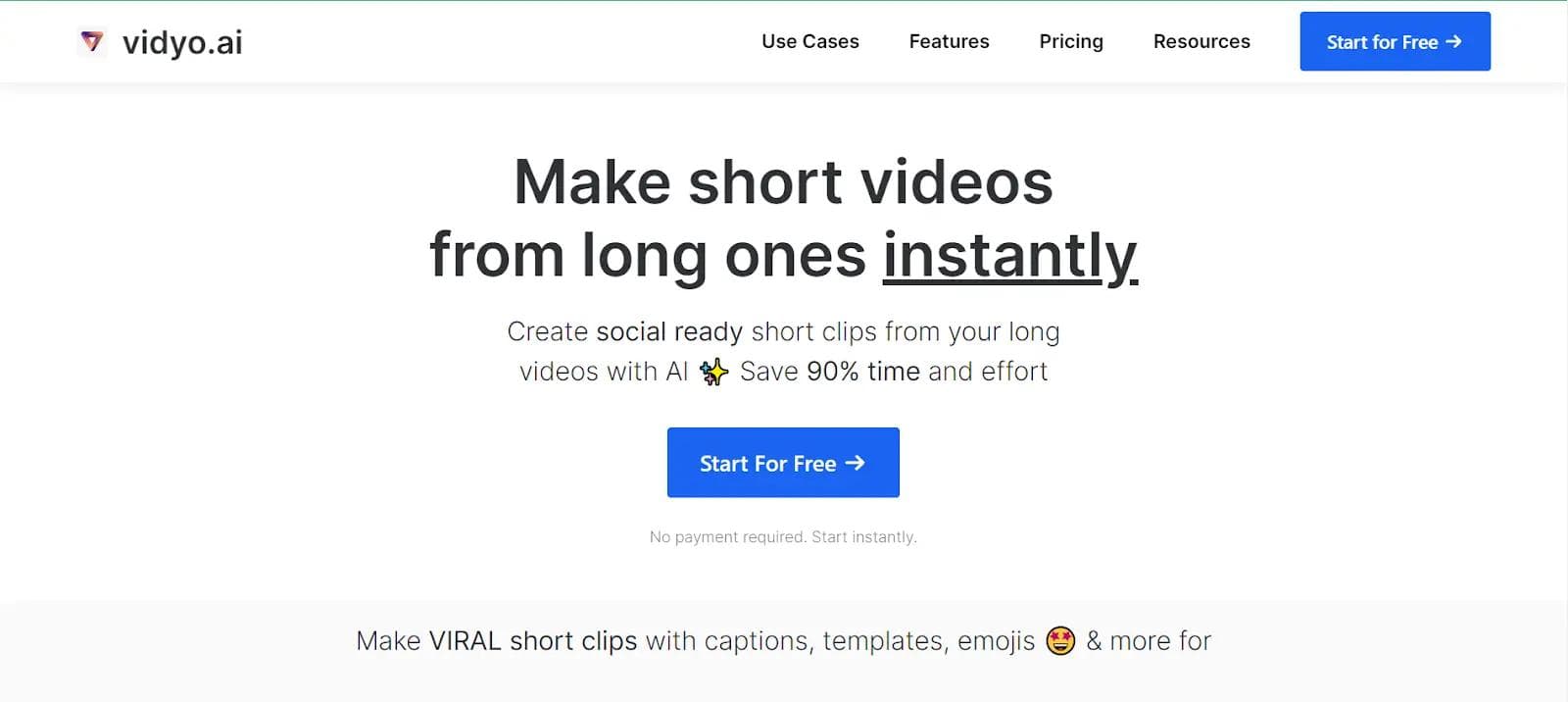 Sign up first
Once you're ready to get started, the next step is to sign up for a Vidyo.ai account. Signing up is easy, and you can do it by clicking on the "Sign Up" button on the website and following the prompts to create your account.
You must provide your email address and choose a password to get started.
Import your video
After you've signed up, you can start creating your short-form video by importing your content into the Vidyo.ai platform.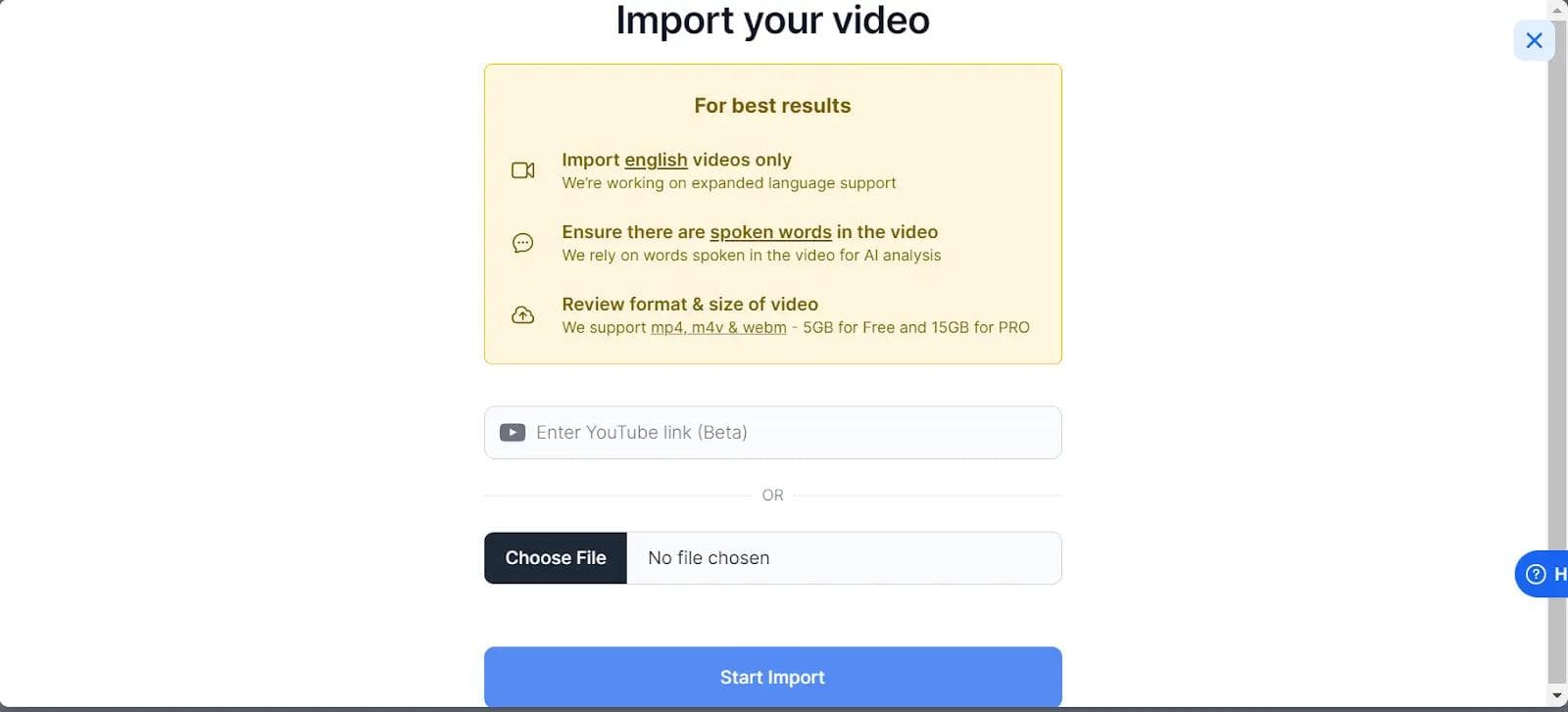 You can do this by clicking the "Import" button and selecting the video file from your computer. Vidyo.ai supports various video file formats, so you can easily upload your video.
Select the format of your video.
Once your video is uploaded, the next step is to select the format that you want to use for your short-form video.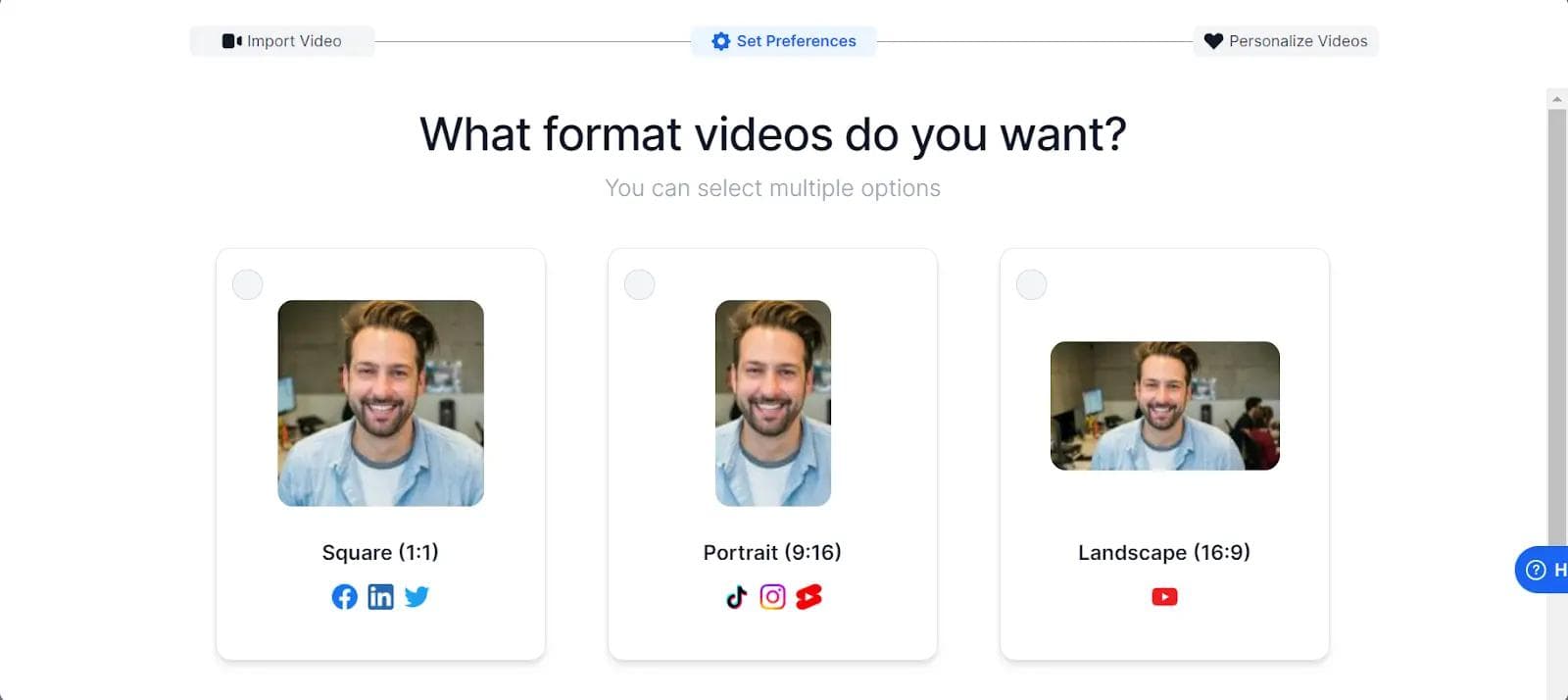 Vidyo.ai offers a range of formats, including square, landscape, and portrait, depending on the platform where you plan to share your video. This step is crucial, as different platforms have different video requirements, and you want to ensure that your video looks great no matter where it's being shared.
Download for different social media platforms.
Finally, once you've selected your video format and made any necessary edits or enhancements, you can download your short-form video in the appropriate format for different social media platforms.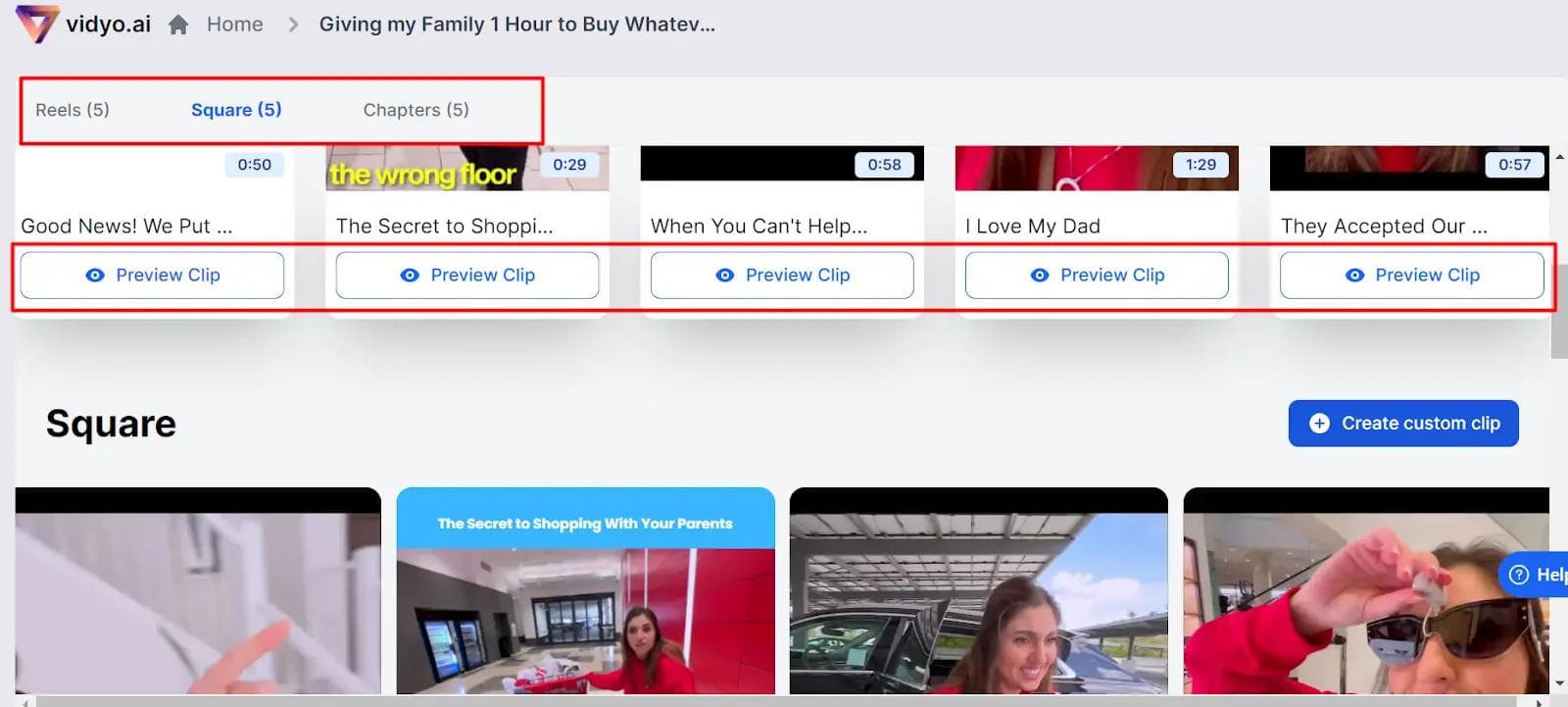 That's how easy it is to use vidyo.ai. There are other platforms, like Synthesia for video creation, but the way I choose vidyo.ai is the ease of access and ease of use.
Vidyo.ai makes it easy to create optimized videos for each platform, with easy-to-use tools that help you customize your video for each platform's unique requirements.
One of the great things about Vidyo.ai is that it uses advanced artificial intelligence algorithms to analyze your content and suggest edits, music, and other enhancements to make your videos more engaging and impactful.
With Vidyo.ai, you don't need to be a professional video editor to create high-quality videos that get results.
The best workflow is to make videos with vidyo.ai then schedule them publishing using ocoya.ai.
In the end, Vidyo.ai is the perfect tool for the job. With its intuitive features, easy-to-use tools, and AI-powered enhancements, Vidyo.ai makes it easy to create compelling videos that stand out from the crowd.
So why not sign up today and start creating videos that get results?
Vidyo.ai Pricing
This is the comprehensive pricing plan that vidyo.ai offers. You can choose the plan that best suits your needs and budget.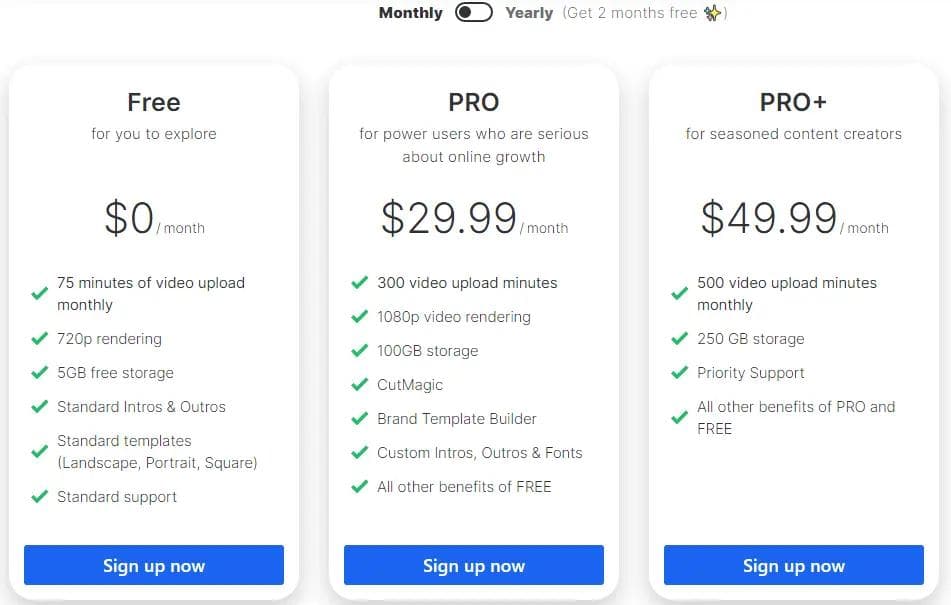 A Free plan is a great option for those just starting or who only need to create a few videos monthly.
The PRO plan is ideal for power users serious about online growth and wanting access to more advanced features and customization options. And for seasoned content creators, the PRO+ plan offers even more video upload minutes, storage, and priority support to help take your video content to the next level.
Advantages and drawbacks of Vidyo.AI
Like all other tools, there are some major advantages and drawbacks Easy to use: The most important thing is the interface. Vidyo.ai's user-friendly interface makes it easy for anyone to create professional-looking short-form videos, regardless of their experience level. The drag-and-drop editor allows you to easily add and arrange clips, images, and text while the timeline view represents your video's structure.
Vidyo.ai's interface is designed to be intuitive and straightforward, so you can focus on creating your video content without getting bogged down in technical details.
Templates
Vidyo.ai offers a variety of templates for different social media platforms, including landscape, portrait, and square formats, making it simple to create optimized videos for each platform.
These templates provide a great starting point for your video content, allowing you to quickly create professional-looking videos that are tailored to the needs of each social media platform. You can also customize these templates to suit your branding and messaging.
Customization options
Customization makes everything adorable!
With Vidyo.ai, you can customize your videos with branding, intros, outros, fonts, and more. It allows you to create unique videos that reflect your style and personality. You can add your music or choose from Vidyo.ai's library of royalty-free music tracks to enhance your video's mood and tone.
CutMagic
Vidyo.ai's CutMagic feature allows you to easily trim and edit your videos to create the perfect final product. In this way, you can cut out unwanted footage easily, rearrange clips, and add transitions between clips.
CutMagic also includes a range of effects and filters that you can use to enhance your video's visual style.
Affordable pricing
It offers a range of pricing options, including a free plan, making it accessible for those on a budget.
Even the paid plans are priced competitively compared to other video editing software, making it a great option for small businesses, freelancers, and content creators.
And with so many features, there also comes a few drawbacks. Take a look!
Limited features
While Vidyo.ai offers many useful features, some users may find that it needs some advanced features offered by other video editing software.
For example, it doesn't have advanced color grading or visual effects options. However, for most users, Vidyo.ai's features are more than enough for creating high-quality short-form videos.
Video length limits
Vidyo.ai limits the length of videos you can upload depending on your chosen plan. The free plan allows only 75 minutes of video upload per month, while the paid plans offer more upload time. This may be a problem for those looking to create longer videos, such as vlogs or webinars.
Limited customer support
While Vidyo.ai offers standard support for all plans, users on the free plan may not have access to the same level of support as those on the paid plans. It may concern those new to video editing or needing more software assistance.
Verdict
In short, Vidyo.ai is a great tool for creating short-form videos quickly and easily.
It offers a range of features and templates that make it easy to create professional-looking videos optimized for different social media platforms.
While it may not have all the advanced features of more expensive video editing software, it offers a good range of customization options and templates at an affordable price.
Subscribe for
the latest updates