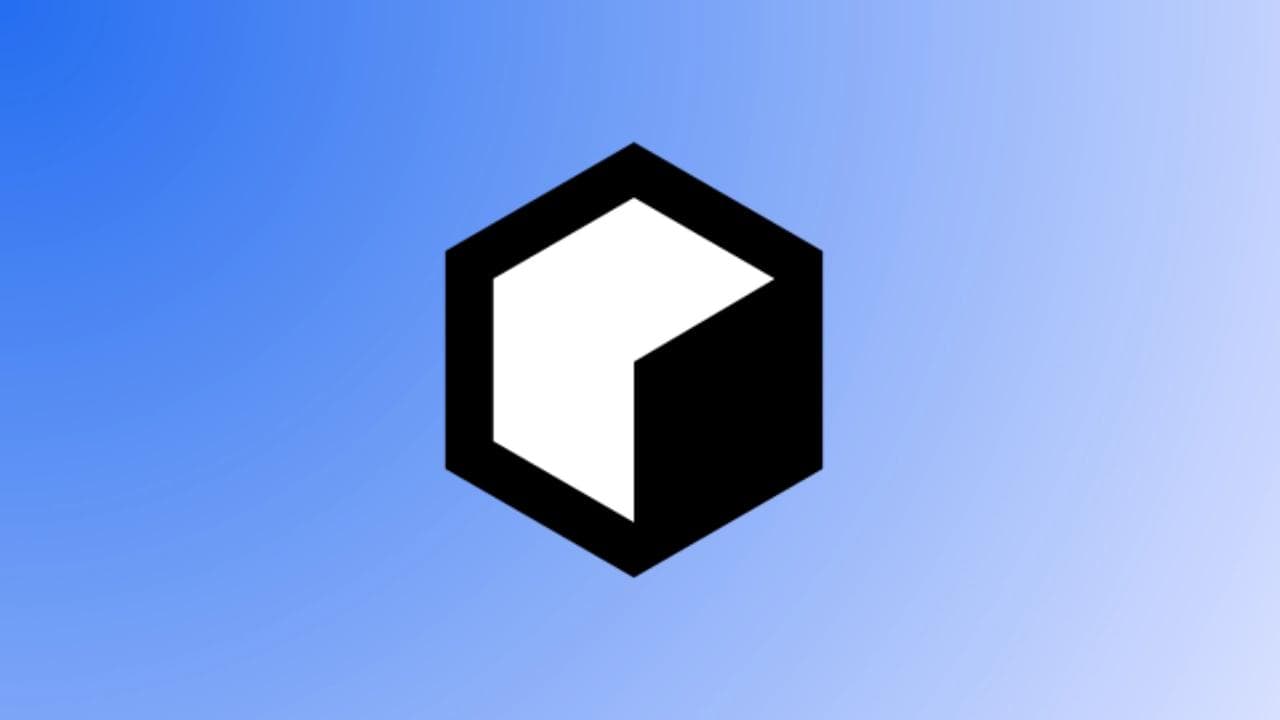 Ocoya Review: Time to Create and Schedule Content 10x Faster

Unbeatable Software
April 30, 2023 at 12:20 PM
I used to think about how much easier it would be if someone else could do work for me and take care of posting it as well. But it was nearly impossible at that time!
Then I came to know about Ocoya, a social media marketing platform, but for me, it is none less than a personal assistant. So sharing is caring!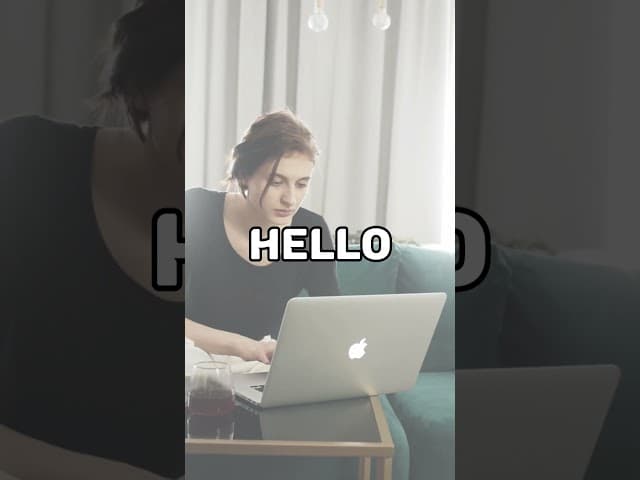 In this Ocoya review, I'll cover everything you need to know to create and schedule content but 10x faster.
Let's Get Started!
What is Ocoya?
Ocoya is a powerful content creation and scheduling tool designed to help individuals and businesses streamline their social media content creation process.
It offers an all-in-one solution for creating and publishing content across multiple social media platforms, including Facebook, Twitter, LinkedIn, and Instagram.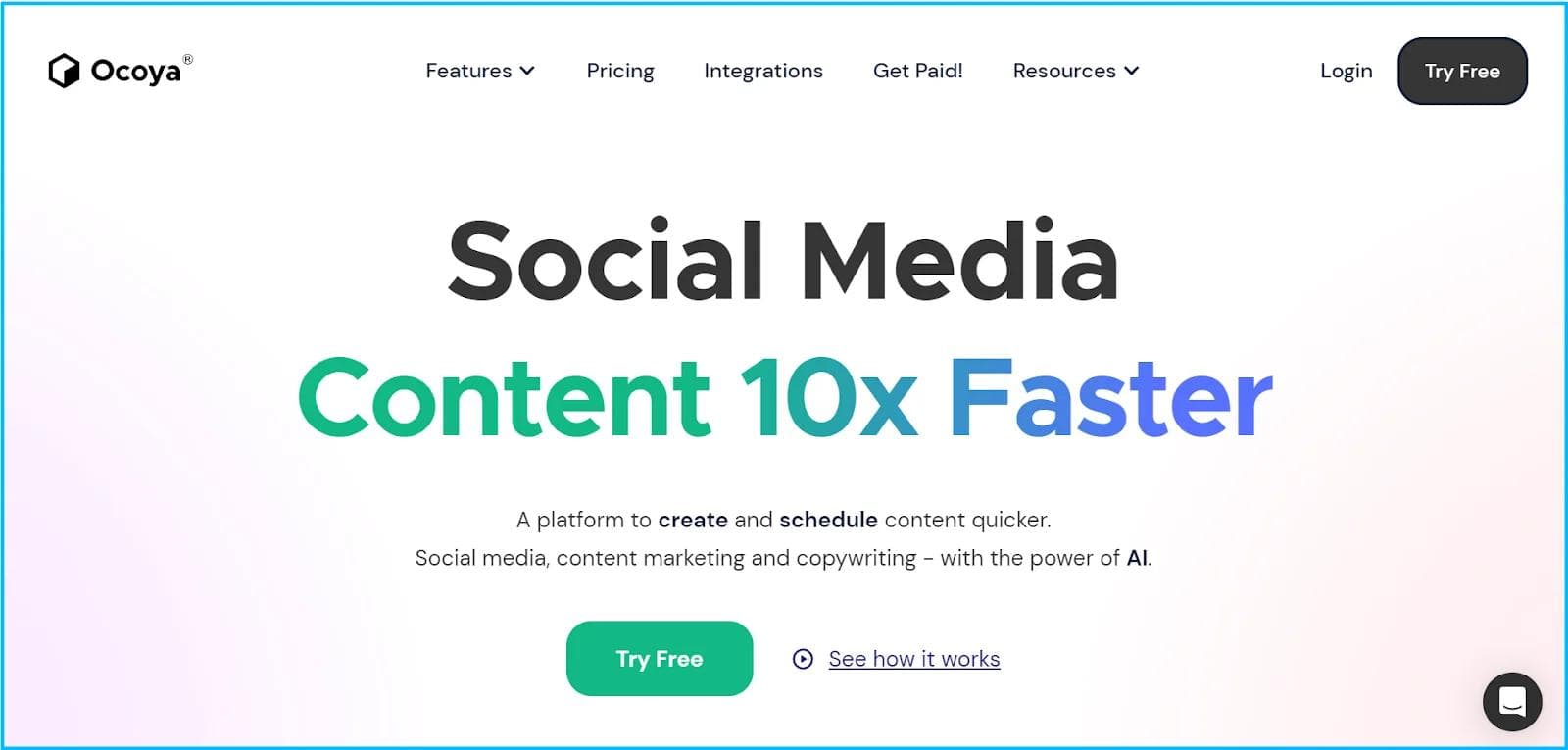 Ocoya: As a content creation and scheduling tool
With Ocoya, users can easily create and schedule their social media posts in advance, saving time and effort and making that possible what they have dreamt of. Ocoya also provides automation features that enable users to automate their content creation process, ensuring that their social media channels are consistently updated with fresh and engaging content.
PS: If you're an affiliate marketer or wish to get trained in digital space try legendary marketer 15 days challenge. Meanwhile use Ocaya to train and boost your affiliate marketing productivity.
Ocoya was recently featured on Product Hunt as the top product of the day, which is a great accomplishment for the company. If you're familiar with Product Hunt, you'll know this is a significant achievement, and it's great to see Ocoya getting recognition.
Overall, Ocoya is a powerful and user-friendly content creation tool that can help you save time and improve the effectiveness of your social media marketing efforts.
Ocoya AI Tutorial: Step-by-step guide to creating content
When you log in, the dashboard will look like this. On the left side, there are features Ocoya offers. I'll review each part and its functionality: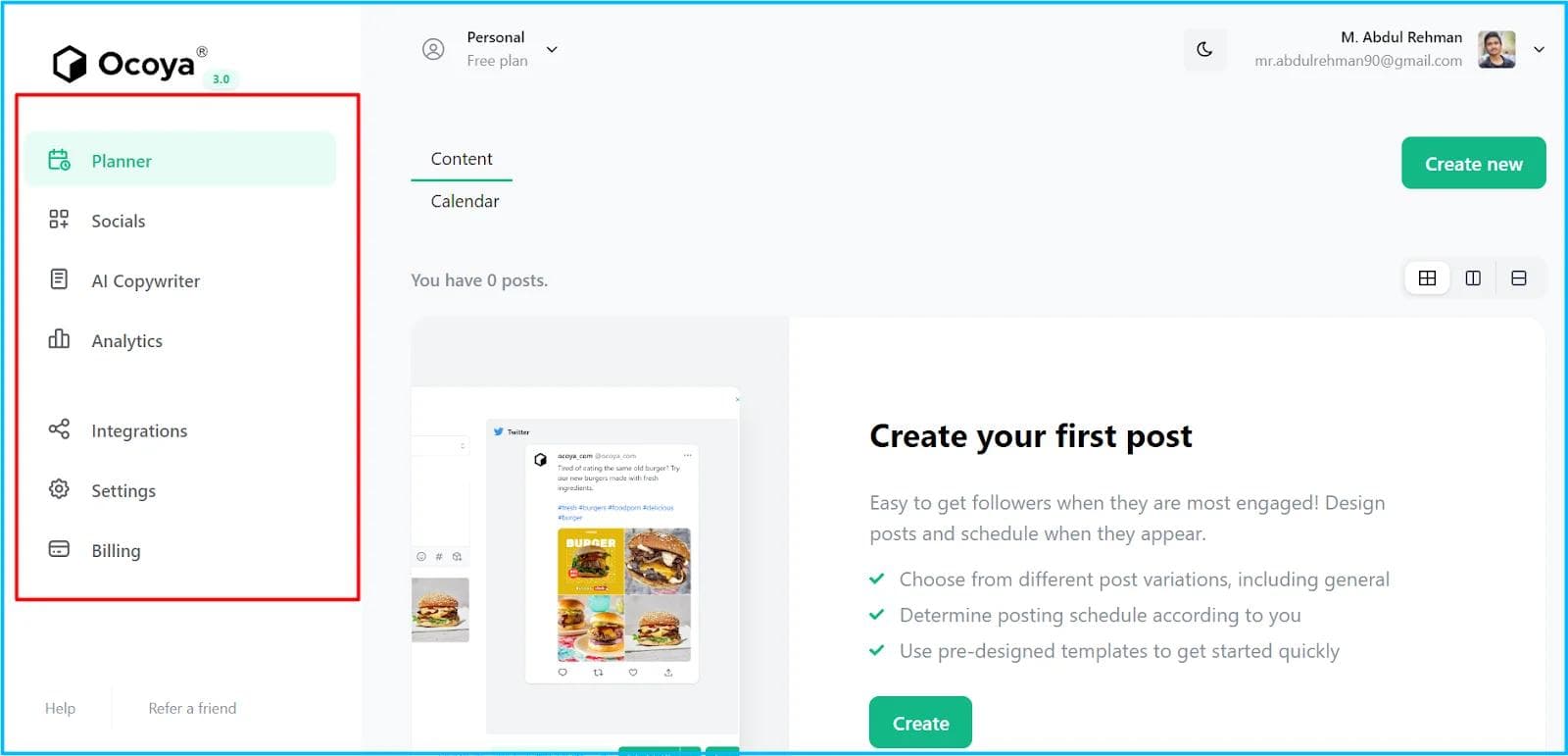 Feature #1. Ocoya Planner
Ocoya planner functionality allows users to link their social media profiles and schedule their posts in advance. It means you can create your content conveniently and then schedule it for posting later.
Ocoya will automatically post your content as scheduled, saving you time and effort.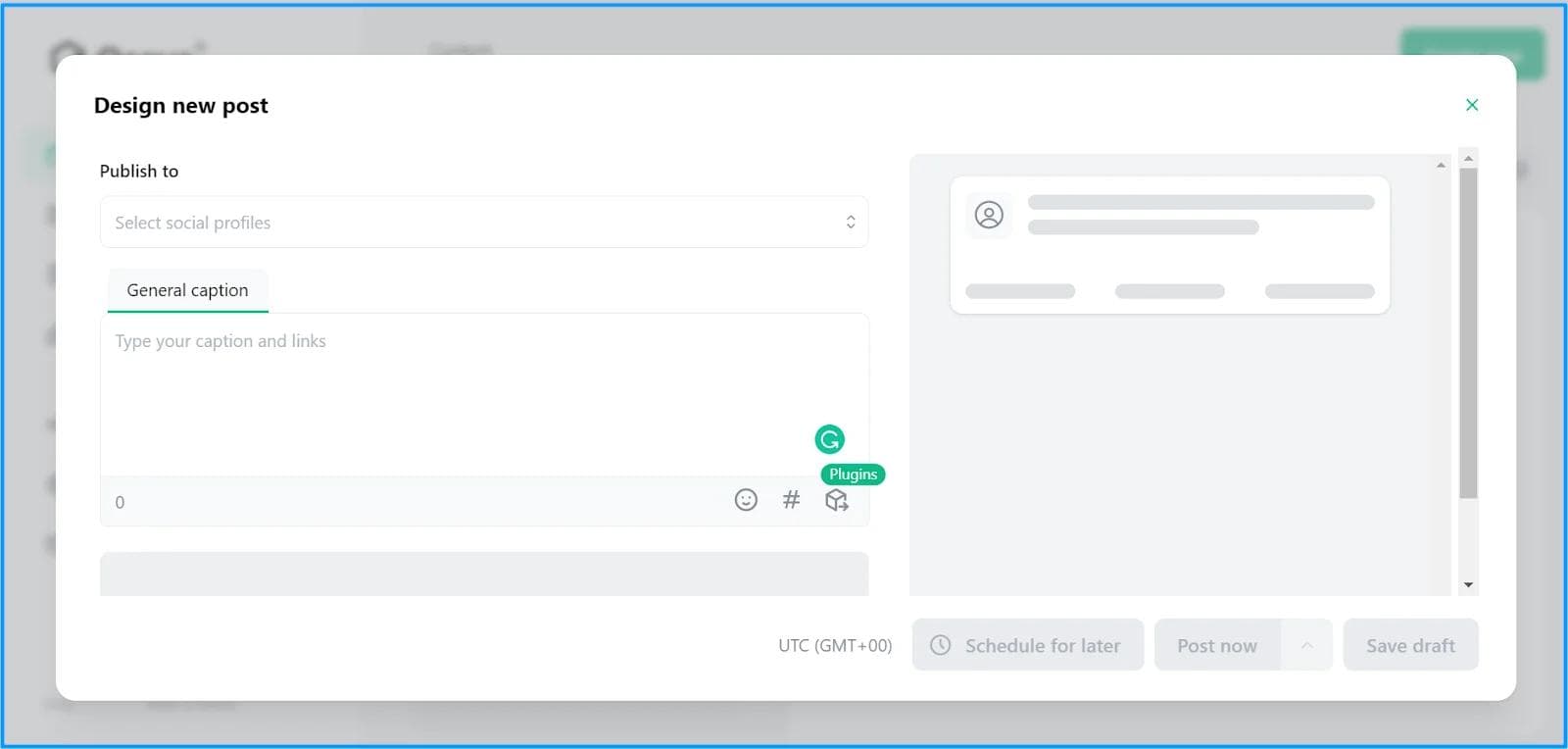 For this, you have to link your social media profile wherever you have to post. Once connected, add the caption and data and either mail it now or schedule it for later. You can select the date and time as visible in the screenshot.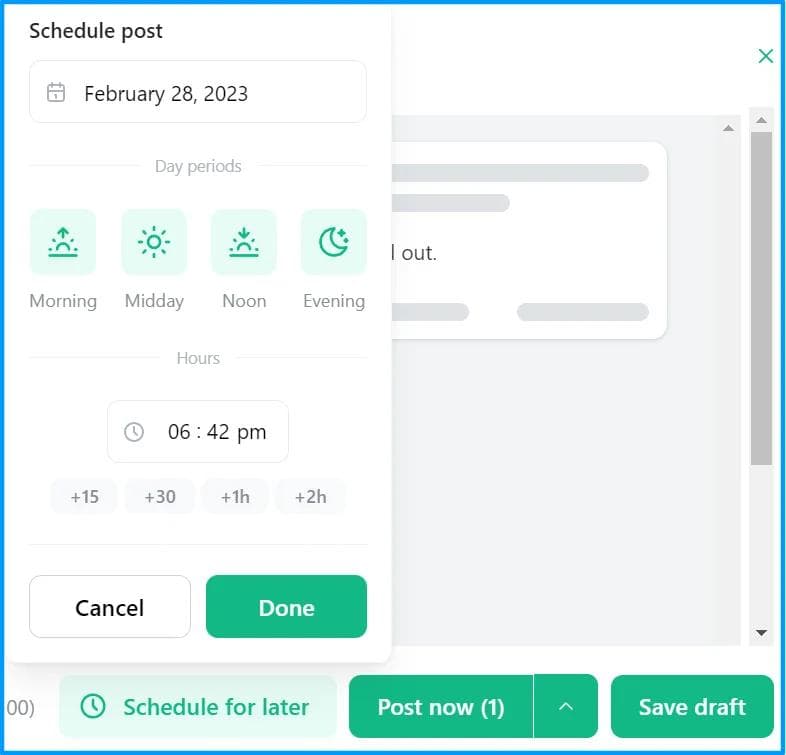 This feature is a great way to ensure your social media channels are consistently updated with fresh, engaging content without manually posting it.
Feature #2. Ocoya Social
Ocoya Social is where you can connect your social media profiles, such as YouTube, Facebook, Instagram, and LinkedIn.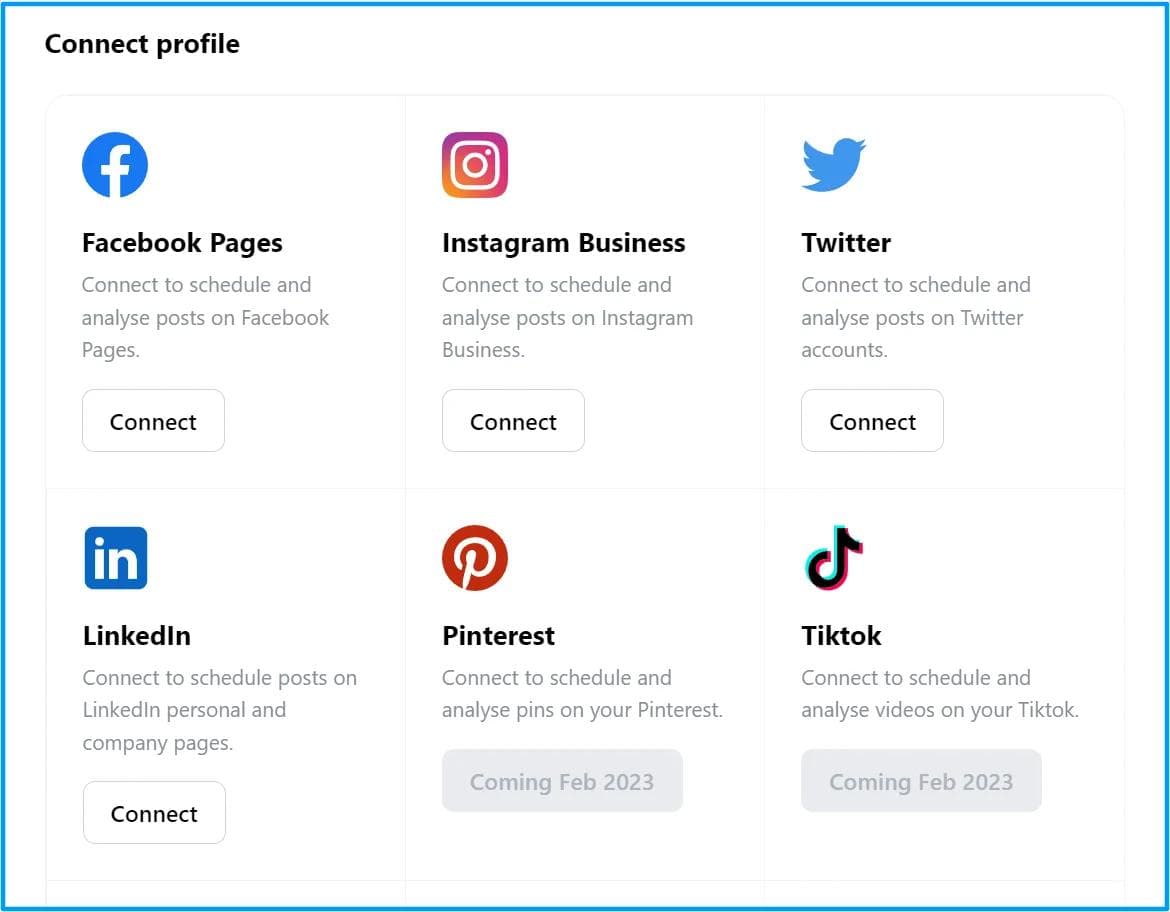 This feature makes it easy to manage all your social media channels in one place rather than logging in to each platform separately. Connecting your social media profiles to Ocoya Social lets you easily create and schedule content for all your channels from one central location, saving you time and effort.
Ocoya Social is a great way to streamline your social media management and improve your overall marketing strategy.
Once you link any social media profile, it will default appear in the planner section.
Feature #3. Ocoya AI copywriter
Ocoya Copywriter is a feature that offers users a variety of templates and suggestions for creating engaging and effective social media content.
It's beneficial for those struggling with developing new ideas or writing copy that resonates with their target audience.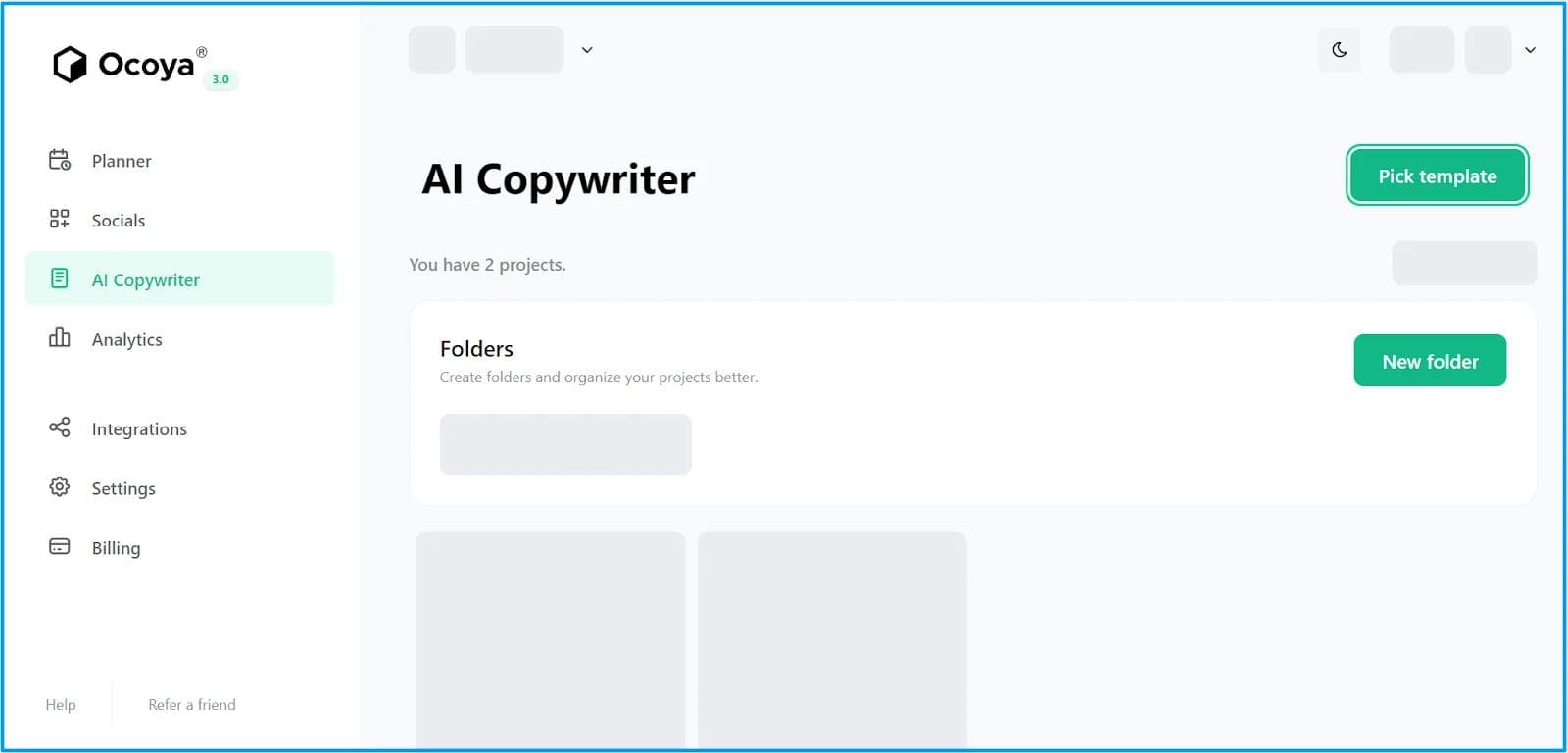 With Ocoya Copywriter, users can choose from various pre-made templates and fill the blanks with brand-specific information to create engaging social media posts. This feature also offers suggestions for hashtags, calls to action, and other elements to help make your social media posts more effective.
When you click on "Pick a template," it will open a pop-up. On the left are categories and then specific templates for that particular category.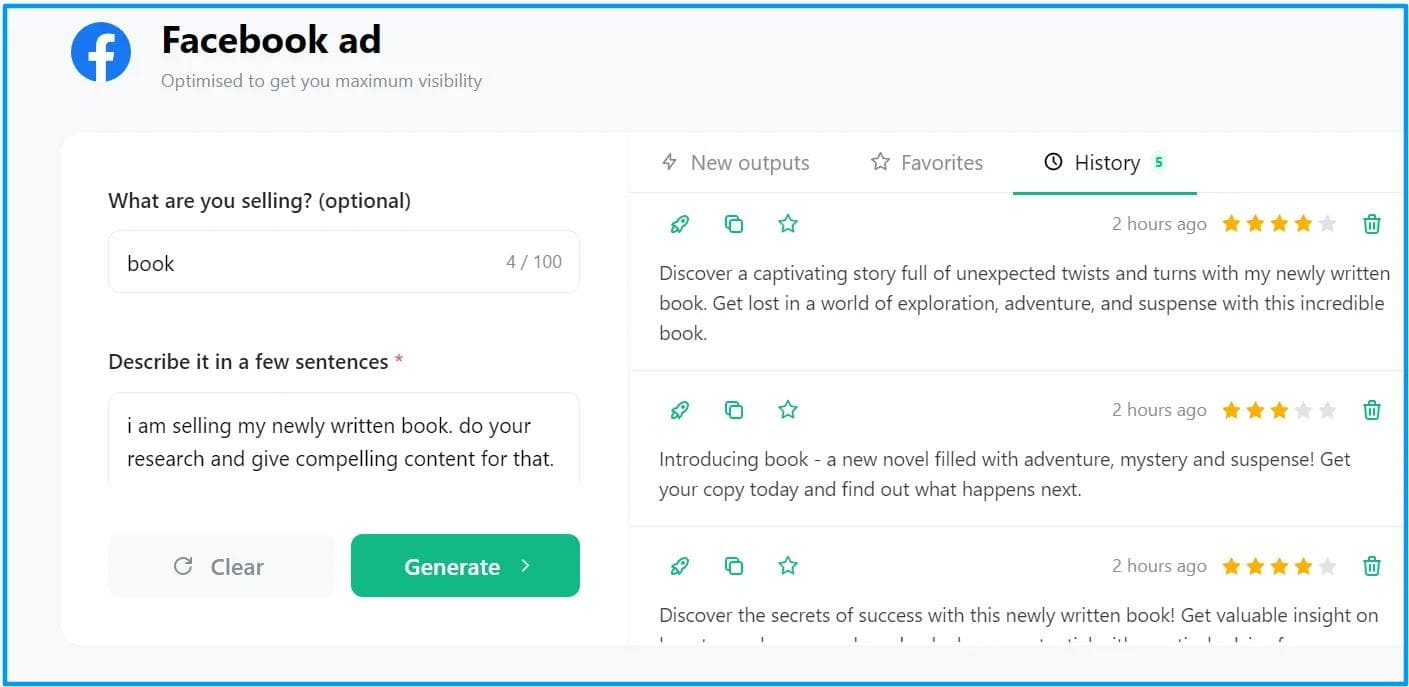 I have created some headlines for the Facebook Ad, and it just rocks!
Feature #4. Ocoya Analytics
Ocoya Analytics is an upcoming feature and will be launched in March 2023.
This feature will provide users with valuable insights into the performance of their social media content, including metrics such as engagement rates, reach, and impressions.
Ocoya Analytics will help users better understand the effectiveness of their social media marketing efforts, allowing them to make data-driven decisions to improve their strategy.
One thing that sets Ocoya apart is its dedication to innovation. Even though Ocoya Analytics has yet to be launched, the company is already working hard to make it a valuable and innovative tool for its users.
This dedication to staying ahead of the curve and constantly improving their product is a testament to their commitment to providing the best possible experience for their users. Overall, Ocoya Analytics is an exciting upcoming feature valuable for those looking to improve their social media marketing efforts.
Feature #5. Other Features to Look in
Ocoya isn't just a social media planning and scheduling tool. It's also a creative powerhouse, offering users a range of features that will take their content to the next level.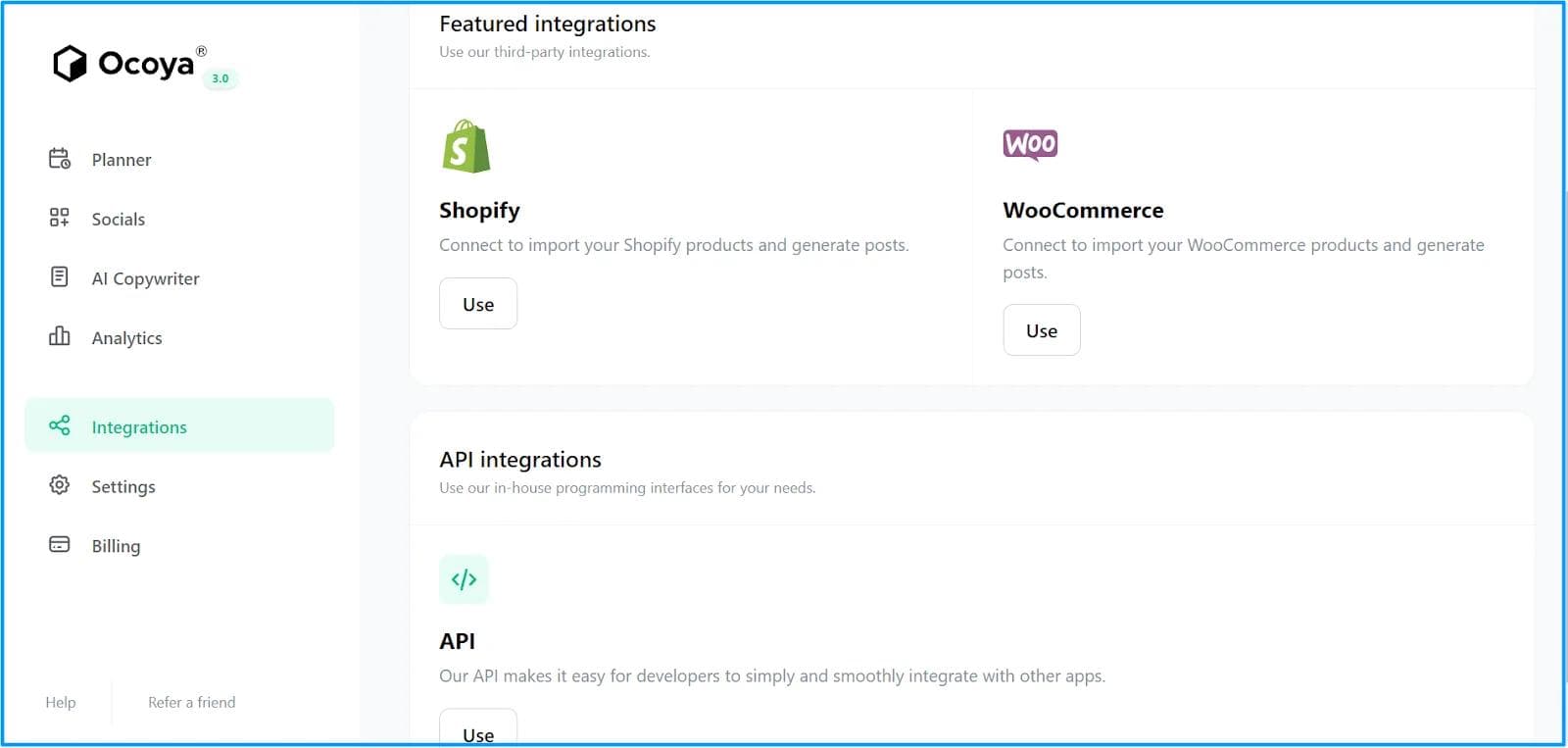 With Ocoya, you can generate short-form videos that capture your audience's attention and drive engagement. 
I recommend a workflow like Generate video with synthesia and schedule it using Ocoya and get tension free!
And with thousands of licensed tracks, you can add the perfect soundtrack to your videos to make them stand out.
But that's not all. Ocoya also makes it easy to design eye-popping images that showcase your product or service in the best possible light. Whether you're looking to create stunning graphics for your website or social media profiles or add visual flair to your blog posts or email newsletters, Ocoya has you covered.
So why settle for mediocre content when you can use Ocoya to create something spectacular?
Comparison Table of Ocoya's features with other content creation tools
Certainly! Here's a comparison table highlighting some of the critical features of Ocoya compared to two of its popular competitors in the market, Buffer and Canva:
As you can see, Ocoya offers unique features that set it apart from its competitors, including its comprehensive social media scheduling, short-form video generation, licensed music library, and copywriting assistance.
Else than this, you can try it for free!
While Buffer excels in social media scheduling and influencer discovery, Canva is a strong player in image design.
Pricing plans vary between the three tools, so it's essential to consider your specific needs and budget when choosing a content creation tool.
Ocoya Pricing
Ocoya offers four pricing plans: Bronze, Silver, Gold, and Diamond.
The Bronze plan is the most affordable, starting at $19 monthly.
The Silver plan is the next step, with additional features starting at $49 monthly.
The Gold plan offers even more advanced features, starting at $99 monthly.
The Diamond plan is the most comprehensive, with all of Ocoya's features included, starting at $199 monthly.

And when we subscribe yearly, you can avail yourself 20% off!

How has Ocoya helped businesses and individuals to create and schedule content faster?
Ocoya is versatile not in its features but in use cases as well!
Here are more detailed examples of how Ocoya has helped businesses and individuals create and schedule content faster:
Streamlining content creation for businesses
Ocoya has helped many businesses streamline their content creation process, enabling them to create and schedule content faster than ever before.
For example, a social media marketing agency struggled to manage multiple client accounts simultaneously. They were spending hours every day manually creating and scheduling content across various social media platforms.
With Ocoya, they could link all of their client's accounts in one place and schedule posts in advance, saving them countless hours and enabling them to take on more clients.
Enhancing productivity for individuals
Individuals who manage their social media accounts or personal brands can also benefit from Ocoya's features.
An entrepreneur, who operates a successful Instagram account, found it challenging to create and post content regularly while also managing other aspects of her business.
With the help of Ocoya, the entrepreneur could easily create and schedule multiple posts at once and set them to be published in advance, which allowed her to focus on other critical business tasks.
As a result, the entrepreneur saved significant time and maintained an active and engaging social media presence without sacrificing other essential business activities.
Increasing engagement through multimedia content
Ocoya's features for creating short-form videos and designing eye-catching images have also helped businesses and individuals increase engagement on their social media platforms.
You can create dynamic and engaging content that helps to grow the audience and increase engagement rates.
Providing data insights for optimization
Analytics features will give businesses and individuals valuable insights into their content performance, allowing them to optimize their content strategy for even better results.
If you sell things online and you're having trouble figuring out which content is helping you get more traffic and sales, then Ocoya's analytics feature can help you out. You can change your content strategy and get better results by showing which posts got the most clicks and sales.
Time-saving templates
Ocoya's pre-made templates and design elements can save businesses and individuals time when creating content.
If you're on the marketing team, you might use Ocoya to create social media graphics for a new product launch. Using Ocoya's pre-made templates and design elements, they can quickly create eye-catching graphics consistent with their brand's visual identity.
Subscribe for
the latest updates