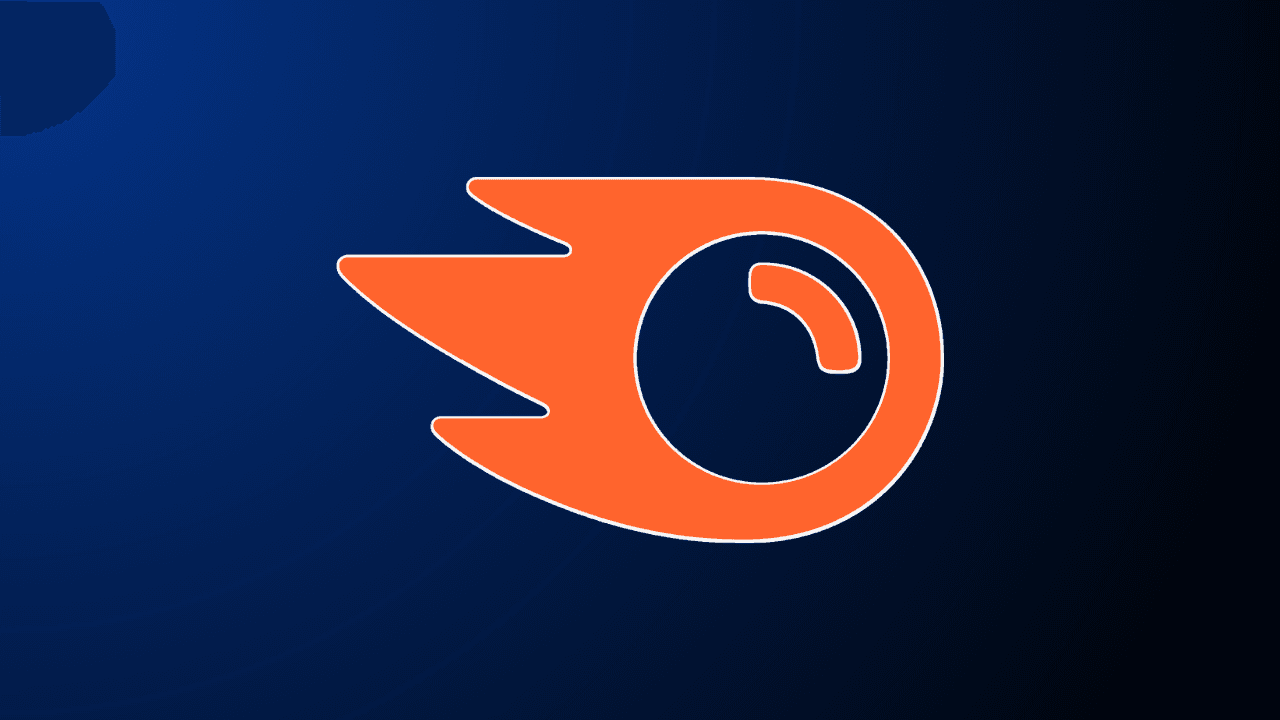 SEMrush keyword magic tool tutorial 2023 [Tops Hacks]

Unbeatable Software
May 14, 2023 at 6:28 PM
This SEMrush keyword magic tool tutorial will give you meaningful and in-depth knowledge about SEMrush keyword research. The correct keyword research uncovers words, questions, auto-suggestions, and problem solutions essential for customers and search engine users.
Building effective strategies to improve and plan content for organic ranking on broader search terms is crucial to achieving both aspects. The aim is to drive targeted organic traffic to your website.
With this SEMrush keyword magic tool tutorial, you will need access to the SEMrush keyword overview tool.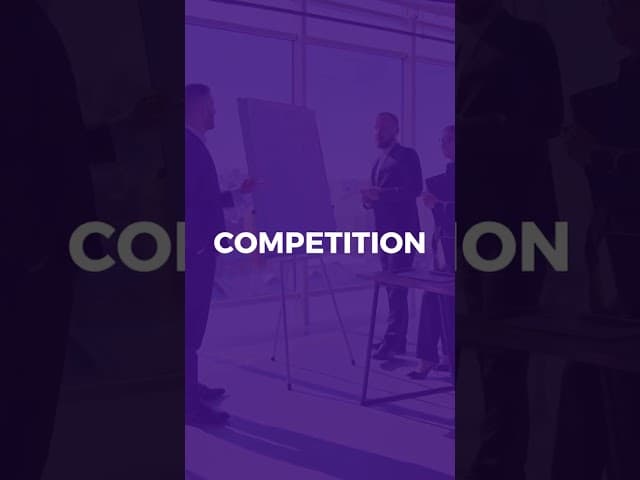 How does the SEMrush keyword magic tool work?
When we talk about keyword research, SEMRush features dominate the market. Of all the SEMRush research tools, for keyword research, I mostly use:
Keyword research overview: to get a brief analysis of keywords
Keyword Magic Tool: To find the best keywords
Topic Research Tool: To generate and plan content ideas
Let's learn how to use them efficiently
Let's say you already have a list of keywords to analyze. Maybe it was generated by reverse sourcing your competitors or else an old data of yours.
Now it's time to explore the potential of each of these keywords to filter and finalize them.
With keyword overview toll quickly, you can get monthly search volume and other essential keyword metrics.
You have got two broad options to analyze a single keyword or else bulk keyword analysis. Here is how the tool interface looks like: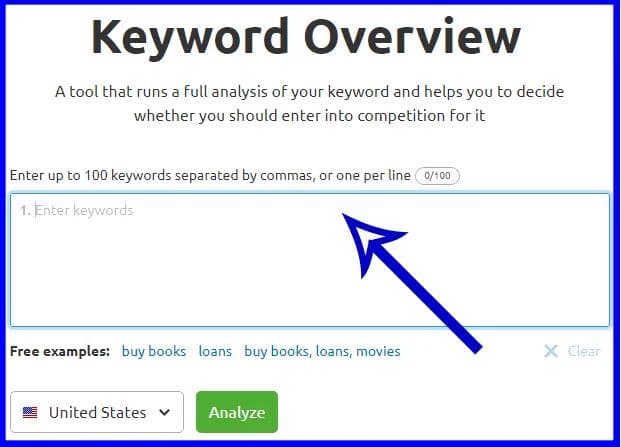 Enter your keywords and click the analyze button. You will get the following results. Look at how detailed and depth the analysis is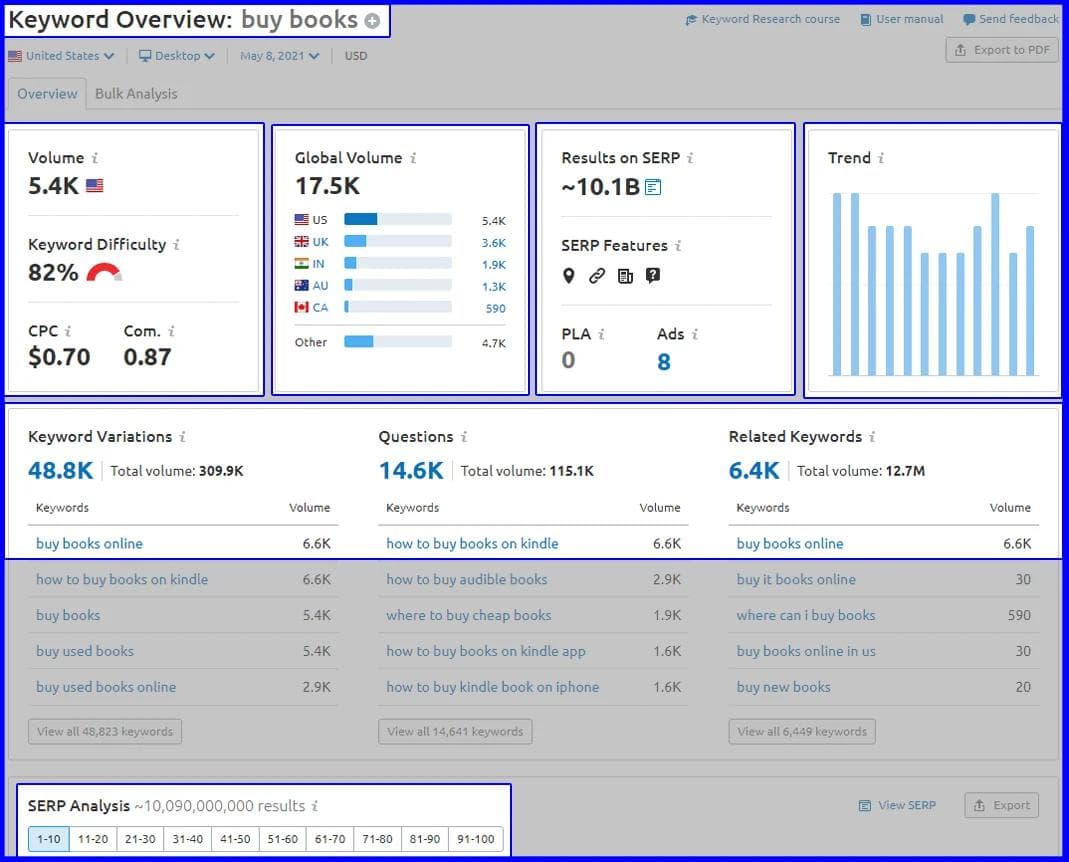 To go through use metrics such as Volume, keyword difficulty, cost per click, and global volume overview to analyze the keywords.
Here you get to evaluate prospects and take a decision on each keyword to rank on.
There are keyword variations to get more keyword ideas, and questions through content planning, search volume, PPC stats, ad copy, and trends for mobile and desktop indexes.
We get Ad history to see how the past trends for the keyword and the SERP analysis are moving downward.
It is an all-in-one-page analysis overview to get all essentials for each keyword.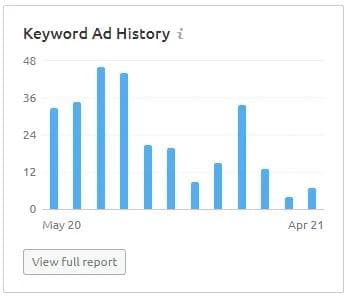 How Does SEMrush keyword magic tool impacts SEO?
Till today the essential ranking factors are keyword and user experience. To date, the users will type questions to browse search engines. The keyword will remain a vital part of SEO and organic ranking.
SEMrush has a database of about 14- targeted locations with 200 billion keywords. To get started with magic research, go to
SEMrush dashboard
keyword research
Magic keyword research tool.
Below is a huger capacity of keywords and all the essential metrics. Here are thousands of keywords that will need filtration to get started.
I recommend using the Magic keyword research tool to get started with the tool.
Another essential aspect to note is the number of people present there. Most of them are long-tail-free keywords with a nominal search volume, making them better and unique.

Now let's start filtering the data researched. Also, on the left side, you get an option to group the keywords according to their relevant data type. Or else difficulty level.
Filtering keywords
To eliminate irrelevant keywords, click on the small eye. It's just the start, as there are many filters on the up row to apply and play with.
Let's say you are here for content planning to craft unique, optimized pieces of content, and then you have to click on questions and go through the data to select Keywords that match your writing objective and are suitable for you.
With it, you get to filter the keywords with Volume, CPC, and keyword difficulty. It is for easiness to clip the results and narrow them for ease of studying and planning.
Identifying the right keywords is tricky, especially if you are new here. I am here sharing my secret sauce of filters I use to filter the results quickly. I use
keyword difficulty 0% – 25%
Search volume 0 – 500
And we have got a detailed keywords list suitable for SEO crafting, content planning, and saving hours of manual go-through with each keyword.
Exporting keywords
In short, play with the filters to get started and find what works best for you. Once you have identified the right keywords, either add them to the keyword manager or export them in the CSV.

Keyword Manager
For keyword manager, check the box on each keyword's left and then click on Add to keyword manager button and the top right corner. The best part of this option is to track daily check insights for the selected keywords to observe change and plan for SEO content accordingly.
To access the keyword manager in the keyword research toolkit, click on keyword manager.
How To Get Content Ideas with Topic Research tool?
As a blogger, tub expert, podcaster, or blogger, you have to plan the content correctly. It is the most time taking part of the whole content creation procedure, but SEMrush has developed a tool for this. Get your answers in Topic Research Tool and leave the old guesswork.
With it, you receive a rich list of ideas for your following pieces of content. You know it is super easy to operate.
Let's find how it works?
On the SEMrush dashboard, go to Content Marketing and then Topic Research. Here, you will get a research bar with its proper location and an option to reverse source ideas from specific domains.
Enter your keyword or any generic word resembling the topic you have to write on, select the location and press the search button.
Within seconds there will be a potential clean list of subtopics for the keywords you have researched.
Each subtopic has three ideas, and on top, you have different navigation options to change the view to mind map, explorer, overview, cards, and a small button to get trending topics on the front.
There are three variations of subtopics to filter Questions, headlines, and related searches.
Whenever you are stuck or frustrated in content creation, simply move over to SEMrush and to get fresh topics that resonate with your audience.
How To Start Brainstorming keyword Discovery Ideas?
All research starts from thinking. Even to use tools effectively, you need a generic search term relating to your product and service to feed and get keyword suggestions and lists.
The best thing is to brainstorm keyword ideas with stakeholders and team members for searching other relevant keywords to analyze and filter.
With this SEMrush keyword research review you have got right direction to get started
Secret Sauce
For planning and content creation, a secret recipe is to reverse source your industry competitors. SEMrush makes it automated and delivers you the cream. It is entirely different from traditional keyword research.
Think unlike finding keywords and then checking your competitors are here you reverse source the competitor top keywords they are ranked on and then plan your content accordingly.
SEMrush offers a complete suite of analyses to get ahead of your competitors. You can discover about SEMrush competitive toolkit go through with this detailed post. Here let's have an overview to get on board:
On the dashboard, hover to competitive research and click on organic research.
Here enter your competitor site link, select a region for precise targeting and click on research. As the results are displayed, hover the cursor to view details, sort the keywords list with metrics for the highest-ranked keywords, and filter by search volume or traffic.
If you are unsure about who your competitors are, you can reverse them too. It's simple to enter your domain name and research. Go to the Main Organic Keywords box and check out the report to select and get started. Play with these options to reverse source and flite the cream on your competitor's site. And use SEOPressor plugin to do On-Page SEO while publishing your content 😀
Wrapping up
Mastering keyword research will get you ranked higher on search engines. To do it, you are lucky to have tool-making keyword research precise, fun and easy.
For me, SEMrush has been quite a good tool, especially for keyword planning, research, and SEO. You know expert gurus keep on updating their blog post keyword to keep them ranked on google.
That's why the old 2000 blogs still appear on first page top spots. Reverse sourcing and direct effective keyword research along with the fresh content ideas will make your content stand out
The key is to get started and playing with the SEMrush keyword research tool kit to get the most out of it. This SEMRush keyword research review will hopefully assist you to make your action plan.
Stay ahead with SEO rankings and content creation with a single tool SEMrush and beat your competitors to stay ahead organically.
Subscribe for
the latest updates