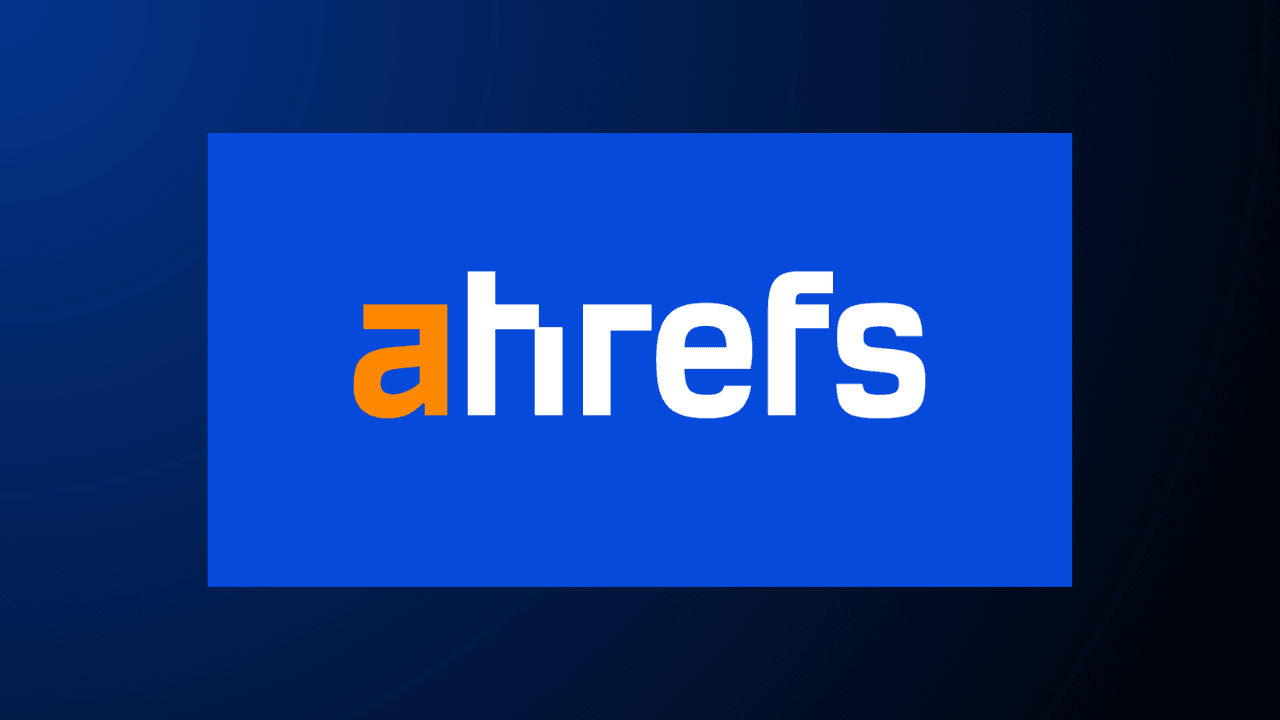 Is Ahrefs worth the money and safe in 2023? [Bought The Expensive Tool]

Unbeatable Software
June 17, 2023 at 6:07 AM
As a marketer, your ultimate aim is to rank high with SEO. A competitive industry with a variety of top SEO tools and inapt data can distract your time ultimately losing in the SEO game. In this post, I am going to put a super depth Ahrefs review to find is ahrefs worth the money and why is it so expensive.
Understanding What Is Ahrefs
Simply put, Ahref is a comprehensive SEO toolset with which you don't have to be an SEO pro to rank high on search engines like google.
Along with an easy-to-use UI interface and toolset, Ahref provides free learning materials and customer support. Today you will get a super in-depth analysis to make the right decision about Ahref in terms of
Site Explorer to analyze your competitors
Keyword Search Explorer Features
Site Audit to optimize your website
Rank Tracker to track important keywords
Content Explorer to find top-performing content in your industry
Customer Support and Pricing
Things I like and don't like
So let's just dive in.
Firstly, I have been using Ahref since 2017. It's back since it was famous as a Backlink analysis tool. It's not like they are paying me now to write this article, or I don't have to pay them.
I still pay them, and here I want to share my experience as it will assist you in making a decision if you should give it a try and Is ahrefs worth the money.
Quick Look At Ahrefs Interface
Here a nice blue interface with a blue theme creates a nice impact and attracts eyes. So their color choice is really good. May it sound unusual, but as you have to interact with SEO tools every day, so a nice clean interface brings relief. Have a look at the Ahref Landing Page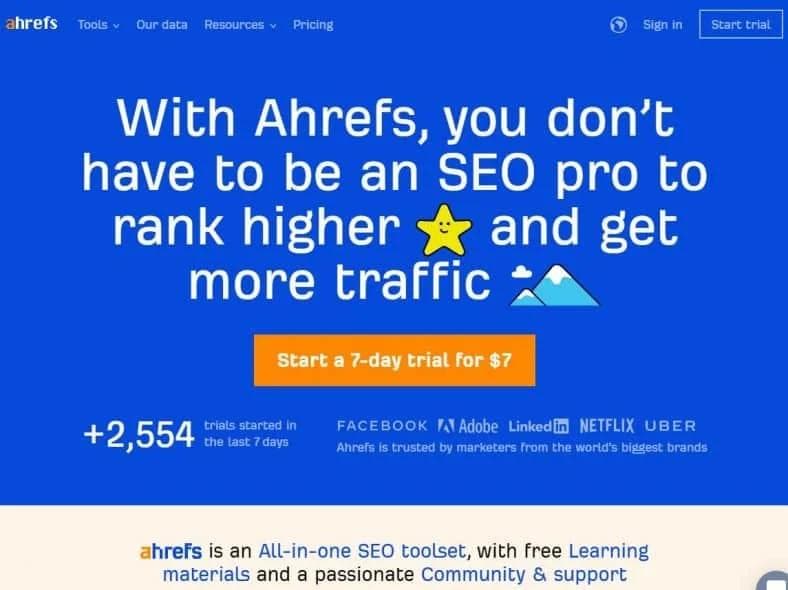 Site Explorer to analyze your competitor's traffic and backlinks
It's the most productive feature of Ahref. Even many users call it bread and butter for Ahref.
It is a single interface with 3 powerful SEO Tools, namely
Backlink Checker: To find out websites linking with your competitor sites and access the quality of the backlinks. It's an easy-to-operate and clean interface with the world's biggest live index backlinks (more than 14 trillion links). Still today it's the best backlink research tool.
Now even if you want to check a certain type of link, you have the option to choose a link type.
Paid Traffic Check: Knowing what competitors are doing helps in going one step ahead. With Ahref paid traffic research you can look if your competitors bring traffic with paid advertising and also with it to where the traffic is funneled.
You can easily navigate if your competitors are running PPC ads as well as their keyword bidding details.

Organic Traffic: Find pages that bring the most search engine traffic to your competitors and the keywords they are ranking on.
To use it we have to simply website URL and press the search button.

I found out that Ashrefs filters are the biggest time saver. With each tool, you get a couple of filters to extract the exact data you are looking for and then even filter it out without the hectic process of filtering manually.
Keyword Search Explorer Features
Now let's have a look at Ahref SEO Keyword explorer. It allows you to search keywords over Google and with it amazon, Bing, YouTube, and a couple of other search engines too. There are some pros and some weaknesses associated with it so let's check them out.
171 Countries Supported
More than 7 billion keyword databases with fresh keywords updated daily.
Supports 10 different search engines
Up to-date accurate volume analysis
Score to calculate how hard it is to rank a keyword
Find out the estimated no of clicks along with the search volume
Quick SEO metrics and assess SERPs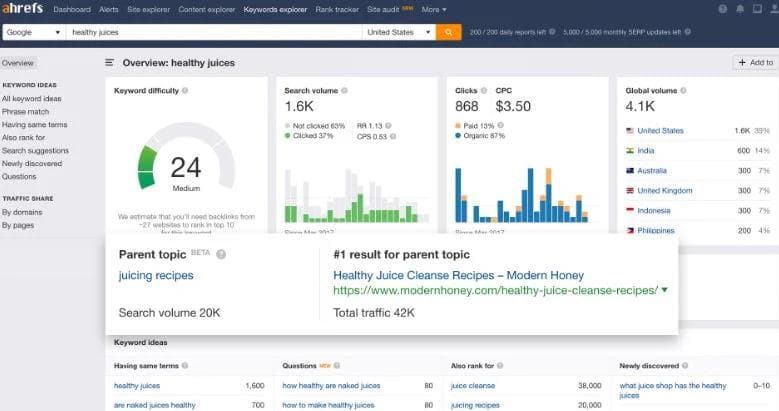 Ahrefs generates more keyword suggestions than any other tool. And along with the normal metrics provided by other tools, it gives a lot deeper analysis in an easy-to-read form.
But there is an Ahref weakness; there are some junk keywords to filter through in KW search results.
Site Audit to optimize your website
Finding Technical SEO Problems: With Ahrefs, instead of judging what keeps your website from ranking, you get exact problems diagnosed to solve them.
Site audit crawls your website pages, then process it to flag all issues, tell SEO health score, issues, recommendations, and How to solutions to get the problems fixed.
With it, data is visualized in charts, and you can skip unnecessary crawling by excluding sections and speeding up the process.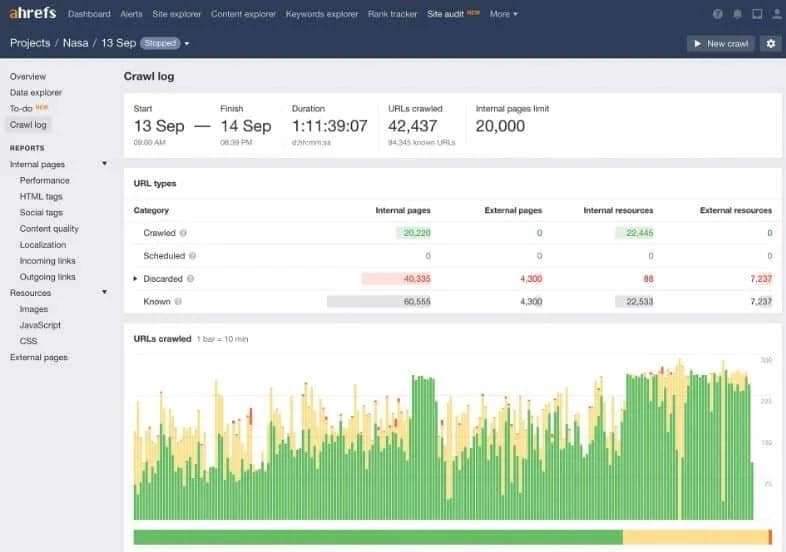 Ahrefs has a simple clean interface. Similarly, the Site audit has a pre-defined template with 100+ SEO predefined issues. It is a cloud-based audit so you even can automate weekly or monthly crawling and track the progress reports, yes, you can execute JavaScript as well as crawl mobile websites.
Rank Tracker to track Important Keywords
Ahref allows monitoring your rankings over time, comparing them against your competitor, and sending reports to your inbox.
It helps in visualizing your SEO position
And Also tells if your website is ranking in SERP features. With it, even in SERP features, there is a lot of filters to use for analysis and optimization.

With it, you can get a comparison with your competitor as well as advanced metrics. Rank Tracker will email regular reports to the inbox.
In my opinion for Ahrefs ranking tool is it's easy to use and has a solid ranking, but the slightest problem with the light version is data doesn't update every day. So If you are a pro SEO guy who eats and drinks SEO, then it can be challenging for you if you are using only Ahrefs.
Content Explorer to find top-performing content in your Industry
It's a new and fascinating tool. It finds the top-performing content in your specific industry or niche. So you get to know what's trending and can produce great content to beat the industry's top competitors. By finding the most popular articles, you get to sort the results by:
Search engines Estimated Monthly Traffic
Unique websites numbers linking to the page
For PPC traffic estimated value if it becomes organic
Domain Rating, its relative website backlink popularity
Number of Social Shares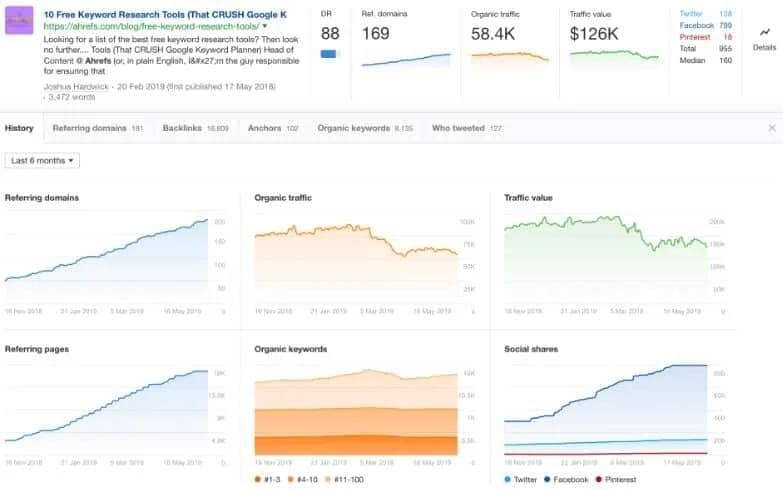 Customer Support and Pricing
Of all the SEO Tools I have used, Ahrefs Customer support is pretty much easy to access. It's just a click, while on others, you have to fill out a long contact form.
Ahrefs most bought package is the lite version costing $99, and the best part is it comes with a $7 trial for 7 days to access and check out all their features.
Let's have a look at their refundable policy. The $7 trial is non-refundable, but you can get a refund of your subscription within 48 hours of purchase. For payment, they accept PayPal and all major credit cards, and for an annual subscription, they also allow wire transfers, money orders, and purchase orders.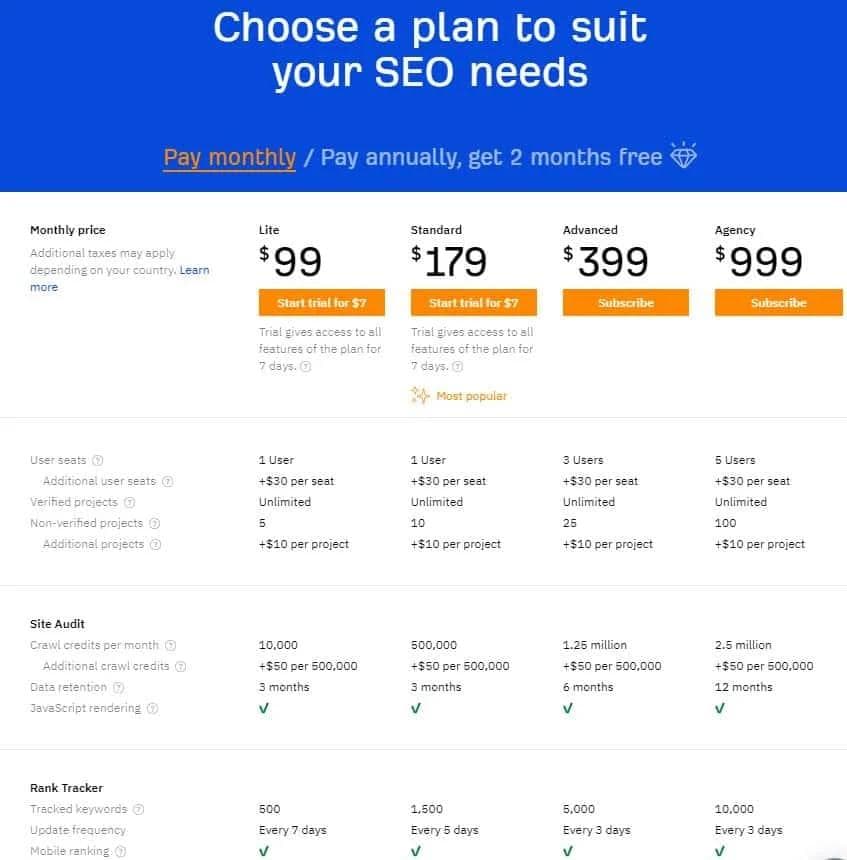 Ahrefs: Things I
Like about it
Everything is at one-click access. With Ahrefs, you get a pretty clean and easy-to-use interface. Simplicity and a great User interface make it handy and super easy for every type of user. Filter at the top of every Ahref SEO tool and sidebar takes you everywhere with 1 or 2 clicks.
Accurate Data: Ahref is our data library, and its backlink, search volume, rankings, or social shares I will say from my experience, all data is really good.
Fascinating Features: Ahref has got excellent features, especially the Site Audit Feature
Deep Analysis: A deep analysis, along with a simple user interface, is what I love most about Ahref. Especially their keyword depth analysis with visuals. 
Cool Tools: Some cool tools in the industry, like content explorer, are only with Ahrefs. With its ton of other features, I can't cover all of them here.
Don't Like
Limited PPC: It's useful if you run Google ads for your own website and too with few clients, but when it comes to industry standard PPC features, it has some room for change.
Irrelevant Keyword Suggestions: Deep analysis of keywords is fascinating, but at the same time, the irrelevant keywords in suggestions are irritating for me. And what I don't like is filtering the suggestions list to extract the right keywords.
Ahrefs Review: Bird's eye view
Now it's time for a query that is perhaps on your mind: Will Ahref give the best return on my bucks? Mainly it depends on what's important for you and specifically the work you are in.
For example, if your work is related to any of the SEO toolsets of Ahref, then you need Ahref fast. In Ahref, for $99, you get access to the most important industry features, so personally, I will suggest you get it. I personally use the Advanced plan ($399/month), but as a starter, I will suggest starting with $99/month.
If someone asks me SEO tool recommendation, I will point to Ahref 7 days trial. So it's my review of Ahref. I would love to hear your review of Ahref. What do you like about Ahref? What do you think they need to improve? 
Subscribe for
the latest updates