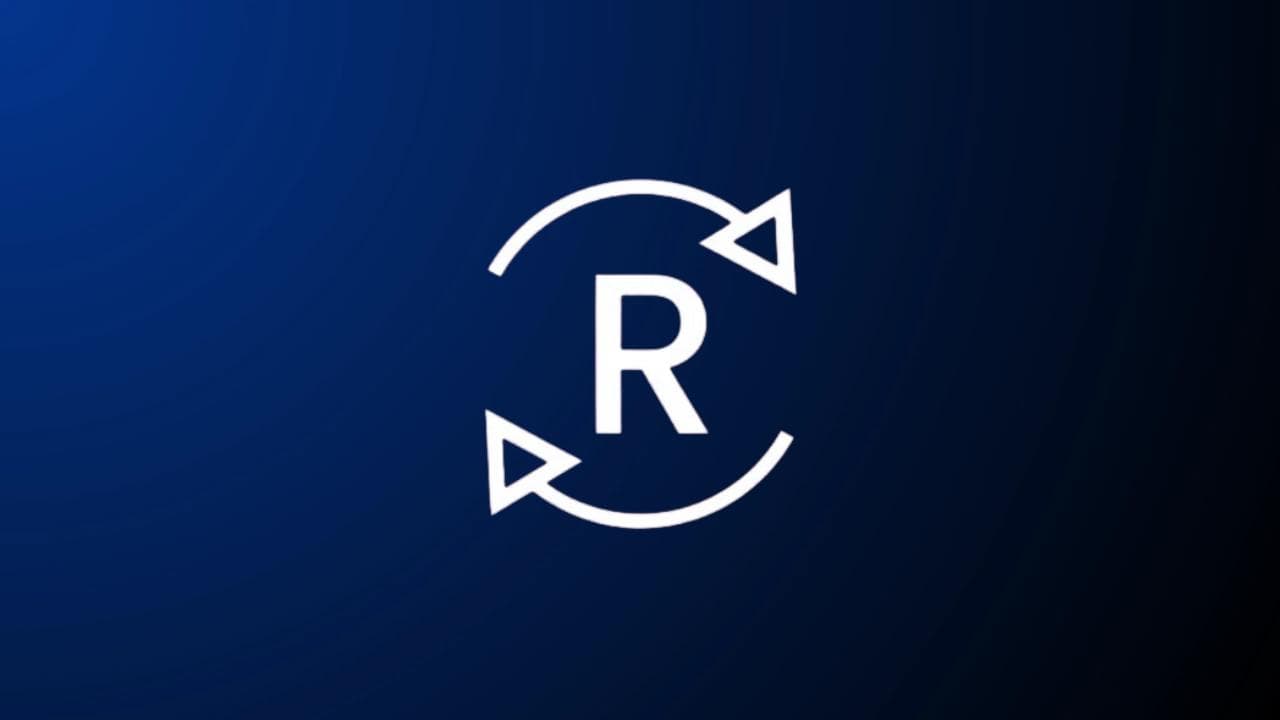 How to Recreate and Publish content on multiple platforms? | Repurpose.io

Unbeatable Software
May 2, 2023 at 10:48 AM
I know how much effort you have put into making your content!
But did you get enough fruit for that?
No way in my case! 😣 Because I have yet to put effort into outreaching. Let me tell you in detail!
Content is king, and everything has been in place for that, but have you ever done anything to maximize its impact?
I used to post it on my blog, share Video content on YouTube, and share the links with my contacts, nothing more than this. What about you?
If seen are the same, you lack precisely the same things I lack, and the article is for you.
After reading this article, you'll learn what I found after much research. Now it's your choice to do what you're already doing or know the way and save your time and get better results.
So What have I done to extend the reach of my content?
Remember one thing!
To reach a versatile and more audience, you have to publish your content on multiple platforms. Yes, with a variety of people, there should be a variety of media for your content.
It seems nothing less than a hassle. Yes, I posted my content to 10 social media platforms with clicks.
That's where repurposing and publishing your content on multiple platforms come in. How to do that? With Repurpose.io!
What is Repurpose.io?
Repurpose.io is a powerful content distribution tool that helps you automate repurposing and publishing your content on multiple platforms.
With just a few clicks, you can quickly transform your audio and video content into new formats, such as blog posts, social media posts, and podcasts. It allows you to reach a broader audience on multiple channels without spending much extra time or resources on content creation.
Repurpose.io Review 2023: How it works?
To learn how repurpose.io works, what's a better way than visualizing how it works?
When you go to its repurpose.io official website, here is what you get: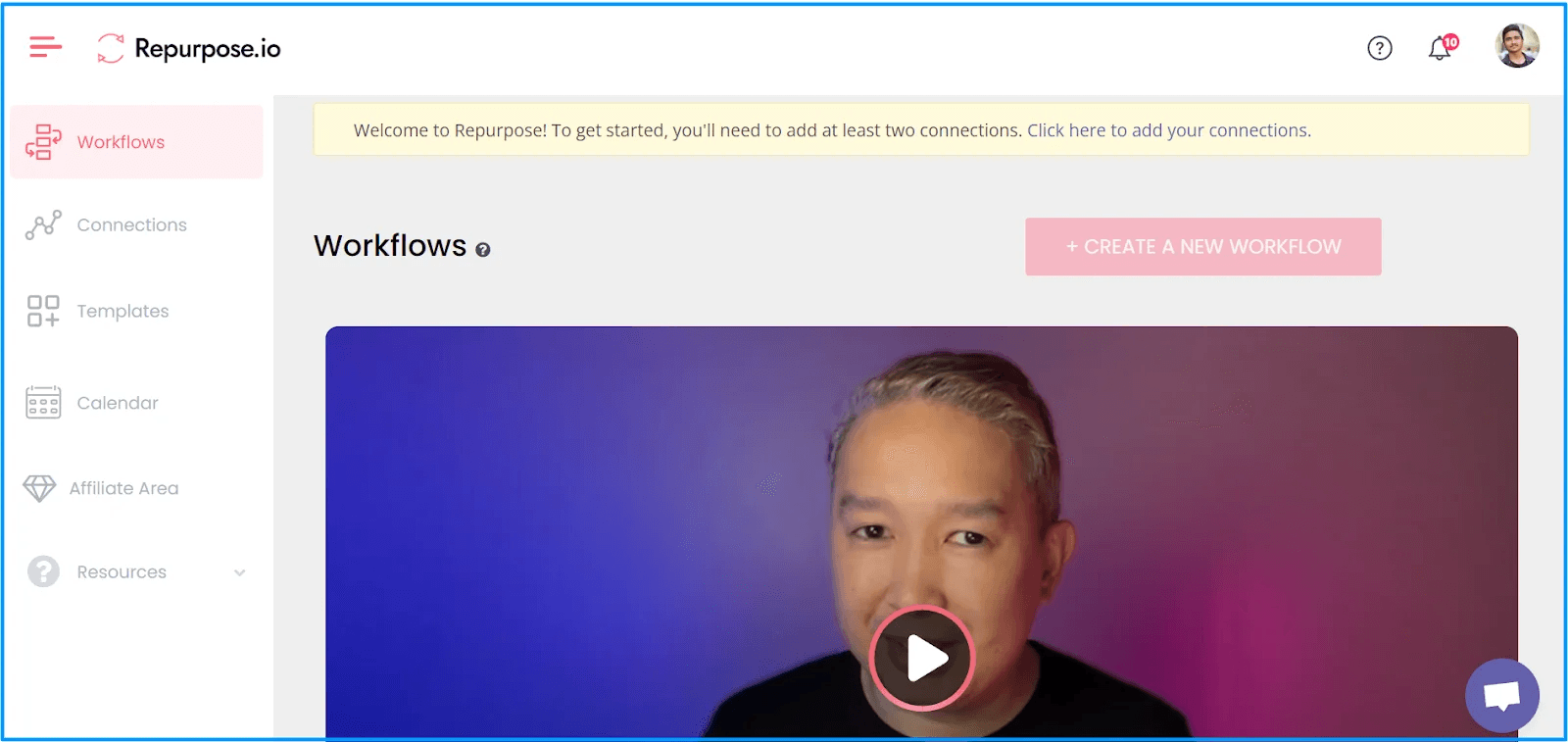 Let's get login there without getting delayed, but if you're new, you can try with your google account. The dashboard is pretty simple; you can check all functionalities from there. Don't worry; we will cover this all in our Repurpose.io review.
Repurpose features
Absolutely! Repurpose.io is a powerful tool that can help you easily repurpose your existing content and publish it across multiple platforms.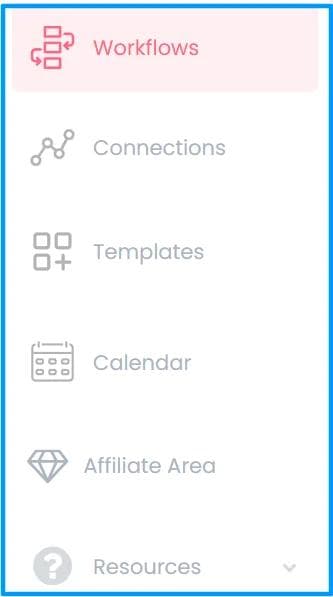 As I told you, the layout is straightforward, so here are some features that make Repurpose.io a valuable tool for content creators. I'll cover each feature individually, so tie your seatbelt and let's go!
Feature #1: Workflows
Repurpose.io offers a user-friendly and efficient way to create workflows for repurposing and publishing your content across multiple platforms.
Workflows enable you to define the sources and destinations for your content, allowing you to set up rules and conditions to automate the entire process.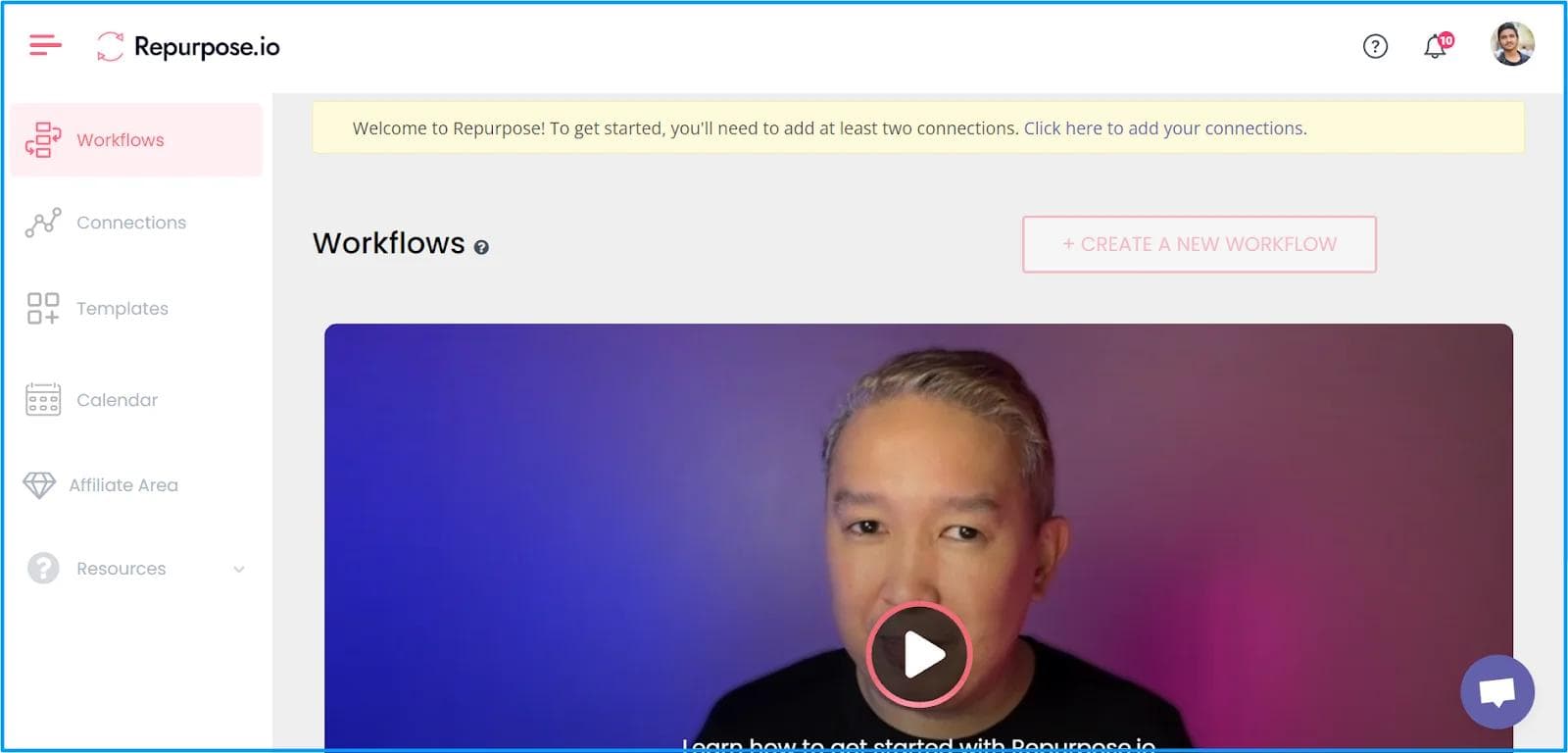 To start with workflows, you must define connections between your content sources and destinations. It includes social media accounts, podcast platforms, and blog platforms.
Once you have established these connections, you can start creating workflows that outline how your content should be repurposed and distributed across your chosen platforms.
There is another AI tool named Ocoya.ai! If you want to create and publish your content 10x faster, try Ocoya.
The beauty of Repurpose.io's workflows is that they can be customized to suit your specific needs. You can create rules based on different criteria, such as content type, platform, audience, etc.
For example, you may want to automatically convert your video content into a podcast and publish it on multiple platforms, or you may want to share your blog post on various social media platforms with customized captions and hashtags.
Overall, Repurpose.io's workflows feature provides an easy and efficient way to help you save time and effort while maximizing your content's reach and impact.
Feature#2: Connections
No doubt, Repurpose.io is a versatile content distribution tool that allows you to connect multiple sources and destinations seamlessly.
The sources are the platforms from which you add your content for automation, while the destinations are the platforms where you publish the content after specific actions. In Repurpose, these platforms are referred to as connections.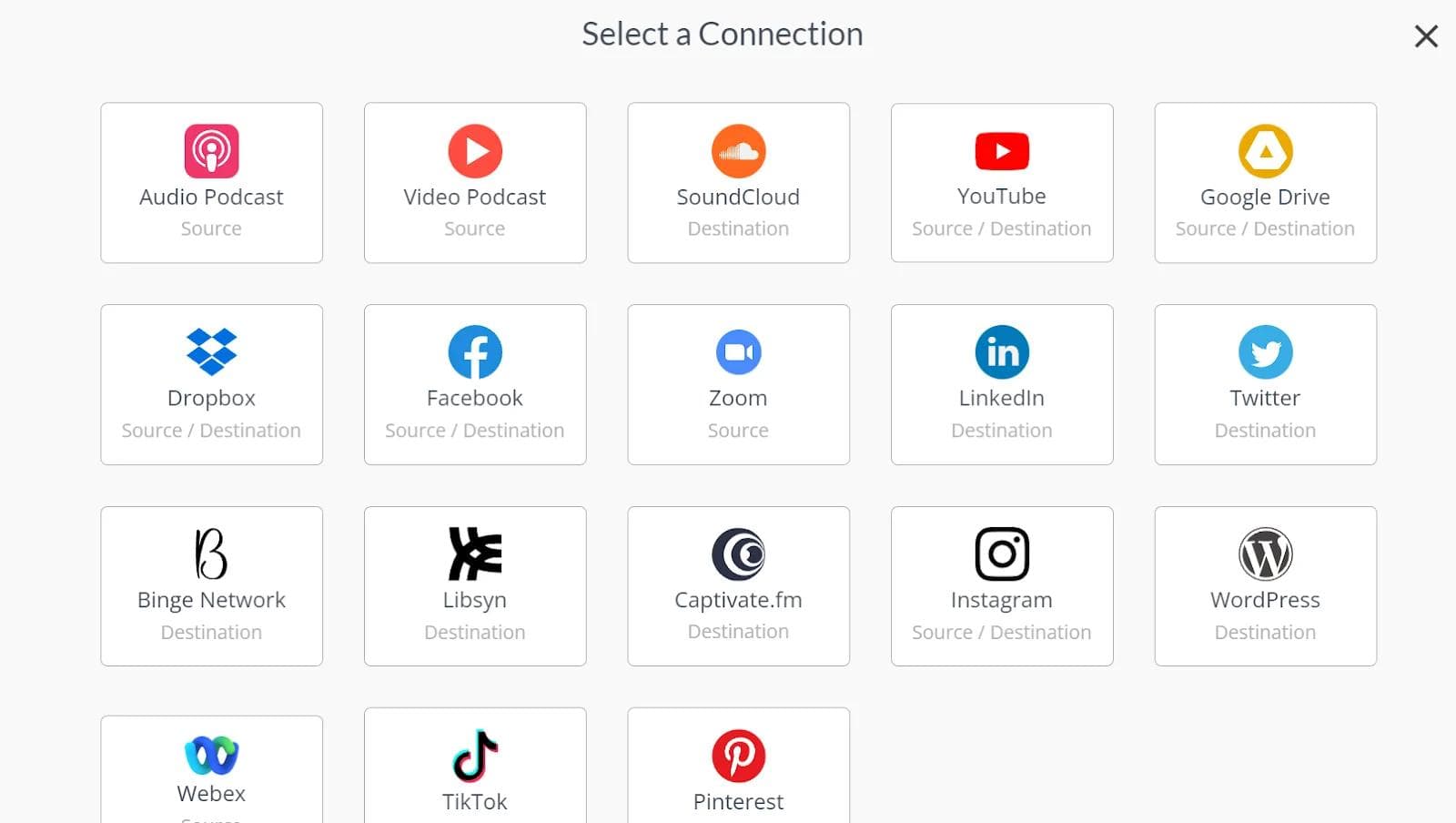 One of the critical advantages of Repurpose is that it offers a wide range of connections, allowing you to share your content across many-to-many platforms. It means you can easily repurpose your content for various platforms, such as social media, podcasts, blogs, and more.
Repurpose.io allows you to create multiple workflows to automate your content repurposing process.
A workflow is a set of rules and conditions determining how your content will be repurposed and distributed across different platforms.
With Repurpose, you can create multiple workflows for a single content source, making it easy to manage and streamline your content distribution strategy.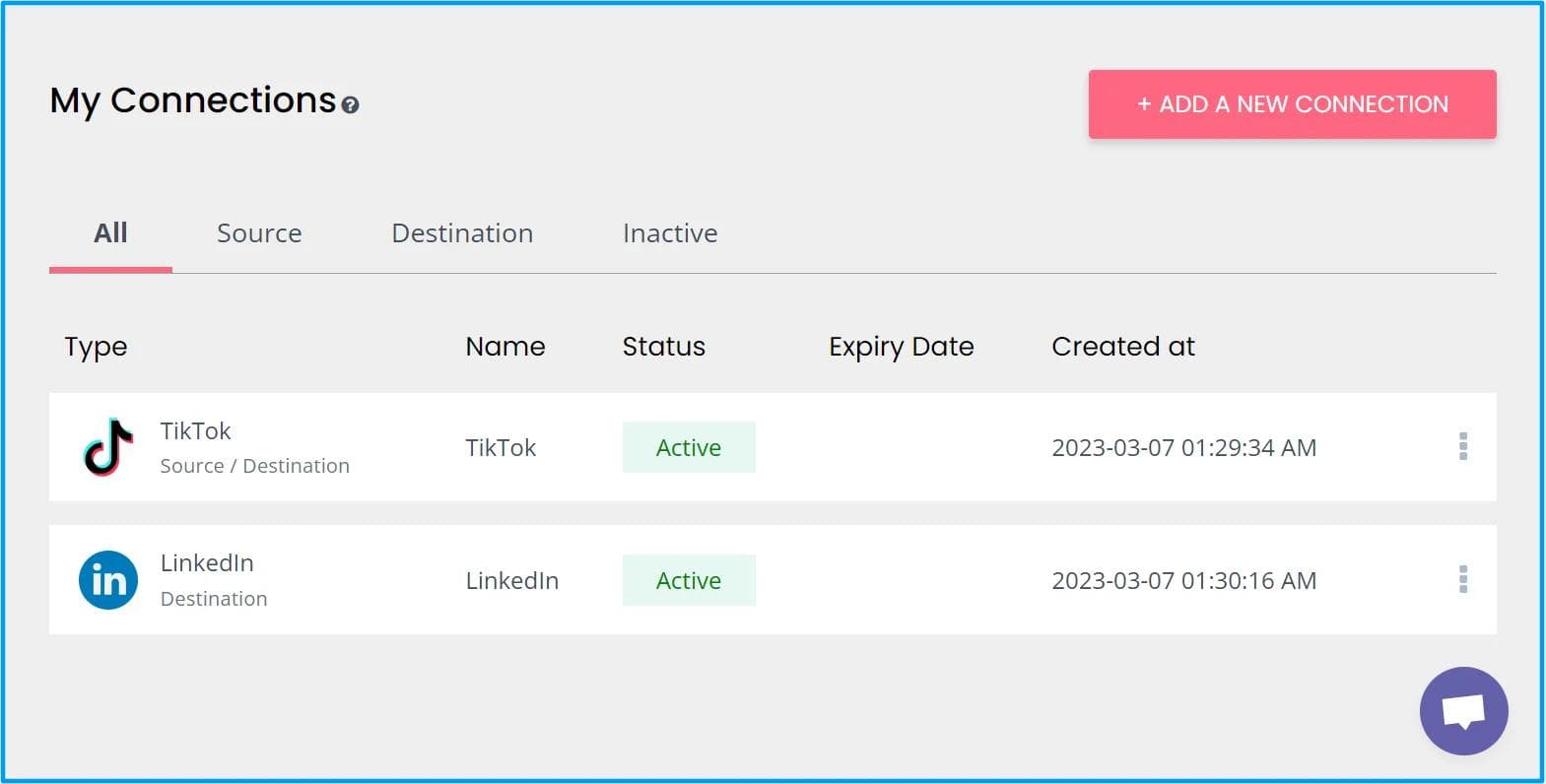 For example, you could have a video series you want to repurpose for different platforms, such as YouTube, Facebook, and LinkedIn. With Repurpose, you can create separate workflows for each forum, specifying the actions and rules for each one. You can automatically convert your video into an audio podcast for distribution on platforms like iTunes and Spotify or create blog posts for your website or Medium.
Once you establish your connection, sync, and repurpose your social media profiles, you can use them next time with a few clicks, as it's a one-time process.
Overall, Repurpose.io's multiple connections and workflow features offer a powerful and efficient way to automate your content distribution strategy and reach a wider audience across various platforms.
Feature#3: Templates
Repurpose.io's templates feature a game-changer for content creators who want to ensure their content looks its best across multiple platforms.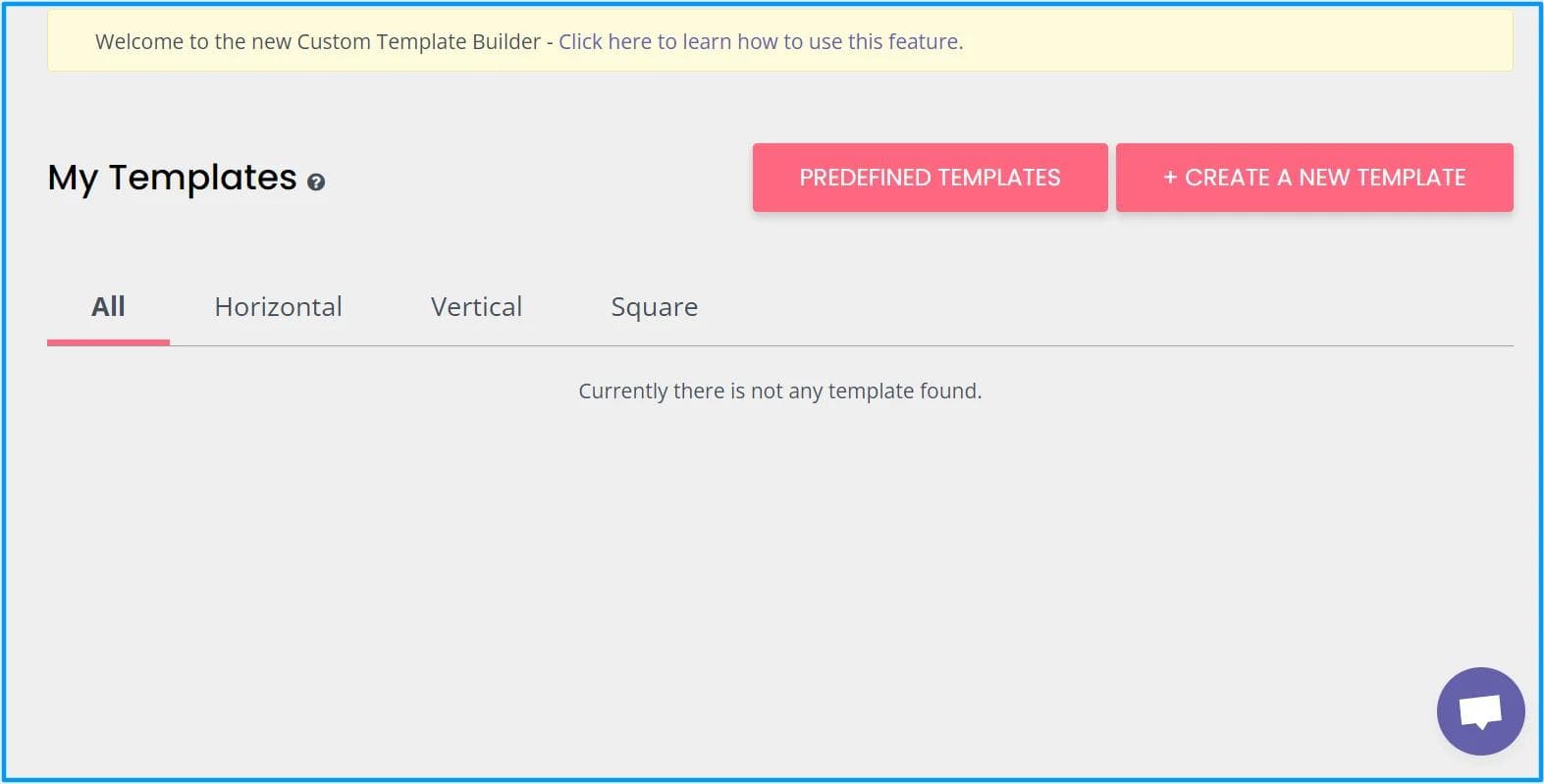 Suppose you've tried to upload the same video or image to different social media platforms. In that case, you may have noticed that the dimensions vary, resulting in a poor user experience for your audience.
It is how the templates section looks alike:
There are two options: one is predefined templates, and the second one is an option to create a new template.
When you attempt to create a new template, you can easily define the dimensions of your video or image for each platform, ensuring that it looks its best and is optimized for the specific platform.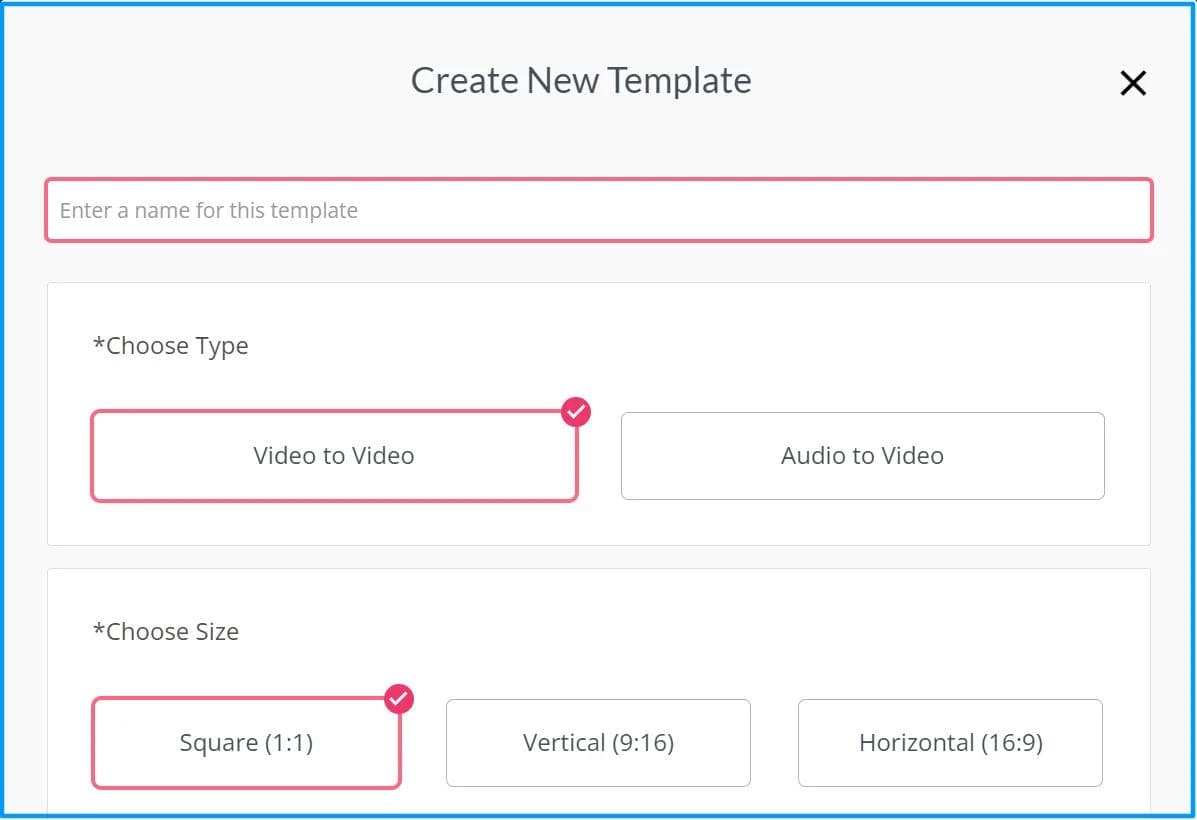 The templates also allow you to modify the appearance of your content, such as adding text overlays or logos, so that it looks exactly how you want it to on your audience's devices.
The second option is predefined templates. This contains some built-in and commonly used templates for various platforms; as you can see, they are in vertical and horizontal forms.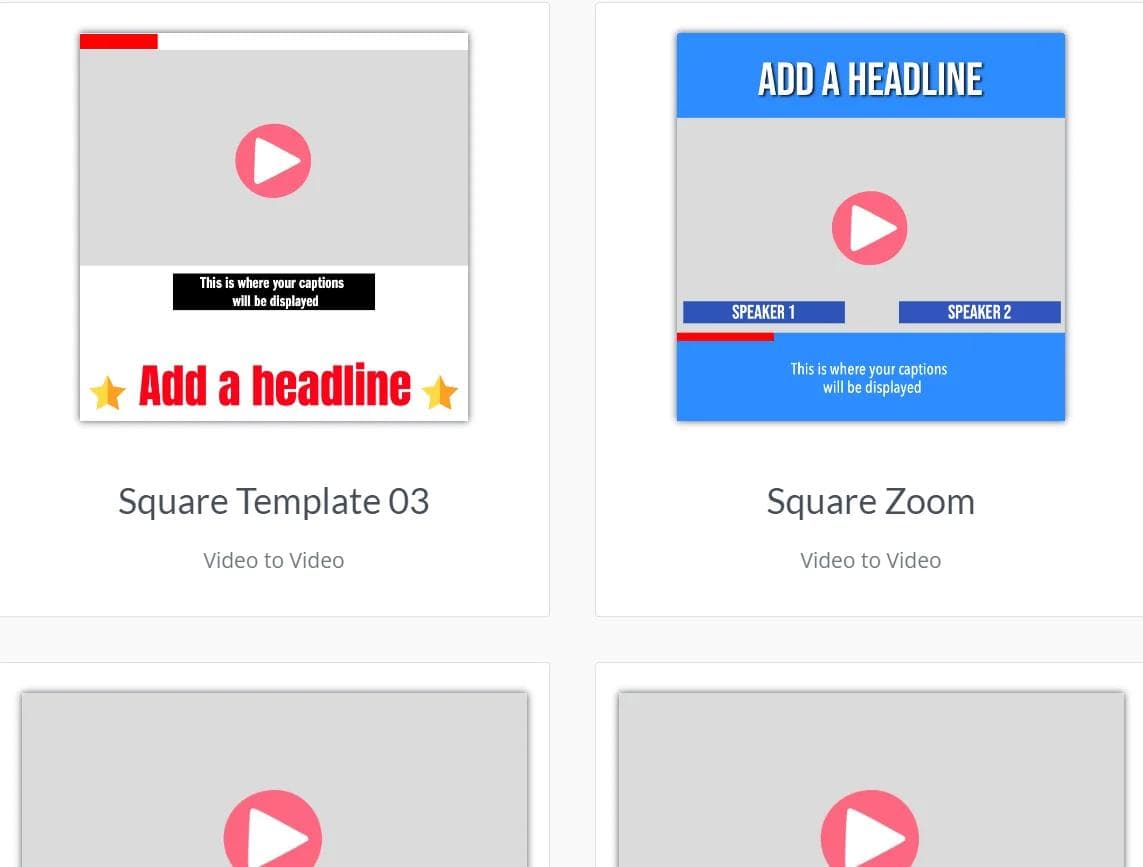 One of the most significant advantages of using templates is saving you time and effort. Instead of manually adjusting your content for each platform, you can simply create a template for each forum and let Repurpose handle the rest.
Feature#4: Affiliate Area
Did you know that Repurpose.io has an affiliate program that offers a generous commission to its affiliates?
As an affiliate, you can earn a recurring commission of 25% for every sale made through your unique referral link.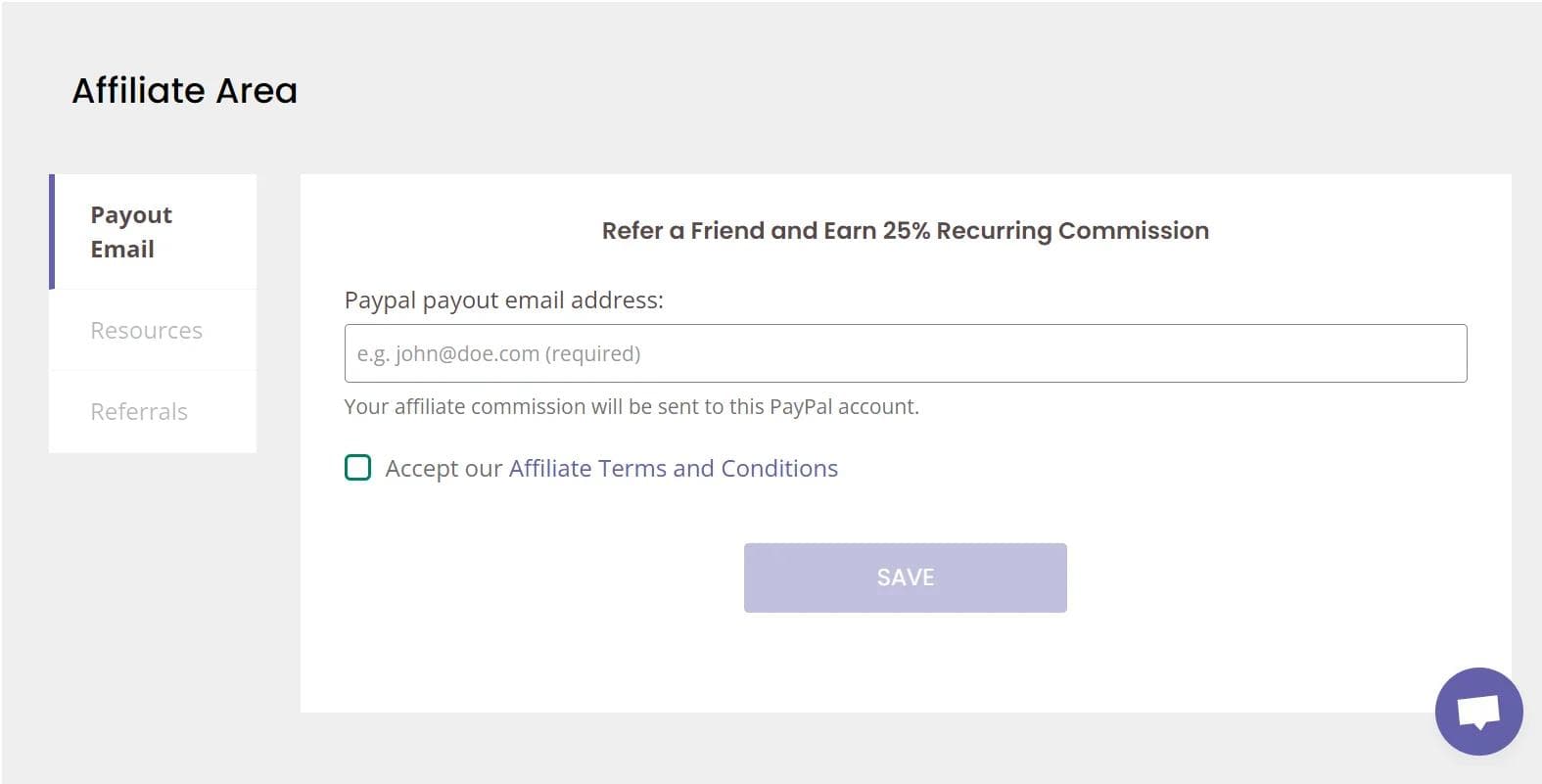 You must refer a friend, colleague, or follower to Repurpose.io using your affiliate link. Once they sign up and start using Repurpose.io, you'll earn a commission on every payment they make as long as they remain customers.
The best part is there's no limit to how much you can earn with Repurpose.io's affiliate program. The more people you refer, the more commission you can make.
Repurpose.io provides its affiliates with various promotional materials and resources to help them promote the platform and maximize their earnings.
If you're a fan of Repurpose.io and know others, who would benefit from it, why not join the affiliate program and start earning? It's a great way to share the platform's benefits with others while earning extra income for yourself.
4 Steps to Create a new workflow
Once you have defined a couple of connections, create your workflow.
Repurpose.io offers an easy-to-use interface for creating new workflows to automate your content repurposing process. Here are the four critical steps to creating a new workflow:
Name your workflow
The first step is to name your workflow. It will help you identify the workflow later and keep track of all your different workflows. You can choose any name that helps you remember the purpose of the workflow.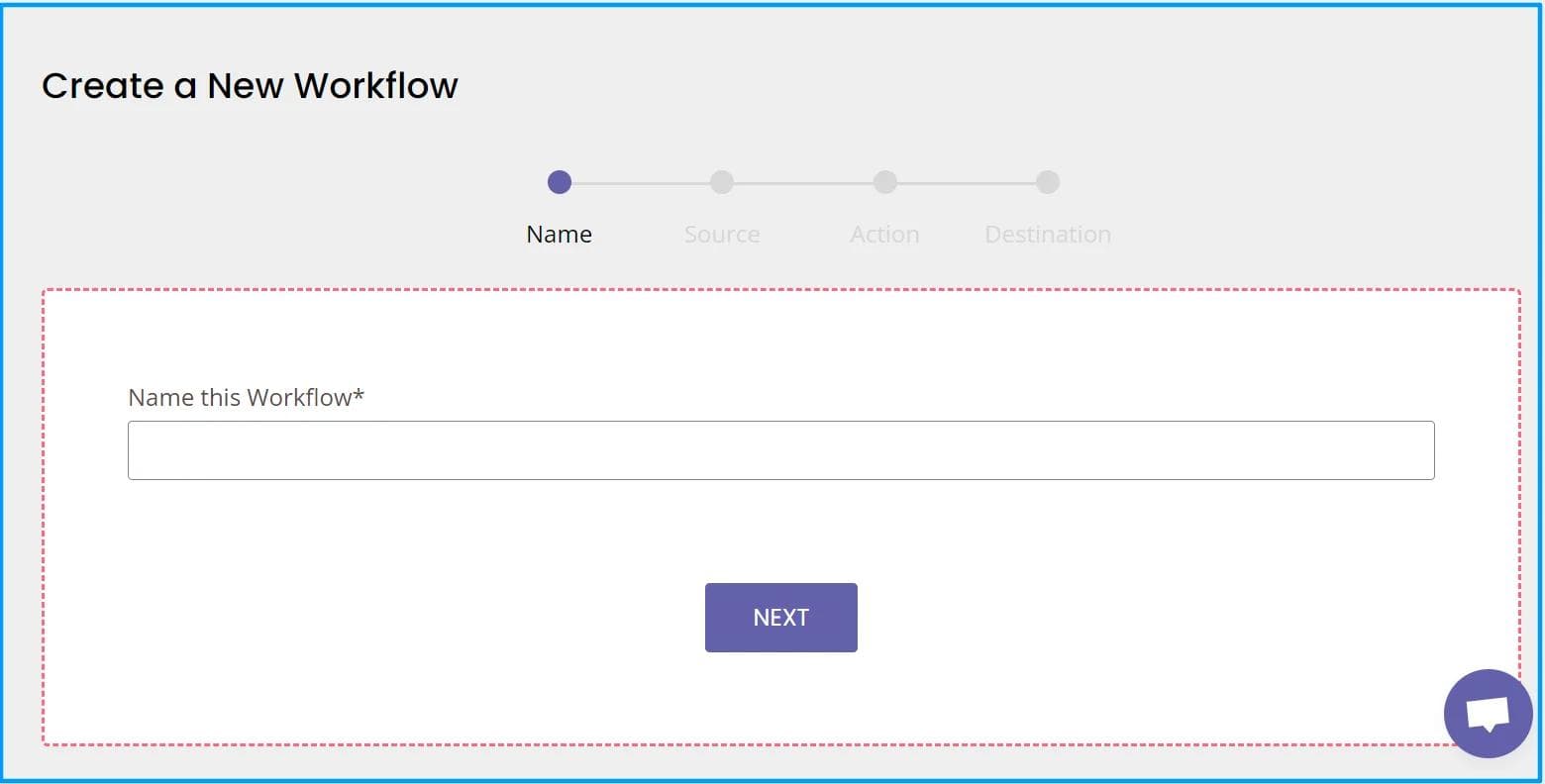 Select Source
Once you've named your workflow, it's time to select the source of your content. This could be a podcast, YouTube video, or blog post. Repurpose.io offers multiple connections so that you can select the source from multiple platforms.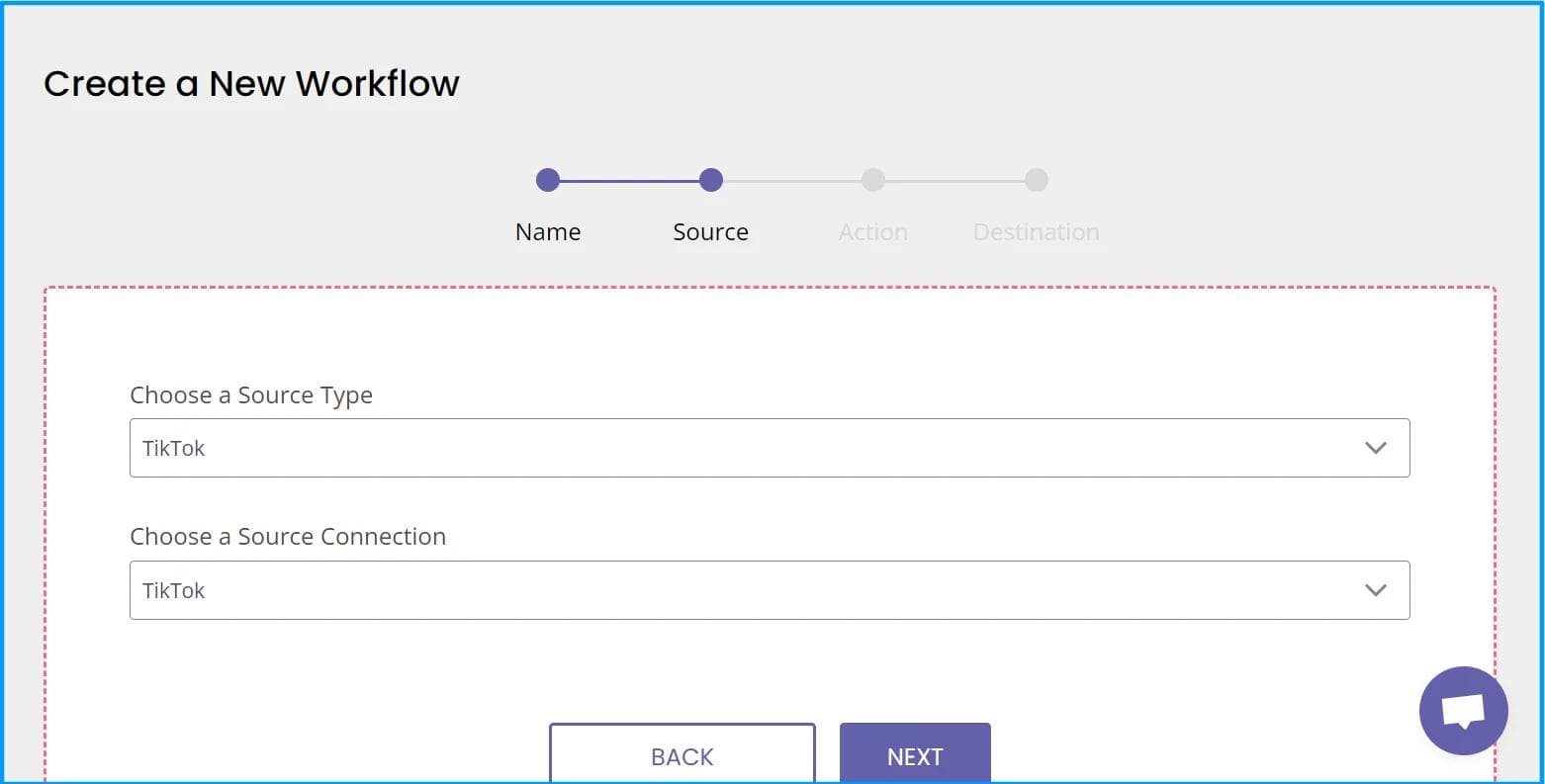 Select Action
After selecting the source, the next step is to choose the action you want to perform on the content. For example, you might want to convert a podcast into a video or turn a blog post into an audio file. Repurpose.io offers a range of actions, depending on the type of content and the platforms you want to repurpose it for.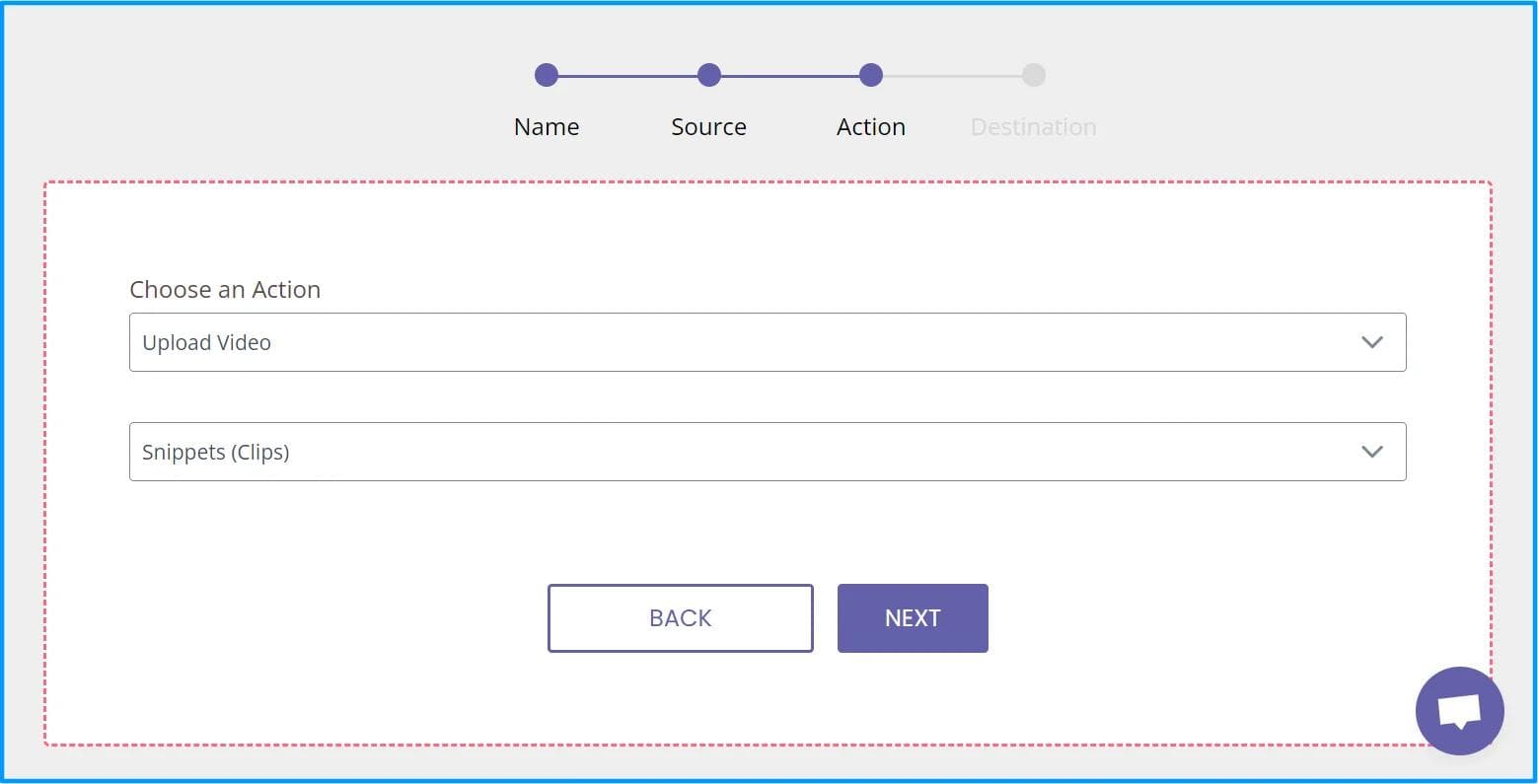 Select destination
Finally; you must select the destination for your repurposed content. This could be a social media platform, a podcast hosting site, or any other platform on that you want to share your content. Repurpose.io offers multiple connections to select the destination based on your specific needs.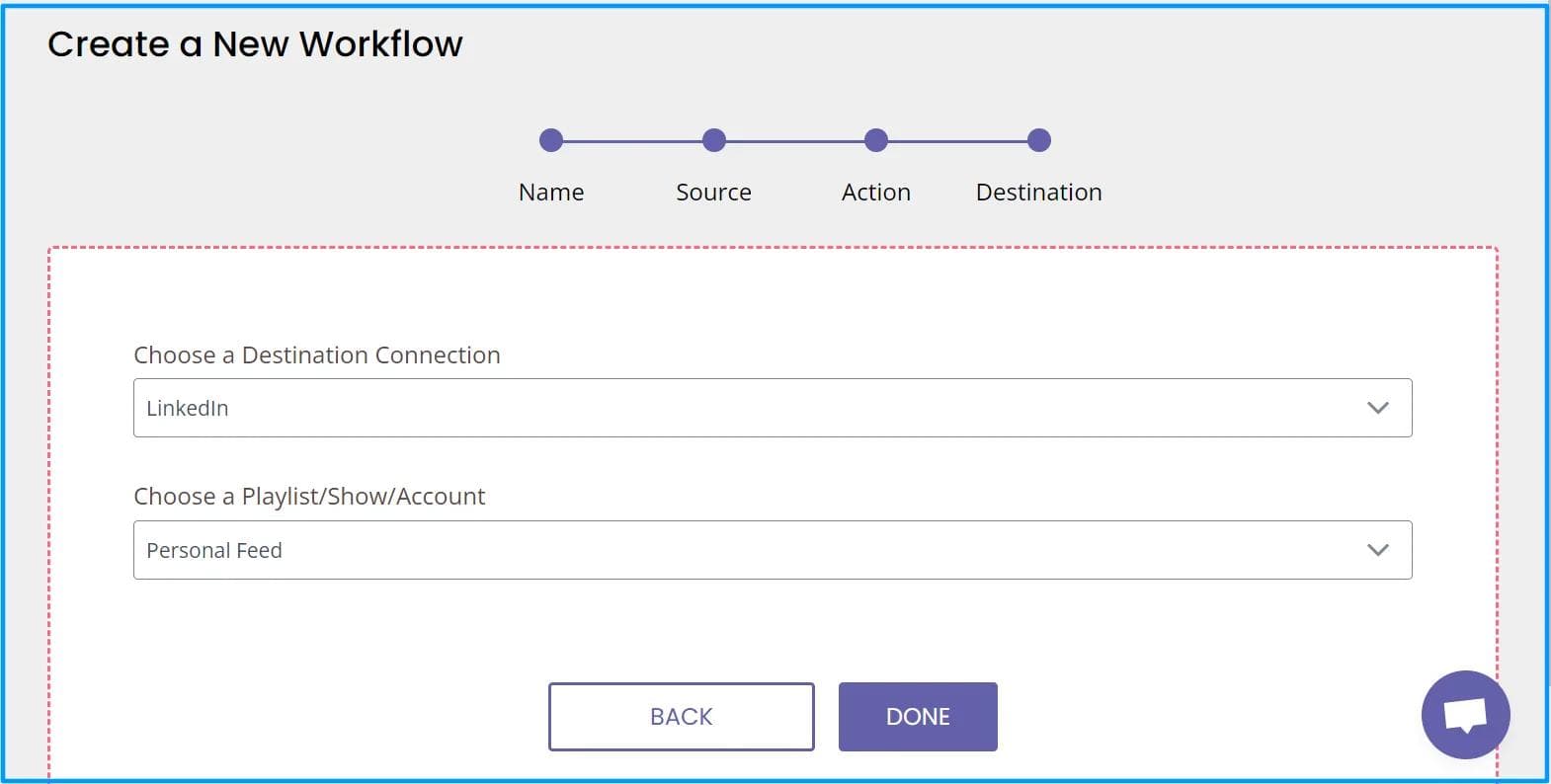 Once you've completed these four steps, you can save your workflow and start automating your content repurposing process. Repurpose.io makes it easy to create multiple workflows from a single content source, helping you save time and effort while ensuring your content reaches a broader audience.
That's what repurpose.io is all about!
Repurpose Pricing
The pricing is clear!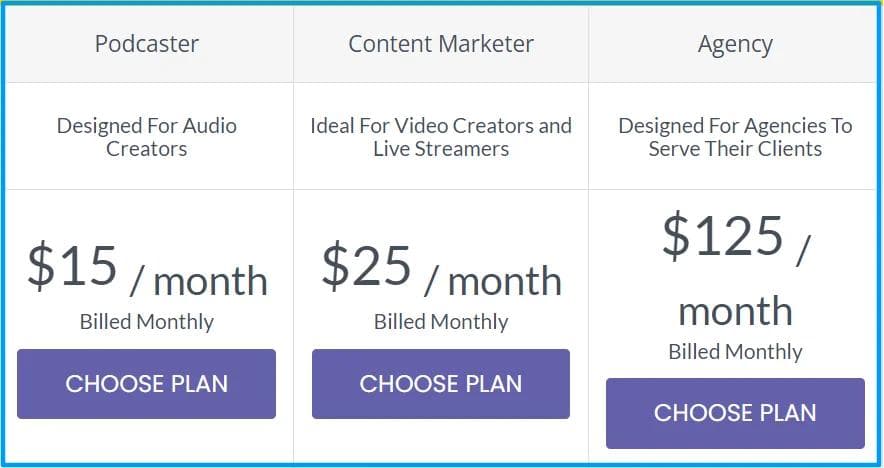 With Repurpose.io, you can choose from three different pricing plans that cater to different needs and budgets. The Podcaster Plan is ideal for individuals who want to repurpose their audio podcasts into videos and vice versa. The plan allows you to connect up to 8 platforms and provides a single connection for each platform.
The Content Marketer Plan is designed for businesses and marketers who want to create more content and reach a wider audience. With this plan, you can connect up to 13 platforms and have up to 5 connections for each platform. It enables you to convert videos and live streams into full video clips and insert headlines and captions to make your content more engaging.
The Agency Plan is perfect for larger businesses and agencies that require more advanced features and higher connection limits. With this plan, you can connect up to 13 platforms and have up to 20 connections for each platform. It offers the exact content type conversion and additional features as the Content Marketer Plan.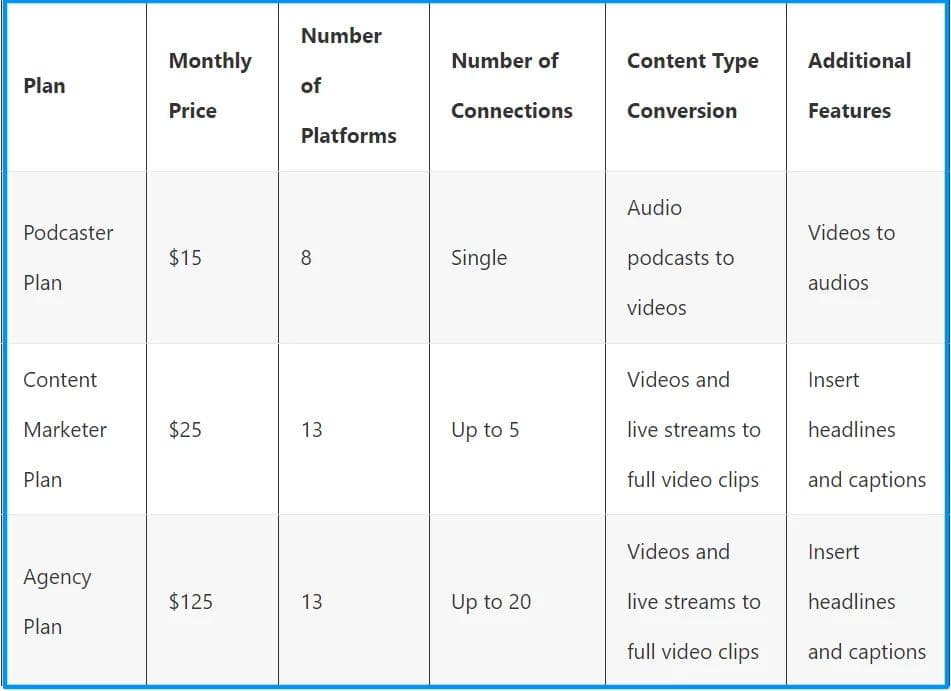 No matter which plans you choose, Repurpose.io makes it easy to repurpose your content and reach a wider audience across multiple platforms.
FAQs
What are social media platforms supported by Repurpose.io?
Repurpose.io supports various social media platforms, including YouTube, Facebook, Twitter, Instagram, LinkedIn, and more.
Can I customize my content before it gets posted on different platforms?
Yes, Repurpose.io allows you to customize your content before posting it on different platforms. You can use its editing tools to add captions, headlines, and other modifications.
Is Repurpose.io a one-time purchase or a subscription-based service?
Repurpose.io is a subscription-based service that requires a monthly payment. However, they offer a 14-day free trial, so you can test the platform before committing.
Does Repurpose.io have an affiliate program?
Yes, Repurpose.io offers an affiliate program that pays a 25% recurring commission for each referral. You can sign up for the program through their website.
Subscribe for
the latest updates