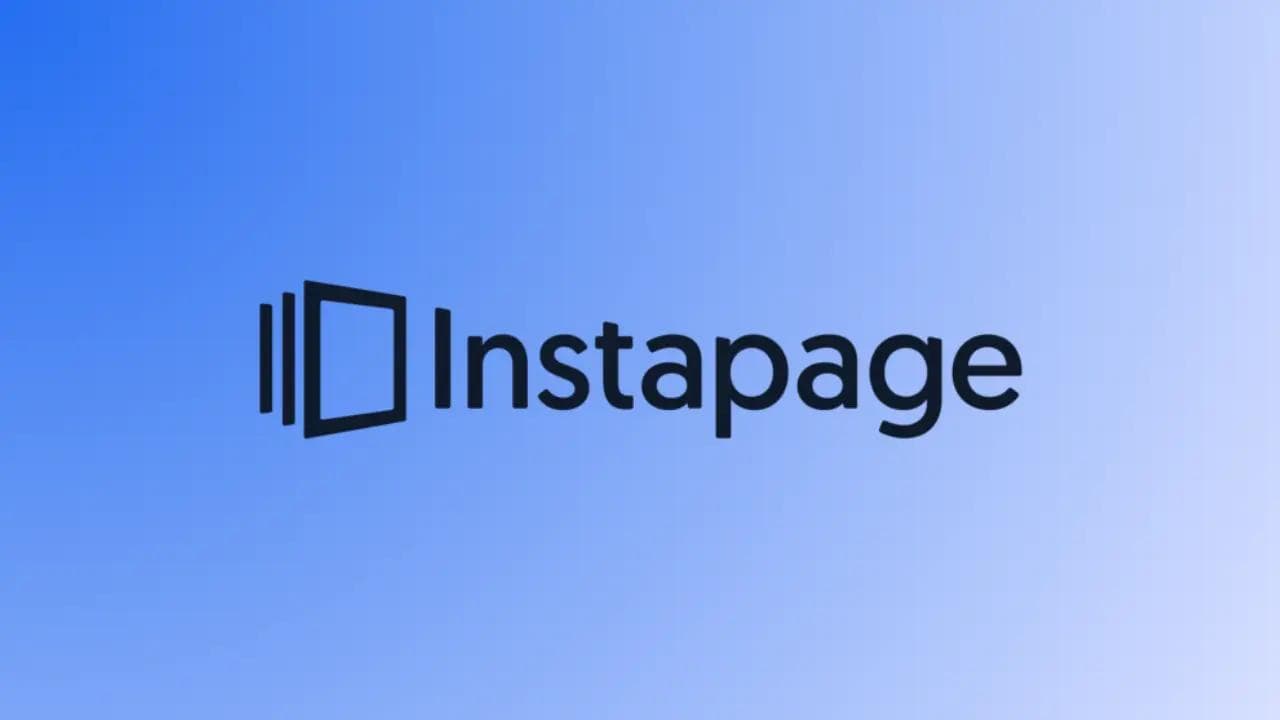 Instapage Review: A Fast & Efficient Landing Page Solution

Unbeatable Software
August 20, 2023 at 11:16 AM
So you're ready for my comprehensive and detailed review of Instapage 2023. If you've been on the hunt for the perfect landing page builder, you're in the right place. 😀
Like you, I've been using Instapage for a long time now. But for this review, I packed in an extra week's worth of examination to carefully rank it by the features that are essential for any top landing page builder. We're talking usability, quality of pages created, conversion optimization, and more!
In an era where efficiency and effectiveness are paramount, the need for a powerful landing page builder is more pressing than ever. That's where Instapage steps in, promising a fast and efficient solution for everyone—from SEOs, solopreneurs, and agencies to small business owners and large corporations.
Meanwhile, we all know that Instapage isn't the most budget-friendly option out there.🙃 But is it great value for money for the right kind of user? If you're an SEO expert, a solopreneur, part of an agency, a small business owner, or steering a large corporation, this review aims to answer the question: Will Instapage see you creating beautiful, high-converting landing pages in a snap?
Drawing from extensive experience and rigorous analysis, we'll dive deep into the heart of Instapage, exploring its ins and outs, so you can determine if it's the ideal fit for your unique needs.
Buckle up and get ready to find out everything you need to know in this Instapage review. Let's get in!
What's You Gonna Learn: Checklist 🥇
Friends, now that we've set the stage for what Instapage is all about, it's time to give you a little roadmap of what's coming up in this review. We've got an exciting journey ahead, and I want you to know exactly what to expect!
Usability and Interface: We'll take a hands-on look at how user-friendly Instapage is, whether you're a tech guru or just starting.
Features and Functionality: From drag-and-drop to analytics, we'll explore every nook and cranny of Instapage's offeringsPros and Cons: I'll lay out the clear strengths and weaknesses, so you can make an informed decision.
Pricing and Value: Money matters, and we'll break down whether Instapage's costs match its benefits.
Who It's Best For SEOs, small businesses, and big corporations? We'll discuss who can get the most out of Instapage.
Customer Support and Community: We'll even look at what kind of help and resources are available if you get stuck.
So grab a coffee, settle in, and let's dive into this robust examination of Instapage 2023. Whether you're considering it for your business or just curious about what it offers, I've got you covered. Let's jump in!
How to Use Instapage: A Comprehensive Guide & Usability
Before anything why not sign up?
Ease of use is a vital factor for me, and it's something I pay close attention to.
I've seen it far too often—a person gets drawn into a visually appealing piece of software that promises to do everything they need. Then, the reality hits. It turns out to be nearly impossible to navigate.
Sometimes, the complexity makes even the most basic functions hard to grasp, requiring a steep learning curve that eats up precious time. Other times, mastering the fundamentals might be quick, but progressing to the more advanced features becomes a Herculean task.
So, where does Instapage stand in this scenario?
Let's examine how Instapage manages to be both accessible for beginners and robust enough for seasoned professionals. Because, after all, the right tool should make your work easier, not more complicated.
Here's a step-by-step guide to help you master Instapage and create a landing page that resonates with your goals.
Creating a Page
Getting Started: Once logged in, head to the left sidebar and click on 'Landing Pages,' followed by 'Create Page.'
Choose Your Template: On the next page, a plethora of templates await. Filter by style and purpose to narrow down your choices, or design from scratch if you're feeling adventurous.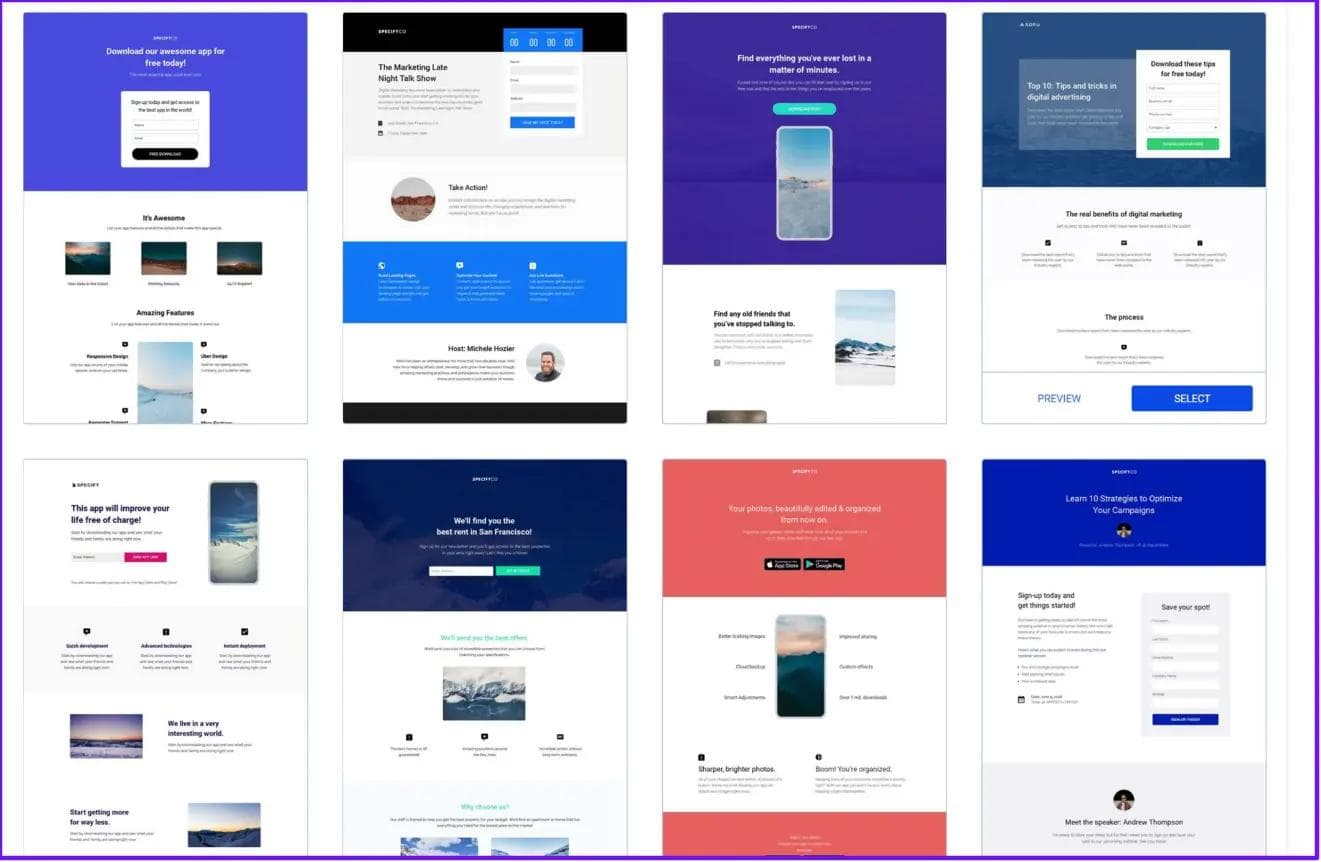 Preview and Select: Hover over templates for previews and click to choose the one that catches your eye. Don't forget to name your page before heading back to the 'Landing Pages' section.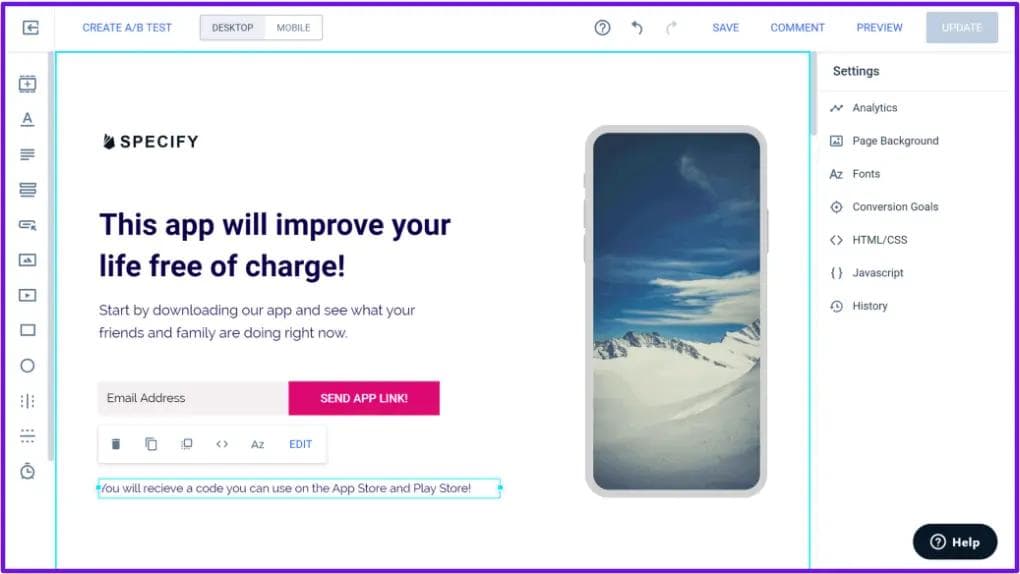 Customizing a Landing Page
Entering the Editor: Click on your new page and select 'Edit Design' at the top right.

Drag, Drop, and Edit: Instapage's WYSIWYG editor lets you click to edit elements. Add new ones like videos with a simple click and drag.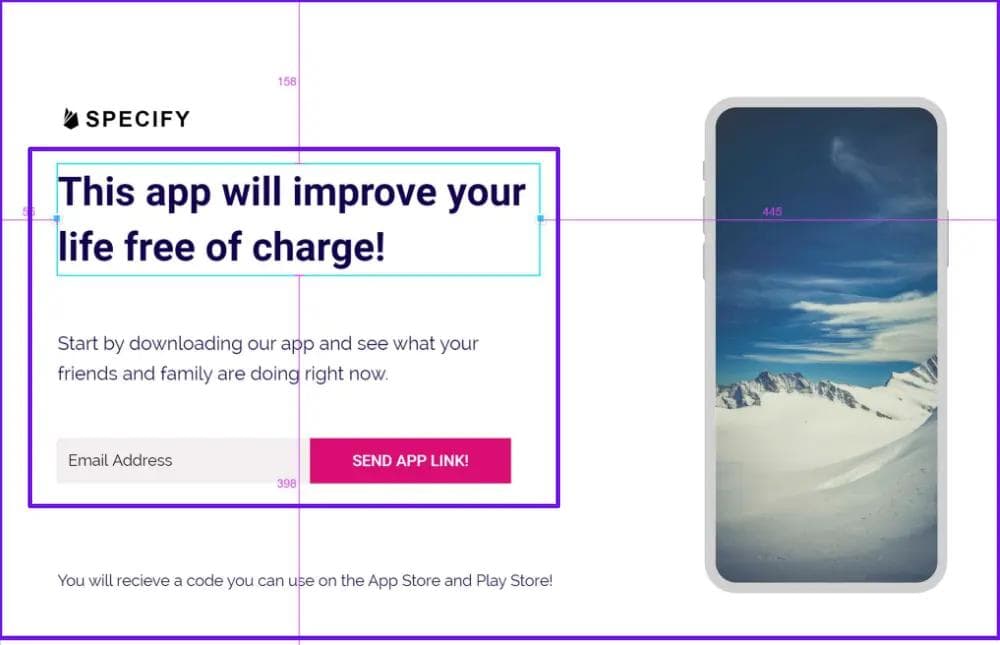 Playing with Blocks: Customize and rearrange blocks, duplicate or delete them, and insert pre-made ones through 'Instablocks.'
Advanced Customizations
Settings and HTML/CSS Editing: Dive into the right-hand 'Settings' section to tweak HTML/CSS, add JavaScript, or track changes.
Desktop and Mobile Views: Check how your page appears on different devices by toggling between desktop and mobile views.
Collaborative Comments
Comments and Sharing: If you need client approval, click the 'Comment' button, leave notes directly on the page, and share via link or email.
Refining Landing Page Features
Conversion Goals: Choose how Instapage will track conversions, such as form submissions, in the 'Conversion Goals' section.
Integrations and Analytics: Connect Instapage with third-party tools or codes to track performance.
Compliance and Tracking: Use the 'Scripts & GDPR' option to ensure GDPR compliance and include tracking scripts.
Search & Social Appearance: Edit metadata for search engines and social platforms to control how your page appears on Google, Facebook, Twitter, etc.
With Instapage, creating, customizing, and refining landing pages has never been more intuitive.
Instapage Features that everyone should know
1. Landing Pages
Instapage allows users to create stunning landing pages with ease. With a wide variety of customizable templates and a user-friendly drag-and-drop interface, users can build professional-quality landing pages that suit their needs.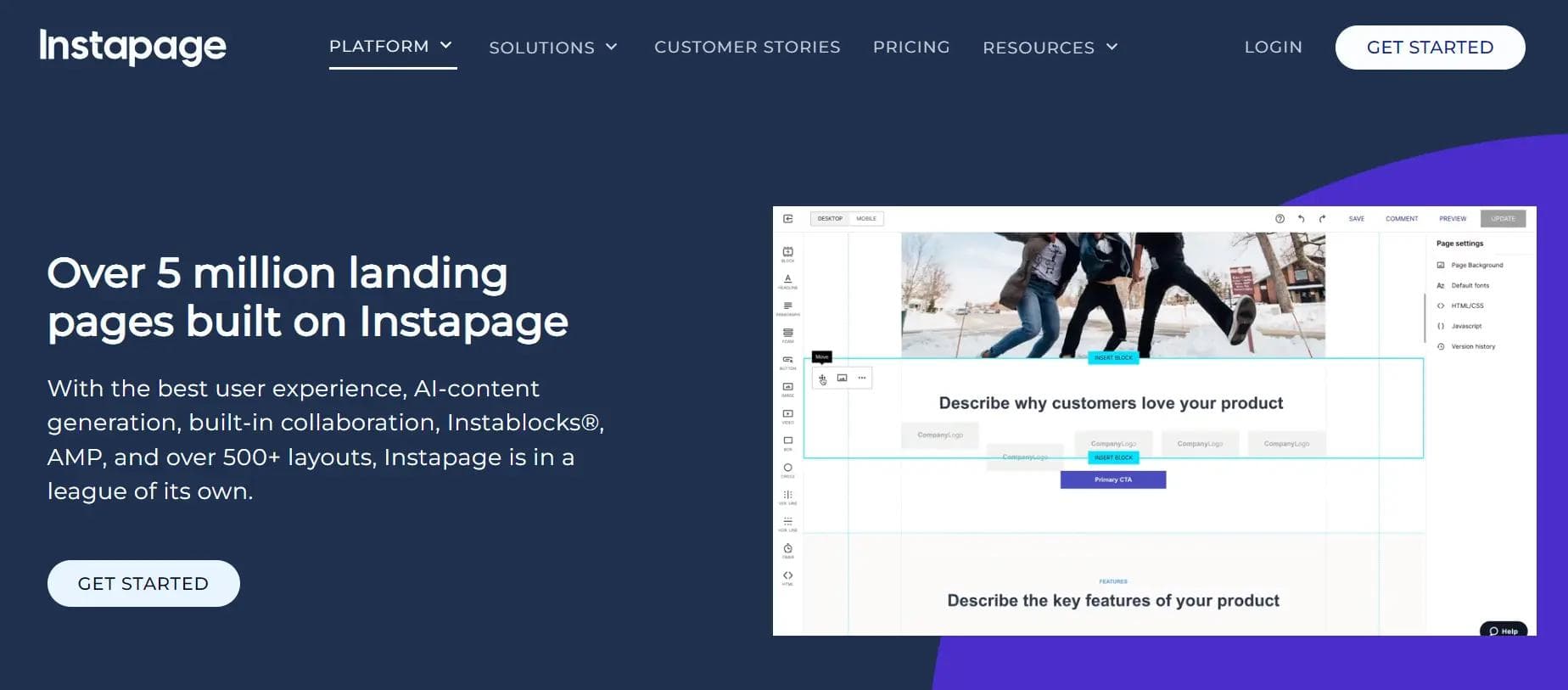 Design from scratch or use a pre-designed template, Instapage's landing page feature offers flexibility and creativity to meet different marketing objectives. You can also preview the pages to ensure they look just right across various devices.
2. Forms
Forms are crucial for lead capture, and Instapage makes the process simple. Users can design and integrate customizable forms into their landing pages.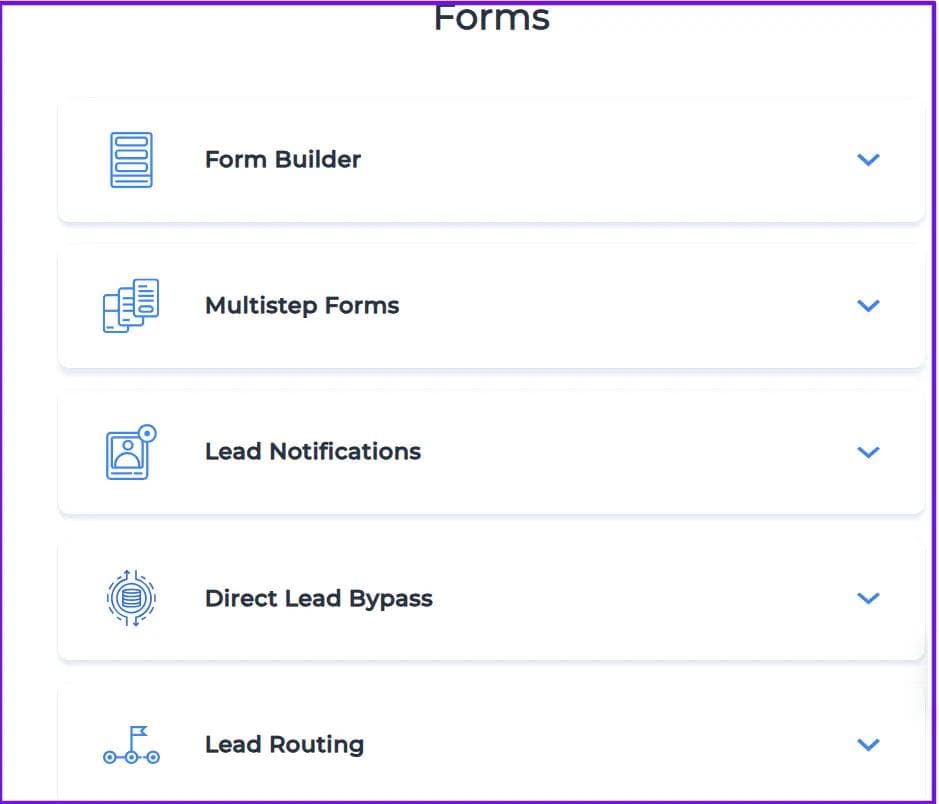 Options such as multi-step forms, drop-down selections, and various field types make it possible to create an engaging and user-friendly experience. Integration with popular CRM and email marketing tools ensures that collected data is easily accessible and actionable.
3. Optimization
Optimization is at the heart of Instapage's offering. With A/B testing capabilities, users can experiment with different landing page elements to find what works best for their audience.
Analytical tools provide insights into visitor behavior, conversion rates, and more. This data-driven approach ensures that landing pages are always performing at their best, leading to higher conversions and better ROI.
4. Personalization
Instapage offers advanced personalization features that allow users to tailor content based on the visitor's behavior, location, or other specific criteria. By creating targeted experiences for different segments of your audience, you can significantly increase engagement and conversion rates.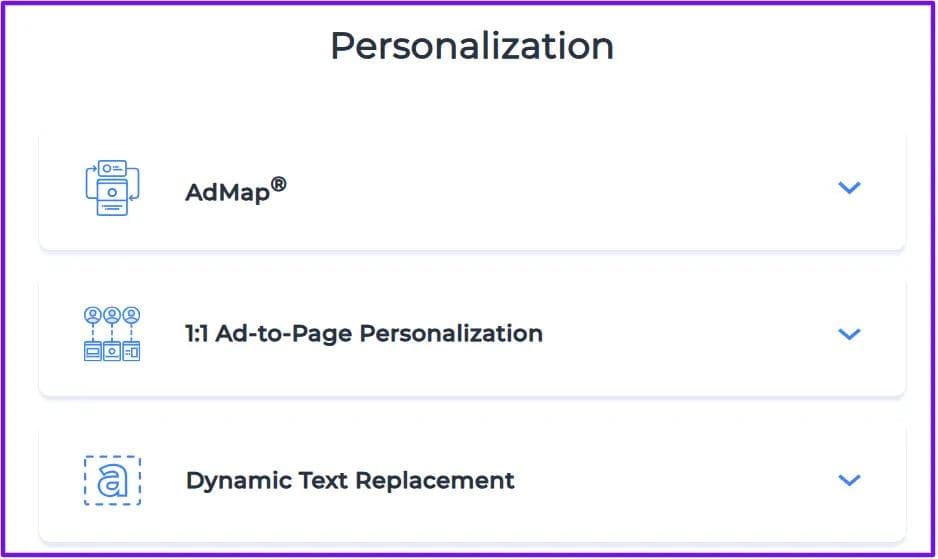 Personalization is no longer a luxury but a necessity in today's digital marketing landscape, and Instapage provides the tools to make it happen.
5. Integrations
One of the standout features of Instapage is its vast array of integrations. Whether you need to connect with CRM tools, email marketing platforms, analytics services, or other third-party applications, Instapage likely has an integration that fits your needs.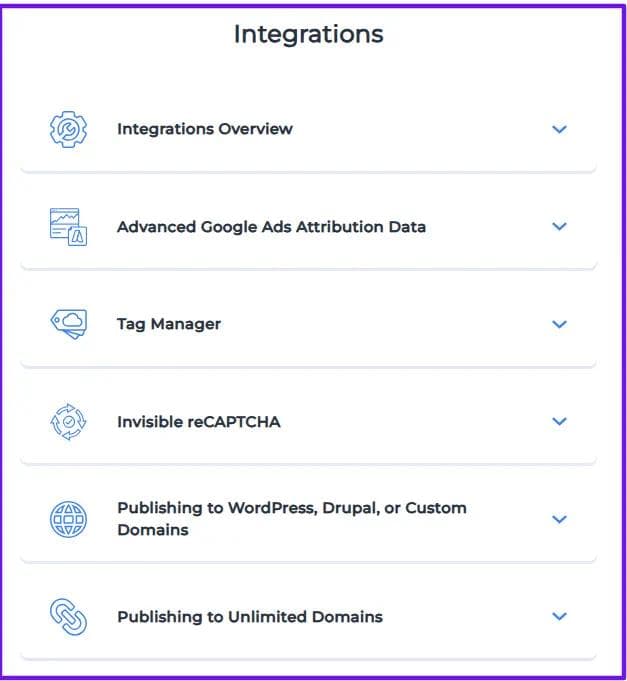 This seamless connectivity ensures that your landing pages work in harmony with your overall marketing ecosystem, providing a cohesive and efficient workflow.
6. Account Management
Instapage's account management features provide control and oversight across various aspects of your account. With options for user roles and permissions, team collaboration, and project organization, managing your landing pages becomes a breeze.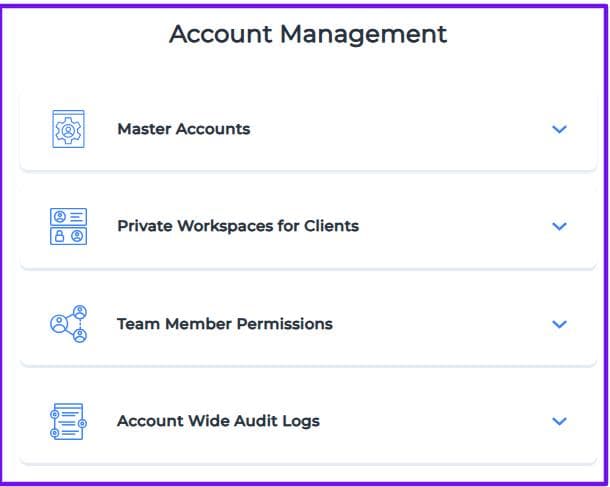 Whether you're a solo entrepreneur or part of a large marketing team, Instapage's account management tools are designed to keep everyone on the same page.
7. Performance & Security
Performance and security are paramount when it comes to online platforms. Instapage offers robust hosting with guaranteed uptime, ensuring that your landing pages are always accessible. Security features include encryption, GDPR compliance, and integration with secure payment gateways.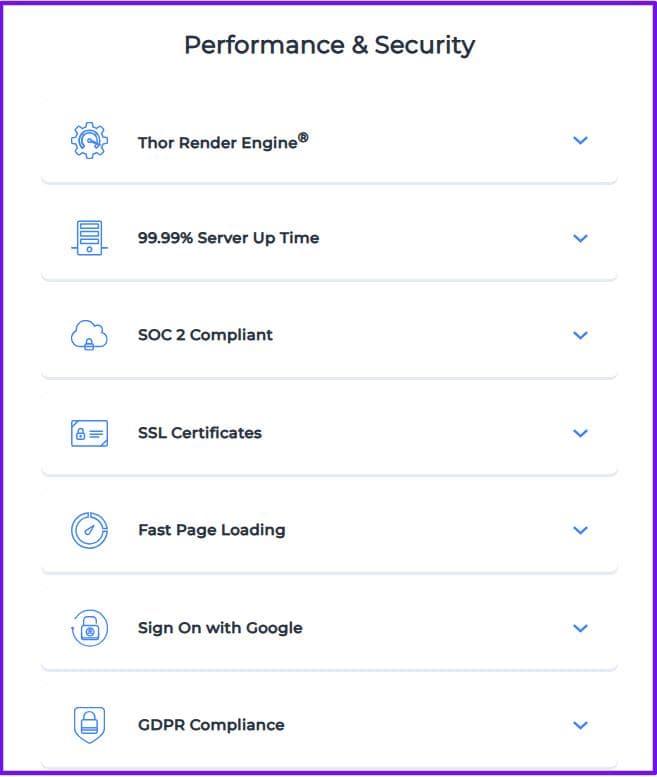 With Instapage, you can trust that your landing pages are fast, reliable, and secure, providing peace of mind for both you and your visitors.
To get all these exclusive features:
Instapage Pros and Cons
1. Simplified Construction of Dynamic Pages for Advertising Campaigns
Instapage stands out for its ability to make the construction of pages a breeze. Whether you're launching a single campaign or managing multiple advertising endeavors, Instapage's dynamic page creation tools make the process smooth and efficient.
This not only saves valuable time but also enables marketers to generate dynamic pages tailored to different advertising campaigns, resulting in a substantial productivity gain. It's no longer about struggling with coding or design; Instapage makes it easy to create engaging and responsive pages that resonate with your audience.
2. Enhanced Social Media Advertising Capabilities
For those who utilize social media platforms like Facebook and Twitter for advertising, Instapage proves to be a valuable asset. This app integrates seamlessly with social media advertising tools, allowing for streamlined creation and management of social media ads.
Whether you're running a personal blog or a business website, Instapage's compatibility with social media advertising platforms makes it an indispensable tool. This reviewer's personal experience with their partner using the app for their website demonstrates the convenience and cool factor of this functionality.
3. User-Friendly Landing Page Creation
Creating a landing page can often be a complicated task, but with Instapage, it's as simple as it gets. Even if you only have minimal experience with websites, using Instapage will feel intuitive.
The platform's user-friendly interface and tools make it easy to create a landing page without any hassle. Its drag-and-drop functionality, templates, and customization options ensure that you can design landing pages that align with your brand and goals without needing extensive technical skills.
4. Exceptional Design Templates and Support
"Yes, so awesome!" is how many users describe their experience with Instapage's design templates and support. The platform offers a wide array of professionally designed templates that make it simple to design a visually appealing landing page.
If you're a novice or an experienced designer, you'll find the process straightforward and enjoyable. And if you encounter any challenges along the way, Instapage's support team is there to assist you. Known for their responsiveness and expertise, they add an extra layer of assurance to your landing page creation experience.
5. Robust Integration with Popular Tools
Integration is key in today's interconnected digital landscape, and Instapage excels in this area. The platform offers robust integration with popular email marketing services, CRM systems, and analytics tools.
This seamless connectivity ensures that your landing pages work in harmony with other parts of your marketing ecosystem, enhancing efficiency and allowing for more targeted and personalized campaigns.
6. Mobile Responsiveness
In a world where mobile browsing is increasingly prevalent, Instapage's mobile responsiveness is a significant advantage. The platform ensures that your landing pages look and perform equally well on all devices, from desktops to smartphones.
The cross-device compatibility ensures a consistent user experience, which is crucial for maintaining engagement and conversion rates in a mobile-first world.
1. Price – High Quality but Not Cheap
While Instapage offers a robust set of features that make it a powerful landing page builder, it's essential to recognize that these features come at a price.
The platform is not the most budget-friendly option on the market, and some users might find the cost prohibitive, especially for smaller businesses or individual marketers working on a tight budget. The high price tag might limit its accessibility to a broader audience.
2. Lack of A/B Testing in the Starter Plan
A/B testing is a vital tool for optimizing landing pages, but unfortunately, Instapage doesn't include this feature in its starter plan. This omission may deter some users, particularly those who recognize the importance of A/B testing but are not ready to invest in a higher-tier plan.
The lack of A/B testing in the entry-level package might limit the platform's appeal to those who are just starting out or working with limited resources.
3. Limited Widget List
Although Instapage provides a range of widgets to enhance the functionality and interactivity of your landing pages, some users might find the widget list to be somewhat limited. The need for expanding the available widgets can be felt by those looking to create highly specialized or intricate pages that require unique features.
An expanded list of widgets would offer more creative possibilities and help cater to a wider array of user needs.
Instapage Pricing
Instapage offers a straightforward and transparent pricing system, presenting two distinct plans tailored to different business needs and objectives.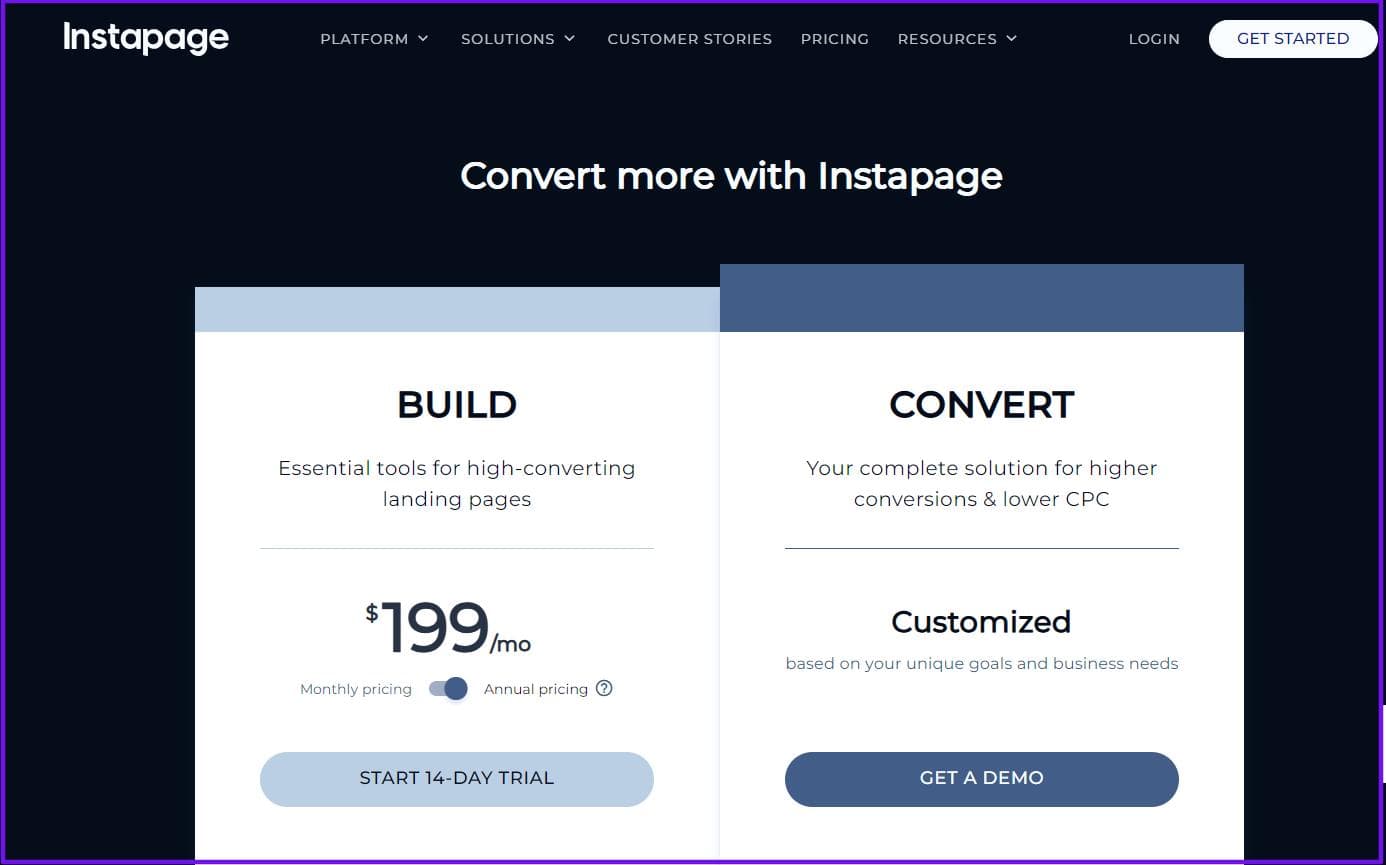 1. Business Plan ($199/month or $149/month if paid annually)
This plan is thoughtfully designed for small businesses and marketing teams looking to elevate their digital advertising efforts. The Business plan bundles all the essential features you'd expect, plus a few standout extras like:
AdMap® for mapping ad campaigns
Integrations with major marketing automation platforms such as Hubspot, Salesforce, and Marketo
Heatmaps to analyze visitor behavior
Postclick Score® to measure the effectiveness of ads directing traffic to specific landing pages
The Business plan could be a perfect fit for those focused on crafting high-quality landing pages for various advertising initiatives.
2. Enterprise Plan (Custom Pricing)
For businesses that demand more advanced features to increase conversions and Return On Advertising Spend (ROAS) while reducing Cost Per Click (CPC), the Enterprise plan offers a more customized solution. This plan adds a layer of sophistication beyond the Business plan, featuring:
1:1 Ad-to-Page Personalization for highly targeted landing pages
Personalized Customer Success Manager
Direct-Lead Bypass to streamline leads directly to your CRM or marketing tool, bypassing Instapage servers
Dedicated Launch Specialist
The cost for this plan is tailored to the specific requirements of your business, providing a more personalized approach.
Note to Prospective Users:
If you're a small-scale business owner with limited needs or budget constraints, you may find Instapage's pricing a bit steep.
However, it's essential to recognize that Instapage's commitment to quality and innovation is evident in its feature-rich offerings. They are targeting a market segment that seeks premium tools and functionalities, setting them apart from many other tools in the space.
Overall instapage's pricing structure caters to those who are serious about maximizing their online advertising efforts.
Instapage: A Perfect Fit for Your Business
Whether you're running an eCommerce store, focusing on retargeting strategies, or striving to drive lead generation, Instapage offers a range of features and benefits that can align seamlessly with your business objectives. Here's why Instapage might be the ideal solution for you:
1. eCommerce Integration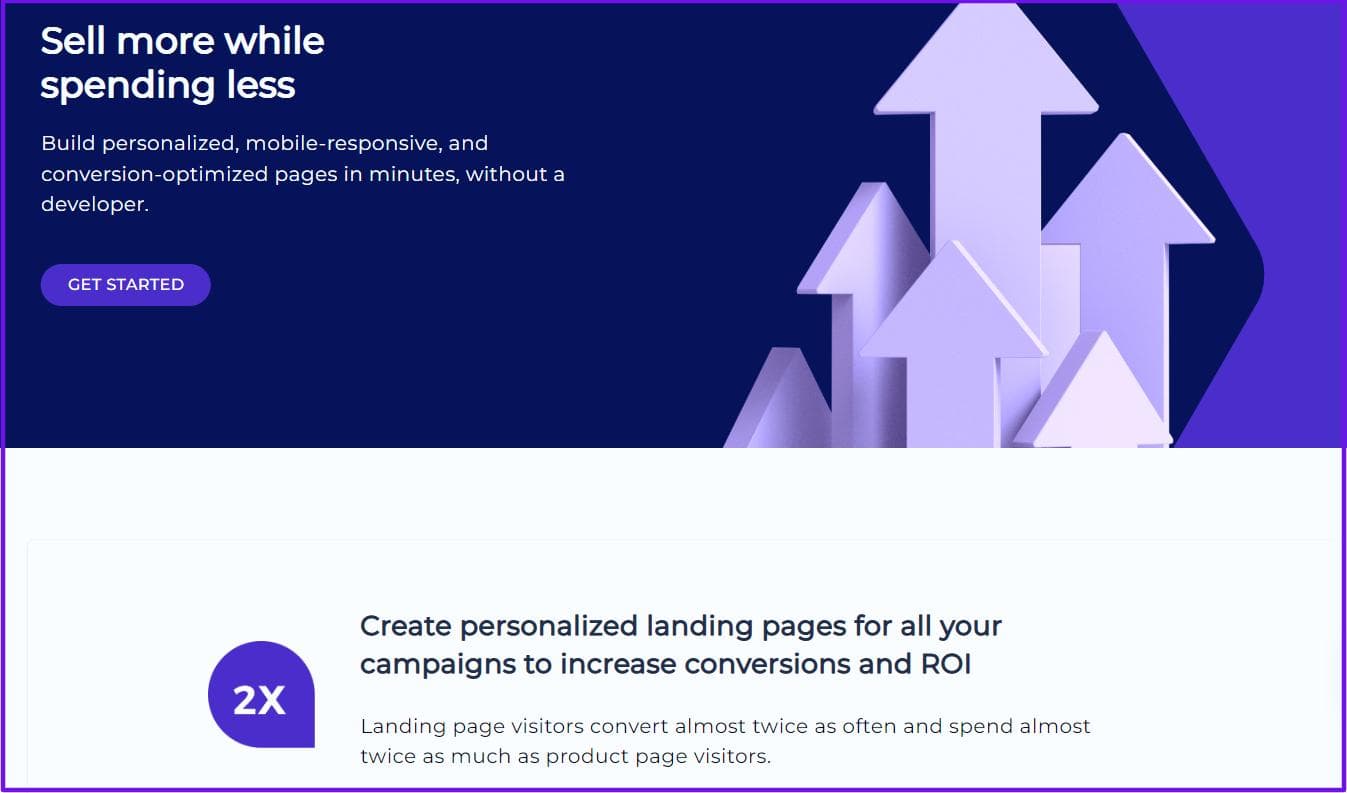 Dynamic Customization: Tailor your landing pages to match your target audience, displaying the right products and offers at the right time.
Highly Convertible Designs: With a variety of professionally designed templates, create landing pages that convert visitors into buyers.
Analytics and Insights: Understand customer behavior with heatmaps and analytics, enabling data-driven decisions for increased sales.
2. Retargeting Mastery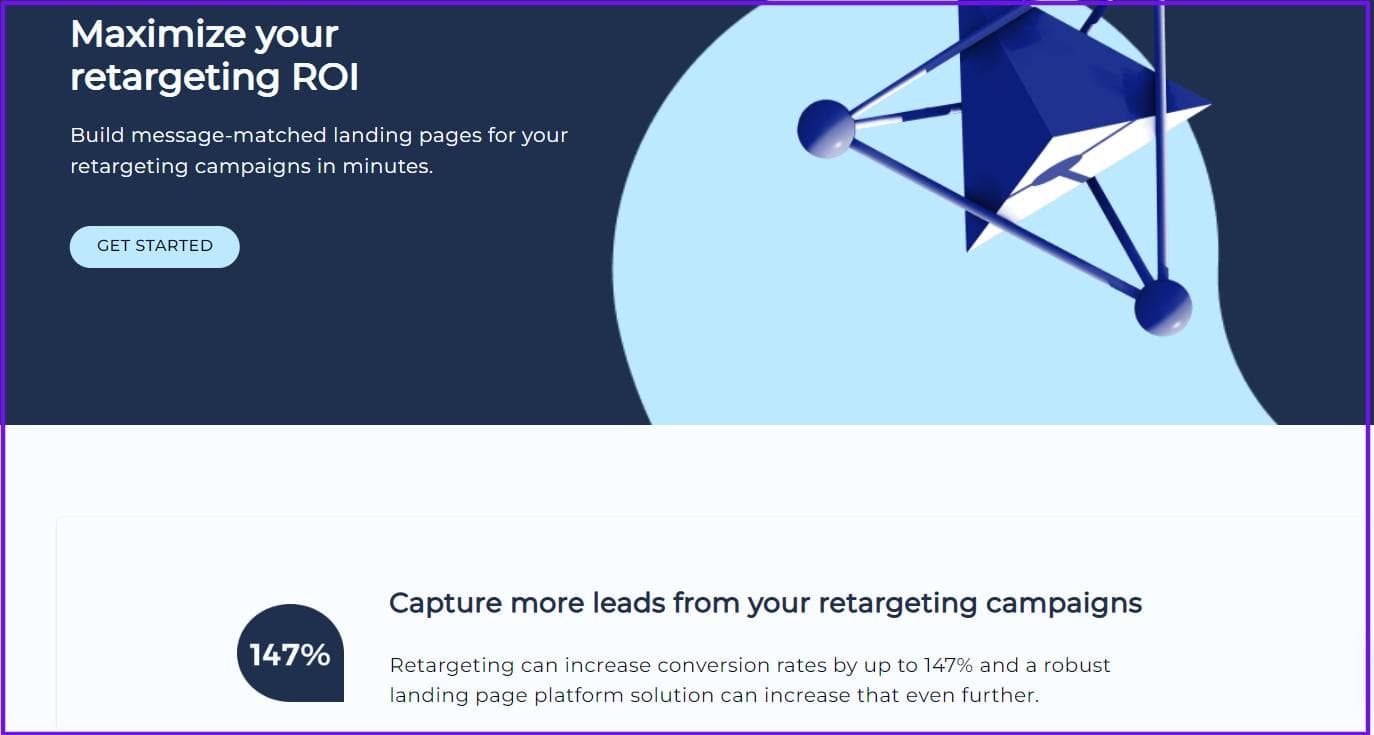 Personalized Targeting: Utilize Instapage's Ad-to-Page Personalization feature to create relevant landing pages for different audience segments, maximizing the efficiency of your retargeting campaigns.
Multi-platform Integration: Connect seamlessly with popular advertising platforms like Facebook and Twitter, making your retargeting efforts more cohesive and effective.
3. Lead Generation Powerhouse
Optimized Forms and Calls to Action: Craft forms and CTAs that compel visitors to take action, generating quality leads.
Marketing Automation Integration: Transfer leads directly to your preferred CRM or marketing automation tool, ensuring a smooth transition from lead capture to nurturing.
A/B Testing: Experiment with different elements to find what works best for your audience, continually optimizing your lead generation strategies.
How Efficient is Instapage's Customer Service?
Based on my experience, Instapage's customer service has been quite commendable.
For starters, they offer a Help Center filled with FAQs that serve as the first point of reference for any queries or challenges.
If this doesn't resolve your issue, you can proceed to submit a ticket to their support team, which operates Monday to Friday. In my personal experience, I had to submit a couple of support tickets, and I was pleased with the prompt and helpful responses I received on the very same day.
Closing Your Account: Is It a Challenge?
Now, you may be wondering about the process of closing an account with Instapage - is it a difficult task?
Interestingly, I scoured online forums to uncover any recurrent problems that people may have faced with Instapage, particularly concerning account closure. Indeed, I found some concerns that Instapage doesn't make it easy to shut down accounts.
To put this to the test, three individuals who assisted me in evaluating Instapage went through the process of closing their accounts to see if they would encounter any obstacles.
The result? All three managed to close their accounts without any difficulties or delays. They experienced a completely hassle-free closure.
Wrapping Up: Take the Leap
If you're serious about taking your landing pages and advertising campaigns to the next level, Instapage warrants serious consideration. The ease of use, combined with the advanced features and responsive customer service, makes it a compelling option.
Why not take a step towards greater success?
Let;s unlock a world of possibilities for your digital marketing efforts. Your business deserves the best, and Instapage might just be the perfect fit for you.
Subscribe for
the latest updates