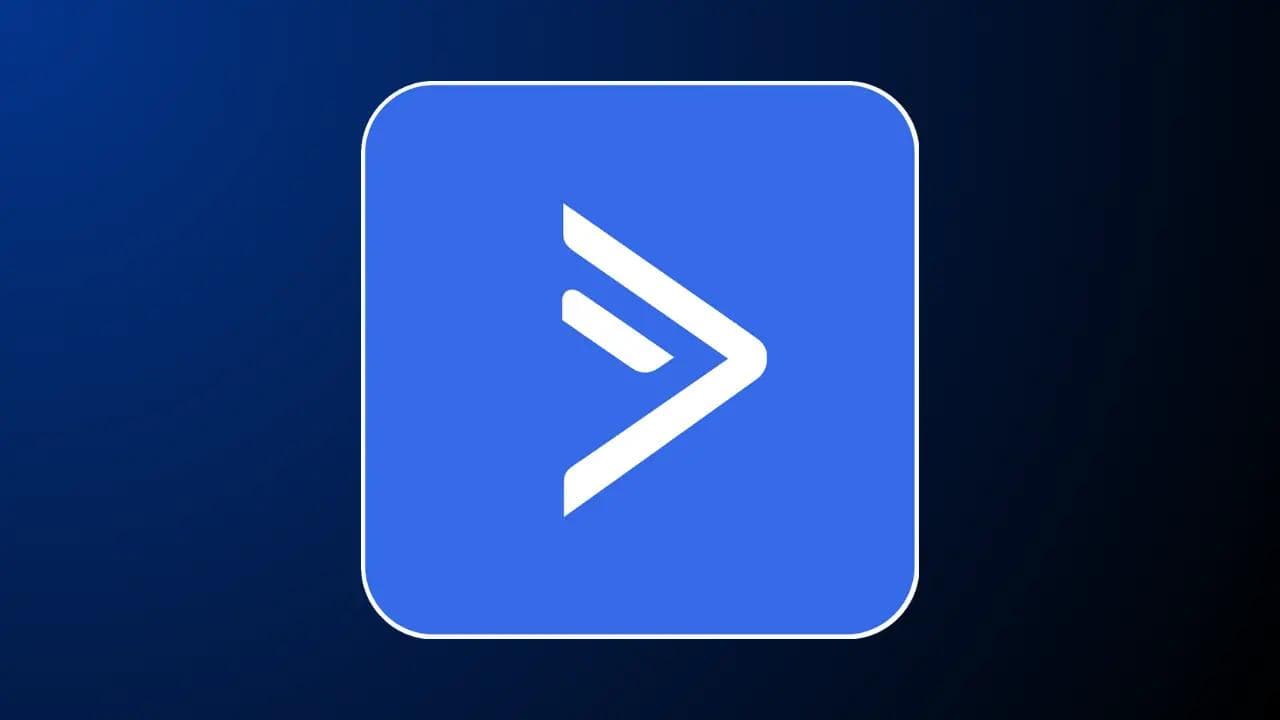 ActiveCampaign Pros and Cons, Features and Pricing [Ultimate Review 2023]

Unbeatable Software
May 14, 2023 at 5:44 PM
In this review, you will get answers to some important questions about the ActiveCampaign platform. You will also understand the pricing structure, activecampaign pros and cons and see some of the major features.
At the end of this review, you'll know exactly if ActiveCampaign is the right choice for your business.
I have tried my best to give you an overview of ActiveCampaign so that you can get a feel for the software and can eventually decide if you want to go ahead and use ActiveCampaign for your email marketing.
So Let's get started and take a closer look at ActiveCampaign
Pros
14 days Free Trial
+125 professional email templates
+850 integrations
A/B testing
Newsletters
Marketing Automation
Customer Support with over a dozen languages
Cons
Steeper Learning Curve
Charge For Client Preview
No Free Plan
What is ActiveCampaign?
ActiveCampaign is a marketing automation platform (more email marketing automation platform). But you can do much more than just email through the platform. This means you can also send SMS messages, and there are a bunch of integrations with third-party apps.
Not forgetting you can use webhooks and Zapier Integrations and a bunch of native integrations to connect to and send and receive data from many different sources, and this is gonna create an opportunity for you too, as they say, automate the entire customer experience for your business.
ActiveCampaign has been around for a while. They were first founded in 2003, but they didn't really start taking off until like 2015, 2016 and that's when everything started shifting in the entire industry towards marketing automation.
It is because prior to that, people had been using email marketing as sort of a one-to-many messaging channel where you could send out these email blasts using something like MailChimp or AWeber.
But then, around 2015, 2016 people really started catching onto this idea of let's segment our lists, let's use automated sequences, let's personalize our messages depending on who's opening, who's not opening, who someone is, what they are interested in and a whole bunch of different factors to create a more personalized customer experience, and that's what really led to the growth of ActiveCampaign, and now they have over 150,000 customers.
Why ActiveCampaign?
#1 Deliverability Rate
One reason many people choose ActiveCampaign over other email marketing providers is their very good deliverability rate.
This means that the likelihood of your emails actually ending up in the primary inbox of your email subscribers is a lot higher than with other email marketing providers.
Deliverability is really something you should care about when you do email marketing. Because everything is pretty much (all your efforts) going to be worthless if your email subscribers don't see your emails. Mainly because they end up in the promotions folder, or in the spam folder, or they don't arrive at all.
#2 Powerful email automation
And another reason why many people choose ActiveCampaign over other providers is the fact that they have very powerful email automation. So you can build email sequences and customize the email journey people go through based on how they interact with their email content.
So, for example, you can send people down different ways based on if they have opened your emails, if they have clicked any link in your emails, or if they have visited certain pages on your website.
They also give you some pre-made sequences for different scenarios in different industries.
The automation possibilities within ActiveCampaign are really endless. So it's hard to find something you cannot automate with their automation feature. So if you're focusing on heavily on email marketing by giving your customers the most customized email journey possible, then ActiveCampaign is really a good option for you.
#3 Segment your subscribers
You can also segment your subscribers by giving them different tags based on how they interacted with your content so that you can send interest-based emails and don't bother people that are not really interested in a certain topic that you're sending via email.
That way, you can also increase your open rates and your delivery rates, and it's overall a better experience for your subscribers.
So you see, ActiveCampaign has an insane amount of possibilities, but it comes a bit at the expense of how easy it is to learn and use this provider.
Because you have so many possibilities at every step of building your email marketing. You have to go through many options when you're actually building something, which takes a bit more time actually to get something going.
ActiveCampaign: Email Marketing Campaign Features
Now, when it comes to the actual creation of your email marketing campaigns, ActiveCampaign works pretty much similarly to most other email marketing providers.
Active Campaign provides unlimited emails with any plan you choose and supports a minimum of 3 team members. Essentials like newsletters and email receipts are managed unexceptionally.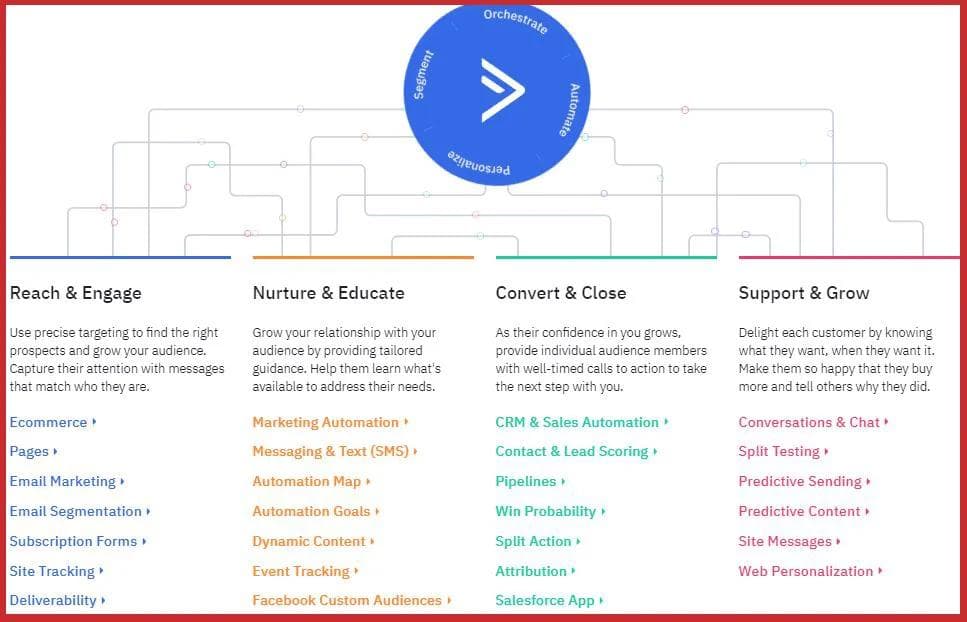 +125 email templates
You can either choose from a template that they already give you and then adjust that to your own message that you wanna send out.
Or it can build one from scratch using its drag-and-drop email editor. So you can just drag in different blocks and then adjust them however you want to.
I do like the personalization options they give you here. And also that you can save different blocks as a template for the next emails that you'll be creating.
Active Campaign provides +125 beautiful design templates with +70 responsive premade, email templates, each one serving a specific purpose.
Most of the templates and designs are for email automation such as Re Engage with an Old Customer or Product Back in Stock. Others were ideal for newsletters, like Weekly Newsletter.
Simple Split Testing
What I also find very useful within ActiveCampaign is the possibility to split test (A/B testing) different emails against each other to find the best title, the best content, or even the best information that works the best with your audience to improve open rates, click through rates, or even conversion rates, if you're actually selling something. 
Auto Spam Test
Subject Lines are critical to writing, meaning if your subject line has been detected as SPAM your mail will land in the Spam/Junk folder. The good thing is Active Campaign has an automated spam-check that tests subject lines during the setup process.
Its smart AI scores your subject line as well, making it clear if emails will land in the inbox or not OR how you can increase your good chances by creating a better subject line.
Deliverability
No business can connect with its customers if its emails are landing in the SPAM folder. The deliverability rate must be high for any business or marketer.
In my deliverability tests Active Campaign tends to score very highly, landing emails in the main inbox of the most popular providers like Gmail, Yahoo, Outlook, and AOL.
+850 Marketing Integrations
To work efficiently you need more than just an email platform. The good thing is Active Campaign comes with +850 marketing integrations which allow you to link to the other tools which one business needs.
The famous integration which comes with it is Zapier which allows you to link to countless other applications. Active Campaign API can also be used to streamline app integrations. Some of the most helpful options I came across are
Active Campaign Social Media Integrations: Facebook and Twitter
Active Campaign e-commerce integrations: Big Commerce, Shopify, Square, and Woo Commerce
Active Campaign lead generation integrations: Deadline Funnels, Lead Pages, and Many Chat
Active Campaign CRM integrations: Salesforce and Zoho
Form Builder
Active Campaign comes with an easy famous builder, which really helps to attract more subscribers to your lost. You can customize any form within minutes according to your business/marketing need.
So let's move on to the different ways ActiveCampaign gives us to acquire new email subscribers. Also, you can use Canva to create marketing material for ActiveCampaign email marketing flows 😀
How to acquire new email subscribers using ActiveCampaign?
So if you have a website, what you can do is just create a simple registration form and then put that form on your website.
And that's how your visitors can sign up for your email list. And once somebody enters their details there, they will automatically be imported into your email list in ActiveCampaign.
Now, the second option, which is something they have just recently introduced to ActiveCampaign, is the option to build a landing page using their page builder.
So what you can do is just choose a template that they already give you and then adjust the content a little bit to your own business.
Or you can start from scratch and just drag in different parts from the section menu and then build up your landing page. You can also add your own domain to that landing page and then drive traffic to it to grow your email list.
ActiveCampaign Analytics and Reporting
So you have a good basis in order to optimize your email marketing from the analytics that they give you.
Get Data that you need
The active Campaign analytics dashboard provides all the basic data that anyone needs. It really helped visualize the data with few clicks for campaigns you select.
Does Active Campaign offer in-depth analytics?
Guess what the answer is yes, the active campaign offers in-depth analytics. For example, you can see the number of clicks for each URL in your campaign which is really helpful to measures your audience interest levels. You can also see which email clients had the most clicks, which is really helpful in setting up future campaigns.
Can reports be shared?
Normally marketers need to share the campaign analytics with other team members or clients. Active Campaign allows you to export each report with one click. You cannot share the report overview rather you are required to share each section of the report separately.
ActiveCampaign: Customer Support
What I think is also very important when choosing your email marketing provider is the responsiveness and quality of their support team. When I was new to email marketing, I spent a lot of time trying to figure out how to do something.
And that's where good support comes in very handy. And it can save you a lot of time. But when they're not responding right away, it can be really frustrating because then you have to wait until they send you an email.
And once they do, you have to dive back into the problem you were having. So when you have a problem with ActiveCampaign, what you can do is just go to the bottom right corner,
click on the little help icon, and then start a chat with them, and then they will try to help you out. So the quality of their support is pretty good. They're able to help you out pretty quickly when they're actually online.
Unfortunately, ActiveCampaign doesn't have 24/7 chat support yet. So depending on when you contact them, you might actually have to wait a little bit until they will get back to you via email.
But in my experience, they are actually online most of the time. So I only had to wait like one or two minutes until they got back to me and actually were able to solve my problem. What they like to do is actually prepare a little video tutorial for your specific problem so that they can help you out, that way which I think is very helpful.
Active Campaign Pricing
So let's now also look at their pricing and at a couple of more features that they offer in each plan.
Now, ActiveCampaign prices its services like most other email marketing providers out there, which is based on the amount of how many email subscribers you have on your email list.
So the bigger list gets the more you'll have to pay on a monthly or yearly basis. So you can get started with the lite plan for $15 per month or $9 per month.
If you decide to pay every year instead of every month. With the lite plan, you'll get the main email marketing features, such as sending newsletters, subscription forms, or email automation. I think it's really cool that they have their powerful automation feature inside of their light plan because that's really what makes a lot of people choose ActiveCampaign over other providers.
Some of the main features that might make people go for the plus plan are. Is their new landing page builder, the CRM feature, the integration possibilities, or text marketing?
Then if you wanna get really professional, you can look at the professional or enterprise plan.
That includes things like predictive sending using machine learning, automation strategy consulting, one on one coaching, custom reporting, and phone support.
But for most of you, the lite plan or the plus plan will be more than enough for your email marketing.
Conclusion
So overall ActiveCampaign is one of the best email marketing providers that you can get right now.
I would even say it is the best when it comes to email automation. So if you wanna have the most possibilities for building your email marketing system, I would definitely go for ActiveCampaign.
And maybe even if you don't need most of their features right now, but you really wanna avoid having to switch to a more sophisticated provider later down the road, when you really wanna get serious with your email marketing.
However, if you're just looking for a very simple and easy-to-use software that you can use to send out simple newsletters, and build simple automation.
Then you don't really need to go for ActiveCampaign. Then I would look into something like
Subscribe for
the latest updates