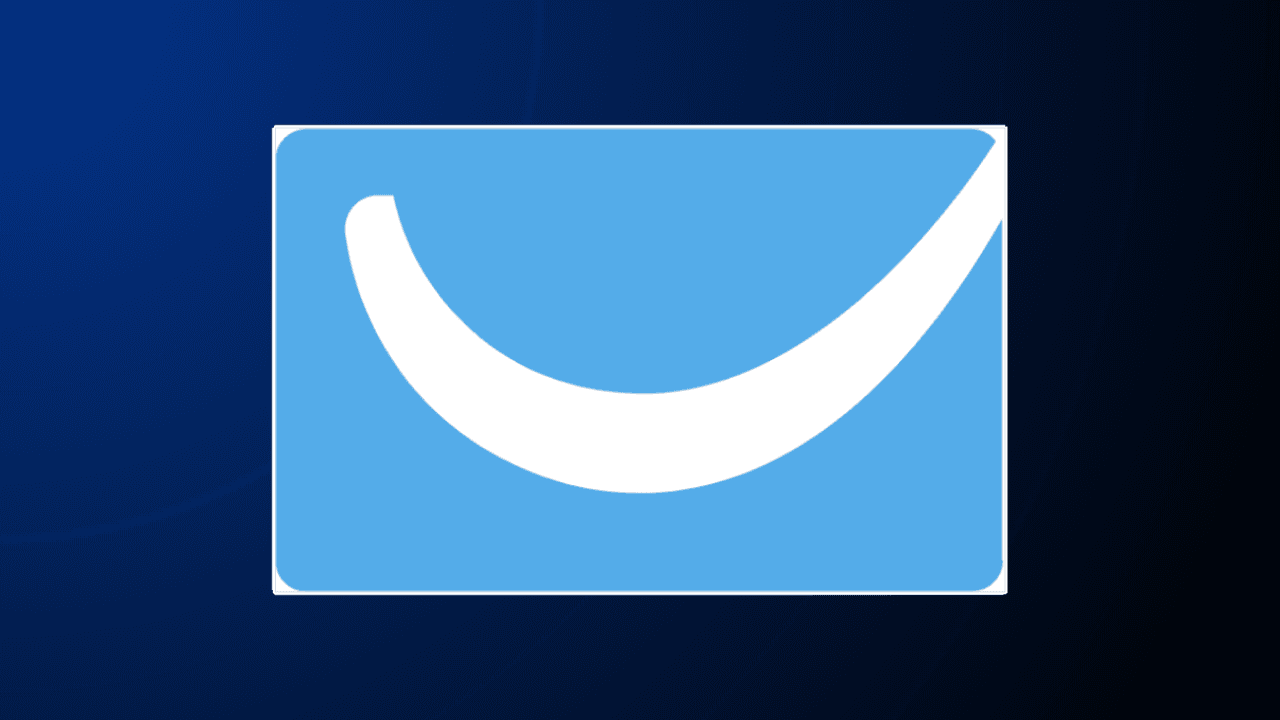 My Honest GetResponse Review 2023 [My Email Marketing Experience]v

Unbeatable Software
May 15, 2023 at 5:30 PM
GetResponse has been on the market for many years now. I am writing this GetResponse review to share my experience and help you decide if it's right for you.
It was founded in 1999 by the online guru and marketing strategist Simon Grabowski.
Since then, Simon and his team have been growing quickly and are one of the biggest providers of automated email marketing and software-based solutions.
Numbers don't lie!
To this date, they have helped and supported over 360,000 customers globally. They provide their services in 180+ countries but continue to expand even more. That is impressive, indeed!
GetResponsive Pros and Cons
Pros
Easy to use and intuitive interface
Comprehensive list segmentation
Automation capabilities
Detailed reporting and analytics
A/B testing and optimization tools
Variety of email templates, forms, and landing pages are available
Ability to integrate with other business applications
24/7 expert customer service
Cons
Limited third-party integrations.
Poor deliverability test score.
Some features require additional payment, such as video emails or surveys.
Limited automation features compared to other services.
Automated Email Marketing Campaigns Are Driving Growth In 2023
Compared to all marketing campaign methods and solutions to this date, sending out automated email sequences to your prospects and customers is still considered to be the most powerful way to better connect and engage with your audience.
It's proven to be the utmost method to convert prospects into buyers. On average, for every person on your list, you should be able to make $1-$2. So to put this in perspective. Suppose you have an email list of 10,000 people. Then on average, you can expect to earn at least $10,000 each month.
Isn't that a darn good income each month? Of course, it is!

However, you cannot do this task on your own. You must utilize and master the power and flexibility of implementing a trusted email marketing service to get such results.
That's why we decided to test GetResponse. Primarily it was used to set up automated email marketing flows, and the results were good.
Why Choose GetResponse?
Online entrepreneurs and business owners consider it one of the best marketing services. They provide marketing automation solutions to departments and organizations to market more effectively on multiple channels and automate repetitive tasks.
GetResponse will show you the experiences and thinking patterns of your subscribers behind their latest marketing campaign.
Getresponse is on a journey that involves new creative approaches and channels. They will help you understand consumer behaviors, needs, and beliefs to drive your business to new heights.
It also describes the different stages in a buyer's journey to purchase, divided into an upper, middle, and lower funnel.

As mentioned earlier, the numbers don't lie. To this date, GetResponse has helped and supported over 360,000 customers worldwide.
They provide their services in 180+ countries but continue to expand even more.
GetResponse Review: Top Features That Make It Worth It!
These features have made it easy for me to create professional-looking campaigns with minimal effort.
#1 User-Friendly Interface helps Everyone.
First and foremost, I have to say that GetResponse is incredibly user-friendly.
The platform provides step-by-step instructions on how to set up your first campaign, so you don't get overwhelmed by all of its features. And it works on both desktop and mobile devices, so you can access your campaigns no matter where you are.
#2 Targets Organic Audience
Here's one of the best features of GetRespone.
It targets the real audience and customers to sell or buy fake computerized emails that people make to deceive the companies. So, it protects the owner from any scam and helps the business to grow.
Its primary purpose is to keep the trust between the sellers and buyers by providing them with safety. This way, the first-time buyer gets a complementary view of your company and continues doing business with you. The same goes for every consumer.
#3 Targets your Selected Audience
By using GetResponse, you can target the audience of any geographical area you like. For online marketing purposes, the adults and industry specialists are the ones who will help your business to grow.
You will make progress gradually, which will help you do business strictly in the geographical area where your product's demand is high.
#4 Less Costly but Highly Effective
Newcomers intend to invest so much in their business's early stages that they don't have enough money left for promotions and advertisements.
But hold your horses; here comes the GetResponse email marketing provider to your rescue. They are reasonably cheap yet highly effective. They have been available for over 20 years now and have the best marketing experience.
#5 Webinars for Automated Marketing
GetResponse also provides you with the ability to set up automated webinars. This is useful when it comes to setting up an automated email marketing campaign.
You can set up the webinar and have it automatically send out emails to people who sign up for your email list. This feature allows you to save time and reach a larger audience with your content.
#6 Integrated Social Media Platforms save time
GetResponse can integrate several social media platforms such as Facebook, Twitter, and LinkedIn. This allows you to reach out to more potential customers than ever before.
Post updates, create promotions, and track your campaigns all within GetResponse.
With integrated social media platforms, you can make sure that your email campaigns are reaching the right people.
#7 Targets your Selected Audience To Improve engagement
By utilizing GetResponse, you can target the audience of any geographical area you like. For online marketing purposes, the adults and industry specialists are the ones who will help your business to grow.
Make progress gradually, which will help you do business strictly in the geographical area where your product's demand is high.
#8 Advanced Automation Features makes it easier
GetResponse also offers advanced automation features that make managing your email campaigns much easier. For example, you can set up emails to be sent at specific times or when customers perform certain actions (e.g., when they make a purchase). This allows me to focus on other aspects of my business while still being able to send timely follow-up emails to customers automatically.
#9 Analytics & Reporting Tools
Lastly, GetResponse comes with analytics and reporting tools that allow me to track the performance of my campaigns in real-time. These tools provide insights into open rates, click-through rates, and more so I can easily identify areas of improvement or success in my emails.
With these powerful analytics, I'm able to adjust my strategy as needed for better results in the future.
GetResponsive Pricing
Basically, there are four different pricing plans to choose from.
Free plan
email marketing – $15.58/month
Marketing Promotion – $48.38/month
Ecommerce Marketing – $97.58/month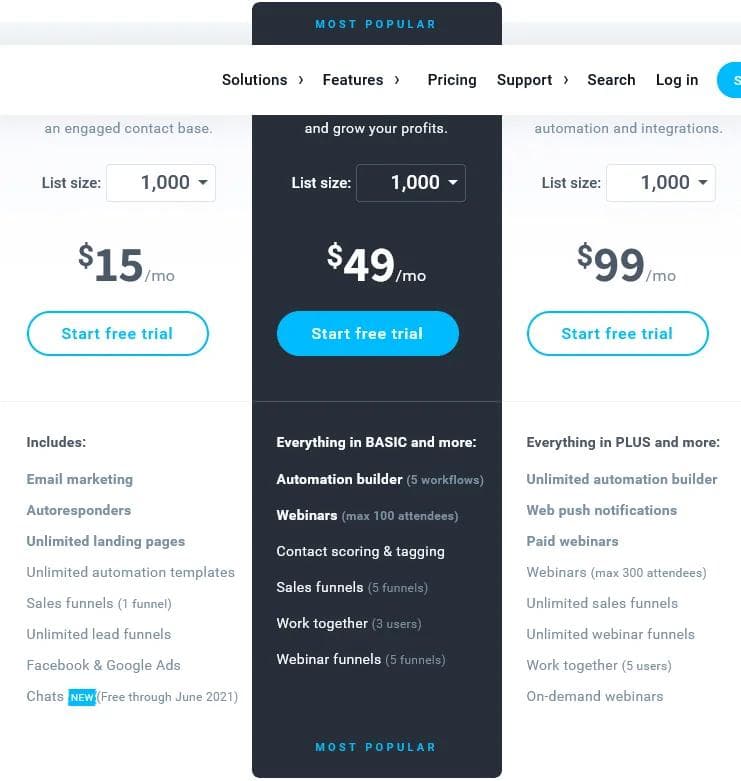 Is GetResponse Worth It?
A robust email marketing strategy converts prospects into customers and turns first-time buyers into frequent customers.
GetResponse works under the same effective method and helps your business to grow. And GetResponse has been a trusted marketing provider since 1999 and continues to evolve its strategies with time. They are significantly cheaper and faster than other email marketing services.
Businesses and organizations that send a high volume of emails can gather information about the recipients' behavior. The insights provided by consumer response to the Getresponse email marketing solutions later help businesses and organizations understand and use consumer behavior.
Final Verdict
Many email marketing services are available today, but are they intended to help you? Most of these services are only after your money and are full of scams. But in this case, it's the other way around.
GetResponse is a reliable email marketing provider that offers a robust strategy and solution for any business.
Lastly, email marketing is still the best way to start your marketing ventures. I don't know if you've heard this expression before, but it is the truth;
The cash is on the list, but the fortune is, and will always be in the email follow-ups.
By using a service like GetResponse, you'll be able to set up a so-called email autoresponder sequence, which in turn will send out an email message to your list by automation. Are you beginning to see the power of email marketing?
Thank you kindly for reading this GetResponse review until the very end. Finally, if email marketing sounds tricky, then you can also outsource it with Fiverr or other freelancing platforms 😀
Subscribe for
the latest updates