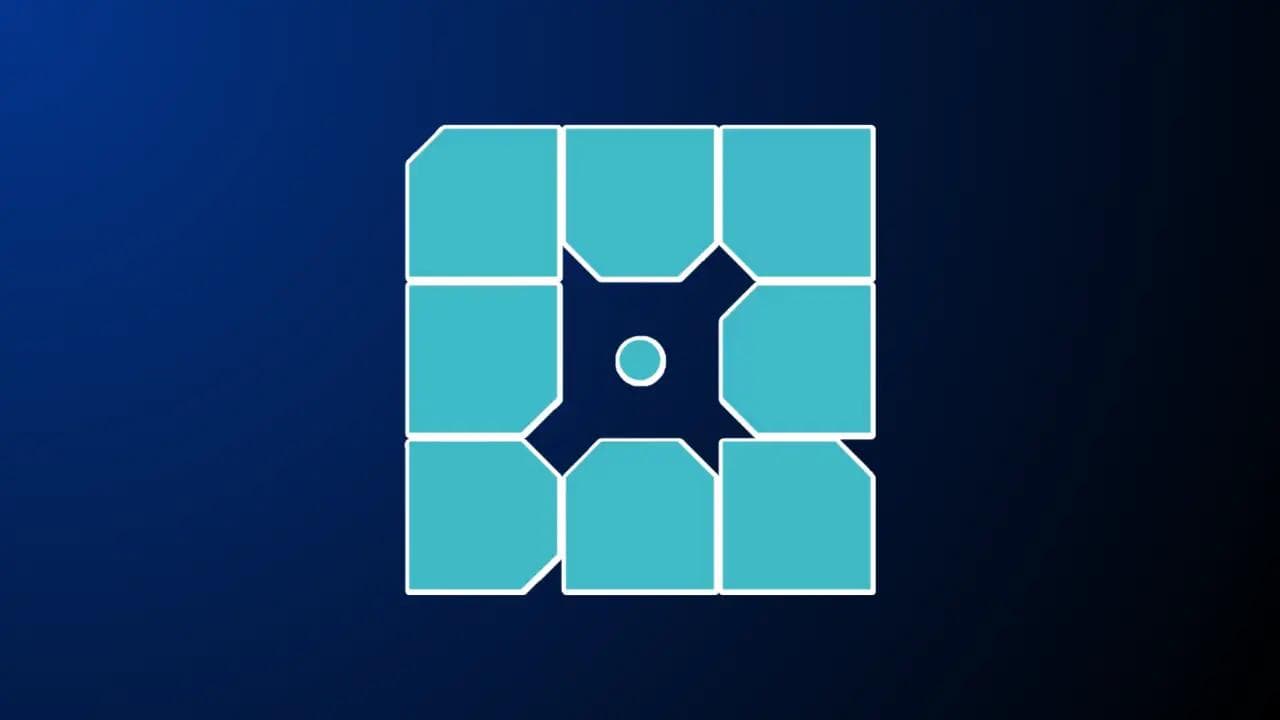 WP Engine Review 2023: Is web hosting worth the money?

Unbeatable Software
May 15, 2023 at 11:20 AM
WordPress experts at WP Engine know that business is more than just running a website. They work to build and maintain the website to drive revenue faster while staying secure and up-to-date on all software releases.
The best part? You don't have to worry, as they offer managed hosting services, including database performance optimization, backups & restores, and multisite installs.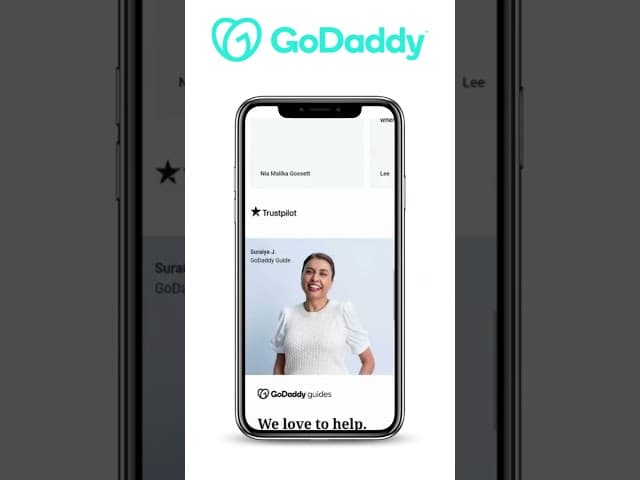 The WP Engine Review will uncover everything you need to know about it.
WP Engine Review: Quick Overview
Here's my quick WP engine review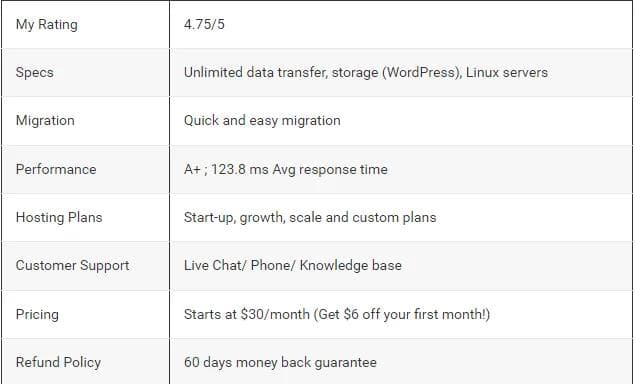 WP Engine offers excellent uptime, reliable customer service, and platform flexibility to host any WordPress site. With its enterprise-class hosting for large-volume websites, you can feel confident that your page will be up 24/7 with the best performance possible, no matter what size it is!
WP Engine hosting Key takeaways
It is only a hosting service, so you shall have your domain
You have to work on a website without cPanel
It has quite good uptime and customer support
They offer a 60 days money-back guarantee
If anyone seeks m recommendation about the WP engine, I will recommend it in the worst-case scenario. Moreover, you get a 60 days refund guarantee, so there is no loss in trying and using it.
Pros and Cons of WP Engine
PROS
Superb Speed and performance: Without speed website is nothing more than a piece of trash, today user experience matters most and it comes with speed on the website.
Advanced Security features: Secured website to prevent hacking and fishing attempts
Friendly support staff: Got stuck anywhere simply contact their friendly support to get out of it.
Costs on Value: The cost is low as compared to the value received
Guarantees: It backs up when making the buying decision.
Staging environment: You can develop a duplicate setup for testing with the original copy safe.
+36 WordPress Premium themes: It's something I like most
CONS
No Domain Registration: It only provides hosting so you have to purchase a domain from anywhere else
No Email Hosting: They don't offer business email/email hosting.
No Cpanel: WP Engine uses its own Control Panel instead of traditional and widely used Cpanel
Disallowed Plugins: There are many plugins restricted on WP engine hosting.
Complicated website (the front end): It is a bit more time taking for a new user to understand the interface and get started with it.
WP Engine offering only WordPress-managed hosting has made the company it's specialist. Other hosting, like reseller hosting, email hosting, shared hosting, are not provided by WP Engine.
WP Engine Hosting Types and Plans
WP engine only offers WordPress Managed Hosting apart from other hosting types. WP Engine offers 4 different plans. Let's analyze all aspects of the 4 plans for WordPress hosting offered by the WP Engine.
WP Engine Startup Plan
Starts at $30 per month (Get $6 off your first month!)
One WordPress Installation
25,000 monthly visitors
50 GB Bandwidth
10 GB of Local storage
WP Engine Growth Plan
Starts at $115 per month (Get $23 off your first month!)
10 WordPress Installation
100,000 monthly visitors
200 GB of Monthly data transfers
20 GB data storage
WP Engine Scale Plan
Starts a $290 per month (Get $58 off your first month!)
30 WordPress Installation
400,000 monthly visits
400 GB of monthly data transfers
30 GB data storage
Custom
WP Engine custom plan includes dedicated dev. Environment, priority customer support, and customer success. Their website says the custom plan is for "large business and mission-critical sites". Highlights of custom plans are
Millions of monthly visitors
400 GB of monthly data transfers
1 TB data storage
WP Engine exclusive features and pricing
For pricing information, one must call a WP Engine Salesperson, and it's not going to be cheap as WP Engine says itself a high-end managed WordPress host. However, even though it is a bit expensive, the user experience makes money worth it. I have switched over a couple of hosting in recent years, and I will say WP Engine has got quite good quality hosting services and a friendly professional team operating at the back end.
WP Engine offers some exclusive features for WordPress users that other hosting companies do not provide, or those companies charge extra for these. These exclusive features include:
For faster page load time, there is CDN
Git version control
Staging Environments: immediately duplicate your website for testing purposes
Easily transferable installs from free to paid accounts
Cutting-edge technologies, including the latest PHP version
Allows you to select Amazon Web Services or Google Cloud Platform as your site's backbone
Strict Security
Are WP Engine Hosting Features worth the tag price?
WP Engine is extremely market-focused, ensuring a premium user experience, and is not the cheapest host in the market but the question is, does the price worth its features? Let's see
WP Engine's common hosting features include the following:
Free automated migration to WP Engine from any hosting
Free SSL and SSH
24/7 support
+36 Premium WordPress themes
Daily backups
Advanced Security
One-click staging site
Apart from the above features, the list of add-on features available across different plans with WP Engine is quite striking. It is really impressive to see that even the Start-up plan offers you to all of the following:
Global CDN
PHP 7.4 support
Evercache
Transferable web sites
Page Performance analysis and improvement tool
Larger(File System) allows you to store and transfer large amounts of data
Auto and Manual backups
Automated SSL certificates
SSH gateway
WP Engine also offers the option to include geographically customized content via WP Engine's Geotarget feature but with only higher plans.
Does WP Engine offer Money Back Guarantee?
WP Engine offers 60 days money-back guarantee which means you can test their service Risk-Free for 60 days. If you are not happy with their service, you can cancel your hosting plan within 60 days of purchase and you will get your full refund.
WP Engine only offers this money-back guarantee on their annual billing plans which means you cannot receive a refund if you are on a monthly plan.
WP Engine load time and performance
WP Engine boasts about their super-fast speed platform that even an unoptimized WordPress install will do super. WP Engine provides tailored servers with advanced "stack" than a typical web host with extremely aggressive caching. If you even have a little concern about website speed, contact their support that is professionally trained; they will go to your WordPress Installation and find the exact problem and make your website ride the speed of light. They have such a tailored customized caching setup that you don't need to install any caching plugin (they also have restricted).
Using an online tool named "Bitcatcha" I tested their startup plan response time from different geographic regions. You can see the results below:

WP Engine Customer and Technical Support
WP Engine, with over 200 plus service experts on hand 24/7/365, provides one on one customer support. WP Engine data centers are all around the world so are their support locations which means someone is available at all times to assist you. These people are not only a support team but also WordPress experts who can help you find issues and give website optimization and solutions.
In order to access someone in support staff, you can choose any of the methods:
24/7 live chat support
24/7 phone support
Portal Support for any technical hosting or WordPress issues
Separate billing support department for addressing your accounts concerns
A knowledge base (FAQ) section with articles for your queries
The support team claims a less than 3-minute live chat response time and a strong Net Promoter Score of 82, proving that customer happiness is their main focus.
And to test them out, I got in touch with the support team at an early 3:35 am, and sure enough, within approximately 40 seconds, someone was there to answer my questions.
Who is WP Engine Best for?
WP Engine-managed WordPress hosting services and features are high-end. They attract everyone, but the hosting plans are a bit costly compared to another hosting in the market. If you are about to start your business or run a small size business, then WP Engine may not be the best option for you, but if you have a planned budget, then it is a good option considering all its features.
For websites that see a lot of traffic and run custom WordPress scripts and plugins, then WP Engine is the best choice in the market.

Shall I use WP Engine?
WP engines that don't compromise on the speed, security, and performance, and with their trained support staff, there might not be a better choice. WP Engine is market-focused, meaning they are specialists in managed WordPress hosting. WP Engine hosting plans are not cheap, so if it fits your budget, then you shall consider them.
How Is My WP Engine User Experience
I have been using WP Engine hosting for about 2 years and it is quite good in my case. Similarly, it has got a good reputation among hosting service providers.
Moving toward customer support is quite good. The only thing most users complain about WP Engine is they lack Cpanel. So if a Cpanel is added then it makes my score from 8/10 to 9/10 for the WP engine. Also, with the WP engine, I used Active campaign for all my email marketing needs, and the results were quite good.
Who owns the WP Engine?
WP Engine hosting was founded in 2010 when the founder (Jason Cohen) saw the rising popularity of WordPress. Today it has become quite famous and is one of the leading managed WordPress hosting companies in the market.
WP engine has won multiple awards and is contributing consistently to the WordPress core and community. Being an affiliate marketer, I am continuously working with websites, and I love to test new tools in the market. I came across WP Engine at such an instance, and the user experience was quite good. So here I just shared my experience and review of the WP engine.
WP Engine Review: Frequently Asked Questions
Is WP Engine reliable?
Yes, WP Engine is the most reliable managed WordPress hosting provider in the industry. WP Engine standard servers are built on enterprise-class hardware with a redundant infrastructure. In addition, WP Engine offers many redundant features, including:
Daily backups of all websites on the Standard and Elite plans
Daily replication of all websites on our Pro plan
Four levels of backup redundancy within Amazon Web Services (AWS) datacentres
Continuous integration and deployment (CI/CD) for Elite customers
Is WP Engine and WordPress the same?
No, WP Engine is a platform that hosts WordPress.
What is the difference between WP Engine standard and WP Engine Pro?
The Standard and Pro plans are identical except for the number of automated daily backups included. The Standard plan comes with seven backups – one every 6 hours for 24 backups per day. The Pro plan comes with a total of 30 automated backups – one every hour for a total of 240 backups per day.
Where is WP Engine hosted?
WP Engine is hosted on Amazon Web Services (AWS). Their data centers are located in multiple AWS regions across the globe.
Why is WP Engine so expensive?
WP Engine is not the cheapest offering out there, but it certainly does not cost that much. WP Engine has chosen to focus its efforts on providing a higher-quality product for a reasonable price.
Does WP Engine have all the features I need?
WP Engine is constantly growing and adding more features to its product offering. Check out the current feature set here.
What is the difference between WP Engine's free plan and its paid plan?
WP Engine offers two free plans: a single site plan and a multisite plan. The former provides one WordPress install and a GB of storage space in the infrastructure.
It does not have automatic daily backups, free SSL, staging environments, in-app chat support, or firewall protection. The multisite plan offers unlimited installs and is only intended for use with sites that are not live (staging sites).
What does managed WordPress hosting mean? How do I know my website is secure?
Managed WordPress hosting means that WP Engine handles backups, updates, and security for you. As a user of our service, you write your post or create your page, and we take care of the rest. In addition, WP Engine provides free automatic daily WordPress core software updates for all websites on our Standard plan and above to ensure that your website is always secure.
Key takeaways
There are many reasons why WP Engine is the best-managed WordPress hosting provider. One of our favorites is their dedication to making sure your website drives revenue faster, stays secure, and is up-to-date on all software releases without you having to worry about it.
The company's suite of services even takes care of database optimization, backups & restores; multisite installs so that you can have peace of mind knowing your site will be taken care of for years to come with no worries or downtime! If this sounds like what you need for your business, head over today and signs up for a 60-day trial that comes complete with 60 days' money-back guarantee if you decide they aren't suitable for you.
Subscribe for
the latest updates