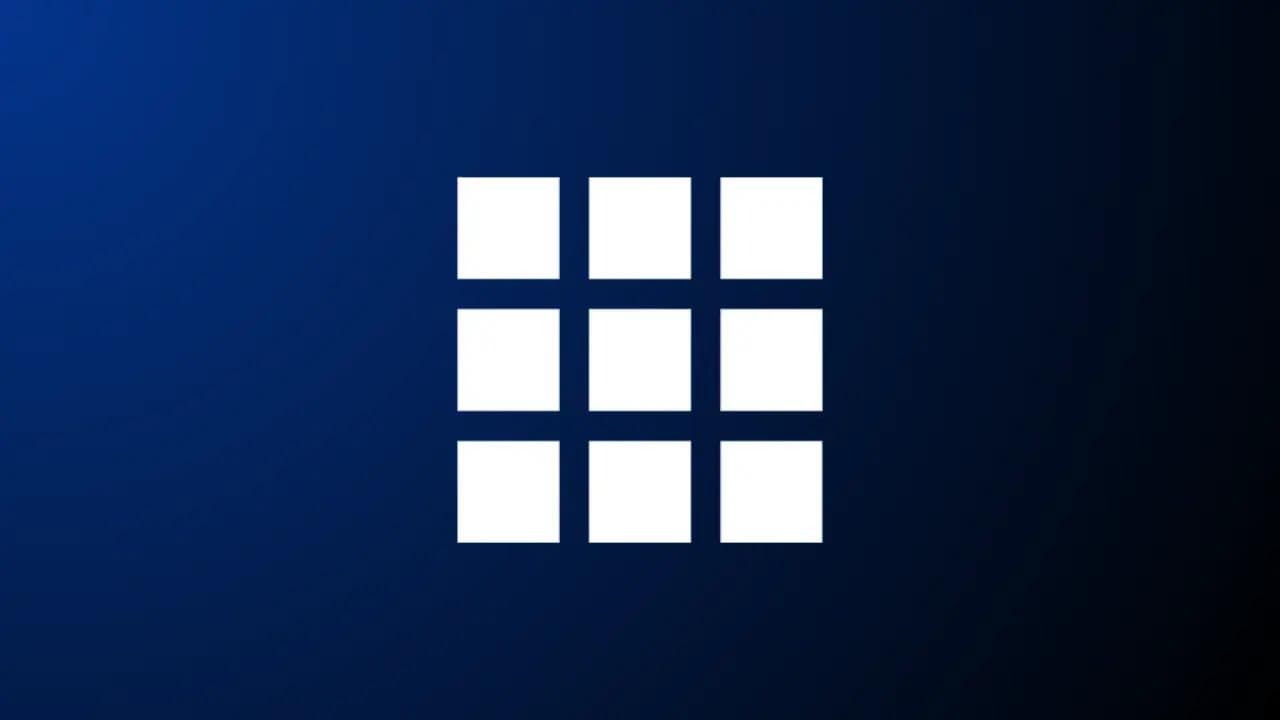 Bluehost Review 2023: Still the best website builder and web host?

Unbeatable Software
May 15, 2023 at 7:13 AM
Bluehost is a well-known hosting company that offers web hosting and related services to its customers. It has been in business since 1996, so it is no surprise that they have made quite the name for themselves during this time.
In this Bluehost review, you will find information on their website builder, shared hosting plans, VPS plans, as well as dedicated server plans. Additionally, our experiences with them. With all of these details in mind, let's begin!
Bluehost Review: A Quick overview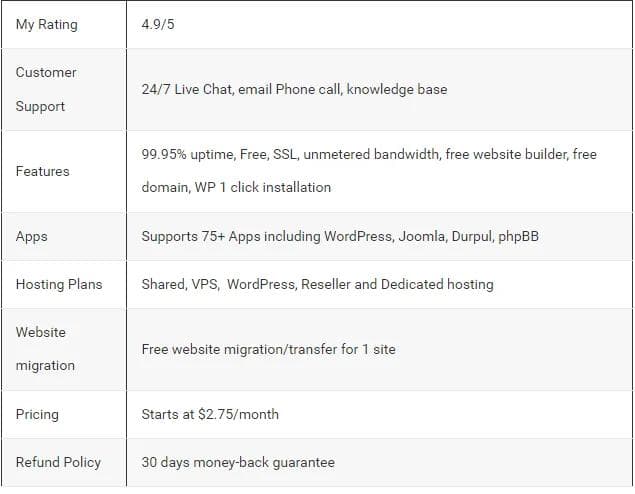 Bluehost Review: Pros and Cons
PROS
Oldest and most popular hosting services provider
Offering shared, VPS and dedicated servers to satisfy every need
Fast performance, great uptime powered by Google Cloud Platform
The free domain name (first year) included in every plan
Free domain, free SSL certificate and more!
Gives a complete website solution to businesses
Responsive support with 24/7 chat, phone and email support
CONS
The basic plan has only one website and 1 GB of storage
No domain privacy protection
One year of free SSL with the premium plan is a bit less than the competition
What is Bluehost?
BlueHost is a web hosting provider that is at the forefront of web hosting services. They have been regarded as one of the world's largest providers of reliable web hosting. It stands among the web hosting industry.
Big names are competing WPX and Site Ground. Bluehost promises to create a better and safer web for everyone by investing in open source projects, promoting web civility, and ensuring that they're able to provide quality service to people of all ages – the young, the old, and to all those in between.
Their plans and packages consist of unmetered bandwidths and free SSL Certificates with their basic plan, including a limited SSD storage and a free domain.
Still, customers can opt for several unlimited options just by adding a few more dollars. Bluehost is the perfect option for anyone looking for quality web hosting that provides an ideal balance between value and performance.
By being one of the only three hosting companies recommended by WordPress and providing their service to more than 2 million websites, Blue Host has established itself as one of the best web hosting providers on the market.
What is Bluehost famous for?
It is a web hosting company owned by Endurance International Group. It offers a range of products and services – from shared Hosting and WordPress hosting to various website building tools – to help small and budding websites grow.
They also provide SSH Access, FTP, and a fully customized Linux kernel for more advanced developers.
Their hosting services consist of shared Hosting, WordPress hosting, VPS hosting, WooCommerce Hosting, and Dedicated Hosting. They provide all these quality tools and services at unbelievably low prices, with one of their cheapest plans being only $2.95 per month.
Bluehost has become known because of its WordPress expertise and various "one-stop-shop" services, making its tools and services much easier to access. Bluehost is the right place to go for anyone looking for low-budget web hosting solutions.

What Hosting Services Bluehost provides?
Website Hosting is one of the two most essential requirements to start a website.
Through website hosting, organizations and individuals can create websites that stay and thrive on the internet. Website Hosting companies such as Bluehost provides the storage for data from these websites through hosting.
The websites are stored in servers maintained by the same companies so that organizations and individuals can continuously share their websites with internet people.
Through Bluehost's Hosting Service Plans, customers avail of servers and a bunch of extra services, such as additional security measures.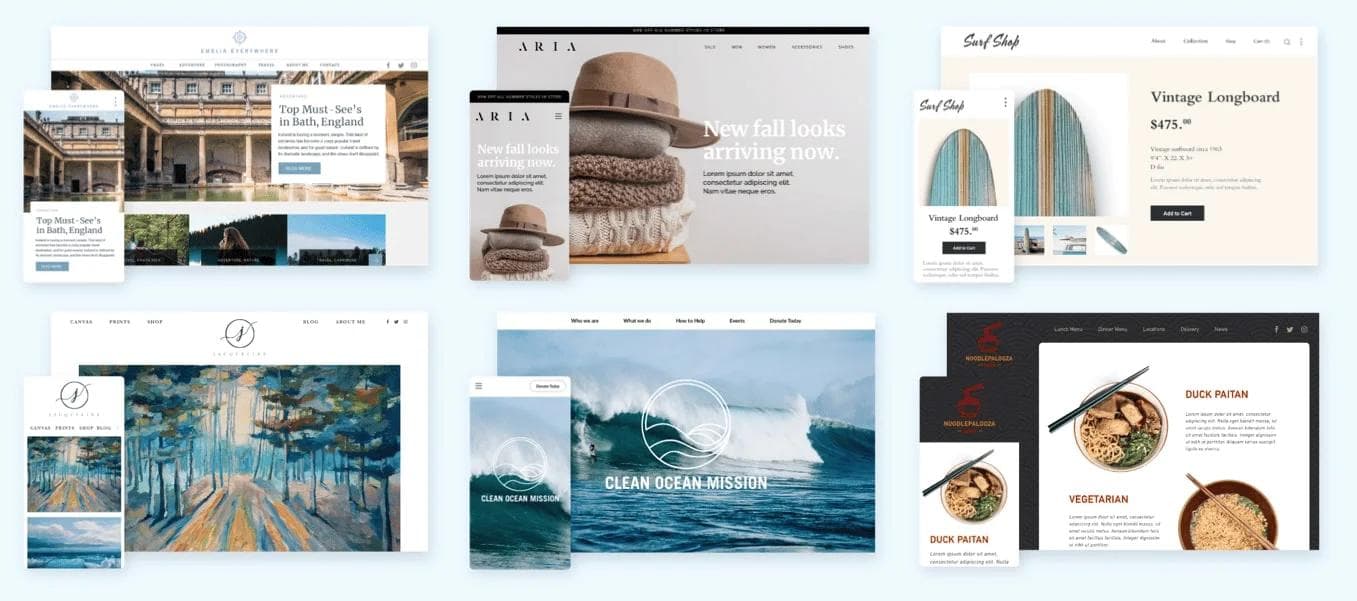 Shared WordPress Hosting
Shared Hosting is simply web hosting provided on a shared server. On the other hand, a Shared WordPress Hosting is a shared hosting that mainly uses WordPress as its website builder.
WordPress is one of the best website builders due to its simplicity and various web developing tools with tons of themes and plugins. It is also SEO-friendly which makes it one of the best options when creating a website.
Shared WordPress Hosting has three monthly plans with $2.75 for its basic project. From the get-go, Bluehost already offers something that other competitors don't – a pocket-friendly price.
All of the plans give customers $200 Marketing Credit, which helps boost a website through advertising on Yahoo, Google, or Bing. It is extremely helpful for websites to gain attention, most especially beginner websites.
Basic Plan. The Basic plan has all the BlueHost privileges with a free 50GB SSD Storage, which makes it better than other web hosting services.

SSD storage also means that files will load faster, which means navigation will be smoother, and website visitors will be happier.
It also has the standard free domain offered by most website hosting providers.

Plus, Plan. The Plus plan offers everything that a basic plan does but just a little more for just a few additional dollars. It gives a variety of unlimited options for the number of websites, SSD storage size, and the number of domains.

It has enough tools that will be able to help online businesses start.
Additionally, they give a free Office 365 Mailbox, which provides the customer with a good email platform for their website for one month.
For the price of $4.95 per month, people can avail of the Plus plan.

Choice Plus Plan. The Choice Plus plan is the most recommended plan of the four, and it offers a site backup, which protects all website data against viruses and hackers. All of this comes with a price of $6.95.
Managed WordPress Hosting
This hosting service is still a shared server using WordPress, but it provides better performance for the website. It has three plans with different benefits, depending on how much the customer wants to improve their website.
From the cheapest to most expensive, the plans available for this hosting service are Build, Grow, and Scale, respectively. The better plans include the benefits of those immediately before it.
For example, all gifts from the Build plan has in the Grow package. The most expensive package, the Scale package, allows the customer to benefit from all the boxes.
Build. The Build plan focuses on helping the customer further establish their website and make it even better for $19.95 a month.

It contains 100+ additional WordPress themes to add to the aesthetic of the website.
It also equips the customer with a Marketing Center, which helps monitor its performance through its social media presence and blog traffic.
It also offers data protection to prevent the loss of any data through Scheduled Backups and Malware Protection.
Lastly, it gives Domain Privacy to ensure that the website is not affected by other websites.

Grow. Grow allows a website to, as it says, grow in aspects it lacks in and perform even better. It focuses on attracting more people to the website and building an audience.

The Grow plan contains Jetpack Premium, which is a plugin for WordPress. Jetpack adds more themes, traffic, and security to the website.
It helps increase traffic to give the website more presence through automatic sharing, related content, and fast loading times.
It also adds a feature unique to BlueHost, the Business Review Tool, that would allow visitors to leave a review of the site to help iron out unnoticed errors and make the website more optimized. We can do all this for $29.95 per month.

Scale. Scale opens a venue for online businesses to venture out into e-commerce thru PayPal integration.

It has Unlimited Video Compressions to provide the website with more content and Elastic Search for a larger audience to view this content.
The Scale plan offers all of the Managed WordPress Hosting upgrades for a price of $49.95 per month.
Online Stores Powered by WooCommerce
WooCommerce, an open-source plugin for WordPress, is designed for different business owners and online merchants. It is a potent tool for eCommerce which can help transform websites turn into powerful online stores.
Unlike other big names in eCommerce like Shopify, WooCommerce is open-source and free for anyone to use. WooCommerce is unable to provide other services such as domain and hosting, though. Bluehost has three plans, Starter, Plus, and Pro Plans.
The same with the previous hosting services, it is still relatively cheaper in Bluehost than other competitors. Bluehost also makes it easier for beginners to set up shop, especially those who lack technical skills.
Starter. Of the three plans, only the Starter pack offers unlimited online stores and storage, but this is reasonable for the low price of $6.95.
Plus. The Plus Pack is the most recommended as it provides a fair amount of things to start the online store and keep it functional with a site backup. With unlimited storage and online stores, this all costs $8.95 every month.
Pro. The Pro pack helps the online store gain some attention and establish a bit of presence through SEO tools. This will help the website become more easily accessible to other people, and it helps direct traffic to it. For the $12.95, online stores can start attracting customers even as fresh online stores.

Virtual Private Servers
Website owners who have spent quite some time developing their online business and explored different ways of being more efficient usually invest in Virtual Private Servers.
Virtual Private Servers are cost-effective upgrades from shared servers, and it allows them to become more flexible and efficient with their websites. Small businesses that are ready to grow take this as the next step in their online journey.
Bluehost offers Virtual Private Servers to give their customers more control over the quality of their websites. The Virtual Private Server Plans offer various choices that let the buyer choose between 2 or 4 cores and storage space ranging from 30GB to 120 GB.
The price of these plans ranges from $20 – $60, which are incredibly cheap compared to other providers.

Virtual Private Servers vs. Shared Servers
When websites are up and running, they consume data and bandwidth to deliver data from the physical servers to the different parts of the world.
A shared server allows all users to consume these resources through the servers. A single server can host multiple users simultaneously, and shared servers equally divide a server's resources among all of its users.
The more users are consuming a server's help simultaneously, the poorer the performance of all the websites that are sharing and could cause a virtual tug-of-war.
With Virtual Private Servers, resources are appropriately allocated in sharing mode depending on which plan the user has availed. Their data and bandwidth usage won't be dependent on how many users are actively using the server.
It eliminates the random drops in the performance of their website, which allows them to have better control.
Dedicated Hosting
Dedicated Hosting is a service provided to online businesses that require peak web hosting quality. Big companies with a tremendous reach usually opt for this option to help them deliver the best service to their clients worldwide.
Dedicated Hosting is the hyperbole of a Virtual Private Server. It is still basically a Virtual Private Server, but it entirely uses a single server to provide all its data and bandwidth needs.
Online business owners can decide where and how to allocate their resources without thinking about unexpected behaviors due to a struggle for resources. With a minimum of $80, users are already able to enjoy the benefits of 5TB bandwidth and 4GB RAM, all to themselves.

Bluehost website builder
Bluehost offers a WordPress-specific website builder. With this tool, users can create their websites without having to write a single line of code. In case you're completely new to website properties and don't even know what a 'blog' is, then keep reading because we've got your back!
Before we get into the thick of things, let's address a common question: why would you want to use a website builder in the first place? What does it do, and how is it different from building your site from scratch?
Well, it's not that much different. The only difference between Bluehost and doing it yourself is that you get to skip the coding part.
But it's not all rainbows and unicorns because website builders share a common problem — they come with present designs and customizable themes.
If you've got a decent amount of experience with building sites, then you can whip up your design. No matter how good it is, there's the chance that someone will always be out there to sell you better options.
What does this builder offer?
Just like most website builders on the market today, Bluehost gives you the option to add a contact form, social media icons, secondary menus and even a store. In other words, it covers most basic functionalities that your site might need from day one.
In terms of page building, you get to choose from pre-designed templates or start from scratch. Also, keep in mind that there's a difference between the free and paid versions of pages.
The latter gives you access to more customization options, which means it'll take a bit longer for you to build a site from scratch.
Website Builder testing verdict
We did our testing with a WordPress 3 theme that Bluehost offers. This template is fully compatible with your website builder version, so there weren't any issues on that front.
When we first logged into the builder, we had to go through a quick walkthrough tutorial showing us how everything works. It wasn't anything special, and it didn't take more than 5 minutes for us to complete.
Why shall you try Bluehost?
The COVID-19 pandemic left many people with a vast amount of free time.
Not only has this pandemic highlighted the importance of spending time with the people you love, but it has also given breadwinners a reason to search for work that allows them to get paid while they work from home.
As the pandemic progressed, online jobs have increased, and a lot of online shops have opened.
All this change leads to online solutions, and for anything to be online, there is one crucial requirement: a website. In the same way that a house needs a caretaker to stand robust over the years, websites need web hosting to stay fully functional at all times.
In summary, BlueHost can provide all kinds of web hosting solutions that are cheap and reliable. The myriad of web developing tools, videos, and tutorials that they include in their packages also provides ease of usage for beginners.
Bluehost completely adjusts to every need at every level of growth of online business owners, and they make sure that every problem is taken into consideration. It is no wonder that over 2 million users have trusted their websites in the care of Bluehost.
Conclusion
If you're looking for a reputable hosting company to host your website, BlueHost is worth considering. They offer affordable and reliable web hosting services that will give you peace of mind knowing that your site is always online with their 99.9% uptime guarantee.
Additionally, they have an excellent track record of providing high-quality customer service. So there's less chance of running into any problems while navigating through their intuitive control panel or chat support feature, which can access 24/7 via telephone or live chat.
With all these details in mind, let's wrap up our Bluehost review by saying this – if you want to start building websites on WordPress without worrying about managing server space, we recommend using one of BlueHost.
Subscribe for
the latest updates