Wordable Review: A One-Click Method to import Google Docs In 2023

Unbeatable Software
May 10, 2023 at 6:34 PM
Not a lazy one, but I don't want to do repetitive tasks! Yes, I am sick of formatting my content on Google Docs and then formatting it again when I copy-paste it to WordPress.
Let me share something about Wordable, which I tried and worked for me as well. That's what this wordable review is all about! Finally we will go through 5 steps to start using it.
But What Really Is Wordable?
Wordable is a powerful tool for website owners and content creators who want to save time and streamline their workflow.
Whether you're a blogger, small business owner, or freelance writer, Wordable can help you get your content from Google Docs to WordPress in just a few clicks.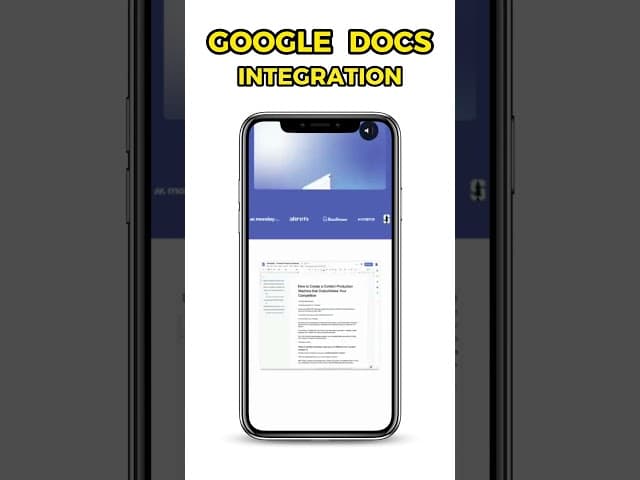 With its simple and intuitive interface, even those without technical knowledge can use Wordable to transfer their content.
The tool accurately transfers the text, images, and formatting of your Google Docs documents, so you don't have to worry about errors or formatting issues.
Wordable integrates seamlessly with Google Docs, allowing you to work on your content in the familiar and convenient environment of Google's cloud-based word-processing platform.
PROS
Time-saving
Easy to use
Error-free transfer
CONS
Limited features
Dependence on Internet connection
Cost
Wordable Perks: What does Wordable offers?
You're just listening now; Wordable helps save time and streamline your efforts; it can import you from Google Docs and Export it to WordPress in one click.
But some significant improvements are enough to pay for wordable.
Let's take a look:
Automated image resizing and compression:
Wordable automatically resizes and compresses images, reducing their file size and improving the overall performance of your website. It can speed up page loading times and improve the user experience for your visitors.
Automated table of contents:
Using Wordable, you can automatically generate a table of contents for your content, making it easy for users to navigate and find the information they need. It can be handy for longer, more in-depth articles and blog posts.
It streamlines the content transfer process, making it faster and more efficient. By eliminating the need to copy and paste text, images, and formatting manually, Wordable can help you save time and improve your workflow.
Wordable offers custom style options that allow you to personalize the appearance of your content on your WordPress site. With these options, you can fine-tune the formatting and style of your content to match your website's brand and aesthetic.
No technical expertise required:
With its user-friendly interface and straightforward design, Wordable is accessible to anyone, regardless of their technical expertise. Whether you're a small business owner, freelance writer, or blogger, you can use Wordable to transfer your content to your WordPress site with ease.
5 Steps to Start using Wordable: Import Google Doc to WordPress
Initially, you have dug down the wordable and how beneficial it can be for you.
The next thing is to get into it!
Yes, now ill share a guide, including images to show you exactly how it looks.
So below are the five steps to help you get started and publish your first Google Doc to WordPress via Wordable.
Step 1: Login/ Sign up for a wordable account
The foremost thing to do is to go to wordable and login into your account.
You must sign up if you're a newbie trying to log in for the first time.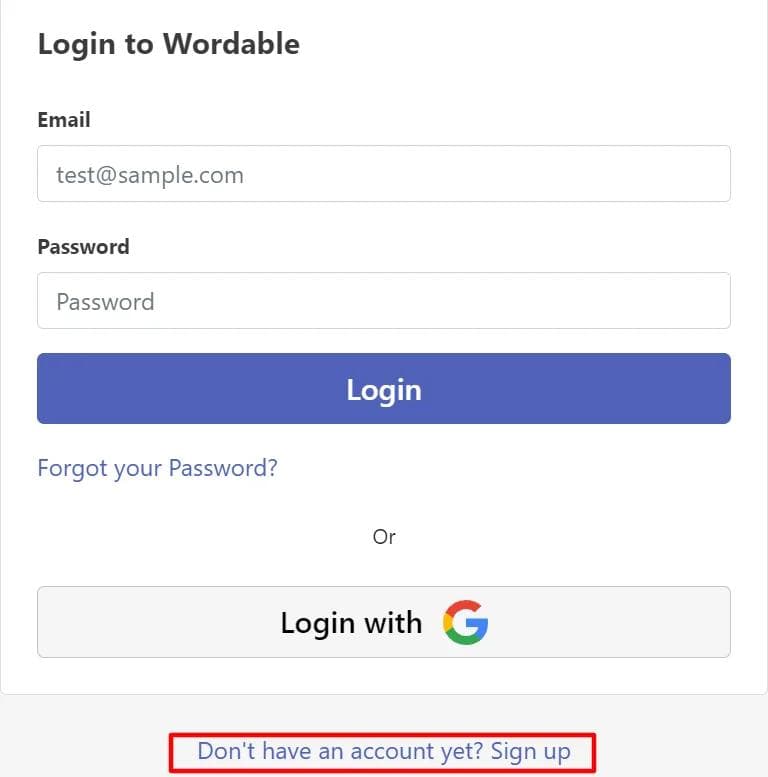 I have shared the detailed pricing, but remember, if you start, you'll get five free imports without entering your credit card details.
During sign-up, it will ask for some basic info.
Step 2: Connect to your Google Drive Account
Once done with the essential info, you now have to give access to your Google account. It is because wordable has to access your Google Docs to import content.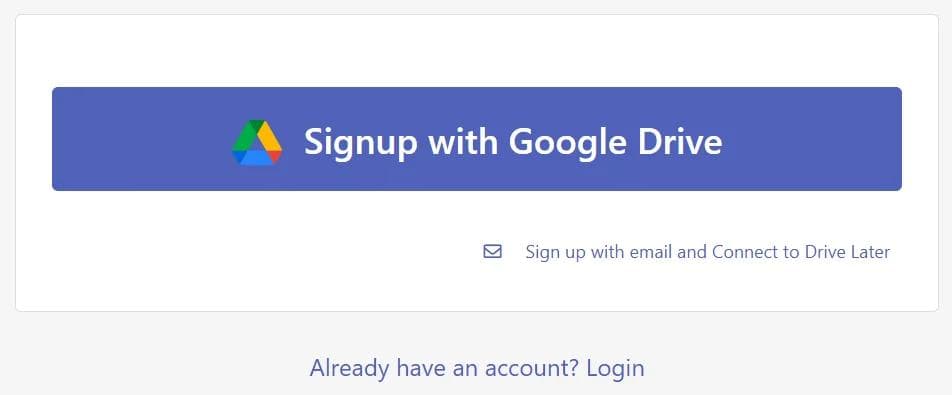 Nothing complicated; click on the email account you want to connect with, and it'll continue.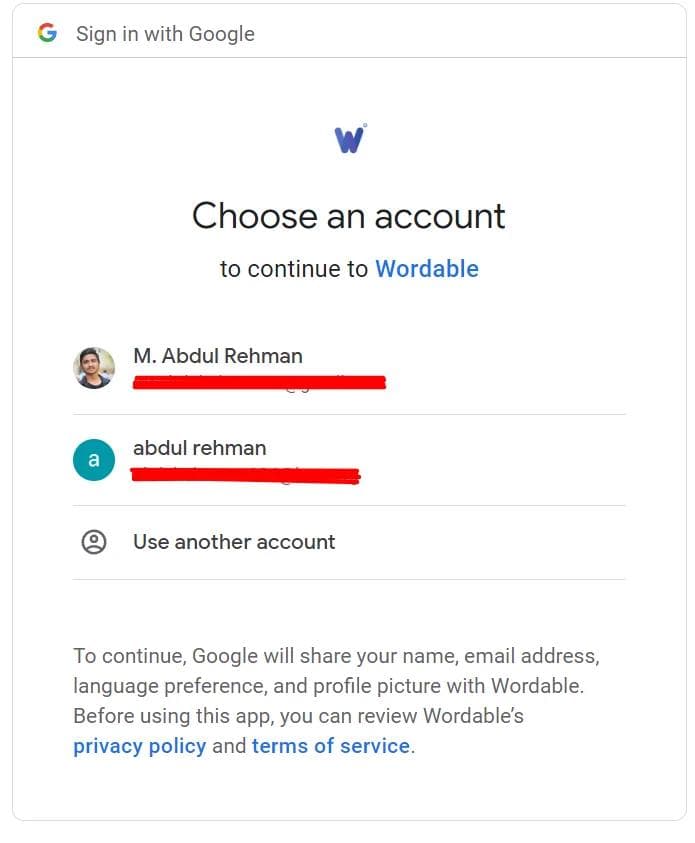 During this wordable will ask some survey questions like: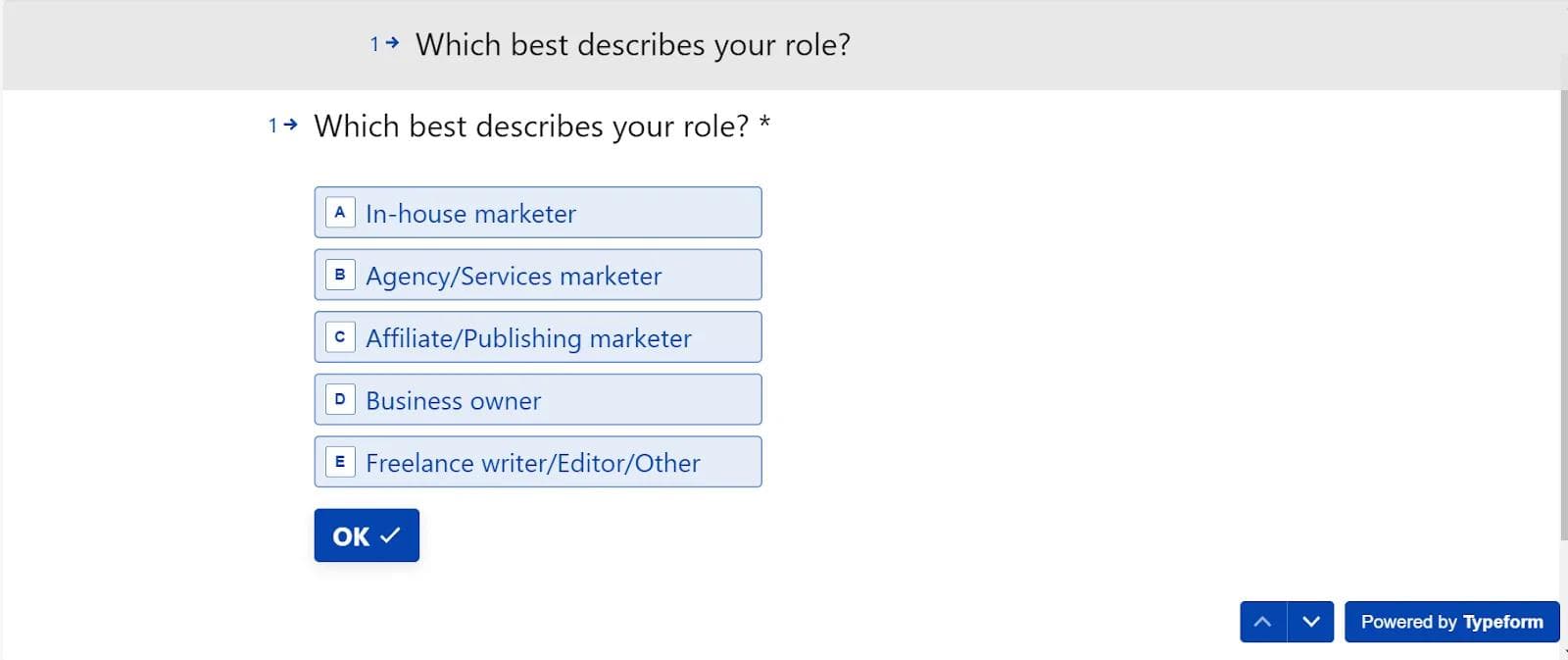 After this, you'll return to the wordable main page.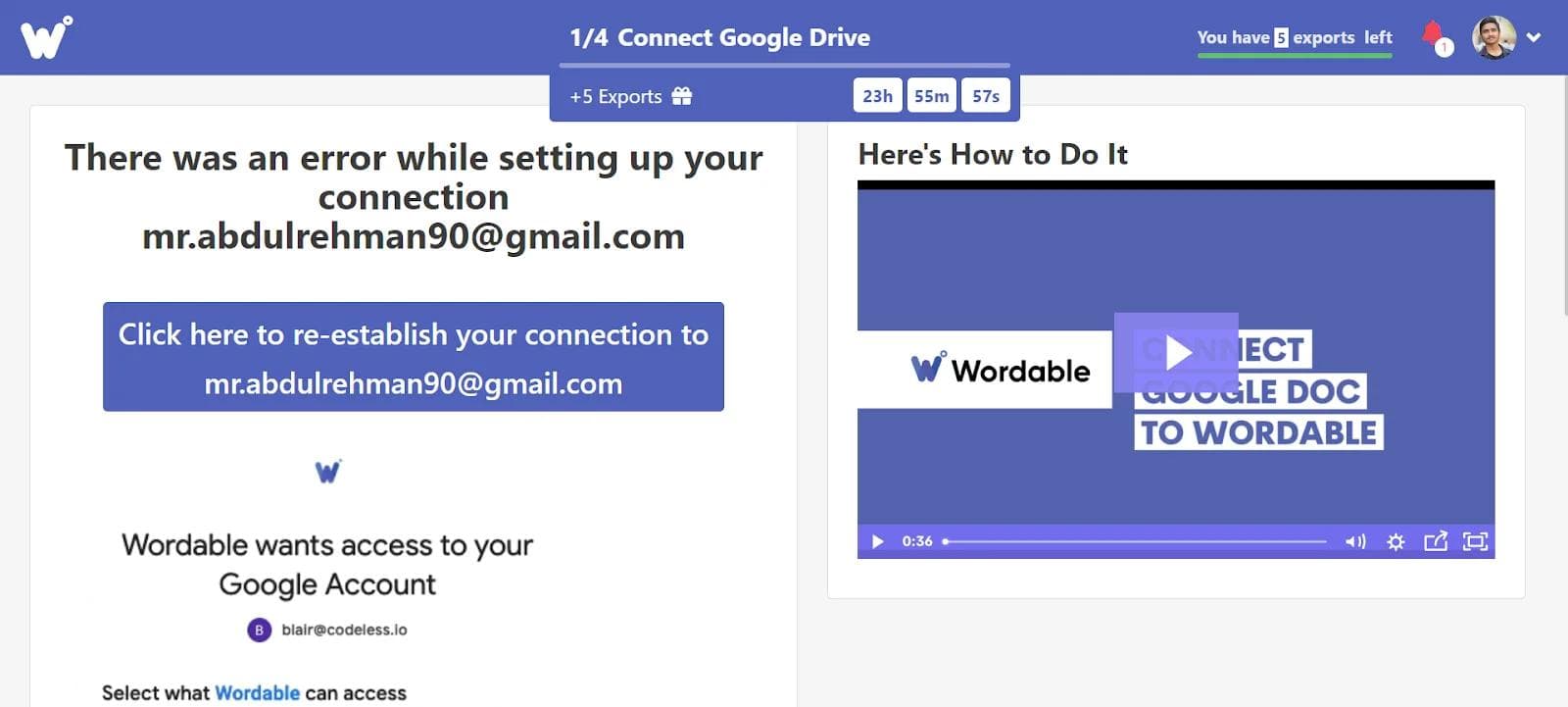 Step 3: Connect your website
Well, it's a step-by-step process! First, wordable connects with Google Drive.
Now it connects with the website where you want to export the content. So simply connect the site and continue.
Step 4: Import to wordable and export to WordPress
Once you connect to the Google Docs and Website, you'll return to the wordable dashboard.
Whatever you create and edit in Google drive will be visible in Wordable's recent. You can also search for the one you want to post.
Just click on the import, and it'll automatically fetch the google docs to the documents. You can make necessary changes and edits here, including the title, meta description, and images.
Once everything is settled, just click on the export, and your content will be published on your website in one click.
Step 5: Add-Ons (Optional)
Wordable is not just restricted to a single drive or a single website. You can connect as many Google Drive accounts and websites as possible.
Plus, you can add new users so that they can manage things for you. For this, you need to click on add new user. Enter their username and email, define their role, and save.
Wordable Pricing: How much to pay?
Well, you can experience wordable for the first five exports!
And if you want to continue using it, you have to pay for this. But How much to pay?
What about making your pricing?
Wordable gives you a meter for custom pricing, and you can select the plan and range depending on your requirements.
Basically, there are five plans, including
Hobbyist,
Solo,
Team,
Agency, and
Enterprise,
The pricing plans depends on the number of exports and Sites.
So make your price, enter details, and start using it.
What are the Pros and Cons of Wordable?
There is no certain need for this, but I categorize things to give you a comprehensive view. Below are some significant pros and cons of wordable:
Pros of Wordable:
Wordable is designed to transfer content from Google Docs to WordPress as fast and efficiently as possible. Instead of manually copying and pasting text, users can connect Wordable to their Google account and export the content with a few clicks. This can save hours, allowing users to focus on other aspects of their website.
It's user-friendly and intuitive, with a straightforward interface that makes it easy for anyone to transfer their content. There's no need for technical expertise or coding knowledge, making Wordable accessible to many users, from small business owners to freelance writers.
One of the biggest challenges of manually copying and pasting content is the risk of errors or formatting issues. Wordable eliminates this risk by accurately transferring the content from Google Docs to WordPress, preserving the original formatting and structure. This ensures that the content looks professional and polished on the website.
Cons of Wordable:
While Wordable offers a free plan, its paid plans can be more expensive than some alternative tools. For those on a tight budget, this could be a barrier to using the service. It's essential to consider the cost and benefits of Wordable in the context of the user's needs and budget.
Dependence on internet connection
Wordable requires an internet connection, which could be an issue for those with limited or unreliable internet access. In such cases, the service may not be available, making it difficult to transfer content when needed.
Wordable's primary focus is on content transfer. As a result, it may offer a different level of advanced features and customization options than more comprehensive website-building tools. For those looking for a more versatile and feature-rich platform, there may be better choices than Wordable.
Best Wordable Workflow:
The best workflow when using Wordable involves writing your content in a Google Doc in Google Drive, installing the Grammarly Premium browser extension for grammatical checks, and finally publishing it through Wordable.
It ensures that your content is error-free and professional-looking.
Writing in Google Docs provides a user-friendly platform for creating engaging and well-designed content, while Grammarly Premium helps to eliminate grammatical errors and typos. 
With the added convenience of publishing through Wordable, transferring your content from Google Docs to your WordPress site has never been easier or more efficient.
Rounding Up
So what's your decision? Whether you're a small business owner, freelance writer, or blogger, Wordable can help you easily, accurately, and quickly transfer your content from Google Docs to WordPress.
And with its user-friendly interface and straightforward design, even those without technical expertise can use Wordable to take their website to the next level.
In conclusion, if you're looking for a tool to help you transfer your content to your WordPress site, Wordable is an excellent option.
With the wide range of benefits I elaborated on, it's a proven tool that can make your life easier and help you achieve your goals. So why wait?
Subscribe for
the latest updates