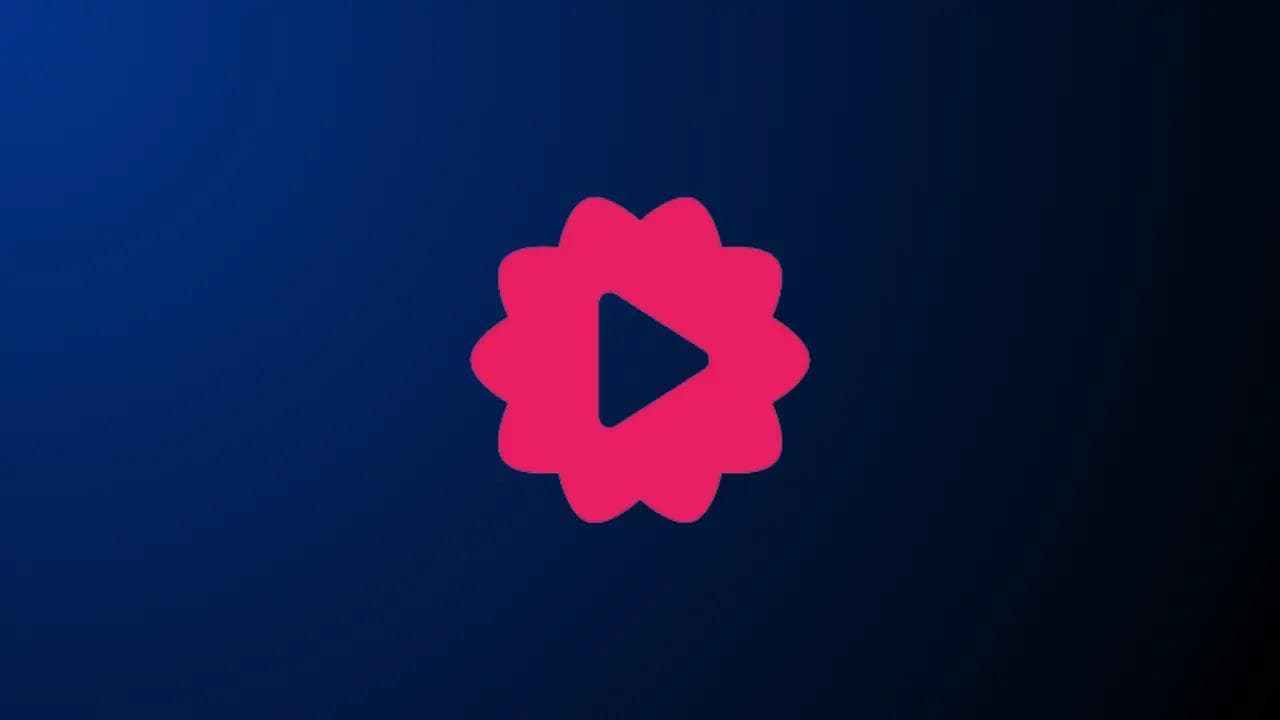 Transform your text into Video content with Fliki AI: Review

Unbeatable Software
May 24, 2023 at 7:45 PM
What if you're quite an introverted type of person but wanted to express your thoughts to the world? Or you don't have enough time to come on camera and record Facetime videos.
Meanwhile, professionals across various industries are constantly seeking innovative tools for streamlining workflows to enhance their productivity.
I have something that may help you in this regard. 🙂
Remember I have not been paid to write for Fliki AI. So this review is going to be unbiased!
So take a look at what Fliki AI is and how can it benefit you.
Fliki AI is an exceptional AI-powered tool designed specifically for professionals who wish to turn their text into captivating videos featuring AI voices.
However it offers an impressive range of features and a user-friendly interface, but I recommend it if you want to make youtube videos without breaking the bank. No need to spend time or hire someone for voiceovers. Fliki AI has got you covered.
There are other tools available in the market like Murf AI can speak for you, so what's the need for Fliki AI, and how it differs?
So we can call it seeking efficient video creation solutions. This review delves into the tool's standout features, provides real-world examples of its applications, addresses potential drawbacks, and offers suggestions for optimization.
Fliki AI Features:
Text-to-Video Conversion:
Fliki AI excels at transforming plain text into engaging videos. It employs advanced natural language processing (NLP) algorithms to interpret and convert text into visually appealing video content.
It offers a variety of customizable templates, allowing professionals to choose from a range of styles, themes, and visual elements to suit their specific requirements.
Benefit: You can utilize this feature to generate videos without the need for complex video editing skills. It is particularly useful for busy individuals who want to create visually stunning content in a time-efficient manner.
AI Voice Synthesis
Well, it's time to leverage the state-of-the-art AI voice synthesis technology to generate lifelike voices that narrate the text within the videos.
Fliki AI got a diverse selection of AI voices, enabling professionals to match the tone and style of the narration with the content and target audience.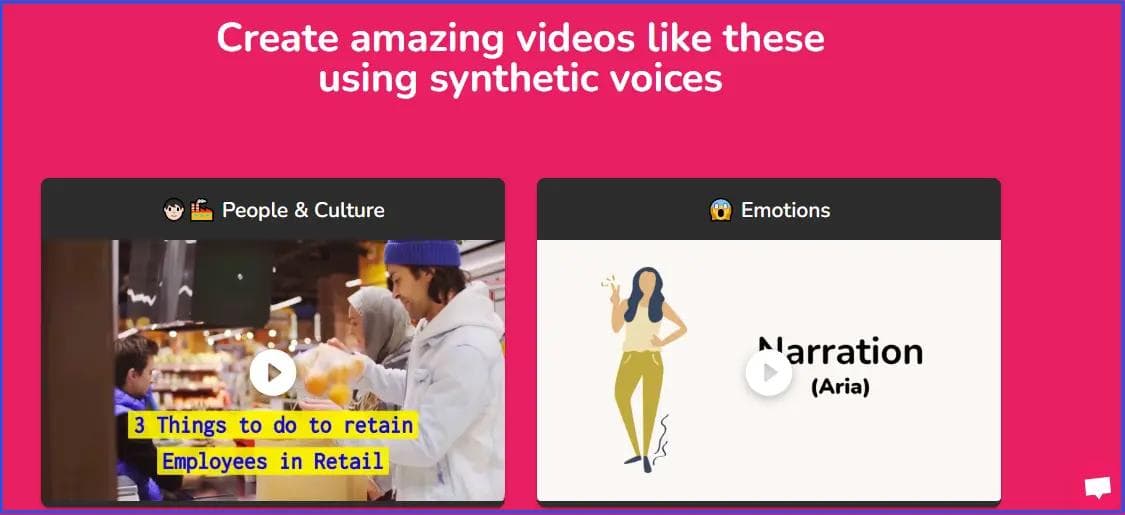 Benefit: Creators can now infuse their videos with a human touch, eliminating the need for voiceover artists.
Leveraging the advanced AI voice synthesis technology, Fliki AI enables users to create lifelike and expressive voices for their videos. This revolutionary feature not only saves valuable time but also significantly reduces costs associated with hiring voice talent.
Customization Options
Customizations make the tools more creative and interesting. Yes, the more customization you provide to users, the more value you get in return.
Fliki AI understands this well and allows users to modify the font, color schemes, transitions, and visual effects to align with their brand identity or project requirements.
Furthermore, the tool enables the addition of logos, watermarks, and other visual elements for branding purposes.
There could be improved customizations but still, it's fine.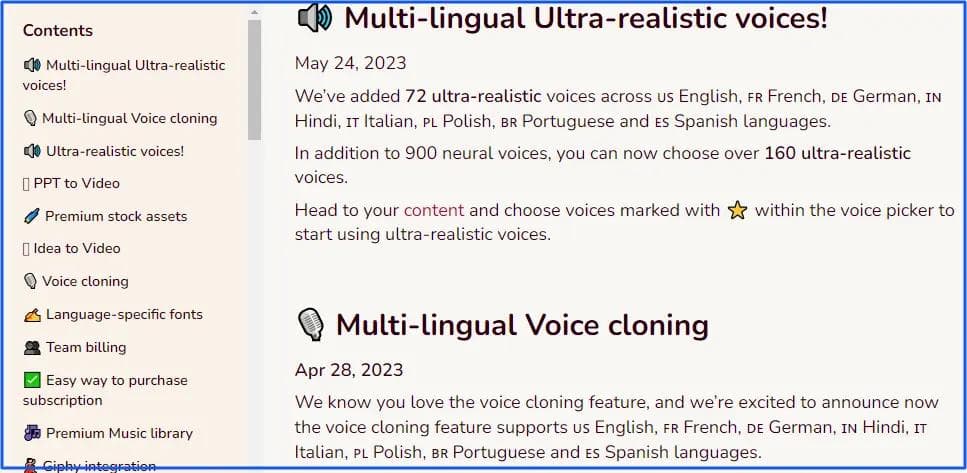 Benefit: It's a plus to maintain a consistent visual identity across their video content, enhancing brand recognition and establishing a cohesive professional image.
Image and Video Integration
Fliki AI goes beyond text-to-video conversion by offering seamless integration of video and images.
This powerful functionality allows professionals to incorporate their existing visual assets, such as product images, stock footage, or personal videos, into their video narratives.
Benefit: This feature not only enhances the overall quality and aesthetics of the videos but also enables professionals to effectively showcase their products, services, or ideas.
Whether it's adding stunning visuals to support a marketing campaign or integrating personal footage for a heartfelt testimonial, Fliki AI equips users with the tools they need to create engaging and visually captivating videos that resonate with their audience.
What about making a complete Podcast with Fliki AI?
Yeah! It's time to embark on a podcasting adventure like never before with Fliki AI!
This incredible tool not only simplifies the process of creating podcasts but adds a touch of fun along the way. Say goodbye to tedious recording sessions and hello to a world of creativity and excitement.
With Fliki AI, you can unleash your inner storyteller by transforming your written content into captivating audio episodes. Imagine the joy of hearing your words come to life through the dynamic and expressive AI voices offered by Fliki AI.

Whether you're diving into informative discussions, sharing thrilling stories, or cracking jokes, Fliki AI's text-to-podcast conversion feature ensures that your content is delivered with flair and entertainment.
So, sit back, relax, and let Fliki AI turn your text into a sensational podcast experience that will captivate your audience and bring a smile to your face.
Create your own book with Fliki AI
Fliki AI opens up new horizons for aspiring authors by offering a hassle-free solution for book publishing. With Fliki AI's Book Publisher feature, individuals can now bring their literary creations to life with just a few simple steps.
The intuitive interface allows users to enter the book's name, and author's name, and craft a captivating description that entices readers.
Fliki AI also provides the option to upload a visually appealing cover image, ensuring that your book catches the eye of potential readers. Gone are the days of grappling with complicated formatting and time-consuming publishing processes.
Fliki AI streamlines the entire publishing journey, empowering writers to focus on their creativity and storytelling.
In just a few clicks, your book is ready to be shared with the world, reaching a wider audience and fulfilling your publishing dreams. With Fliki AI Book Publisher, the process of publishing a book has never been easier or more accessible.
Overall Analysis of Fliki AI:
Fliki AI stands out as an exceptional tool for professionals due to its ability to transform the text into visually appealing videos with AI voices.
However, it is important to address potential drawbacks to provide a comprehensive review.
Fliki AI Pros:
User-Friendly Interface: Fliki AI offers an intuitive and user-friendly interface, making it accessible to professionals with varying technical skills. The drag-and-drop functionality, combined with clear navigation, allows users to create videos effortlessly.
Time and Cost Savings: By automating the video creation process, Fliki AI saves professionals valuable time and resources. Users can produce high-quality videos without the need for extensive video editing or voiceover production, reducing both production timelines and costs.
Customization Flexibility: The extensive customization options offered by Fliki AI allow professionals to tailor their videos to specific needs. From branding elements to visual effects, users have ample freedom to create videos that align with their unique style and requirements.
Versatility and Adaptability: Fliki AI caters to professionals across various industries. Whether it's marketing, education, real estate, or any other field, the tool's versatility enables users to create impactful videos for a wide range of purposes. This adaptability ensures that professionals from different sectors can benefit from Fliki AI's features.
Fliki AI Cons:
Limited AI Voice Options: While Fliki AI offers a diverse selection of AI voices, some users may find the available options limited in terms of accents or languages. Expanding the voice library to include a broader range of regional accents and languages would enhance the tool's global appeal.
Lack of Advanced Editing Features: Fliki AI primarily focuses on simplifying the video creation process, which means it may not offer the same level of advanced editing features as dedicated video editing software. Users seeking intricate video editing capabilities may find the tool's editing options somewhat basic.
Suggestions Where Fliki AI can Improve:
Introducing features that allow users to customize the AI voices further would be valuable. Options like adjusting the pace, tone, or emphasis of the narration could provide users with more control over the voice output.
Incorporating collaborative functionality, such as the ability to invite team members to collaborate on video projects, would make Fliki AI an even more valuable tool for professionals working in teams or agencies.
Fliki AI Real-World Use Cases:
Marketing and Advertising
Imagine the excitement as professionals in the industry harness the power of this innovative tool to create engaging promotional videos that mesmerize audiences. Fliki AI's text-to-video conversion takes marketing content to the next level, transforming written masterpieces into visually stunning videos accompanied by persuasive AI voice narration.
Picture this: with Fliki AI, marketers can effortlessly unleash their creativity and bring their ideas to life in a matter of minutes. No more tedious and time-consuming video production processes.
Now, professionals can dive into a world of fun and excitement, turning written content into eye-catching visuals that grab attention and leave a lasting impression.
Whether it's crafting a video advertisement for a new product, showcasing the unique features of a service, or promoting a brand with flair, Fliki AI has marketers covered.
Say goodbye to dull and static content and hello to a dynamic and interactive experience that captivates viewers. There's much to explore!
E-Learning and Training
Imagine the excitement as educators effortlessly convert their educational materials into visually stunning videos that keep students on the edge of their seats.
Fliki AI's customizable templates and AI voice synthesis feature take the learning journey to a whole new level, making complex concepts easier to grasp and retaining students' attention.
Education and training professionals can now tap into the power of this remarkable tool to transform educational content into captivating video lessons and tutorials.
Say goodbye to mundane textbooks and hello to a whole new world of interactive and engaging learning experiences.
Social Media Content Creation
Ignite your social media presence with Fliki AI and take your content creation game to new heights! Professionals managing social media accounts for businesses can now supercharge their efficiency by harnessing the power of this incredible tool.
They can transform blog posts, articles, or announcements into short, attention-grabbing videos optimized for social media platforms. The ability to integrate images and videos enhances the storytelling potential for social media marketing campaigns.

With Fliki AI, transforming blog posts, articles, or announcements into captivating videos optimized for social media platforms has never been easier.
Fliki AI Pricing


Wrapping Up:
So the choice is yours! Without a doubt, Fliki AI is a treasure trove for creating visually captivating videos accompanied by AI voices. Its user-friendly interface invites you to dive into a world of creativity and unleash your imagination.
With Fliki AI, you not only save precious time and costs, but you also have an array of extensive customization options at your fingertips. It's like having a professional video production studio right on your screen, but without the hassle.
But wait, there's more!
Fliki AI doesn't limit itself to static visuals. It effortlessly integrates images and videos into your creations. Imagine the fun of piecing together the perfect collage of visuals that perfectly complements your content. Fliki AI turns the ordinary into extraordinary, making your videos pop and stand out in the crowded digital landscape.
While Fliki AI's voice options may not encompass every accent or intonation under the sun, they still bring a touch of personality and charm to your videos.
Sure, there may be room for improvement in terms of voice customization, but hey, Rome wasn't built in a day, right?
Fliki AI has immense potential to expand its voice library and cater to an even wider audience, allowing users to create videos that truly reflect their brand's character and style.
Final Thoughts
In the grand scheme of things, the benefits and versatility of Fliki AI outweigh any minor limitations. It's a powerful asset for professionals in the realms of marketing, education, and content creation.
So Embrace the fun, flexibility, and boundless creativity it offers. Let your ideas come to life, your brand shine, and your audience be enthralled. Fliki AI is here to take your videos to new heights, and the possibilities are as limitless as your imagination.
Get ready to embark on an adventure where imagination meets innovation, with Fliki AI as your trusted guide.
Subscribe for
the latest updates