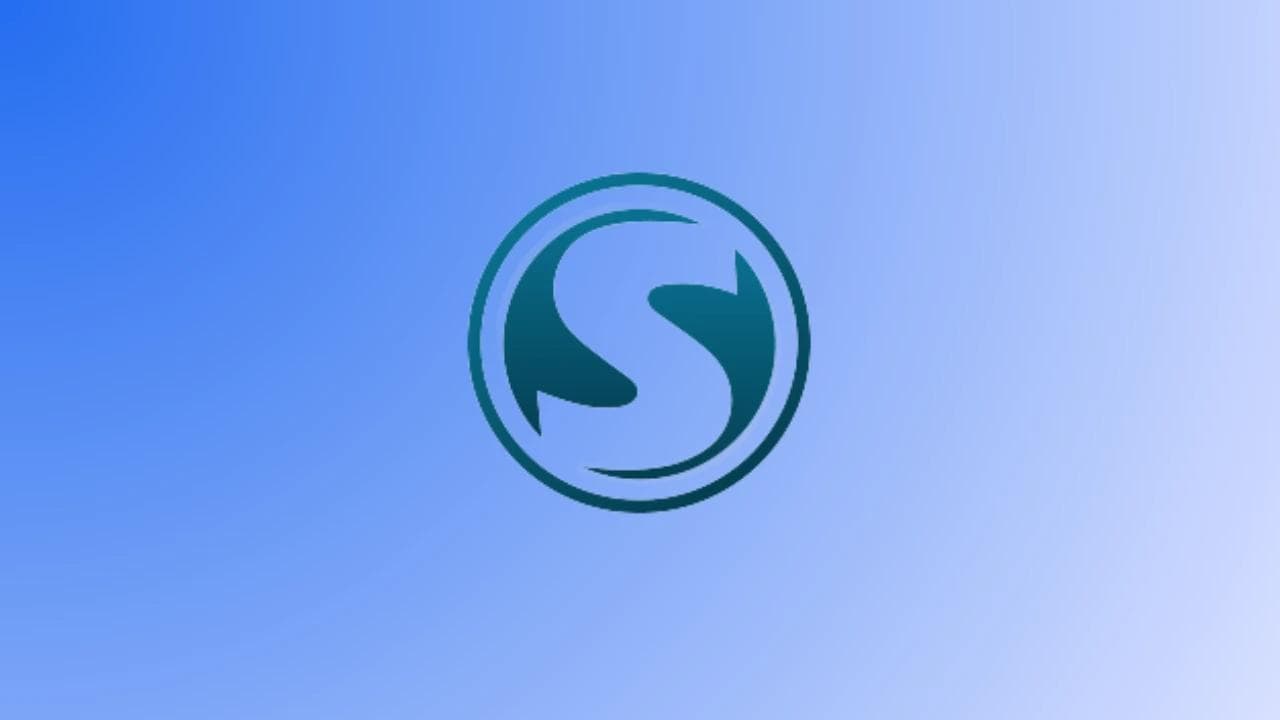 SEOPressor Review 2023: Can You Dominate Search Rankings?

Unbeatable Software
May 15, 2023 at 1:08 AM
Looking back, it was quite easier to spam and rank. Maybe that's why a lot of people say that SEO is dead. But it's not, and in this SEOPressor review, I will share a unique way to rank on google search results.
This SeoPressor review will cover all tool aspects, including the blog title generator. And the top, we will see how it's different from Yoast and RankMath.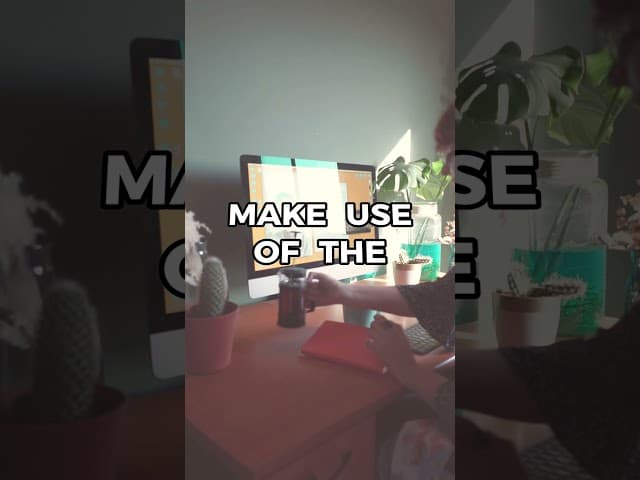 SEOPressor Review: Key Takeaways
Huh! thinking SEO is scary. It is no more than now for WordPress with SEOPressor plugin. You can get great results and make the process almost free with minimal costs.
SEOPressor is a premium WordPress SEO plugin.
This SEOPressor Review has covered all aspects in detail
It's been in the industry for over a decade
As compared to the price, the features it offers are worth it.
As Google works on improving its algorithm, SEOPressor improves to get the websites ranked on the new algorithm.
SEOPressor is packed to become the one SEO toolkit one can ever need.
Over 120,000 websites use this special SEO plugin for SEO. The main hurdle for any online business is to rank high on google. SEO can take a hectic time or thousands of dollars to get the right SEO expert on board.
Starting With SEOPressor Content Optimization:
WordPress is a user-friendly, available website builder with various premium SEO plugins to rank higher on Google. Yet, it is pretty intriguing to decide which SEO plugin we shall use.
SEOPressor is a WordPress plugin making SEO easier and more efficient. Although various SEO plugins are available in the market, no one comes close to SEOPressor WP Plugin.
It is mainly used for On-Page SEO analysis with specialization in on.
SEOPressor Score
LSI Keyword suggestions
Suggested Optimization
How to use the SEOPressor Blog title generator plugin?
SEOPressor Blog Title Generator plugin is a must and essential tool for every blogger. This WordPress plugin automatically creates SEO-friendly blog post titles in real time.
You can easily set up this plugin and start using it with your blog posts right away. It brings an outstanding experience of blogging without any extra effort, even if you are a beginner!
Here is how to set up the SEOPressor Blog Title Generator plugin:
Step 1 – Login to your WordPress Admin Area
Step 2 – Go to Plugins > Add New
Step 3 – Search for Seopressor Blog Title Generator Plugin and Install It
Step 4 – Activate The Plugin
Step 5 – Setup The Preferences of SEOPressor Blog Title Generator Plugin.
What features SEOPressor offer?
A customized plugin to save hours of work and do real hard work in the smartest way. Let's have an overview of what SEOPressor offers before using it.

#1 SEO Intelligence success
A customized plugin to save hours of work and do real hard work in the most intelligent way. Let's have an overview of what SEOPressor offers before using it.
#2 On-Page SEO Analysis
The evergreen guard advanced google algorithm can rank you high with optimization and quality user experience. This SEO plugin instantly gives an insights overview and optimization suggestions to improve the SEO analysis and keeps you on the safe side by preventing any other issues, especially over-optimization, keyword stuffing, etc.,
#3 Semantic Builder
With all essential standards, a codeless solution makes everything easier. It comes with the semantic builder of SEOPressor, combining semantics analytics with other essential plugins to give a ready-to-use solution.
#4 Crawler Control
Make google feel your presence with crawlers and indexers, else google doesn't even know about your online business existence. With this dynamic crawler control, you can easily customize the path of crawlers for indexing. The best part is it's all automat.
#5 Link Management
With automatic smart linking, you get keyword links on your fingers. With the right setting, all keyword linking is done, and each aspect is fully automated.
#6 LSI Keywords
You can use these suggestions within your blog posts and overview what's missing in the content.
#7 Checking over-optimization
With the recent update of the Google algorithm, now the user experience matters most in ranking, and over-optimization can ruin it, making your website de-ranked. Say goodbye to such SEO penalties as SEOPressor ensures you never get the content over-optimized.
#8 More than 1 keyword optimization
Why shall we utilize all energies on a single keyword when we have the right to optimize your content for search engines for multiple keywords?
#9 Site Audit
It's essential for every online business, especially to get started with SEO. With this feature, make sure everything alongside is up to mark, and you have got a healthy domain.
#10 Content Manager
There are two essential elements of content: user experience and optimization. So with quality content produced, you can use the Content option in SEOPressor and get your content all optimized from LSI keyword to density, meta description keywords, and much more.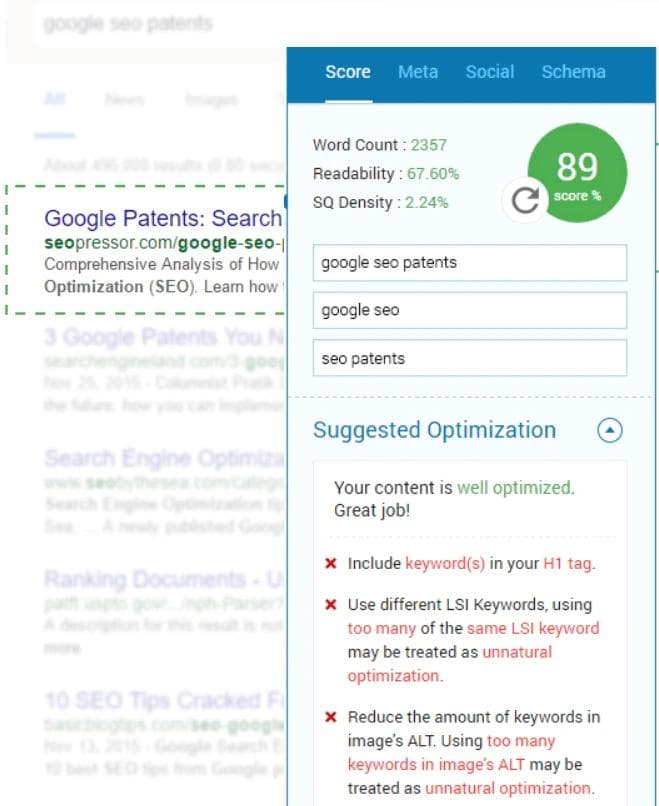 How to use SEOPressor Like A Pro in 2023?
Using SEOPressor is quite simple.
Let's install SEOPressor on your website and get started with it.
Install and activate SEOPressor
It is straightforward to get started.
For installation,
Go to your WordPress dashboard, and click on add plugins in the posts. Here you will get an option to upload a plugin. Choose the downloaded SEOPressor zip file and get it uploaded. As it gets uploaded, just install the plugin, which appears in the list of your installed plugins.
To activate:
Click on the plugin and opt for" Start a Tour." You will be redirected to plugin settings to verify you have fully filed all server requirements. In the Licensing section, enter your serial number/key and Activate the plugin. Finally, the SEOPressor Plugin is installed and activated.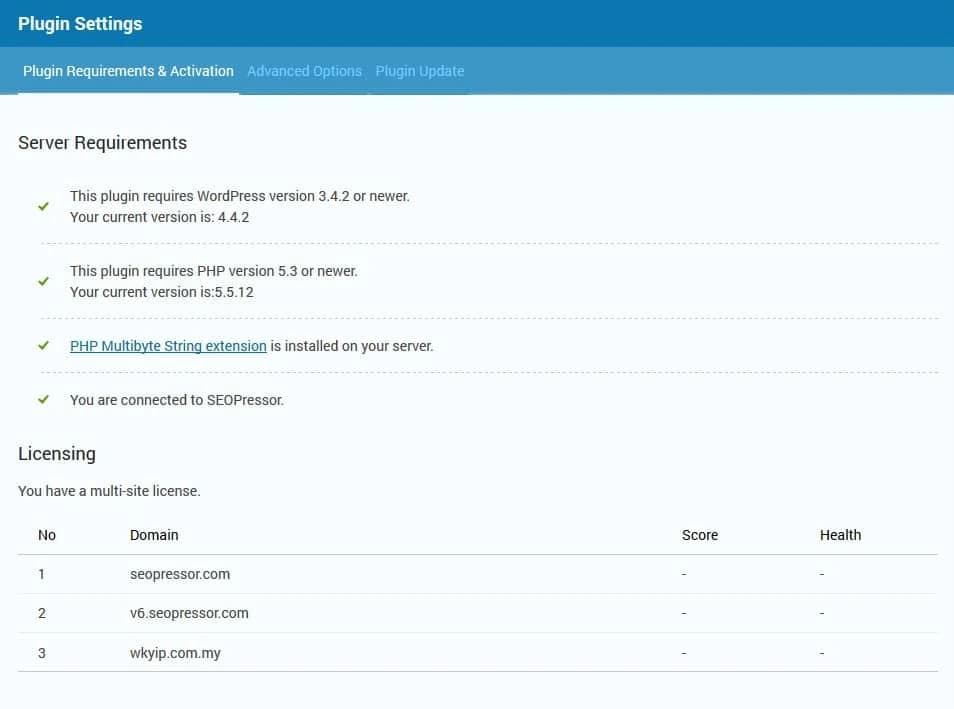 Exploring And Interacting With The User Interface
Whenever you go to your word press dashboard, in the top right corner, there is the SEOPressor logo. As it is clicked, the panel slides in.
To start, enter any keywords, and you will get: word count, readability, SQ density, and score. Below there are two options Suggested optimization and LSI keyword suggestion. In the Score section.
As you move to the right, there are three more sections Meta, social, and schema.
In general, Meta is for google lookup, and social is for optimizing page appearance for social media. Schema tells how search engines read and think about your website.
That's for the content optimization part. Moving forward, visit their dashboard to get started.
How does the SEOPressor dashboard Function?
On the top left, there is your account score and health. Moving straight to right here, you get all updates and news here. Keep an eye on both these corners.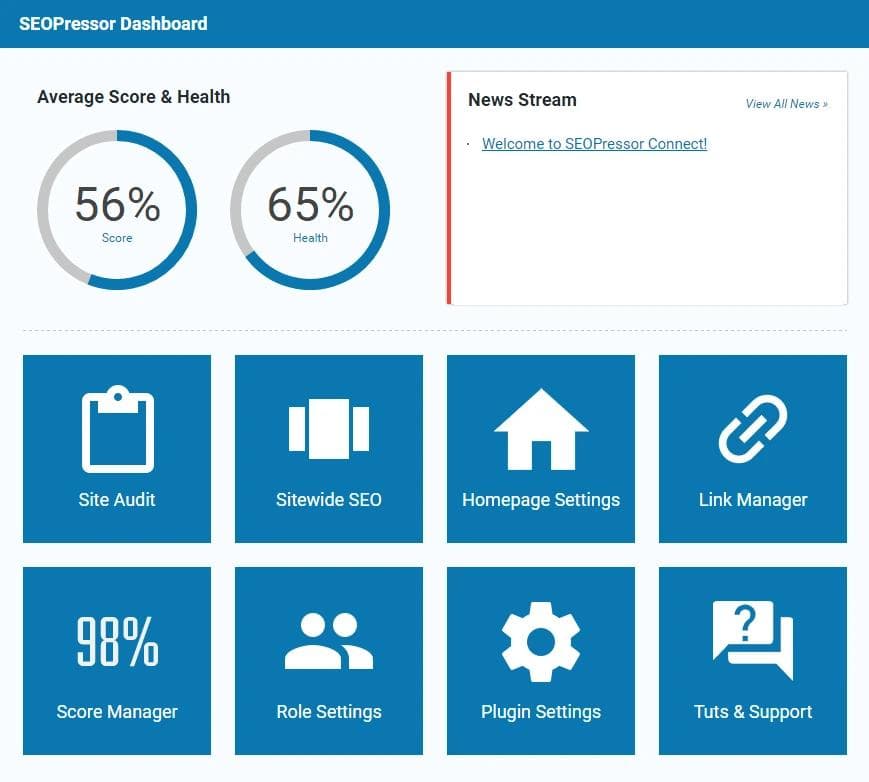 Hovering over to each icon on settings, you will see its details and purpose.
What's next for learning?
There are detailed tutorials on their website. To learn more, move to their website.
SEOPressor WordPress SEO: Advanced Google emulating algorithm
Instant optimization suggestions and feedback are the best part of this tool. Preventing overheads and fulfilling deficiencies, the main aspects of SEOPressor Plugin, are
On-Page SEO Analysis, especially for Over-optimization check, Multiple keyword analysis, Semantic density analysis, and the LSI keywords engine and suggestions
Accessible SEO Intelligence to get all your website Intel and get alerts for immediate updates. The main aspects of accessible SEO intelligence are Site wise SEO Audit, Score Manager, and SEO trends.
A comprehensive semantic builder is expected to become a number soon on the semantic web. Improve relevancy with Meta settings, schema, google knowledge graph, local SEO, and a lot more.
A smart link manager to efficiently and effortlessly build, manage, and fix internal link structure. It works with Link managers, Sitewide link policies, and automatic smart linking.
And much more to discover
SEOPressor Customer Support Review
A friendly and easy-to-access customer support takes all headaches away. If you face any issues on the SEOPressor website, scroll down and select customer support to access customer support.
PRO TIP: For a fast reply, don't forget to mention your SEOPressor key/license number issued to you.
Is the SEOPressor pricing worth it?
SEOPressor comes with a monthly subscription of $9 to use their plugin on many sites under a single license issued. For powerful SEO, the tool is worth it and shall be with every online business on the internet. Powerful SEO tools await to rank your website.
As SEOPressor is only a plugin, there is no free version or trial available. If you are serious about SEO, it's already a minimal cost compared to SEO experts to get started with SEO effortlessly right away.
Why pay there when free SEO Plugins are available?
It's about priorities and what features you require. Compared to parts, none of the free SEO Plugin stands when it comes to SEOPressor. The insights are best. SEOPressor is packed with all the SEO insights you have to gather with hundreds of tools to get started with SEO.
SEOPressor VS Yoast: Battle of the Best
Here's a quick unbiased comparison between SEOPressor and Yoast SEO.
Search Engine Optimization
Both SEOPressor and Yoast SEO WordPress plugins come with step-by-step instructions that help you optimize your website for top 10 rankings on Google, Yahoo, Bing, etc.
For example, this screenshot shows how SEOPressor presents the optimization steps in an easy-to-understand format. Also, if it feels confusing, you can hire an On-Page SEO expert from Fiverr or other platforms.
On-Page Optimization
SEOPressor is one of the most popular seo WordPress plugins to beat all on-page seo tasks like meta tag settings, image alt tag filling, etc. It has several features to help you create a custom XML sitemap to keep your website's pages indexed by Google, Bing, Yahoo, etc.
The most important feature of SEOPressor is creating a custom meta title and meta description for every page or post on your site. Using various templates, you can even set different meta tags for the same page. It will come in handy when you have a lot of posts on your blog.
It's as SEOPressor guarantees every page has unique meta tag content, which boosts SEO rankings. With the Yoast SEO plugin, this is impossible unless you manually change the metadata again when you add another new post to your blog !!
You can also use SEOPressor with YARPP (Yet Another Related Posts Plugin) to show related posts at the bottom of each post which helps in increasing page views.
Another very useful feature is the ability to specify custom image alt text, in which you can highlight important keywords in your articles using images. SEOPressor also has a great feature to automatically fill the meta title and description for all images on your website.
You will find several similar features, like synonyms management, breadcrumbs, etc., in both plugins.
However, what sets SEOPressor apart from the Yoast SEO plugin is its built-in keyword suggestion tool called Keyword Analysis. This awesome tool pulls related long-tail keywords directly from the Google search volume database and lists them out for you to select suitable ones for your content !!
SEOPressor wins this round as it has more features than the YoastSEO plugin to help you get easy SEO success.
Headings & Titles
SEOPressor comes with a great feature called Headline Analyzer, which checks your post for common headline errors and improves them so that you can write better titles in the future.
It is particularly useful when writing long posts with several sections. You can also specify different headline templates for each page/post, which appear unique in search engine results pages (SERPs).
You can use this feature to create catchy titles by applying cool styles & fonts, adding numbers, etc. SEOPressor allows you to set up default heading properties automatically when creating new headings or sub-ings for your articles!!
This feature is missing in the Yoast SEO plugin; however, it has a unique feature called focus keywords, which automatically highlights your primary keyword for each post!!
You can also create custom presets of H1-H6 tags and apply them on the fly to your posts! It saves tons of time when creating new pages/posts.
SEOPressor again beats YoastSEO plugin in this round because of its cool headline analyzer & preset tools, which save lots of time while writing new content.
Content Analysis
One of the main reasons people prefer SEOPressor over other SEO plugins is that it helps you write better content. It comes with a great readability analysis tool that evaluates your content based on the following parameters:
Sentence Length
Word Count
Words per sentence
Flesch Reading Ease Score
Flesch Kincaid Grade Level Score
SEOPressor calculates all these parameters and generates a score from 0 to 100, which helps you improve your content by breaking long sentences into smaller ones, keeping word count low, etc.
The plugin also provides an option to replace short meaningless words with longer synonyms to make your content look more professional.
You can use this feature to create never seen SEO-friendly long-tail keywords for Google Adsense. It is a very important part that helps you beat the competition in search results!!
There is no such tool available in the Yoast SEO plugin, so you get creative and do some manual work to improve readability, which takes lots of time!!
SEOPressor wins this round hands down as it provides an advanced readability score based on multiple parameters, whereas the YoastSEO plugin only shows the overall reading ease score.
Subscribe for
the latest updates