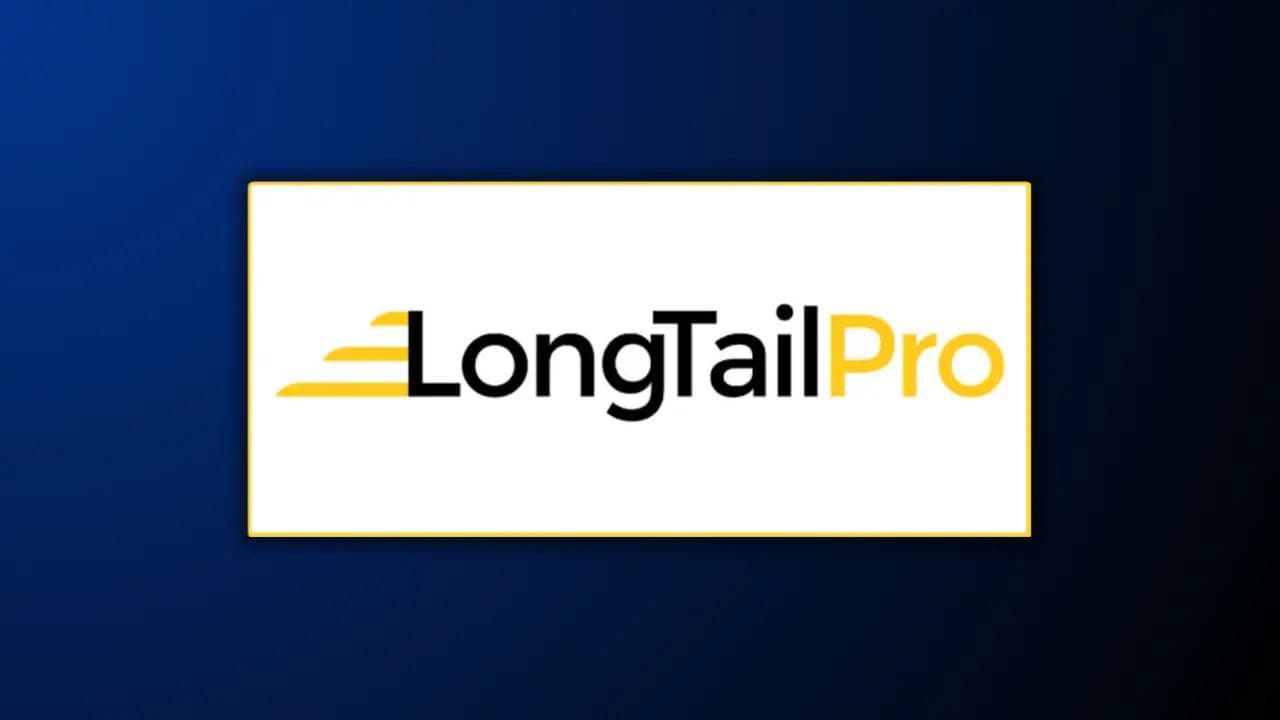 Long Tail Pro Review: Is it the best keyword research tool?

Unbeatable Software
June 15, 2023 at 6:46 AM
Long Tail Pro is a popular keyword research tool used by large and small businesses, entrepreneurs, and even bloggers to find profitable keywords. Because of its popularity, many people wonder if it's the best keyword research tool available. That answer depends on your needs as a marketer or business owner. In this long tail pro review, we will cover all aspects of it to find the best keyword research tool.
Long Tail Pro Review: Quick Review
Long Tail Keyword Research Tools are essential for marketers to drive traffic from search engines like Google and Bing through organic or free traffic sources.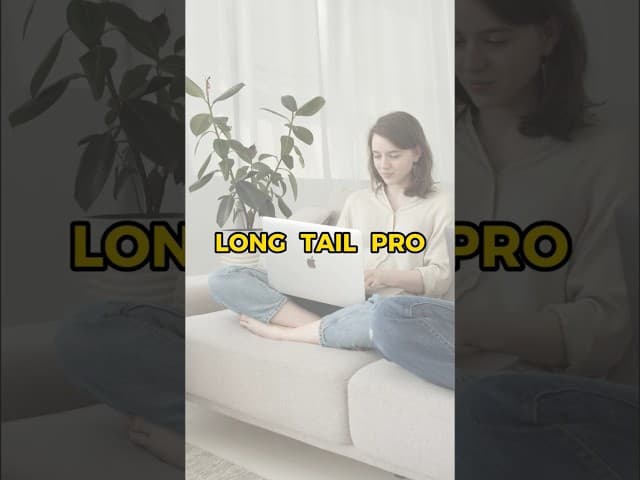 The first step in finding these long-tail keywords that will attract highly targeted visitors is using an effective keyword research tool such as Long Tail Pro.
After reviewing this software, we can confidently say it is one of the best tools out there for finding.
PROS
User-friendly experience
Easy to use even for beginners
Stands in top Keyword research tools in the industry
There is a ten days' refund – well, three days more than the industry.
Detailed KW analysis to dig perfect KWs
Get bulk keyword suggestions: input about five seeds keywords, and the tool will provide approximately 400 keywords related to them.
Excellent KW competitive score: It's a number between 0 to 100, indicating how difficult it is to rank this particular keyword on google.
Competitor Analysis Screen is beneficial.
Flexible working for multiple projects: You can create different tasks to keep everything organized and distinct under additional files.
Rank Tracker: Accurate and relatively easy to use.
CONS
Overall a little slow in displaying keywords results
No free version. There shall be a trial version to test t it before buying a monthly subscription.
Limit on keyword seed can be higher: I wish to somehow increase 200 to 10,000 KWs entry at a time.
Being an online business endpoint is to rank high and make profits. To achieve it, you need niche keywords for your products or services. Keywords are gamer makers. To perform effectively, you need the best keywords and ranking strategies in your niche to stand up in the crowd.
There are various SEO toolsets offering keyword research, but the question is, which one does your business needs? An effective online Keyword research tool I found is Long Tail Pro. I have used it for about two years, and here I will share my experience with Long Tail Pro, so let's dive in.
What Makes Long Tail Pro unique is its capability to deliver long-tail unique keywords, their Avg. KC score to show ranking difficulty on search engines.
What Is Long Tail Pro Tool?
Long Tail Pro is a keyword research software/online tool that helps marketers find many clear keyword ideas for their websites, blogs, or other projects. You can use these keywords to create the best content. It's a robust SEO toolset, mastering keyword research with a four-step approach.
Entering a related keyword and getting thousands of suggestions
Filtering and Running keyword competitor analysis with over 13 metrics
Getting an estimate of keyword possibility with Rank Value
Getting ranked high and then staying there with Rank Tracker
Who Shall Use Long Tail Pro?
You must get Long Term Pro if you are
A blogger doing affiliate marketing and thinking of getting a paid tool for practice
A content marketer who want profitable ideas and great online keyword in the niche too.
A writer is writing with unique niches.
With it, if your business wants to play effectively with keywords, then trying long tail pro will be worth it.
Which Plan Should You Buy?
There are three plans available for the buyer, namely Starter, Pro, or Agency Plans. If you are an individual starting, then it's recommended to get a Starter plan. On the other hand, if you are a cyclic entrepreneur or established business, you should try the Pro plan.
And yes, if you are a team of individuals with an already successful business, then you are in scaling mode, and an agency plan will be better for you.
Loke every SEO toolset they offer monthly and yearly pricing plans. Here I have presented a comparison to find which suits you best. If you are low on budget, a small company, or a starter, I will recommend using the Monthly Start package as I believe it's worth it.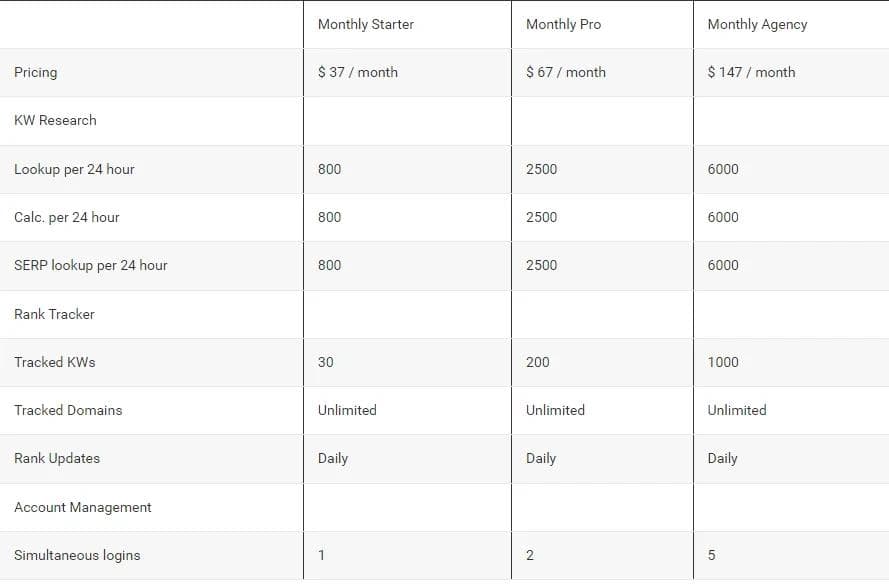 Choose your plan to get started with Long Term Pro today.
You can discover more about each plan and study their free study resources. With it, you have the option to live chat to ask questions. Clear doubts, make a solid plan, and then buy any of the Long Tail Pro packages with the end goal in mind.
How To Download Long Tail Pro?
Back in 2016, Long Tail Pro became a web-based application, so you won't have to download anything on your computer to get started. Growth has become easier now. Still feeling a bit confused.
Features I Like Most About Long Tail Pro
Keyword Research
With Long Tail Pro, it isn't just a keyword search. It starts by hunting some good keywords and then ranking them on google. Here along with keyword suggestions, some of the important metrics you get include Avg. KD, volume, bids, words, etc.
Here the main interest actor is Avg. KD. It's a scale of Long Tail Pro from 0 to 100 indicating how difficult it is to rank with this keyword on google. The general idea is all under 30 are easy to rank, and those above 40 become difficult. Just by sorting the KD number, if you got an under 30, then it's a winner keyword in your hands. 
Competitor Analysis
After finding a winning Keyword to dive deeper, just click on the keyword. Now you get ideas of what you need to appear on the first page of google and what it looks like. Here are a lot of factors, but I always focus on these metrics.
External Backlink
Site age
The Citation Flow and Trust Flow
How well does each search result use your winning keyword in the title?
The average competitiveness of the keyword
Rank Tracker
The rank tracker is always in high waters. Who doesn't want to track how Google traffic flows with your selected keywords?
The process is pretty simple. Just put the
keywords in Add keywords box
Website URL in Domain or URL box
Choose your country location, search engine, and tracking intervals like daily, monthly or yearly.
And add them. Here getting each country tracking separately is the most effective factor for ranking, growth, and scaling.
The end results show where your site currently ranks along with the ranking history to analyze performance. Similarly, by clicking on the individual keyword, you can see the tracking history from the moment you started tracking it. You can look at this ultimate long tail pro guide to start using it like a pro.
My Long Tail Pro User Experience
Still, in 2021 I am using Long Tail Pro for keyword research. Even though we have a couple of tools for it but doing KW research, we only prefer Long Tail Pro over the other tools too. Being an SEO guy, I will comment Long tail pro has got all the essential features needed for any SEO guy starting with;
Customizable Dashboard
In-depth keyword research
Filtering different keyword metrics
SERP Analysis
Rank Tracker
Backlink analysis
And a lot more
Customer Support: It's helpful and responsive customer support. You have the option to reach out to them 24 hours a day, 7 days a week and but repose on weekends is slowed as compared to normal days.
In the help section, there is a lot of learning material for you, and with it regularly updated blog to learn more and stay updated with what is happening in the digital world.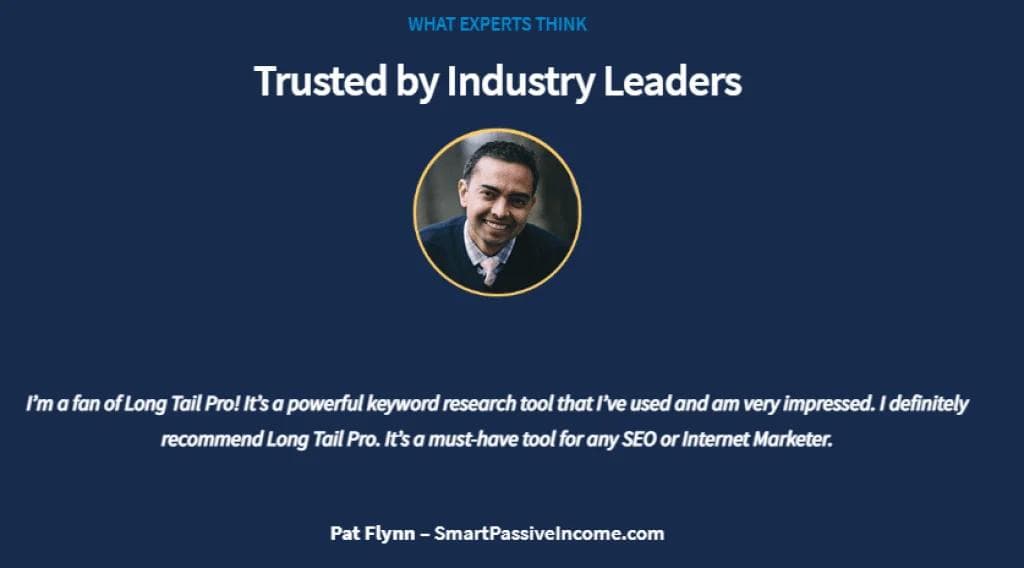 Why Use Long Tail Keywords?
Firstly, let's have a look at why the industry has started shifting to long-tail keywords rapidly. It's all in data as now search style is changing, and with AI-powered robots like Alexa, Siri, and all stuff now, the traditional operational methods are changing. 
As for ranking, it is much easier to rank on long-tail keywords so now even SEO experts have started shifting to long-tail keywords. Especially niche bloggers are working and ranking only with long-tail keywords. So the question is, why are you not doing it? And If you are doing then is it done effectively?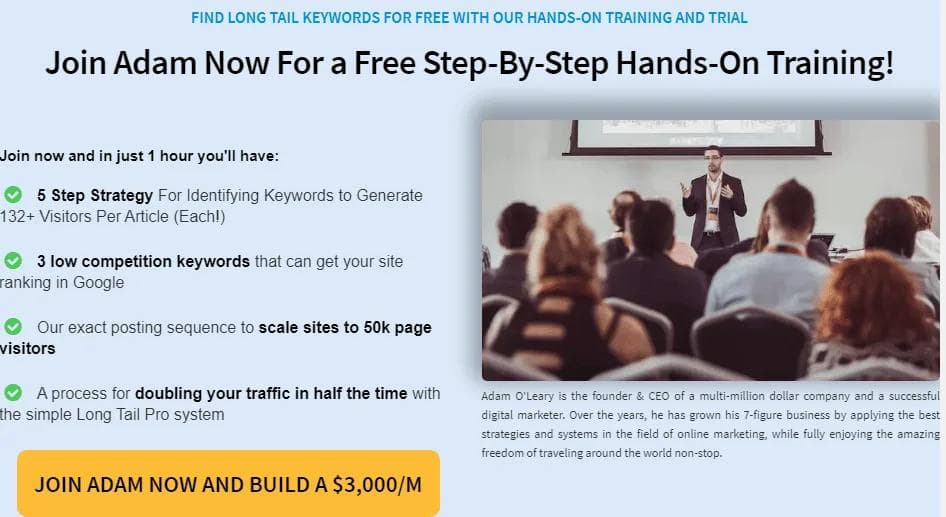 Why Move To Long Tail Keywords With Long Tail Pro?
It isn't only just about features. As with all other things, you get a budget-friendly Keyword research tool.
Long Tail Pro VS Market Samurai
The first question that comes to mind is which long-tailed keyword tool is better long tail pro or market samurai. Is long tail pro or market samurai a better long-tailed keyword tool?
Market Samurai provides a 30-day free trial for their software. However, long-tail pro-only offers a seven-day free trial. However, long-tail pro has an extensive amount of features such as:
long tail pro has a comprehensive database of 120 million keywords, with long tail pro
long-tail pro is capable of keyword suggestion which is also included in the long tail pro
long tail pro's rank tracker features update you on your ranking and tracks competitive changes
long tail pro provides backlink checking, which market samurai does not
Long tail pro offers many other features, while market samurai is limited to long-tailed keyword research for SEO purposes only.
Keyword tool comparison
Long-tail pro has more flexibility in terms of how you search your keywords, while market samurai provides long tails keywords only.
In other words, long-tail pro is a long-tailed keyword tool with many additional features, while market samurai's sole purpose is long-tailed keyword research for SEO purposes only.
However, long-tail pro does not have a free trial available to the public, while market samurai does. But long tail pro has an extensive list of features, while market samurai is limited to long-tailed keyword research.
Overall, long tail pro contains many more features than market samurai and provides a better long-tailed keyword tool for SEO.
Benefits of Long Tail Pro
You can create multiple projects for your different campaigns on various sites.
Keyword and Competitive analysis based on 13 metrics, including rank value with keyword profitability!
Determine how well a website ranks other websites by viewing its organic traffic stats through Long Tail Pro's free tool.
No need to install anything or purchase any products yet again as you try it for free to find how valuable it is.
Benefits of Market Samurai
The SEO SERP analyzer has all the information you need to rank higher on Google.
It identifies keywords that appear on the first page and provides competition data for both Windows and OS platforms.
It helps organize content from several blogs through just one window, making it easy to use!
Winner
Overall, many of the features match both long-tail keyword research tools, but long tail pro has added benefits, including a lower monthly fee and high speed compared to market samurai. So it is safe to conclude long tail pro is the winner here.
Bottom Line
SEO ranking and keywords are the life wire of any business online. Effective research and usage of SEO tools are essential for this reputation. My experience with Long Tail Pro gives access to all crucial tools for hunting winning keywords and ranking them high in search engines.
More specifically, if you are a small business or getting started with keywords, I will personally recommend Long Tail Pro as the best online choice available for you with low prices and high quality.
My experience with Long Tail Pro is quite good. Fascinating features and economical price, along with the KC score index, still make me stick to it.
So I will recommend you to try just for a month $37/month package and then give your final verdict. Are you trying and testing to find the best for your business? For me, Long Tail Pro did great. Let's try and see the captivating benefits you derive from Long Tail Pro.
Subscribe for
the latest updates