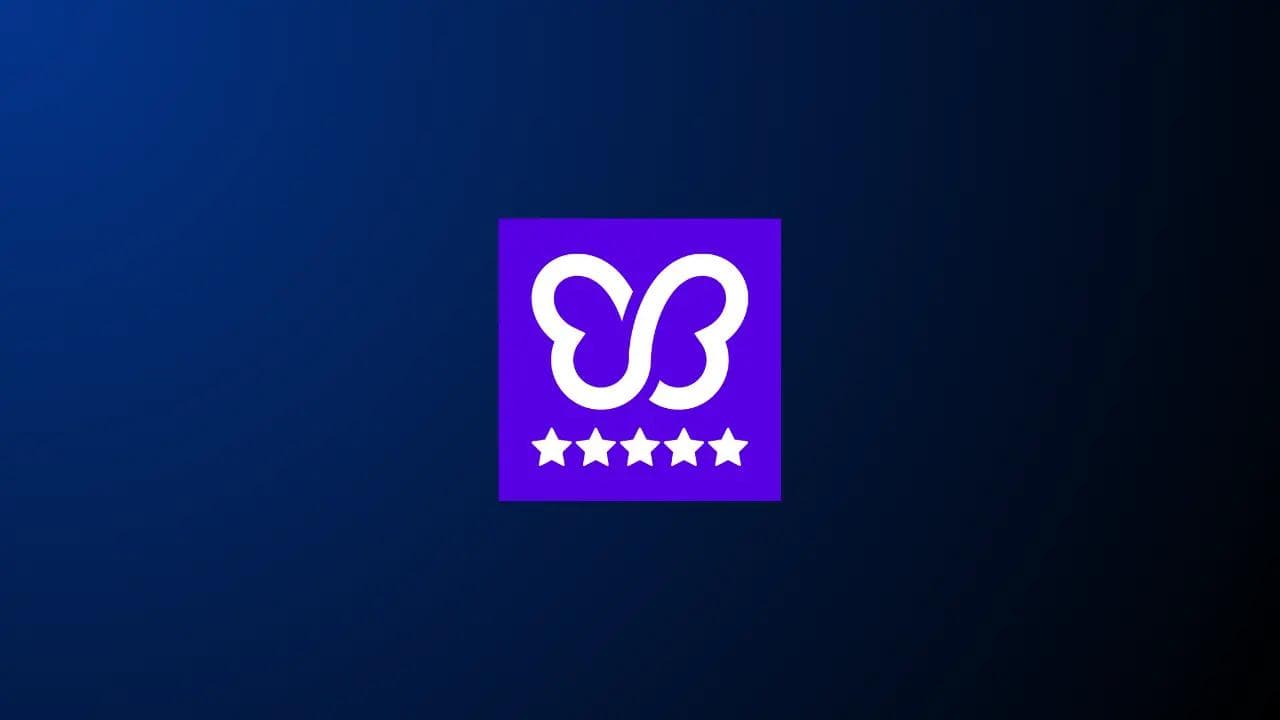 Reimagine E-commerce With The Debutify Review & Effect

Unbeatable Software
July 21, 2023 at 7:47 PM
Imagine a world, quite similar to ours, where the e-commerce scene is filled to the brim with digital storefronts, each jostling for a piece of the customer's attention.🙂
The struggle for differentiation was real. The challenges were many – mundane store designs, sluggish load times, and sub-par user-friendly features. Businesses craved a solution, something to set them apart and convert their online spaces into flourishing marketplaces.
In this bustling landscape, there were numerous digital vendors. Each one, although offering quality products, was lost in the sea of competition.
The underwhelming design, snail-paced loading, and inferior user experience were hurdles they couldn't overcome. On the brink of despair, they yearned for a lifeline to pull them out of the e-commerce abyss.
Then, like a beacon in the night, Debutify emerged. 😀 With rave reviews and a promise of transformation, this platform became a glimmer of hope. With some trepidation, businesses started adopting Debutify, hopeful for a change in their fortune.
The changes were immediate and remarkable. Online stores looked professional, loading speed improved significantly, and user experience was elevated with innovative features. Customers started to flock in, drawn in by the elegant design and intuitive interface, staying for a seamless shopping experience. Sales figures started an upward journey. 👏
Remember that Debutify was not just a platform; it was a solution, a lighthouse guiding e-commerce businesses out of the storm.
Welcome to "Reimagine E-commerce With The Debutify Review & Effect". In this journey, we not only explore the magic of Debutify but also arm you with a potent tool to conquer the dynamic seas of e-commerce. Let's navigate the future, today.
Discover Debutify
Debutify is more than just a Shopify theme; it's a comprehensive solution designed to overcome the challenges faced by online retailers. Its mission is to empower online businesses to not only survive but thrive in the competitive digital landscape.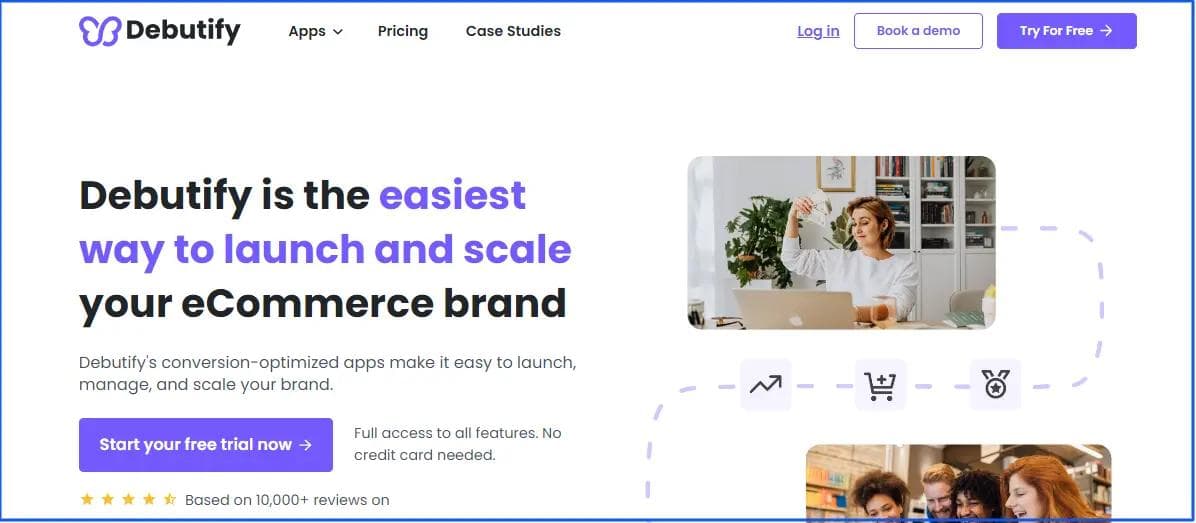 Debutify presents a powerful yet simple solution, offering an array of user-friendly features, seamless design elements, and top-tier speed performance.
Its ease of installation, coupled with unrivaled support, makes it an attractive choice for e-commerce businesses, from rookies to veterans. But the true essence of Debutify lies in its transformative potential - the capacity to turn a regular online store into an efficient, customer-pleasing, sales-generating machine.
Through this article, we will delve into the workings of Debutify, its features, and the potential it holds for your e-commerce success. As we pull back the curtain, prepare to explore the 'Debutify Effect' and how it could be the game-changing solution your business has been seeking.
How Debutify can help your business?
Debutify's claim to fame isn't just its visually appealing designs or its speed-optimized performance, but the tangible business results it fosters.
Let's explore how Debutify can be a transformative tool for various sectors of the e-commerce industry.
1. For the Budding Entrepreneur:
Are you launching your first online store? Debutify is an excellent starting point. With its user-friendly interface and smooth navigation, setting up your store becomes a breeze.
The easy installation and comprehensive support mean you can focus on what truly matters - selling your products and building your brand.
2. For the Established Online Retailer:
If you've been in the e-commerce world for a while and are seeking to revitalize your online presence, Debutify could be the upgrade you need. It offers a variety of premium features to enhance customer experience, from add-to-cart animations to product tabs.
These features not only make your store more attractive but also improve functionality and user experience.
3. For the High-Volume Seller:
Dealing with a high influx of customers daily? Debutify's speed optimization ensures your store runs smoothly, offering quick load times even during heavy traffic. This results in lower bounce rates and a better customer experience, which can ultimately lead to increased sales.
4. For Dropshippers:
Debutify is a great ally for drop shippers. Its optimized product pages and seamless checkout experience can help reduce cart abandonment and improve conversion rates.
The 'Sales Pop' feature can also display recent purchases to new visitors, creating a sense of urgency and driving sales.
5. For E-commerce Service Providers:
If you're an e-commerce consultant or a digital marketing agency, Debutify can be a potent tool in your arsenal. With its proven success in boosting store performance, you can confidently use Debutify to improve your clients' online stores, assuring them of the 'Debutify Effect'.
From startups to seasoned e-commerce retailers, drop shippers to service providers, Debutify's appeal spans across the spectrum. Its unique combination of usability, scalability, and impactful features can be the secret weapon for your e-commerce success. Harness the power of Debutify and redefine your e-commerce journey.
A step-by-step guide to starting with the Debutify theme
Step 1: Create an Account
To start, visit the Debutify website and sign up for a new account. You'll need to provide some basic information, like your email address, and create a password. Make sure to verify your email address if required.
Step 2: Download and Install the Theme to Your Store
After creating your account, you'll be directed to download the Debutify theme.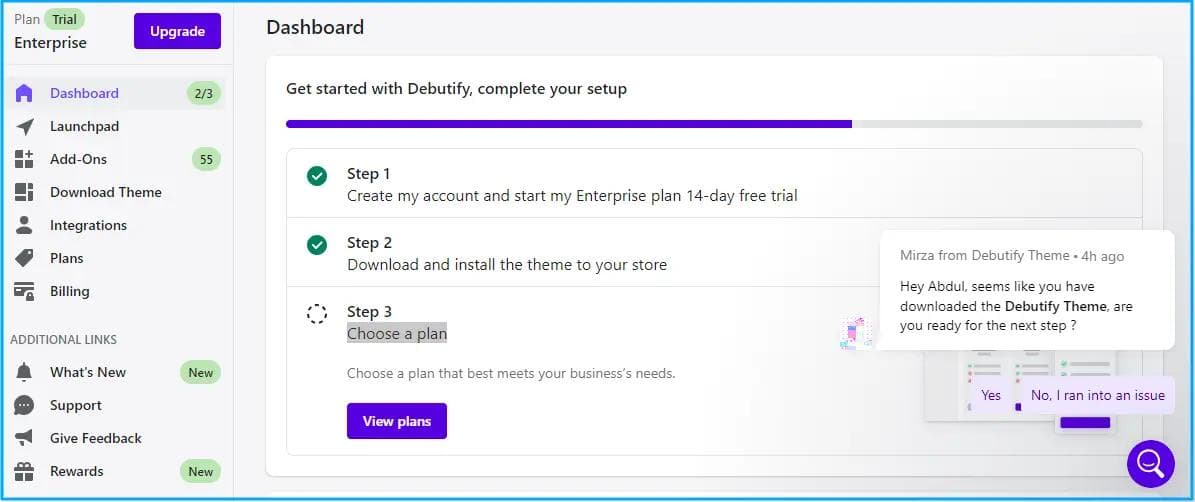 Click on the 'Download Now' button.
Then, you'll need to add your Shopify store URL (make sure to exclude "https://" from your URL).
Click the 'Install Debutify' button.
This will install the Debutify theme into your Shopify store. You can find the theme in the 'Themes' section of your Shopify admin dashboard.
Step 3: Choose a Plan
Debutify offers several plans, each with different features and at different price points.
Review each plan and decide which one best suits your needs.
Once you've made your choice, select your plan.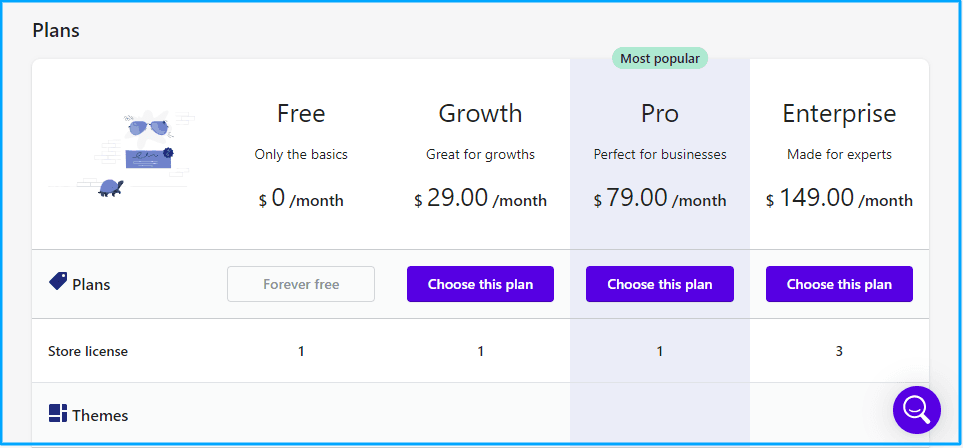 You'll then be directed to the payment page. Enter your payment details and complete the purchase.
After you've chosen your plan, you can start using Debutify's features to customize your store.
Step 4: Customize Your Theme
Navigate to the 'Themes' section in your Shopify dashboard, and next to the Debutify theme, click 'Customize'. This will open up the theme editor where you can:
Customize your store's look and feel. You can edit the colors, typography, and layout of your store.
Add or remove sections like slideshows, featured products, collection lists, and more.
Modify individual settings for each section, like images, text, links, and more.
Remember to click 'Save' in the upper-right corner of the theme editor to save your changes.
Step 5: Add Products and Start Selling
With your store now customized to your liking, the last step is to add products and start selling:
Navigate to the 'Products' section in your Shopify dashboard.
Click on 'Add product' and fill in the necessary information like product name, description, images, price, etc.
After adding your products, you're now ready to start selling.
Remember, Debutify has a range of additional features like add-to-cart animations, sales pop-ups, and upsell bundles that you can utilize to enhance your customers' shopping experience and increase your sales. Make sure to explore these features in your Debutify dashboard.
Debutify Pros
Versatile Integration: Debutify shines in its adaptability. The platform allows seamless integration with Shopify's add-ons, enhancing its functionality multi-fold. Coupled with Debutify's own suite of useful add-ons, it provides immense value, ensuring your e-commerce store is equipped with all the necessary tools to succeed.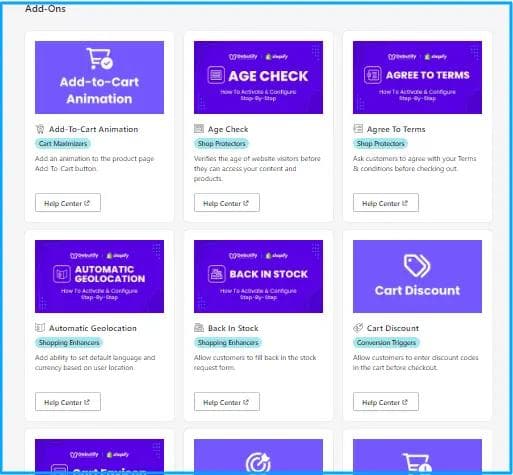 Exceptional User Experience: Customers love interacting with platforms that offer a smooth and intuitive experience. Debutify excels in this aspect, integrating every element in a manner that delights customers. The resulting satisfaction from users not only contributes to a positive brand image but also drives repeat business.
Unparalleled Ease of Use: Debutify stands out for its user-friendly interface compared to similar platforms. It offers an e-commerce solution that's not only effective but also incredibly easy to implement. This ease of use minimizes the time and effort needed to set up and manage your online store, freeing you to focus on other critical aspects of your business.
High Customization: With Debutify, customization is at your fingertips. Its range of design options lets you shape your online store according to your brand image, ensuring a unique and personalized look for your business.
Robust Support: Debutify's dedicated and efficient customer support helps tackle any issues promptly. This round-the-clock assistance ensures that your business operations remain smooth and uninterrupted.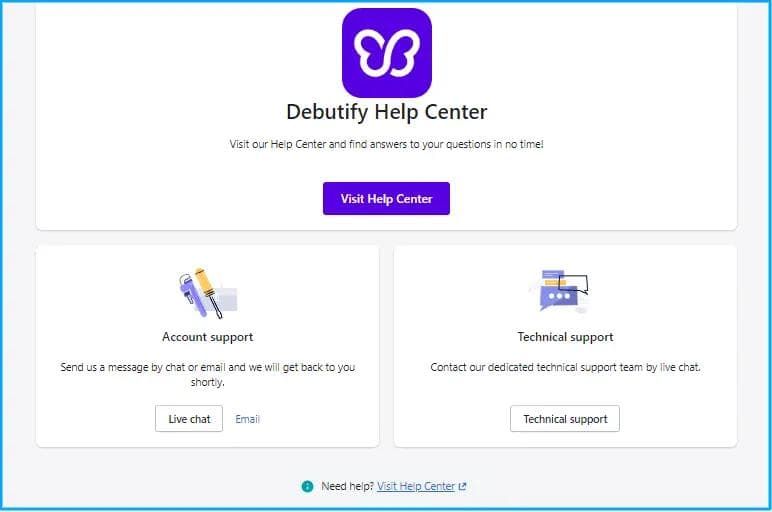 Scalability: Debutify is designed to grow your business. Whether you're handling a handful of orders or managing a high-volume store, Debutify's robust infrastructure can easily accommodate your expanding needs.
Through these features, Debutify offers a comprehensive solution that caters to various aspects of e-commerce management, providing a robust platform for businesses to excel in the digital retail space.
Debutify Cons
Limited Functionality of Some Features: While Debutify generally offers a suite of effective tools, some users have reported instances where certain features may not work as intended. This can sometimes impact the overall performance and user experience of the platform.
Frequency of Pop-ups and Cookies Notifications: Some Debutify users have expressed concern about the frequent pop-ups and cookie notifications. While these are designed to engage visitors and ensure compliance with regulations, their repeated appearance could potentially disrupt the user experience, leading some businesses to disable this feature.
Pricing for Small Businesses: Although Debutify offers great value with its features and performance, the pricing could be a concern for small businesses or startups operating on tight budgets. As Debutify continues to evolve, it might be beneficial to offer more flexible pricing options to cater to businesses of all sizes.
Debutify Storewide Features
Chatbox
A chatbox is a highly convenient tool for customer service that allows your visitors to chat with a representative or bot directly on your website. It is interactive, and efficient, and can significantly enhance customer satisfaction.
A chatbox allows customers to get instant responses to their queries, which can improve customer retention and conversion rates. It is also a great tool for gathering customer feedback and improving the overall user experience on your website.
Cookie Box
A Cookie Box is a small notification that appears on a website to inform users that the site uses cookies. Cookies are small pieces of data stored on a user's computer by the website. They are used to remember information about the user, such as login details, items in a shopping cart, or preferences.
The Cookie Box notifies users about this and often provides them the option to accept or decline cookies. This feature is essential for complying with laws and regulations about data privacy, such as the GDPR in the European Union.
Currency Converter
This feature allows customers to view prices in their local currency, making shopping more convenient for international customers. It automatically detects the customer's location and adjusts the currency accordingly.
A currency converter can help increase international sales by making pricing more transparent and easier to understand for customers outside your home country.
Quick View
Enabling customers to view product details in a popup without having to leave the current page. This makes shopping faster and more efficient, as customers can quickly browse through different products and make a decision without having to navigate back and forth between product pages and the product listing page.
It enhances the user experience by reducing the number of clicks needed to find the right product.
Mega Menu
A Mega Menu is a type of dropdown menu that shows all options in one main, mega-panel and groups related topics into categories. This feature is especially useful for e-commerce websites with a large number of products or categories.
It allows users to see everything at a glance and navigate more easily. A well-organized mega menu can enhance user experience and can lead to higher conversion rates.
Newsletter Pop-up
Gather the email addresses of your visitors. A pop-up appears on your site (often shortly after the visitor arrives) asking them to subscribe to your newsletter. This can be a powerful tool for building a mailing list and keeping in touch with customers or potential customers. You can use these email addresses to send updates, promotions, or other marketing communications.
Quick View Advertisements
This is an enhanced form of the Quick View feature. It allows customers to see detailed product information in a pop-up window without leaving their current page. In addition, it enables the display of advertisements or promotions related to the product. It's a way to showcase more products and offers to your customers, increasing the chances of additional sales.
Shop Protect
This feature enhances the security of your online store. It can include various measures like data encryption, secure payment gateways, and protection against fraudulent transactions.
It helps build trust with your customers by ensuring that their data and transactions are safe.
Smart Search
It provides an enhanced search experience for your customers. It can include predictive text, category-based searching, and filters to narrow down results. It makes finding products faster and easier, enhancing the overall user experience.
Integration with Shopify Apps
This feature allows your store to seamlessly integrate with other apps available on the Shopify platform. These can range from marketing apps, SEO tools, analytics apps, inventory management, and more. It allows you to extend the functionality of your store and tailor it to your specific needs.
20+ Translated Languages
Providing translation capabilities for your online store in over 20 languages. It enables you to cater to a global customer base by offering your website in the languages they are comfortable with. It can greatly enhance the user experience for non-English speaking customers and can broaden your market reach.
Wish List
Allowing customers to save products that they are interested in but not ready to purchase yet. It enhances the shopping experience by letting customers create a personalized collection of products they wish to buy in the future. It also provides valuable insights into customer preferences.
Instagram Feed
Integrates your Instagram feed directly into your online store. It allows you to showcase your social media content, build your brand, and increase engagement. Customers can see your latest Instagram posts while shopping, which can influence their purchasing decisions and increase social media interaction.
Debutify - Product Page Features
Add-to-cart animations
When a customer adds a product to their cart, the action is accompanied by an appealing animation, such as the product image flying into the cart icon. This animation not only confirms that the product has been successfully added but also makes the shopping experience more enjoyable, thus encouraging further interaction with the site.
Collection Add-to-cart
Now you can allow customers to add multiple items to their cart directly from the collection page, increasing the efficiency of the shopping process. It eliminates the need for the customer to visit each product page individually, which can be time-consuming.
By reducing the number of clicks and page loads, it makes the shopping experience smoother and faster, which can lead to increased conversions.
Color Swatches
Helping customers to make more informed decisions about their purchases. Instead of just listing the color names, color swatches provide visual indicators of the available colors.
It can display the exact shade or pattern of the product, helping customers visualize what they're buying. This can reduce the chances of returns due to color discrepancies and enhance overall customer satisfaction.
Delivery Time
Provides an estimated delivery date or time range to customers before they place their order. It calculates the delivery time based on factors like the customer's location, the shipping method chosen, and the product's availability.
By providing this information upfront, it helps set accurate delivery expectations, reducing the chances of customer dissatisfaction due to unexpected delays.
Discount Saved
Highlights the monetary amount that customers will save by purchasing a product at a discounted price. By making the savings explicit, it can make the discount seem more attractive and valuable. This can motivate customers to take advantage of the discount and make the purchase, thus driving sales.
Inventory Quantity
This feature creates a sense of urgency and scarcity by showing customers the remaining stock levels of a product. If a product is running low on stock, customers may be more likely to buy it immediately rather than risk it selling out.
On the other hand, if a product is in high stock, it reassures customers that they can buy it without worrying about availability.
Linked Options
Improves the product selection process by linking related product options. For example, if a product comes in multiple sizes and colors, and certain colors are only available in certain sizes, this feature would automatically update the available colors when a customer selects a size.
It can prevent customers from being disappointed by selecting a combination of options that is not available.
Live View
An immersive and interactive way for customers to explore a product. It may offer a 360-degree view of the product or a video that shows the product in use.
It can give customers a better understanding of the product's size, shape, and functionality, helping them make a more informed purchase decision.
Product Tabs
Product tabs help organize and present a large amount of product information in a clear and user-friendly way. Instead of overwhelming the customer with a long and dense product description, tabs can break the information into manageable chunks.
For example, one tab could contain the basic product details, another tab could contain technical specifications, a third tab could contain customer reviews, and so on.
Product Video
This feature can play a key role in the decision-making process for customers. A product video can demonstrate how a product works, show it in use or highlight its features and benefits in a way that static images and text cannot.
It can make the product more appealing and real to customers, increasing their confidence in the product and in their decision to purchase it.
Sales Countdown
Create a sense of urgency by showing a countdown timer for sales or promotions. By showing that the sale or discount will end soon, it can prompt customers to make a purchase immediately rather than delay their decision. This can lead to an increase in impulse buying and a boost in sales.
Sales Pop
This feature shows real-time notifications of recent purchases made by other customers. These notifications can create a sense of a busy store and a fear of missing out, encouraging other customers to make a purchase. It also adds social proof, building trust and confidence in your store.
Skip Cart
This feature allows customers to bypass the cart page and go directly to the checkout process. This can make the buying process faster and smoother, reducing the chance of cart abandonment. It is especially useful for stores where customers typically buy one product at a time.
Sticky Add-to-cart
This feature keeps the "Add to Cart" button constantly visible on the product page, even as the customer scrolls down to read more about the product.
This makes it easy for customers to add the product to their cart at any moment, potentially increasing the conversion rate.
Trust Badges
These are symbols or logos that demonstrate your store's credibility and security measures. They can include badges that show your store uses secure payment methods, has good customer reviews, offers money-back guarantees, and more.
Displaying these badges can build trust with your customers and reassure them that their personal and payment information will be safe.
Upsell Bundles
This feature together, often for a lower price than if they bought each product individually. By offering a bundle, you can increase the average order value and sell more products at once.
It also provides convenience to the customer, as they can purchase everything they need in one go.
Debutify FAQs
How does Debutify enhance the speed of my Shopify store?
Debutify is designed with speed in mind, which is crucial for maintaining a high conversion rate. It uses efficient coding practices and lightweight design elements to minimize load times, ensuring a smooth and quick browsing experience for your customers.
Can Debutify help with my store's SEO?
Yes, Debutify is built with SEO best practices to help improve your store's ranking on search engines. This includes semantic HTML for improved readability by search engine crawlers, efficient loading for better page speed, and easy integration with Shopify's SEO features.
What kind of support does Debutify offer for customizing my store?
Debutify provides extensive customer support to help you customize your store. This includes a library of tutorial videos, a dedicated support team available to answer your questions and an active community of Debutify users who can share their experiences and advice.
How can Debutify's upselling features increase my store's revenue?
Debutify includes several features designed to increase your average order value, such as Upsell Bundles and Upsell Pop-ups. These features encourage customers to buy more products in a single order by offering them relevant product suggestions and attractive deals.
Is Debutify compatible with third-party Shopify apps?
Yes, Debutify is designed to work seamlessly with most third-party Shopify apps. This allows you to extend the functionality of your store to meet your specific needs, whether it's adding advanced marketing tools, integrating with your inventory system, or offering enhanced customer service.
Final Thoughts
As we draw this guide to a close, we hope you've gathered a wealth of insights on the transformative power of Debutify. Embracing this robust theme can be the pivot point for your Shopify store, a catalyst for enhanced user engagement, improved conversions, and ultimately, increased sales.
It's clear that Debutify isn't just about providing a beautiful facade for your online store. It's a comprehensive toolkit, packed with practical features designed to optimize every aspect of the customer journey.
From the moment visitors land on your site, to the final click that seals their purchase, Debutify works tirelessly in the background, enhancing functionality, boosting speed, and crafting an intuitive, user-friendly experience.
Remember, the digital landscape is constantly evolving, and so should your e-commerce strategy. A static online store is a relic of the past. In its place, Debutify offers a dynamic, adaptable solution that caters to the modern, discerning consumer.
Harness the power of Debutify, and let your Shopify store be more than just a place where transactions happen. Make it a destination where customers enjoy the process of discovering and buying products as much as they love the products themselves.
Here's to your success with Debutify - the theme that's more than just a pretty face, it's the silent partner in your e-commerce journey.
Subscribe for
the latest updates