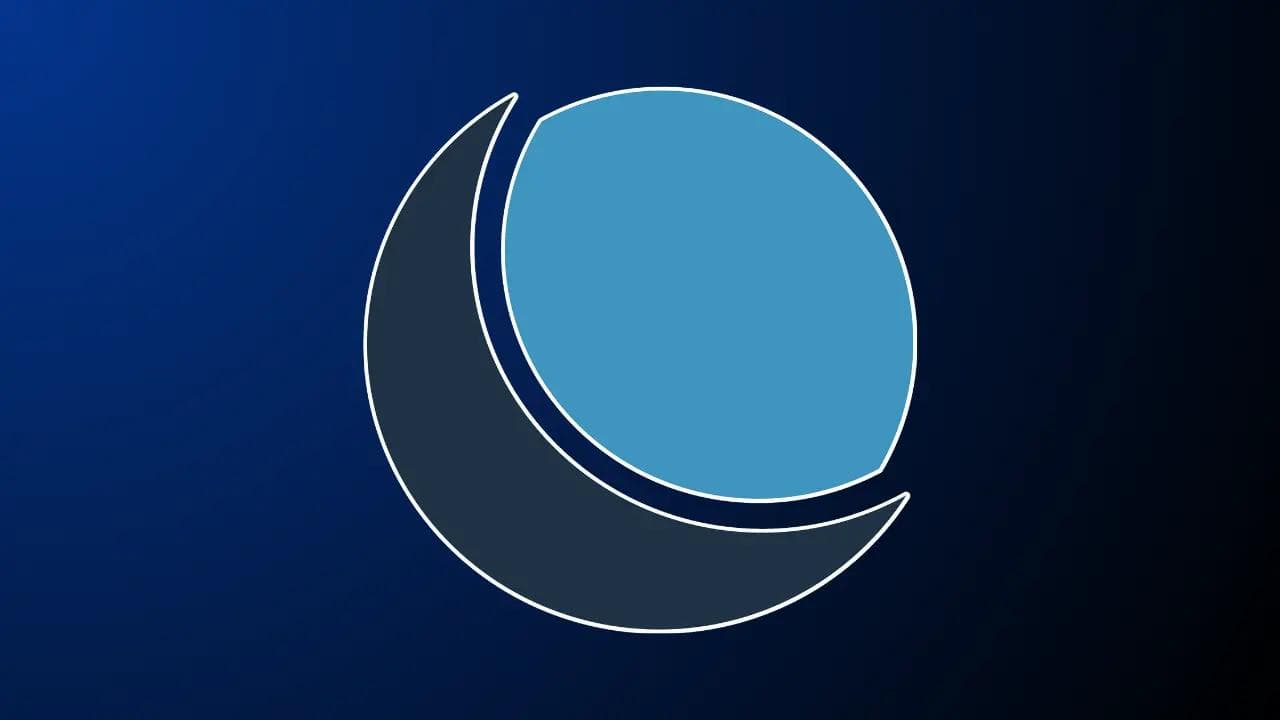 DreamHost Review 2023: Still The Dream or a Nightmare Hosting?

Unbeatable Software
June 19, 2023 at 6:52 AM
DreamHost has hosted over 1.5 million websites in the last 24 years, unlike any other popular hosting service. Their primary shared hosting plans have all popular apps similar to other famous hosting services like WordPress and website builder options, and these plans include unlimited bandwidth and disk space.
These were some of the main features it offers. This DreamHost review will uncover all aspects of this hosting and its comparison with competitors like Bluehost or HostGator.
Over time it has served various businesses, from small to large-tier industry operations. If you got any questions or still thinking, then contact their support or previous happy clients about the dream host. If it works for them, then it will work for you too.
Your business needs a professional website to expand online. Whether you have a website but want to upgrade it or came here while conducting market research, I will try to cover all essential aspects of Dream Host to know if it is suitable for your work.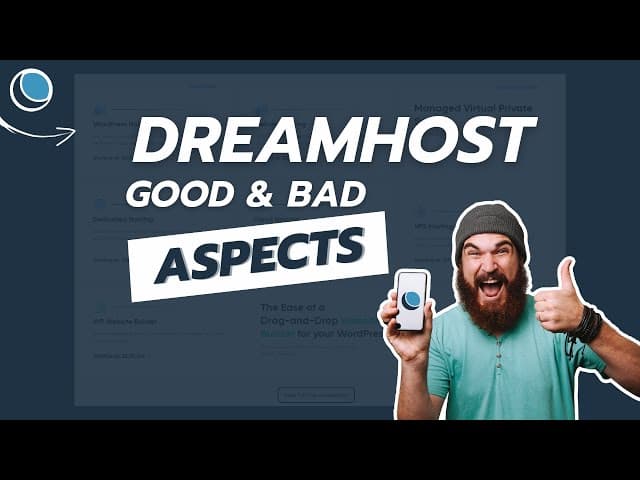 Let's check out DreamHost and decide if it's worth it for your new website or for transferring your old website to a new host.
DreamHost Review: Pros And Cons
PROS
Month to Month Hosting
Cheap Basic Plans
Unlimited Disk Space
Unlimited Bandwidth
Custom Made Control Panel
Free WordPress Site Migration
CONS
Slow Average load time(1320 ms)
Average Uptime (99.9%)
Limited Live Chat Support
No Reseller hosting option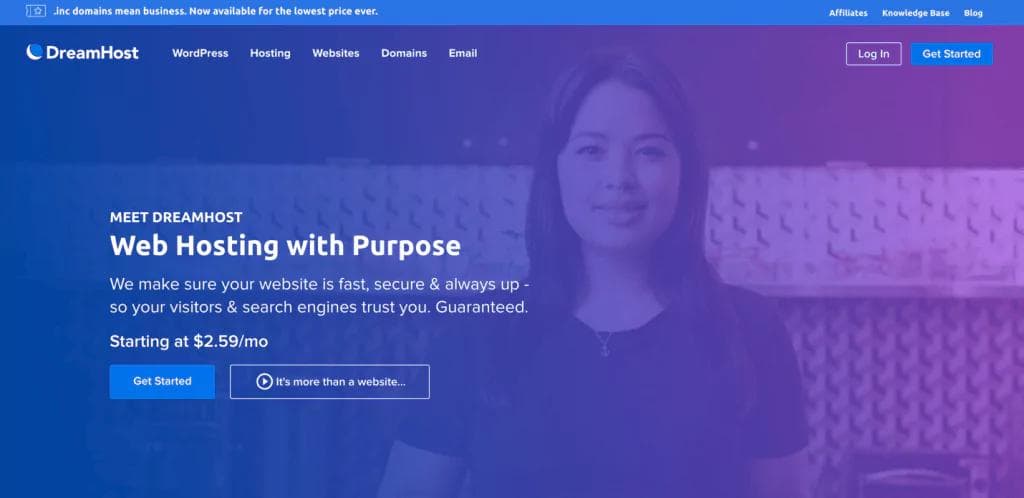 What Makes DreamHost So Popular?
DreamHost is recommended everywhere. Even WordPress itself recommends DreamHost on its website. Another great feature that makes DreamHost Popular is its 97-day money-back guarantee. They also allow you to pay monthly instead of yearly. Huh, it seems pretty interesting to even hear WordPress itself promoting it. Well, some other features include:
Unlimited bandwidth
100% uptime guarantee with all plans
Unlimited number of the email address
Unlimited storage of data
Shared and VPS plans include SSDs
24/7/365 customer support
Cloud Storage
East to use proprietary control panel
Unlimited domain names from over 275 extensions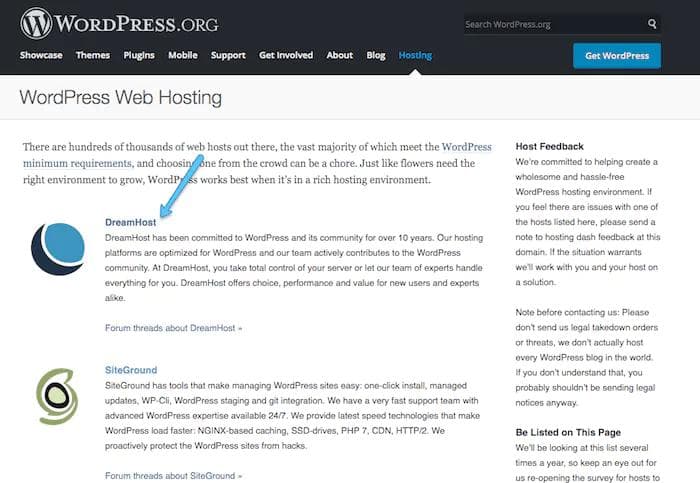 DreamHost Review: Hosting Types And Plans
With dream hosts, you can choose from their different packages specific to your business needs. If you are starting them, it is recommended to go with their Shared Start package, but if you already have a stream of traffic or want to grow rapidly, it is better to go with their other suitable plans. DreamHost offers hosting solutions for every size of business, WordPress, e-commerce, and other organizations. Let's check out their types and plans in detail:
Low-Cost Option: Shared Hosting Plans
Shared web hosting is the best option for your new web project if you are on a low budget. Starting out online, you need to keep a close eye on your expenses, and Dream Host is a cost-friendly website even for 1st visitors. Shared Hosting is the cheapest option for web hosting.
But it isn't a very powerful option if your website will see a huge amount of web traffic. Your website will share its CPU, RAM, and other web resources with different websites.
DreamHost offers 2 Shared Hosting Plans:
Shared Starter

$4.95/month or $3.59/month (billed annually)
Unlimited monthly data transfers
Storage

Shared Unlimited

$10.95/month or $ 4.95/month (billed annually)
All above and
Email address
Unlimited website hosting
These are really offering industry competitive rates, and it is recommended for all words.
VPS Hosting Plans
VPS Hosting offers the benefits of a dedicated server without a higher price tag. DreamHost VPS hosting plans offer 4 Linux-based plans.
VPS Basic
VPS Business
VPS Professional
VPS Enterprise
These VPS hosting plans are best suitable for larger businesses, e-commerce stores, designers, and developers. These plans come with
RAM up to 8 GB
Unlimited bandwidth
Customized control panel
SSD Storage (30 GB – 240 GB)
Dedicated Server Plans
Dedicated Servers are for those whose website traffic is quite large. DreamHost does offer a Dedicated Server plan which starts at $149 per month. Sort out if your website is in need of these requirements or by when it really needs to take factors within coordination.
DreamHost Dedicated Server features include
4 GB -64 GB RAM
1 -2 TB HDD RAID 1 storage or up to 240 GB SSD storage
4-core Intel Xeon CPU
Local MySQL database server
Full shell and root access
Web-based control panel
Ubuntu
Managed WordPress Hosting
WordPress being the most popular and widely used website builder, DreamHost allows your website to be fully optimized for WordPress and Blogs. You can explore DreamHost WordPress plans if your website is using WordPress
Managed WordPress Hosting plans features include:
Free website migration within 48 hours
1-click staging
A free pre-installed SSL certificate
VPS hosted
Automated on-demand backups
SSD storage up to 120 GB
Auto WordPress installation and updates
PHP versions 7.1.30 to 7.3.6 are pre-installed on Dream hosts servers
Dream Cloud
Dream Cloud in DreamHost cloud hosting. It consists of Dream Compute (public cloud computing service) and Dream Objects (scalable storage solution).
Dream Computer is a far better option compared to VPS, as it allows you to deploy and customize your cloud servers. Dream Objects allows you to have a fully scalable storage service for all your data and information, which you can access anytime you want
Special E-Commerce Hosting Features
Dream host can be a viable option if you are planning to run an e-commerce store. Here I have listed DreamHost's useful features which aim at keeping your store secure and fast.
Quick and Easy installations of scripts like Magento
Free pre-installed SSL certificate
Woo Commerce integration
For speed server-level caching
Automatic updates for security
Dedicated hosting options for root access
WordPress users also can get a storefront pre-installed
Built-in WAF security to prevent malware attacks, keeping you secure
24/7/365 technical and customer support
DreamHost Control Panel
If you are not used to using Cpanel, Plesk, or any other web control panel, then DreamHost native control panel will be very easy to use. It's highly functional and attractive.
Getting started with DreamHost Control Panel is not more difficult than selecting any of your food from Food Panda and then ordering and checking out.
DreamHost Datacenters
DreamHost data centers are on the west and east coasts of the United States. Though customers can't choose their data center at the time of checkout, they can change and choose via support after checkout.
Another great benefit of using DreamHost is that their staff is physically very near to their data centers which means they don't need to rely on third parties when they are required hands-on access to machines.
DreamHost Review: Technical And Customer Support
DreamHost support options include:
An active Forum
Support via Twitter
Live Chat (Only available if the support team is not busy with many customers seeking support). If you pay a monthly call-back fee, then it's a permanent option.
The thing which I don't like is that they don't allow you to ring the support team though they offer customer support 24/7/365. However, for a fee, they offer to ring you.
But they do have a knowledge base section where most of the problems have their solutions. At times of need, customers can open a support ticket directly through the DreamHost Control panel.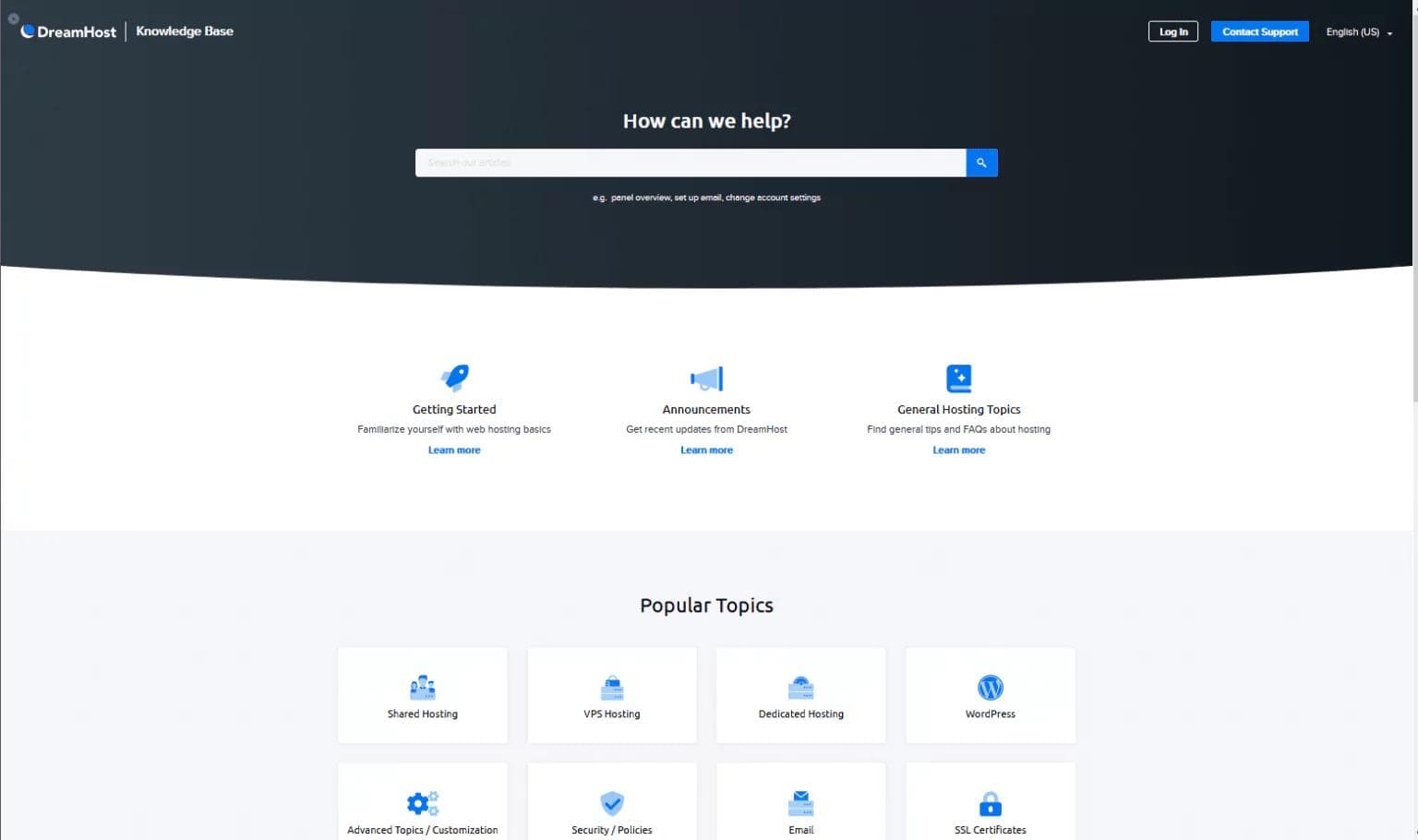 Uptime And Service Guarantee
DreamHost boasts uptime across all hosting packages with one day of credit for every hour of downtime.
But this service guarantee has a limit of a maximum of 10% of your hosting fee. Officially downtime only starts when a support ticket is opened by you.
Pro tip: If you suspect a network problem, act quickly and open a ticket.
DreamHost Monthly Billing Choice
DreamHost offers a monthly billing option only starting from $4.95 per month. Month to month billing option allows you to cancel your plan anytime you want.
The per-month fee is higher compared to plans which are billed annually but it is worth it if you are low on budget or are not sure for how long you will need your website. This option is really great as most web hosts don't offer this choice.
What Is The Best Alternative For DreamHost?
It is one of the most popular shared hosting companies, but it's not the best option available. Instead, it is a low-priced web hosting service that is best for people to launch their dream website on a dream host. The DreamHost reviews are great, Dreamhost is reasonably reliable, and support is generally pretty good.
In this DreamHost review, I will list a few Dreamhost alternatives that you can opt for if your business is much expanded and you want to try something new.
DreamHost VS BlueHost
DreamHost is the perfect choice to get high speed, whereas Bluehost provides excellent customer service and an easy-to-use platform.
A client should choose between Dream Hosting's features or pricing structure to get what they want out of their web hosting solution before investing too much time into researching all the different providers available!
Both Bluehost and DreamHost offer excellent hosting services for businesses of all sizes, but they differ in their strong points. For example, while Dreamhost may be better suited if you're looking to start your own company with tons of traffic coming through the door each day, another might make more sense if quality over quantity is what matters most. Like when building an agency from scratch that needs top-notch servers without spending too much money upfront on gear or time managing things yourself.
The page loading speed and backups provided by Dreamhost are much better than Bluehost. Likewise, it offers only two pricing packages as compared to Bluehost. For in-depth insights on Bluehost, check out the 2023 Bluehost review.
DreamHost VS GoDaddy
We tested both, and the winner is Dreamhost. These are the two wildly respected hosts in the market. DreamHost and GoDaddy are both industry veterans who have carved out signature services often considered second to none. While there's no doubt about it- go with what works best for you!
Both offer free domains, but the rating of Dreamhost is better than GoDaddy. When we compare the pricing, even then, Dreamhost is cheaper than GoDaddy. You can check out the 2023 GoDaddy review and get detailed insight to make the best web hosting decision for your business.
What Are People Searching For About DreamHost?
How to do DreamHost login?
Log in with the default username and password. If you don't remember, then send an email to billing@dreamhost.com asking them to reset your password.
Log in with the temporary password that DreamHost sent you via email.
In DreamHost, how to renew domain registration?
You can renew your domain name registration through the 'Manage Domains' section on the cPanel. Log in to your DreamHost account. Then, on the top right, click on "Manage Domains."
A list of your domains should appear. If it is coming up soon, you can see each domain's expiration date (if it is coming up soon), add/remove nameservers, and delete the domain by hovering over your mouse.
If you want to renew a domain, click on the pencil icon under 'Renewal Options.' Then follow the instructions for adding a credit card.
DreamHost, how to backup the website?
One convenient way to back up your account is through the One-Click option on our website. It will back up all users, databases, and mailboxes in just a click!
Can I trust DreamHost?
DreamHost is a reliable provider but not the fastest. They use SSD drives and HTTP/2 (faster). Since they were founded in 1996, the company has hosted over 1.5 million websites and now counts 750k+ WordPress users.
Where are DreamHost servers located?
Dreamhost servers are located in the US. They use Apache HTTP server by default, and servers run on Ubuntu and Debian. It offers various hosting services, with DreamCompute being perfect for those wanting to have complete control over their server.
What Do We Think About DreamHost?
DreamHost is a top pick and Unbeatable Editors' Choice for new businesses' cloud-based web hosting services. Thanks to its extensive tools, including helpful website building software with security options that protect your site from hackers.
While also allows you to set up an SSL certificate on it in case someone tries accessing data via WiFi or other means outside what they should have access to. It offers all this at an affordable price without ever having any downtime; thanks. It's unlimited storage monthly transfers domains email addresses which makes them perfect if you want something reliable but not overpriced!
It uses its native control panel despite all other famous control panels, and it's superb. In the end, there are a lot of features to like about this service provider. It offers everything from shared web hosting to dedicated servers. In addition, It boasts a range of web hosting features, including its 97-day money-back guarantee. Ninety-seven days money-back guarantee means you can try out the features without any Risk.
DreamHost Review: Final Verdict
Overall, Dreamhost has got quite a good reputation in the industry. Experience, and industry reviews make it look promising.
Now, as you are packed up with all the essential information and communication to launch your business, it's time to make a decision. Considering all the details and features discussed above, DreamHost is recommended. Share with us in the comments how's your experience with Dreamhost.
Subscribe for
the latest updates