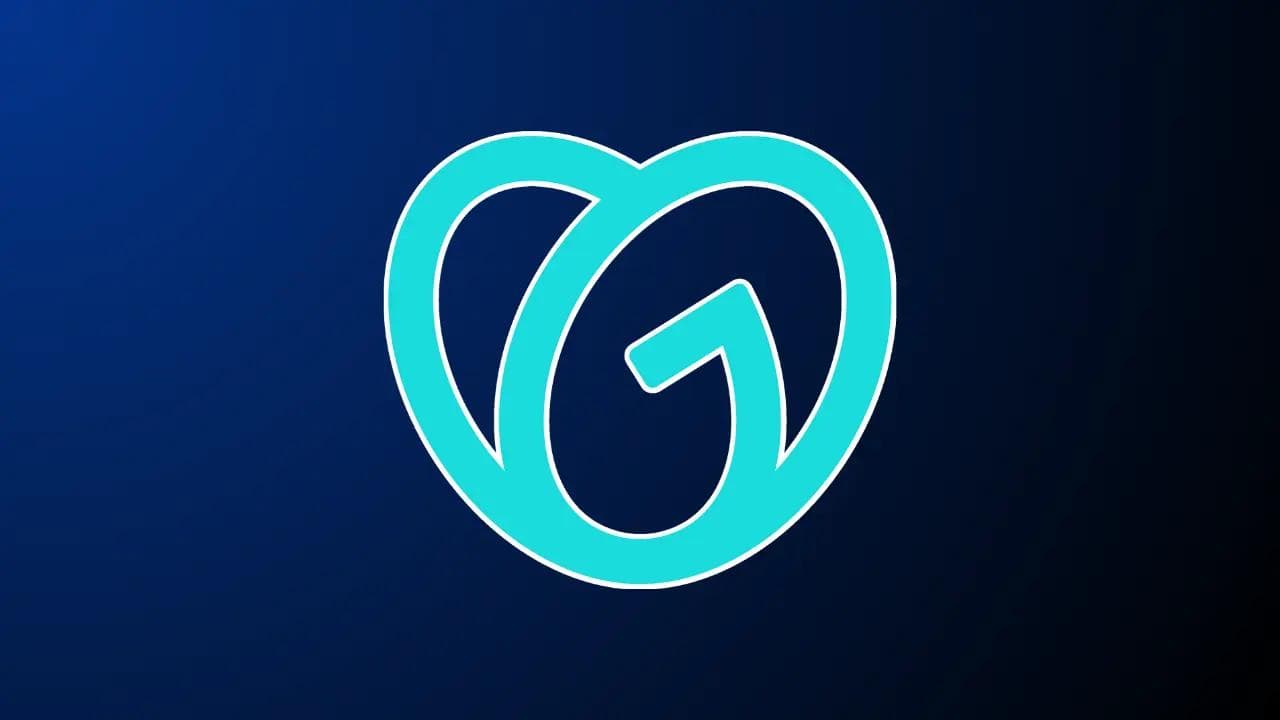 GoDaddy Review 2023: Is the expensiveness worth it?

Unbeatable Software
May 14, 2023 at 11:34 AM
Isn't it difficult to choose a hosting service that suits your business needs and purpose? I understand it, which is why I (being a web expert) have brought this GoDaddy Review so you can decide if it is perfect for your business needs.
Like every other famous hosting out in the market, GoDaddy looks very appealing with its great features, making any hosting great and competitive.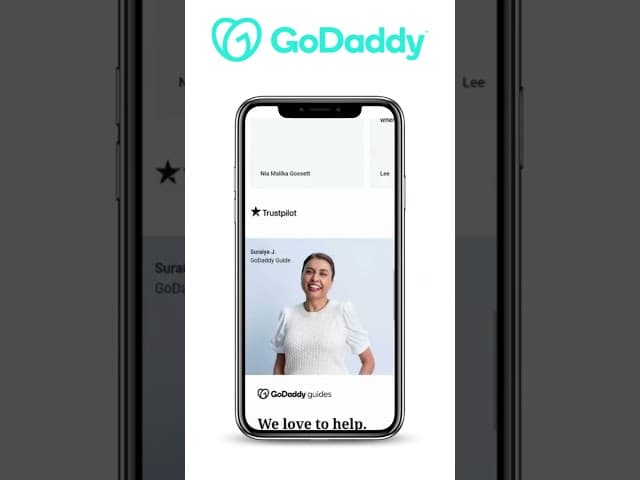 But it is not enough to decide; let's dig more together about GoDaddy.
My GoDaddy Overall Experience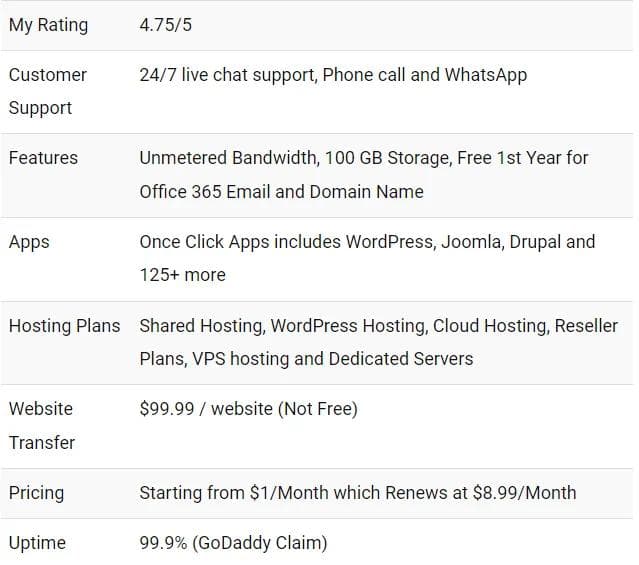 Starting With GoDaddy Facts
GoDaddy is a big name in the web hosting world, but it's more famous as one of the largest domain name registrars. Let's have a general overview of the company.
#1 Signup Experience
The Signup Process is very simple and easy.
#2 Upsells
Upselling is okay, but a lot of upselling is what GoDaddy does.
#3 Free Domain
With the initial package, GoDaddy provides one free domain. For example, with 36 monthly hosting plan you will get one Free Domain for 36 months
#4 Website Migration
GoDaddy charges $99.99 per website for managed migrations which normally take 7-10 business days. It means there is no free website migration.
#5 Account Activation and Setup
They activate your account very fast, and the setup is really very simple.
#6 Dashboard Experience
GoDaddy provides cPanel Dashboard like many other hosting companies. If you are a regular user, then it will be very easy to start up with it.
#7 Apps and CMSs Installation
GoDaddy provides 125+ One Click Installation Apps and scripts, including the most famous ones, WordPress, Joomla, etc.
GoDaddy's Refund Policy and terms are not clearly stated and are a bit vague. For e.g. "If a Hosting Service has already been performed, and then it is non-refundable (if not yet performed, eligible for a refund within 30 days of the date of the transaction)."
In this clause, it's not clear what is meant by performing.
#9 Payment Methods
There are Wide Payment options, including all major Credit Cards and PayPal.
#10 Money-Back Guarantee
There is Money Back Guarantee, but it's not clearly stated.
GoDaddy Review: Pros and Cons
Coming straight to the Pros and Cons will help you decide if GoDaddy is for you or not.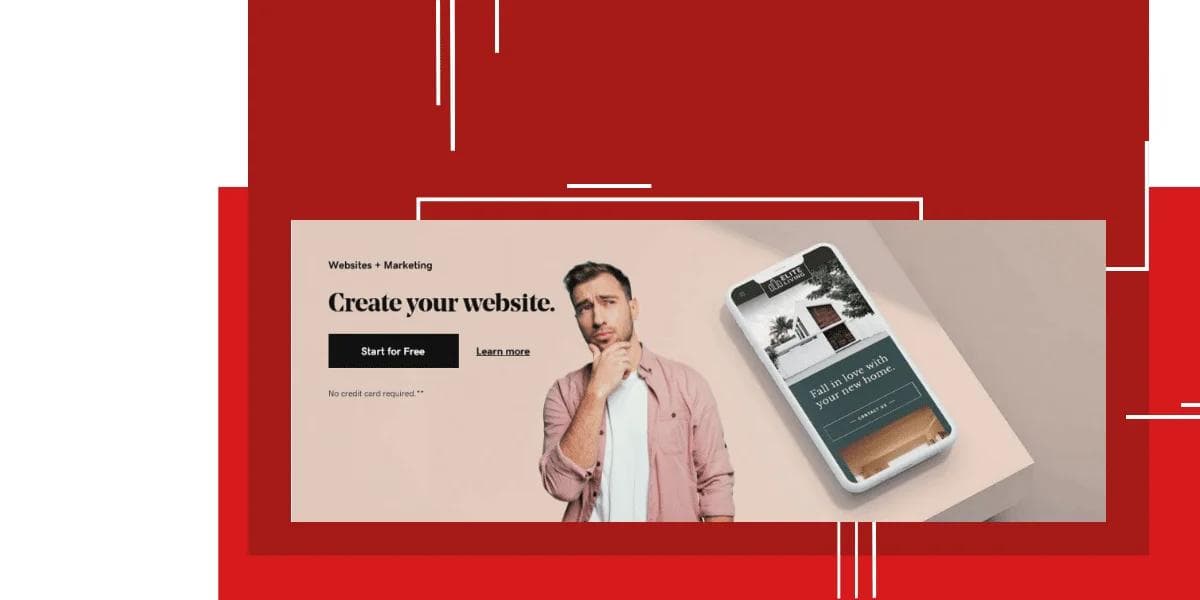 GoDaddy Pros
Easy to Use
GoDaddy uses a Cpanel dashboard for hosting, which is very common among users and it makes the setup process very easy.
Unlimited Bandwidth
Starting from the Basic plan to their most advanced package, you get unlimited Bandwidth with all.
Super-fast Page Load time and uptime
GoDaddy page load time is really super-fast. Here you don't need my words as you can see below the history for the past 10 months.
Fast loading time is very important as it can affect your sales as well as your ranking on search engines.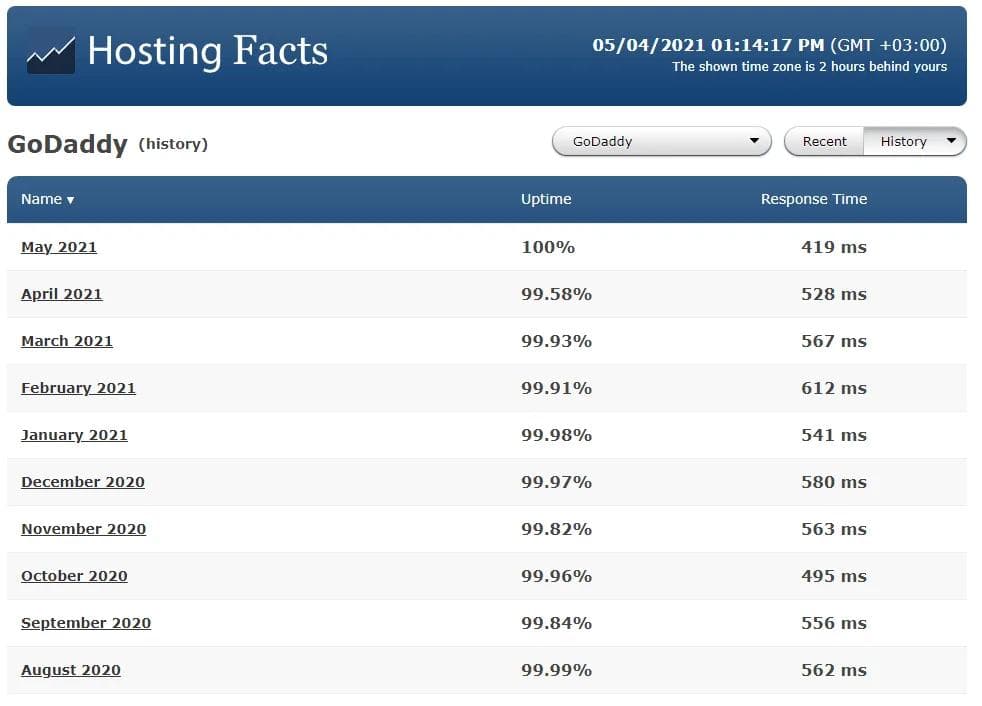 125+ One Click Installation Apps
Including the most famous scripts, WordPress, Joomla, Drupal, etc., GoDaddy allows you to install third-party integration to your website. With a click, you can install over 125+ powerful third-party integrations.
GoDaddy likes to take care of everyone on the internet as they provide tools that suit everyone's needs, from bloggers to web developers, including developer-friendly tools i.e. Cpanel, Cloud Linux, Python, MySQL, etc.
GoDaddy Cons
Essential features missing
Essential features like SSL certificate, backups, site security, and site migration are not offered by GoDaddy on Basic Plan.
Every other host in the market provides these features as these are essential to run a website in today's time. But GoDaddy doesn't offer the basic plan. Instead, GoDaddy offers these features with higher plans which cost more.
You can add these features with Basic Plan, but you need to pay extra, meaning they don't come free.

Upsells
We can say it is a marketing strategy or something else, but GoDaddy does a lot of upselling. The essential features which GoDaddy doesn't provide free with Basic Plan upsell during the signup process. As I said, these are essential, which means you cannot go without buying them, which also makes GoDaddy not so cheap.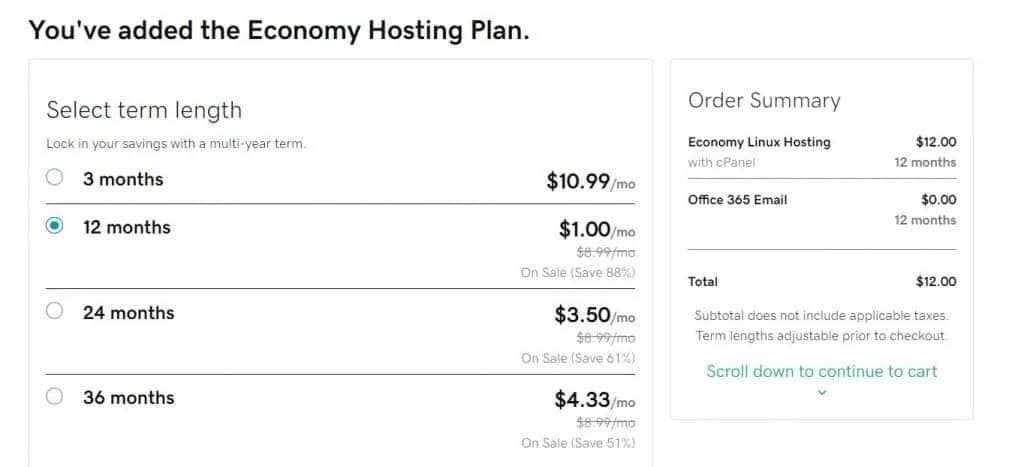 Expensive website Migration
Normally every other host provides a facility for free migration (if not all, then at least one free website transfer). Also, they do it within a few hours, but GoDaddy charges $99.99 per website, and normally it takes 7-10 business days to complete the transfer which makes it slow as well as expensive.
Slow Customer Support
GoDaddy offers standard customer support features like live chat with 24/7 timing, phone calls, and FAQs, but they are slow. It can be either due to a large volume of customers seeking support or a lack of good attendants.
GoDaddy Pricing Analysis
What does GoDaddy offer? analysis must be what you have been waiting for? Let's get into it and find out about it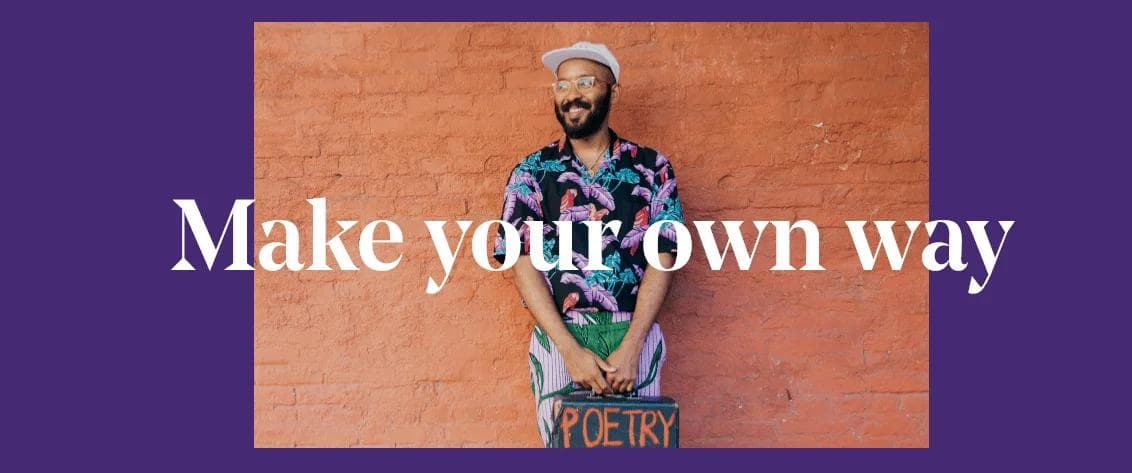 GoDaddy Review: Web Hosting Plans
GoDaddy has 4 shared Hosting Plans named:
Economy Plan
Deluxe Plan
Ultimate Plan
Maximum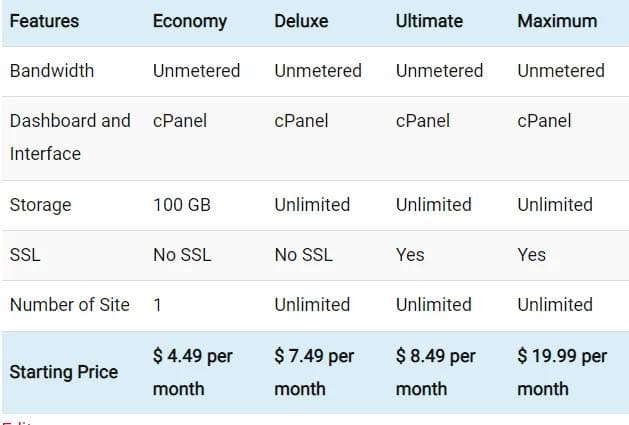 GoDaddy offers promotions and discounts regularly, which means you can grab a better deal.
Managed WordPress Hosting Plans
This Hosting type is also Shared Hosting, but these plans are exclusively for WordPress users. These hosting types are specially designed and set up for the best performance for WordPress websites, and as the name says, Managed WordPress means many things are already ready for you.
Business Hosting
GoDaddy cares for businesses which is it has separate plans for business websites fulfilling their needs.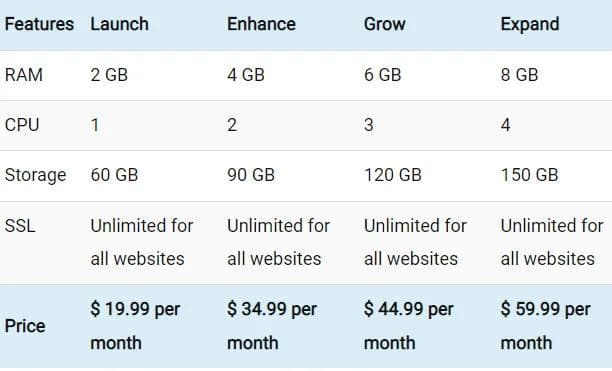 This hosting type is similar to VPS, but it comes up with Cpanel which means it is pretty easy to operate. Also, they look like shared web hosting plans, but these have dedicated resources.
VPS Hosting
VPS hosting is almost the same as Business Hosting. The good part of GoDaddy VPS hosting is that it provides both Linux and Windows-based hosting. Yes, Windows-based hosting is more expensive than Linux-based hosting.
Linux Based Hosting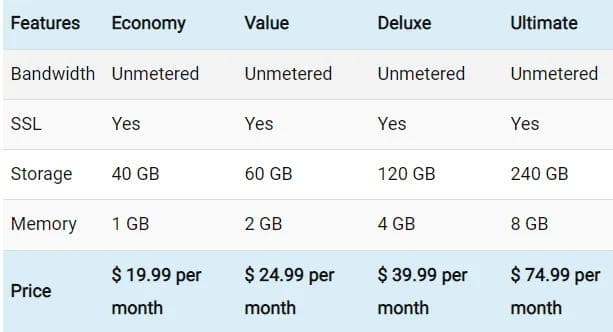 Windows Based Hosting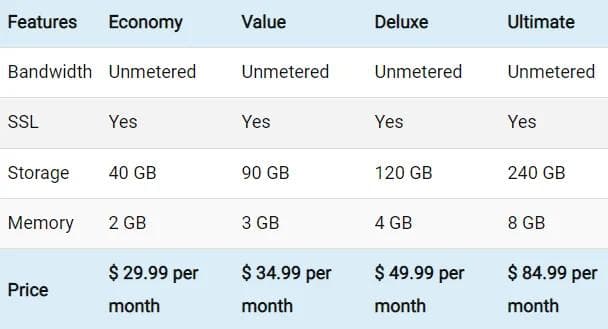 First, Year Prices are cheaper compared to renewal fees, but it has been like this.
Shall I Use GoDaddy?
GoDaddy is best suited for those people who are less on budget and are new to the hosting world. It's a quick and affordable solution. Before you make up your mind, I would like to mention that GoDaddy is the best option only if you don't have a long-term plan to use it unless you are an established brand or business.
You can test GoDaddy Risk-Free for 30 days if you have on a yearly plan and for 48 hours if you are on a monthly plan with its Money-Back Guarantee.
GoDaddy Review: Frequently Asked Questions
What is better, GoDaddy or Wix?
We're not taking sides here, but we did write an article on Wix Review that you might like.
GoDaddy is better if: you want more control over your website's design and features.
Wix is better if: you want a hassle-free website-building experience with no coding needed.
Is the GoDaddy website secure?
Yes, all websites built with GoDaddy are secure. All SSL certificates we issue include industry-standard 256-bit encryption to ensure your website and customer transaction data are safe. We recommend the Unlimited plan for most website owners.
What is an SSL certificate?
An SSL Certificate enables secure connections between customers and our servers, protecting information in transit. It allows customers to provide security for sensitive data, such as account numbers, usernames, passwords, etc., on e-commerce websites.
GoDaddy's domain transfer, is it easy or difficult?
Domain transfers are extremely easy with GoDaddy, the only requirement being that the domain name be unlocked.
What is the difference between GoDaddy and Flippa?
GoDaddy would be a way to set up domains for your website, while flippa is a marketplace where you can purchase other people's websites.
Do I need an SSL certificate or just HTTPS?
SSL Certificate is recommended for e-commerce websites, but it also provides an added benefit for others by "securing" your website's connection to their browser.
If you have a simple personal blog, it is not necessary to use SSL/HTTPS.
How can I transfer my GoDaddy Domain?
You need to unlock your domain first and then follow the below steps:
Log in to your GoDaddy account
Find the Order History option on the left side menu
Select the Transfer option under the Order History section
Click on the transfer button beside the domain that you want to transfer. It will start the transfer process automatically.
How can I manage my SSL certificates?
SSL Certificates are managed in the SSL Certificates section, which comes under the Security section in your GoDaddy account.
You need to define the website where you want to use the certificate and click on the add button beside it. SSL Certificates cost $69.99 per year.
Does GoDaddy have a mobile app?
Yes, several apps are available in Apple Play Store and Google Play store to manage your domains, websites, SSL certificates, etc.
GoDaddy Coupons are not required for any of their plans because they offer the lowest prices in the market.
Will GoDaddy build my website?
GoDaddy is one of the biggest companies in the hosting space. Most people (especially beginners) start their journey to create their websites. GoDaddy is very popular for its huge network, free services and easy-to-use interface. However, it has some bad points too. For example, you will probably not find any good tutorials about WordPress or Drupal on their network.
I have been using GoDaddy for four years now, and my overall experience with them is good (hosting account). Their interface is very easy to follow and understand, even if you are a newbie.
GoDaddy Review Takeaway
Overall, GoDaddy is a very good option. Despite its lacking free features, which makes it only a bit expensive (if we add upsells), we cannot ignore the super-fast page loading time, intuitive interface, unlimited bandwidth, and classic Linux hosting with Windows-based hosting as well. They also offer all the popular apps to install on the website. 
Subscribe for
the latest updates