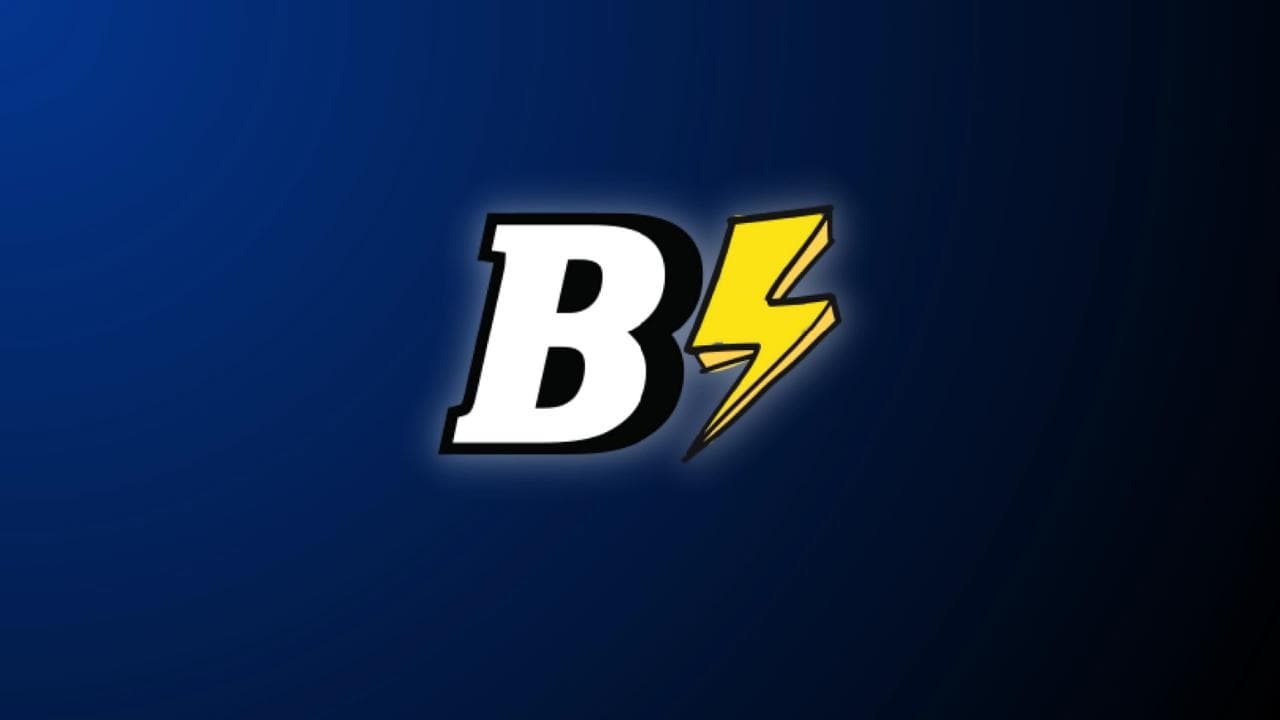 Book Bolt Review 2023: Features and Design Options it offers

Unbeatable Software
May 4, 2023 at 6:14 PM
In this age of inflation, everybody is looking for ways to increase their income; look no further. The solution is a side hustle!
It could be a part-time job or a passive income!
Passive income is a game changer, offering the stability and financial freedom you've sought. And the best way to achieve passive income is through digital assets.
But how to start passive income?
Navigating the world of digital assets can be confusing, but with Book Bolt, you'll have everything you need to succeed.
This review will open up a new horizon to the features and design options that Book Bolt offers and, eventually, how you can make more $$$$.
An Overview of Book Bolt
Book Bolt is brought to you by the same team behind Merch Titan, a well-regarded Amazon Merch tool.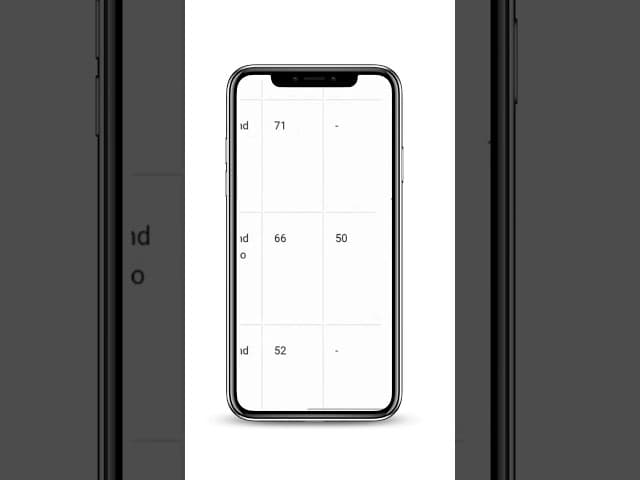 Book Bolt is a cutting-edge software explicitly designed for the low-content book business. This software provides all the tools for a successful low-content book business, making it the most comprehensive solution on the market.
Book Bolt covers every step of the low-content book creation process, from keyword research to exporting PDF cover and interior files, ensuring you have everything you need to create successful books.
So why wait? If you're ready to transform your financial future.
Start earning passive income and enjoy the financial freedom that comes with it.
I talked about Low Content Books, so let me tell you what they are, their types, and whether they are profitable.
Low Content Books and their Types
Low-content books, also known as "book journals," "notebooks," or "workbooks," have become increasingly popular in recent years.
These books typically have blank, lined, or grid pages and often include prompts or spaces for writing, doodling, or other creative activities.
Despite their simple appearance, low-content books offer many benefits, making them a popular choice for individuals and businesses.
Let's explore the most popular types of low-content books and their benefits:
Blank Book Journals
Typically blank and have either lined or plain white pages. They are perfect for those who enjoy journaling, note-taking, or other forms of creative writing.
Blank book journals offer the freedom to create, imagine, and express your thoughts and are often used for self-reflection and personal growth.
Gratitude Journals
These are designed to help you focus on the positive aspects of your life. Each day, you write down things you're grateful for, helping to cultivate an attitude of gratitude and appreciation. They can help reduce stress and improve your overall well-being.
Budget Books
Help you track your expenses and stay on top of your finances. They include sections for income and expenses and often include prompts and tips to help you stay on track. Budget books are perfect for those who want a better handle on their finances and to stay within their budget.
Coloring Books
Coloring books for adults have become increasingly popular in recent years, and for a good reason. Coloring can be a relaxing and meditative activity that helps to reduce stress and improve mental well-being.
Low-content coloring books offer the added benefit of being customizable, allowing you to express your creativity and make the book your own.
Recipe Books
Recipe books are perfect for home cooks and food enthusiasts. They include blank pages for recording recipes, ingredients, and cooking tips. Recipe books are a great way to keep your favorite recipes organized and easily accessible.
Are Low-Content Books still profitable?
But with so many low-content books available on the market, it's natural to wonder if this type of publishing is still profitable.
The answer is a resounding yes. Low-content book publishing can still be very profitable, but it's essential to understand the market and what it takes to be successful. These are the factors that contribute to the profitability of low-content book publishing.
Niche Selection
Quality Content
Marketing
Price
So if you successfully understand these factors and work on them. You can surely make big profits as well.
Book Bolt Features:
#1. Maximizing Your Low Content Book Listing on Amazon: Keyword Strategies
Finding the right keywords in your low-content book listing on Amazon can differentiate between a successful launch and an overlooked product. This is why taking advantage of the resources available to help you identify the best keywords for your niche is crucial.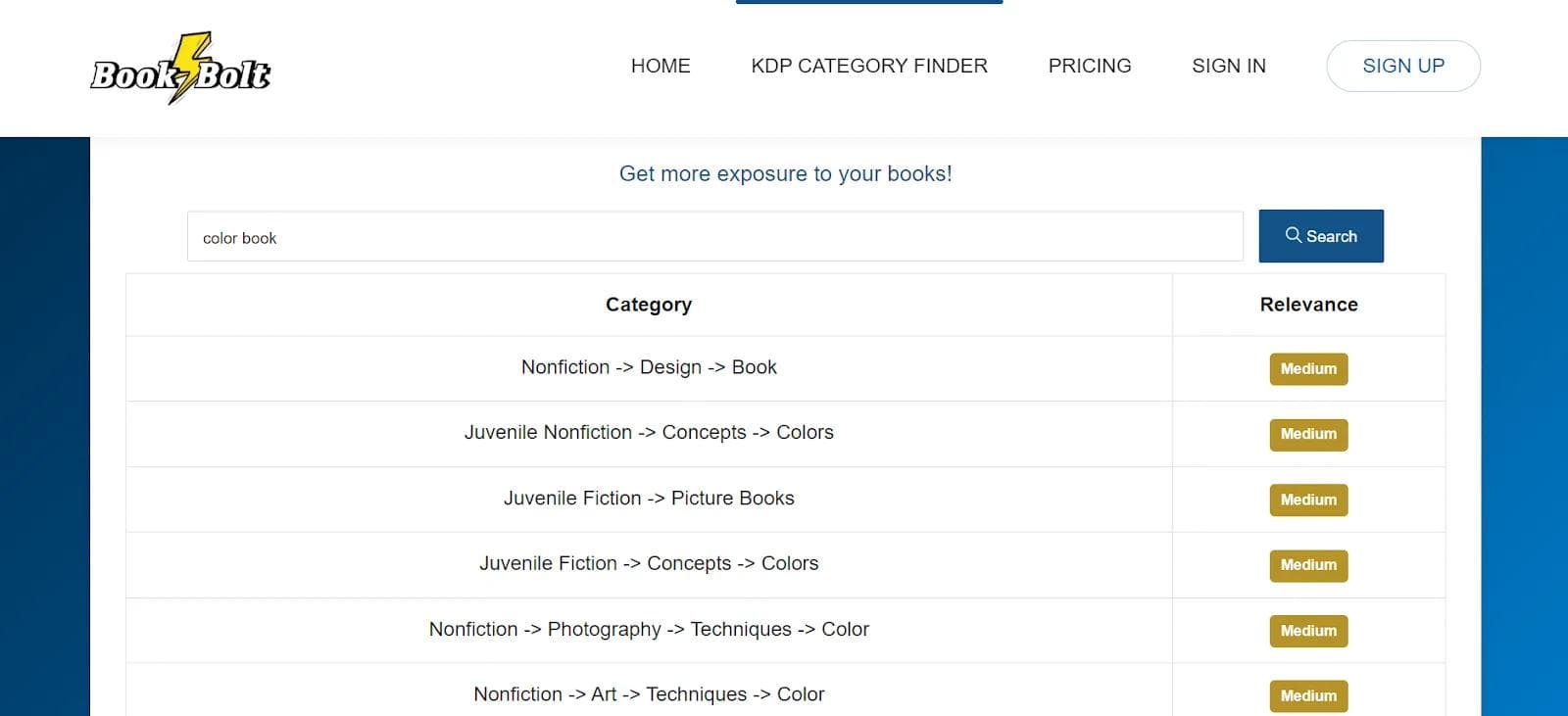 One of the best ways to do this is to review the list of keywords in the book category on Amazon.
Keeping an eye on the most frequently used keywords in already selling products can be incredibly helpful in identifying the right customers for your listing.
When using keywords in your listing, it's important to include only relevant ones. Doing so will increase your book's visibility and attract the right customers to your product.
Remember to check the list of keywords frequently and update your listing with new and relevant keywords.
#2. Streamline Your Cover Design Process with Book Bolt
Creating an eye-catching and professional-looking cover design is essential for the success of your low-content book.
With the help of Book Bolt, you no longer have to spend countless hours experimenting with different designs or hiring a professional graphic designer. Book Bolt offers an innovative solution that simplifies the cover design process and saves time and effort.
With just a single click, Book Bolt allows you to generate various patterns for your cover design.
#3. Do Customized Puzzles Effortlessly with Book Bolt
If you're looking to create your own puzzle book, Book Bolt has a powerful tool that can help you streamline the process and make it easier to personalize your puzzles.
The puzzle creation tool in Book Bolt provides a variety of formats to choose from, making it easy to find one that fits your needs.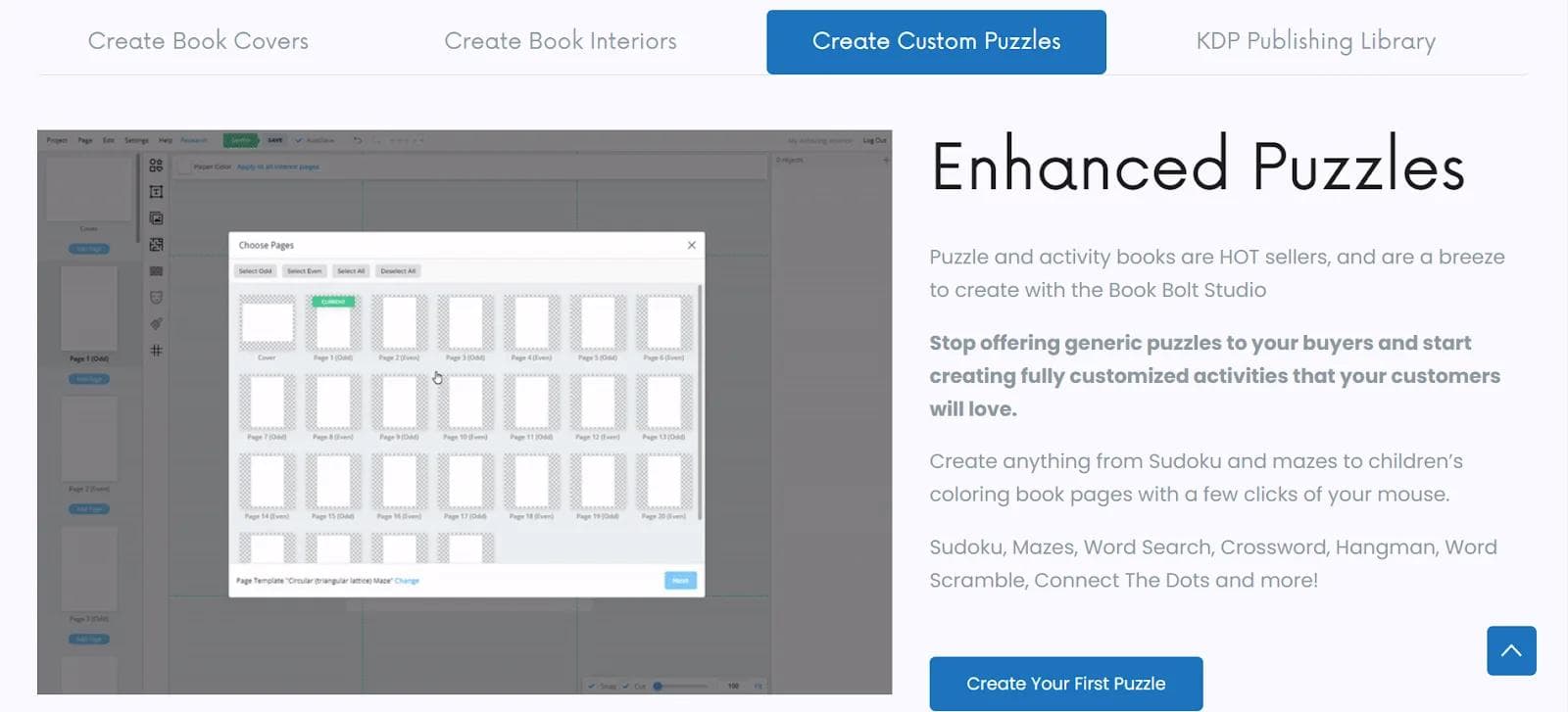 All you have to do is make some simple adjustments to personalize the puzzle, and the software will do the rest.
#4. Create Professional Book Interiors with Book Bolt's Design Tools
The book interior is the most integral part, and it can be challenging to create professional-looking interiors without the right tools. That's where Book Bolt comes in.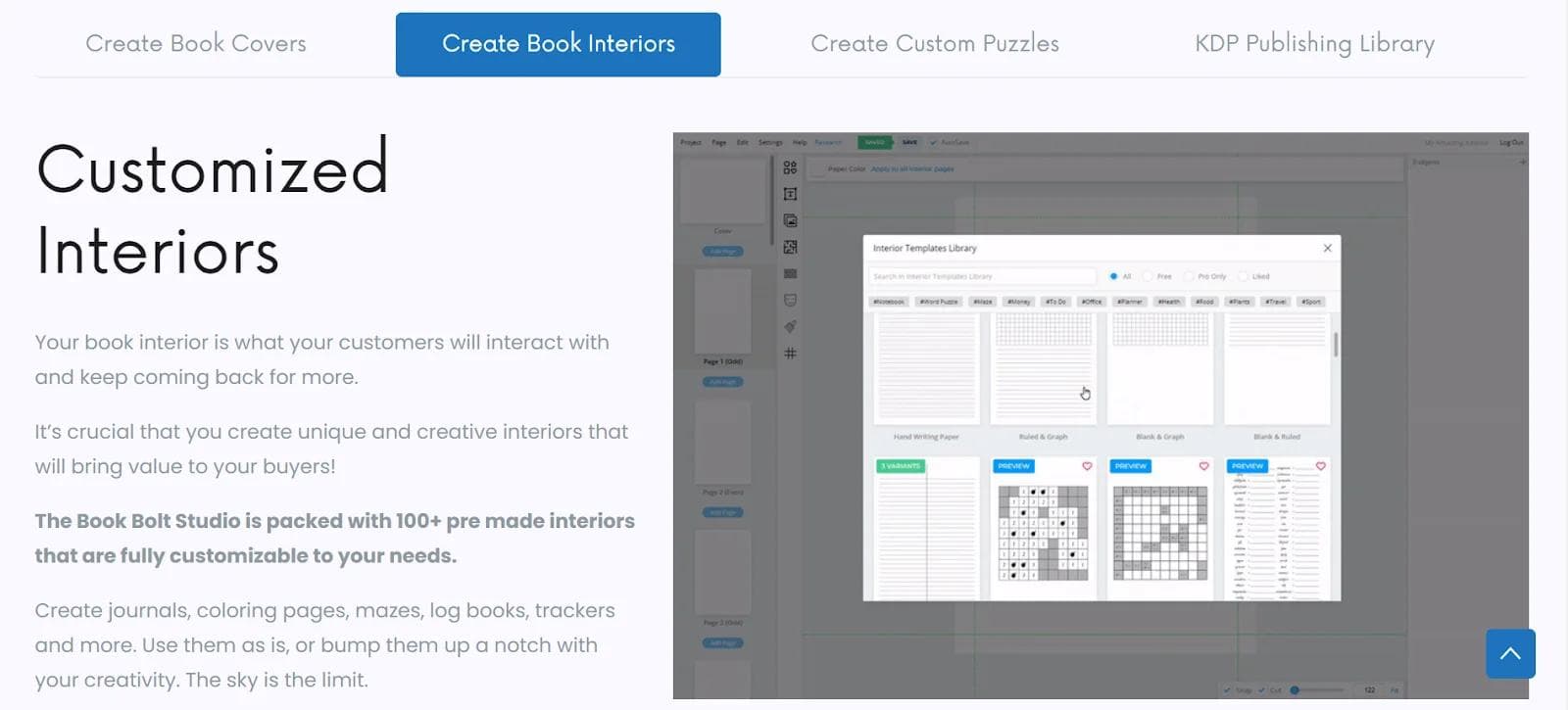 Book Bolt is a comprehensive solution that covers all aspects of the low-content book creation process, from keyword research to exporting PDF covers and interior files.
#5. High-quality E-Books Library
Book Bolt has an extensive library of e-books that cover many genres, including fiction, non-fiction, romance, mystery, and more.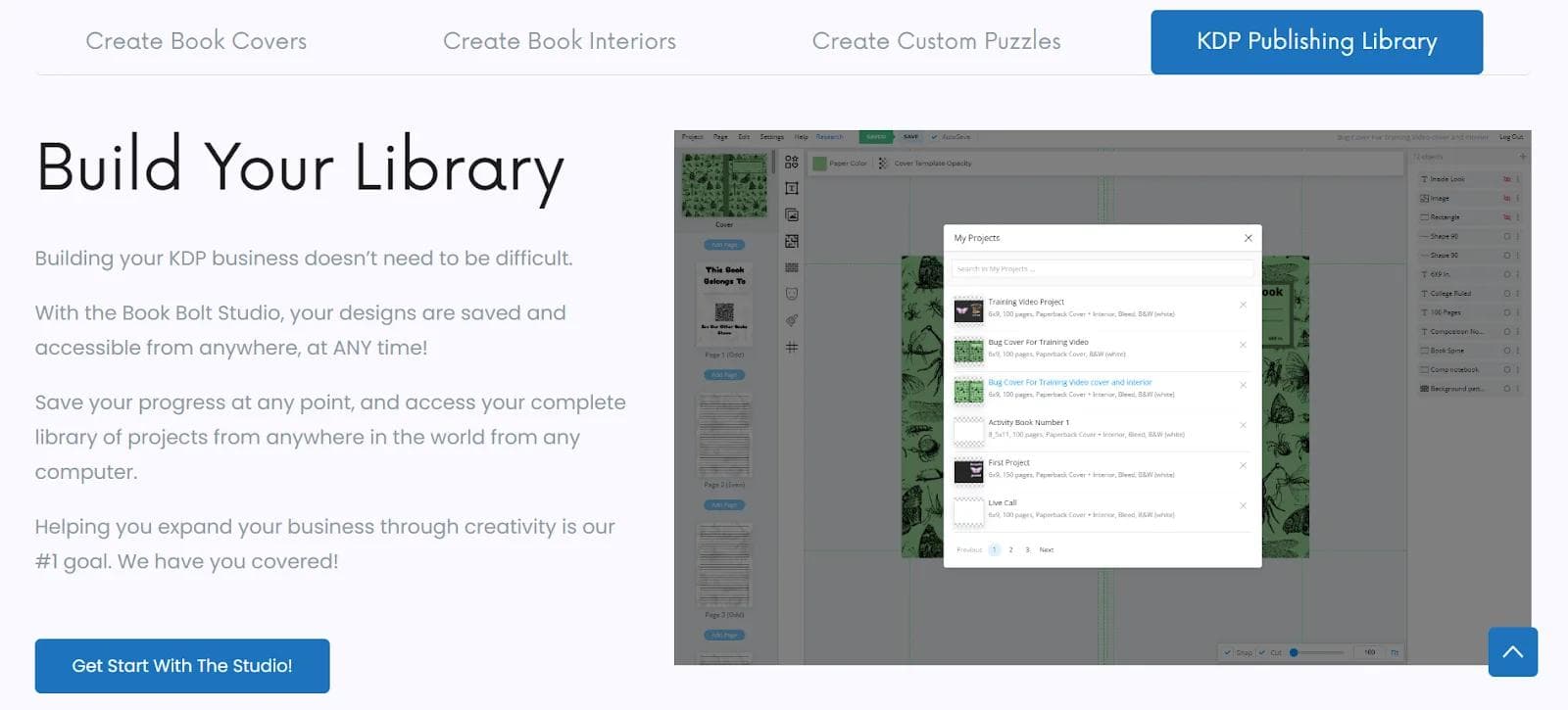 It features new releases, bestsellers, and free books, making it easy to find the right book for you. Moreover, the e-books on Book Bolt are of high quality, ensuring an enjoyable reading experience.
How to get started with Book Bolt?
To begin with Book bolt, you must go to their official site Book bolt.
You'll be on their landing page.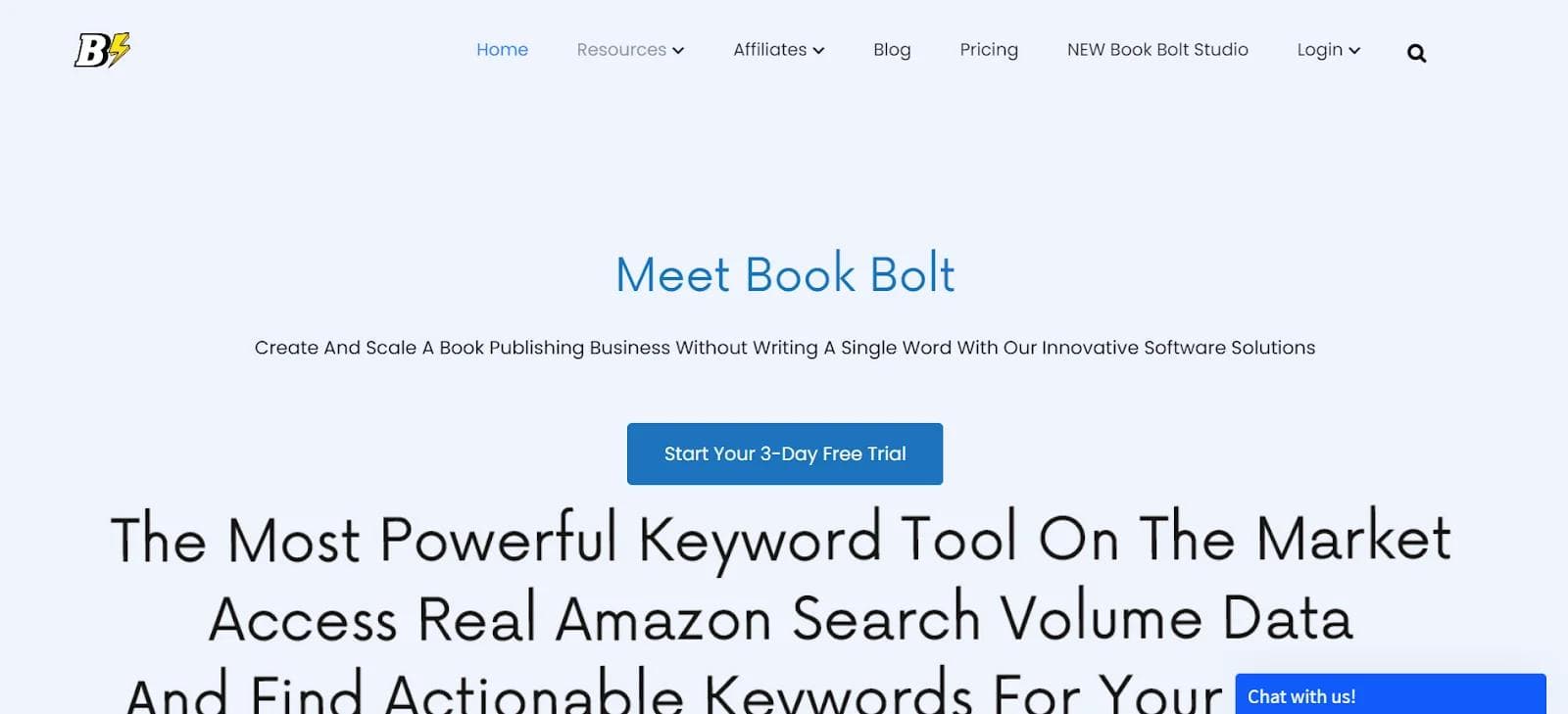 Then you have to sign up!
Enter the details.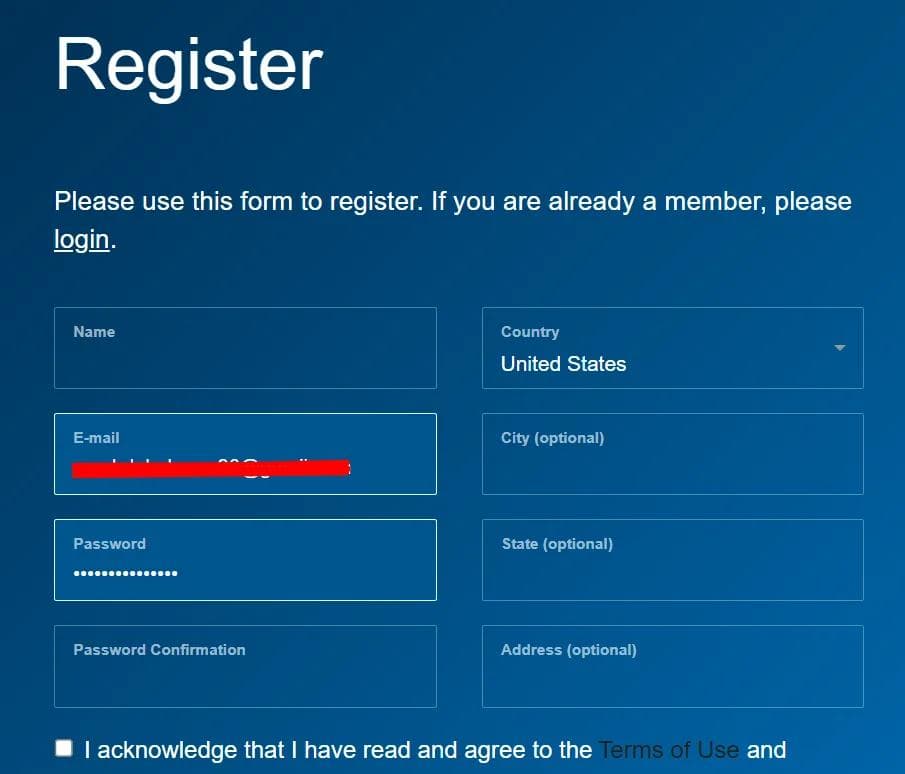 Done!
That's all you have to do for the first time. Ready to Go?
Book Bolt Pricing: Cheap or Expensive?
Book Bolt offers two plans, "Newbie" and "Pro", plus monthly and Yearly packages.
I will share both pricing plans; you will decide whether it's cheap or expensive.
Pro Plan

Newbie Plan

Both plans are the same, but the primary distinction between the Book bolt options is that the Pro version includes access to the Puzzle Wiz feature.
What do you mean by Puzzle Creation?
The puzzle creation is a feature called Puzzle Wiz. This tool allows users to create personalized puzzles for their puzzle books with a few clicks. It provides various puzzle formats, and users can make simple modifications to personalize the puzzles.
This feature is included in the Pro subscription of Book bolt and is a valuable asset for those looking to add an extra layer of customization to their low-content books.
Recommendation:
Opting for an annual subscription provides a discount, and for those who are already paying subscribers, a lifetime Pro account is available for a single payment.
Design Options to Explore!
Here are some other options that are worth exploring:
Page Transitions
Page transitions are an essential aspect of the reading experience, and Book Bolt offers a range of options to choose from.
Depending on your preference, you can opt for a simple swipe, a flip, or a dissolve. These page transitions help to make reading more engaging and dynamic.
Night Mode
Book Bolt's night mode feature is a lifesaver for those who like to read late into the night. The mode adjusts the screen brightness and reduces eye strain, making it easier to read for extended periods. This feature is handy for those who have trouble sleeping and prefer to read instead.
Bookmarking and Notes
Book Bolt allows you to bookmark your favourite pages, making it easy to return to the book later.
It allows you to add notes and highlights to keep track of essential passages in your book. These features help to make the reading experience more interactive and memorable.
Low Content Books vs No Content Books: Understanding the Differences
In the world of self-publishing and digital products, one can create and sell many different types of books, including low-content and no-content books.
You have to know the difference so you can work accordingly.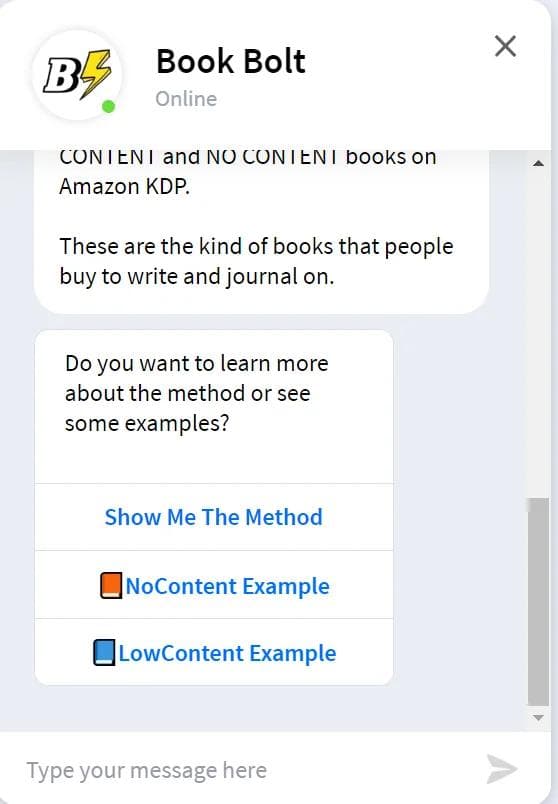 Understanding the critical differences between these two types of books is crucial for anyone looking to make the most of the opportunity digital publishing presents.
Low Content Books refer to books typically used for creative expression or practical purposes but contain very little text.
Examples of low-content books include journals, planners, and coloring books.
No Content Books, on the other hand, have no text or images on the interior pages, like blank journals and sketchbooks. These books are often used as a canvas for creative expression or as a place to store personal memories or drawings.
The focus of no-content books is on the quality and durability of the book, making them suitable for a wide range of applications.
In conclusion, each has its unique strengths and weaknesses, and the type of book you choose to create will depend on the intended use and audience.
A low-content book is an excellent option if you want to create a book primarily for creative expression.
A no-content book might be better if you look for a more practical or functional book.
Rounding Up
In conclusion, my review of the Book Bolt has ended.
Considering using this software for your book business, you may wonder whether it's worth it.
A big resounding yes from my side!
Book Bolt offers a comprehensive suite of tools, including keyword research, design, trend analysis, and more, that can help you build a successful book business.
For booksellers, it's a wise investment. So why not invest?
Subscribe for
the latest updates