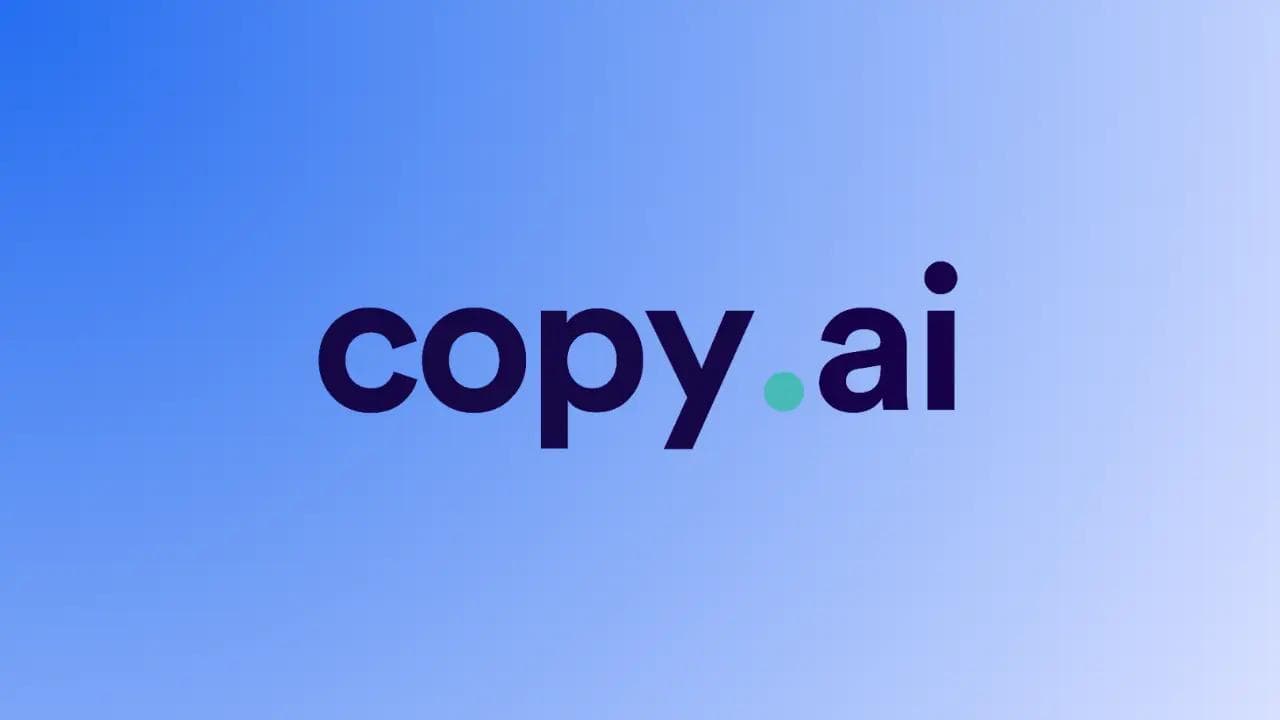 A Comprehensive Review on Copy AI - Is it worth buying?

Unbeatable Software
October 16, 2023 at 7:39 PM
In the dynamic digital landscape, content is king, and creating engaging, compelling content is at the core of online engagement.
Copy AI emerges as a revolutionary tool designed to empower marketers, writers, and entrepreneurs. This AI-powered writing assistant is not just about automating content creation; it's about enhancing creativity, efficiency, and effectiveness.
Let's delve into an in-depth review!
A Look at Copy AI Features
After signing up, when I head to their dashboard.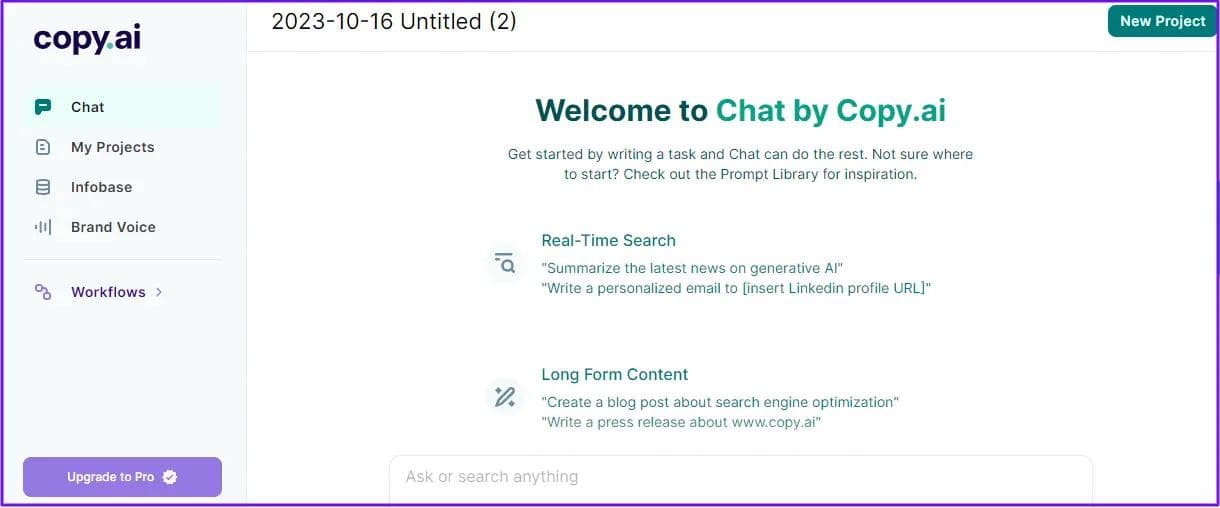 Yes, let me tell you in detail. There were many workflows, if you want to search you can as per your need however there are some recommended workflows and further category-wise.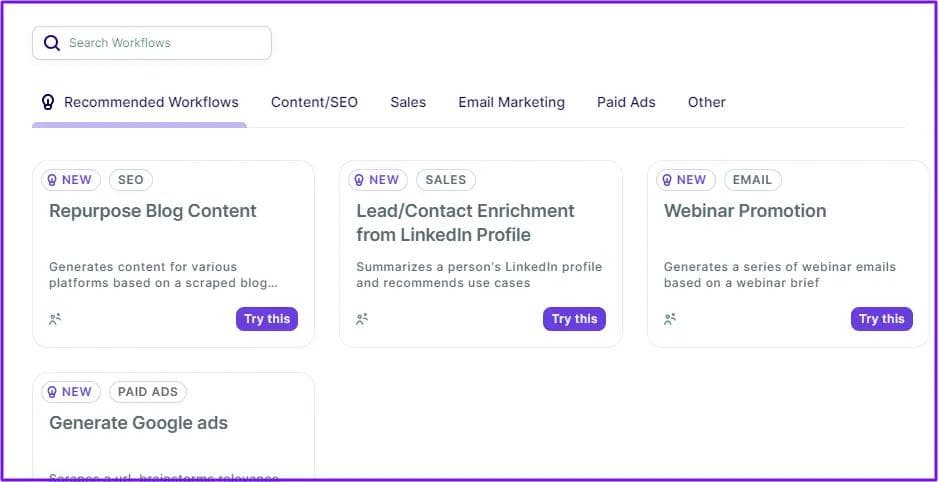 Then I clicked on the content/SEO workflow and it opened up a list of workflows that you can use while writing a blog post or sort of long-form content. You may use it to create a press release and get interesting FAQs for your blog or to repurpose any content piece.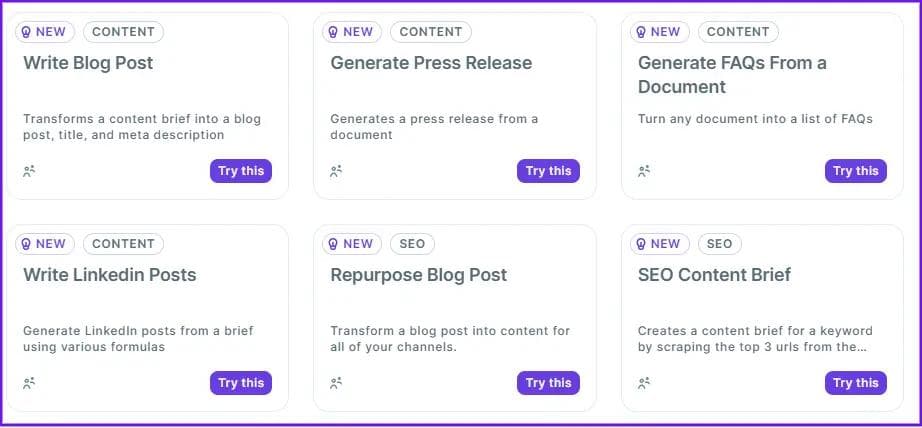 Once I go to sales workflows, it seems like I got in contact with a person in my office doing sales and marketing stuff. Yes, it was enriched with everything I needed to prepare for a sale. You could write a cold-bound email or a short LinkedIn connection note. Write competitor analysis reports or research a company's industry, news, and offerings.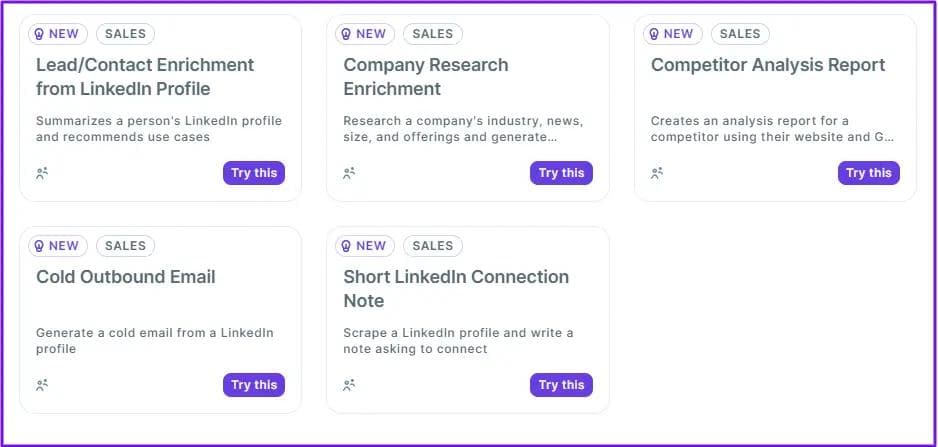 What do you need for marketing? Whether it's about summarizing webinar transcripts or generating a series of webinar emails. Copy AI got you covered!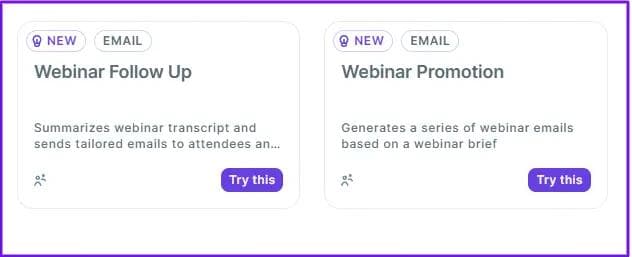 You know what's the most hectic part of me? It's preparing for ads however facebook or Google ads or ad copy. But thank god I found this. I mean you can it done as well.

Is Copy AI for you?
Copy AI is a valuable asset for various professionals and businesses. Below, we break down the segments that stand to gain the most from this innovative tool.
1. Marketing Teams:
Marketing teams will find Copy AI's versatile template library and customization options invaluable. Tailored to cater to a range of marketing content, from social media posts to email campaigns, it's designed for adaptability and efficiency.
Given the constant need for fresh, engaging content in marketing, Copy AI's ability to quickly generate a variety of content pieces is a significant advantage.
2. Small Businesses:
Small businesses often operate on limited budgets. Copy AI offers cost-effective plans that don't compromise on quality, making professional copywriting accessible.
With an intuitive interface and minimal learning curve, small business owners can focus on content creation without the technical hassle.
3. Solo Freelancers:
Freelancers juggling multiple clients and projects will appreciate Copy AI's efficiency. The tool aids in meeting deadlines by speeding up the content creation process.
It serves as a creative partner, offering suggestions and variations that can enhance the quality of the content.
4. Large Enterprises:
For larger corporations, data security is paramount. Copy AI is equipped with advanced security features ensuring that sensitive information remains protected.
Enterprises with specific requirements will benefit from the extensive customization options. It allows for tailored solutions that align with the company's unique content needs and brand voice.
The enterprise plan is designed to handle a large volume of content generation, making it suitable for companies with extensive content requirements.
Diverse Applications of Copy AI: Content Possibilities
In the realm of content creation, Copy AI emerges as a multifaceted tool, adept at transforming the ordinary into the extraordinary. Here, we explore the varied use cases, each underscoring the tool's versatility and prowess in turning ideas into compelling narratives.
1. Social Media Mastery:
Efficiency Meets Creativity: In the fast-paced world of social media, where content is consumed in the blink of an eye, Copy AI stands as a reliable ally. Whether it's crafting witty tweets, engaging LinkedIn posts, captivating Instagram captions, or creative descriptions for TikTok videos, the tool is engineered for speed and creativity.
Content Refresh: Banish the dread of content monotony. With Copy AI, a reservoir of fresh, engaging content ideas is always at your fingertips, ensuring your social media platforms are always buzzing with innovation.
2. Elevating Email Marketing:
Personalized Campaigns: Navigate the complexities of email marketing with ease. From welcome emails and holiday promotions to launch announcements and recurring newsletters, Copy AI ensures each message is tailored, resonating with the audience on a personal level.
Conversion Focus: Every email is crafted with precision, balancing information and engagement, driving not just opens but conversions.
3. Revolutionizing Website Content:
Brand Storytelling: Entrust Copy AI with your 'About Us' page and watch your brand story unfold with eloquence and authenticity. Every word is chosen to reflect your identity, ethos, and journey.
Engaging Homepages: First impressions matter. Copy AI ensures your homepage is not just a gateway but an invitation, welcoming visitors into a world of value and innovation.
4. Streamlining Human Resources:
Efficient Processes: HR managers find a partner in Copy AI. From crafting precise job descriptions to communicating rejection letters with empathy, the tool adds efficiency and sensitivity to HR processes.
Talent Attraction: Hiring blurbs become magnetic, attracting the right talent with language that speaks to aspirations and potential.
5. Amplifying Content Marketing:
Versatile Creation: Whether it's a video script that captivates, a YouTube description that engages, or a case study that informs, Copy AI is the content marketer's companion, versatile and informed.
Audience Connection: Every piece is crafted to connect, resonate, and engage, turning viewers into followers, and followers into advocates.
6. Enhancing Copywriting:
Sales Amplification: In the world of sales and ads, Copy AI is the silent strategist, crafting copy that's not just seen but acted upon. Every word, sentence, and call-to-action is engineered for conversion.
Targeted Engagement: Ads become conversations, tailored to speak directly to the audience's needs, aspirations, and pain points, driving engagement and action.
7. Blog Post Innovation:
Rapid Drafting: With the blog post wizard, first drafts transform from daunting to done in minutes. It's not just about speed but quality, ensuring every post is a journey of value for the reader.
Structured Content: From intros that hook to outlines that guide and sections that inform, Copy AI ensures every blog post is a masterpiece of structure, content, and engagement.
Copy AI Pros & Cons
🙂Large Template Library:
Copy AI is equipped with an extensive template library, catering to a diverse range of content needs. Whether you're crafting social media posts, email campaigns, or website content, the platform offers tailored templates designed to kickstart the creative process.
Each template is optimized to cater to specific content types, ensuring users can quickly and effectively generate content that resonates with their audience.
🙂AI Workflows:
Automation is at the heart of efficiency. Copy AI's AI workflows are designed to automate repetitive tasks, allowing content creators to focus on strategic, creative endeavors.
Users can customize these workflows, integrating them seamlessly into their content creation processes, enhancing speed, accuracy, and consistency.
🙂URL Analyzer:
This feature stands out for its ability to extract and utilize data with precision. Users can input URLs, and the tool analyzes and presents key information, facilitating informed, data-driven content creation. It's a gem for competitive analysis and leveraging online data for content enrichment.
🙂Good Value for Money:
In the competitive AI writing tool market, Copy AI offers a balance of quality and affordability. The features, coupled with the pricing, present a value proposition that small businesses and freelancers find particularly attractive.
🙃No Chrome Extension:
The absence of a Chrome extension can be a limitation for users who prefer the convenience of browser integrations. It means an extra step to access the platform, which could potentially impact the user experience.
🙃Limited Long-Form Document Support:
For authors and writers engaged in extensive projects like novels or comprehensive reports, Copy AI might fall short. The platform is optimized for shorter content pieces, making it less ideal for long-form content creation.
🙃No Built-in SEO Features:
In a world where visibility is driven by SEO, the absence of built-in SEO features is a notable drawback. Content creators need to integrate SEO optimization manually or use additional tools, which can be a hassle.
Copy AI Pricing Options:
Well, the pricing structure is quite straightforward.
Go through the structure and then take a glance.
1. Starter:
For: Individuals trying out AI content creation.
Includes: 1 user, 2000 words, 200 bonus credits.
Price: Free, no credit card needed.
2. Professional:
For: Solo entrepreneurs/small teams.
Includes: 5 users, unlimited words, 500 workflow credits.
Price: $36/mo or $432/yr.
3. Team:
For: Mid-sized teams.
Includes: 20 users, unlimited words, 3K workflow credits.
Price: $186/mo or $2,232/yr.
4. Growth:
For: Large businesses eyeing expansion.
Includes: 75 users, unlimited words, 20K workflow credits.
Price: $1,000/mo or $12,000/yr.
5. Scale:
For: Large corporations integrating extensive AI.
Includes: 200 users, unlimited words, 75K workflow credits.
Price: $3,000/mo or $36,000/yr.
FAQs:
Is Copy AI Free?
Yes, there is a free plan offering 2,000 words per month, making it accessible for users wanting to test the waters.
How Does Copy AI Work?
It leverages Open AI's models to generate text, offering a chat, pre-built templates, and a freestyle editor for customized content creation.
Is Copy AI Better Than ChatGPT?
The comparison is subjective, depending on the specific writing needs and preferences of the users.
Conclusion
In wrapping up this in-depth look at Copy AI, it's clear that this tool is more than a utility—it's a gateway to the future of enriched and efficient content creation. Copy AI stands as a partner, amplifying human creativity with the precision of artificial intelligence, tailored to fit every content creator, marketer, and business leader.
Its adaptability is one of its strongest suits, offering customized solutions that evolve with the diverse needs of users. It's about stepping into a world where every piece of content is crafted with a blend of human ingenuity and AI efficiency.
As you consider the insights and analyses shared, remember that with Copy AI, you're not just keeping pace with the evolving digital landscape—you're ahead of the curve.
Subscribe for
the latest updates