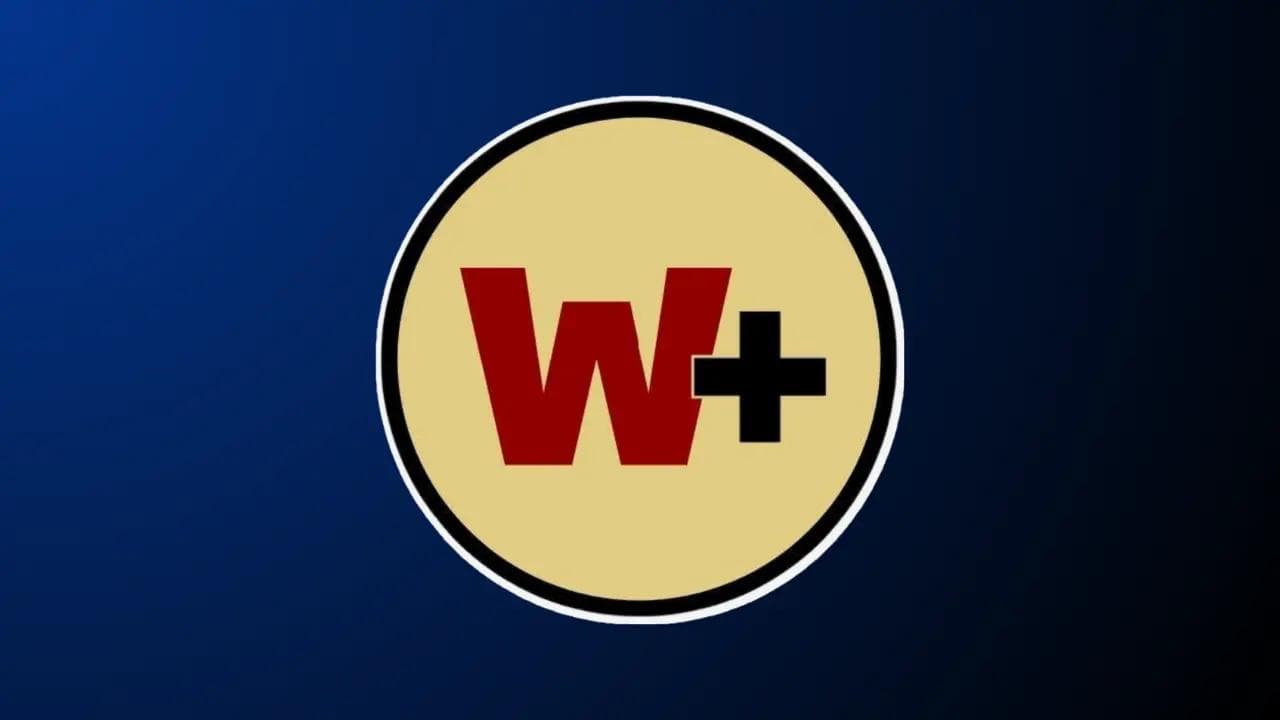 Warrior Plus Review 2023: Legit or Scam? Reviews Revealed

Unbeatable Software
May 14, 2023 at 5:15 PM
There are so many affiliate platforms promising to help you earn passive income. But it's challenging to choose the best one. Warrior Plus is just one of the many online marketplaces available.
This Warrior Plus review will help you find if it's worth your time and money. We'll explore what it is, how it works, and what users have to say about it. Time to make an informed decision.
What exactly is Warrior Plus?
Warrior Plus is an online marketplace created in 2006 by Mike Lantz for buying and selling affiliate marketing products. 
It connects vendors who have digital products to market with publishers who want to promote these products. These products can range from eBooks to online courses to internet marketing software.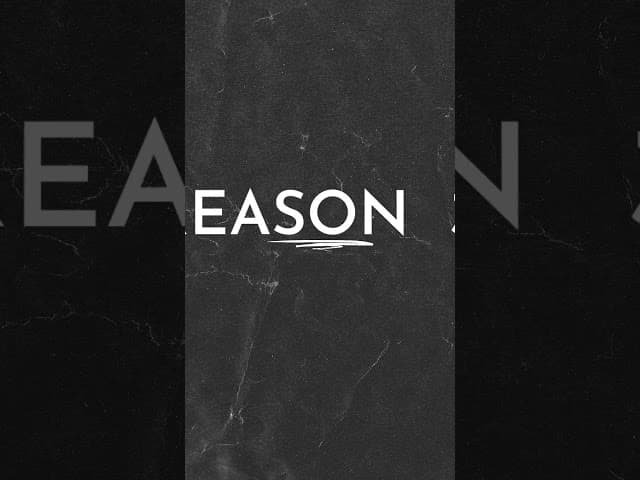 Warrior Plus offers a wide range of digital products for publishers. The platform provides analytics tools to help users track their sales and optimize their marketing efforts.
How does it work? Free sign-up to Warrior Plus
Getting into Warrior plus is very straightforward.
Search for Warrior Plus, and here we start.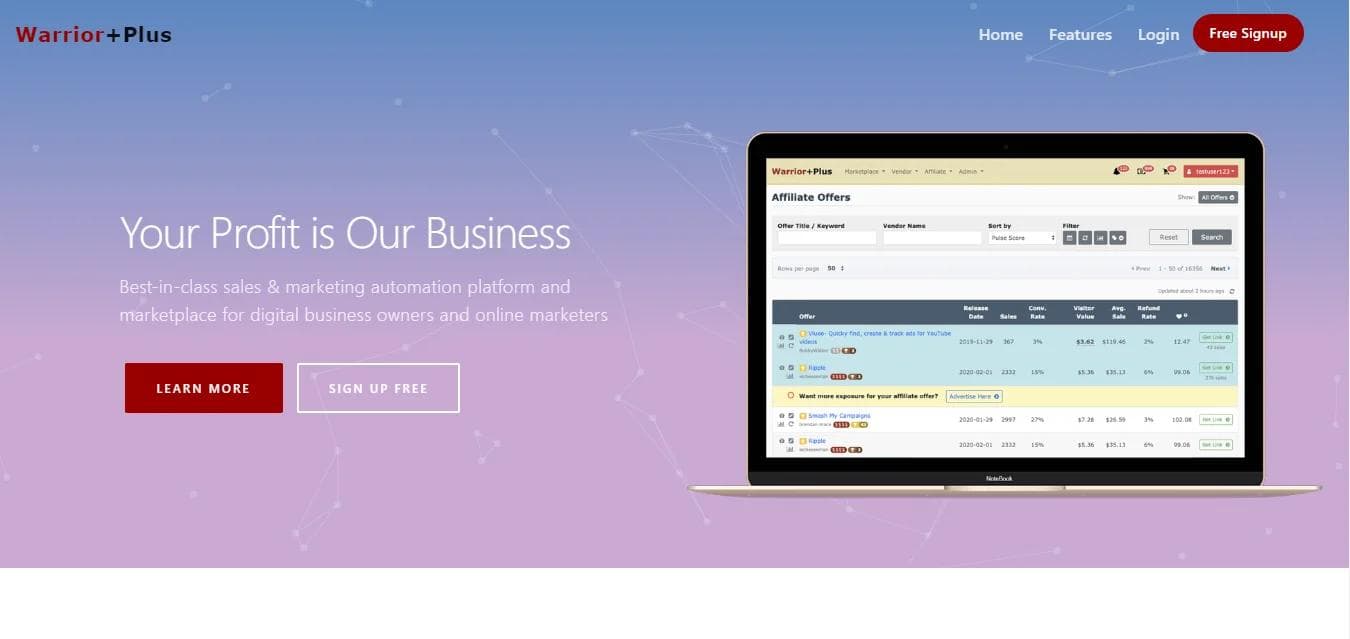 To sign up, it'll ask for a few basic details, including username, login password, and email address. Enter, and your account is created, and you're good to go!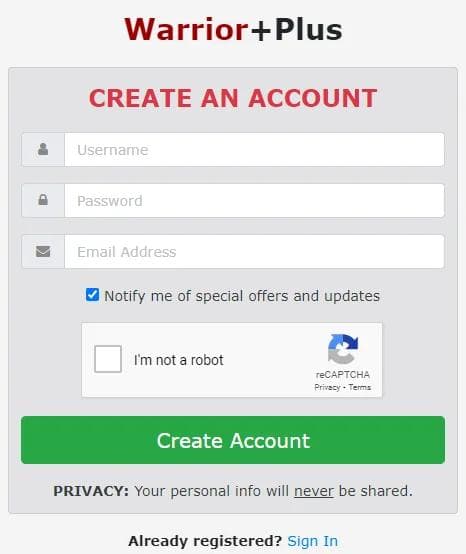 Once you're in, Warrior Plus asks your reason for joining. There are three options; select the one which suits you. After that, you'll find offers to promote. You can search relevant products using keyword search and filter them accordingly.
You can call it product hunting. Note that potential products will end you up with good profits.
Pro Tip
It's essential to do your research and due diligence before promoting any product on the platform to ensure that it aligns with your audience and your ethical standards.
Step-by-guide to make money with Warrior plus.
I am not just telling you about money, money, and money, but the way to achieve this.
Step#1. Choose your niche:
The first step to making money on WarriorPlus is choosing a niche you are interested in promoting. WarriorPlus offers various popular categories, including
Marketing education
Entertainment
Industries
Software
Online platforms
Domains
Websites.
Within these categories, you can find different sub-categories to help you find the specific interest you want to promote.
Step#2. Build your affiliate site:
After selecting your niche, the next step is to build a website or blog to promote your chosen products.
You can create a review site or an online store site to showcase affiliate products and provide your readers with information about the products you are promoting.
A review site acts as a middle ground between the product, and the consumer and can help build trust with your audience.
Step#3. Drive traffic to your site:
To make money on WarriorPlus, you must drive traffic to your website or blog.
Different ways to get traffic include organic search, social media, and paid advertising. It's important to note that most affiliate networks, including WarriorPlus, only care about one thing: sales.
It means that even if your traffic is inorganic, you can still get paid if you make sales. Also, look at where does the affiliate marketers advertise!
Step#4. Promote products and earn revenue:
Once you've built your affiliate site and started driving traffic, it's time to promote your chosen products.
You can find products to promote on the WarriorPlus marketplace and choose from a range of digital products. It includes peoducts like eBooks, online courses, done-for-you funnels, and internet marketing software.
The commission rates vary depending on the product and vendor but typically range from 50-100% of the sale price. To receive payment for your earnings, you need to set up your payment details on WarriorPlus.
You can accept payments through PayPal or Stripe, and once you've filled out the necessary information, you can receive instant payments. In summary, making money on WarriorPlus involves:
Selecting a niche.
Building an affiliate site.
Driving traffic to your site.
Promoting products.
Earning revenue through affiliate commissions.
With dedication and hard work, it's possible to build a successful affiliate marketing business on the WarriorPlus platform. You can also try influencer marketing along with affiliate one.
Warriorplus Pros: Dig the Benefits
Here are some significant benefits of why Warriorplus is worth more than others!
Warrior Plus is a popular affiliate marketing platform that offers a wide range of products to promote. The platform has an extensive collection of products that include eBooks, online courses, software, and done-for-you funnels. As a publisher, you can easily find products to promote that align with your interests and niche. It means that you can offer relevant and valuable products to your audience.
Unlike other affiliate networks with a threshold for payout, WarriorPlus allows instant payouts once you make a sale. You can get paid for your work before reaching a certain amount.
WarriorPlus offers a user-friendly interface that makes it easy to get started as an advertiser or publisher. You can easily create a product and launch a campaign as an advertiser. You can quickly find products to promote, generate an affiliate link, and earn commissions as a publisher.
WarriorPlus offers comprehensive refund support if your vendor doesn't. You can get a refund even if the vendor doesn't provide one. This broad support ensures that advertisers and publishers are protected and gives you peace of mind when working with new vendors.
Easy Tracking and Analytics:
WarriorPlus offers an excellent tracking system that allows you to monitor your campaigns' performance. You can easily track clicks, sales, and commissions, which helps you understand what's working and not. This data can be used to improve your campaigns and increase your revenue.
Warriorplus Cons: Problems You May Face
I just got lost when I tried to look for an excellent product to promote. Meaning there are just products and products. Here are a few things that should be improved:
More deals than genuine products: It can be challenging to differentiate between legitimate products and get-rich-quick schemes on the platform.
Lack of product filtering: Unlike other platforms, WarriorPlus doesn't have a filter to prevent fake or low-quality products from being published.
Lack of advertising support: While WarriorPlus offers support for publishers and vendors, there must be dedicated support for advertising, which can be frustrating for advertisers.
Refund issues: Customers can experience refund issues, so it's recommended to use PayPal as a payment method to help protect against refund-related issues.
WarriorPlus Future: Rise Or Fall
The future of Warrior Plus looks promising if they control the spammy vendors! With the continuous growth of the digital marketing industry, the demand for affiliate marketing platforms like Warrior Plus is expected to increase.
The platform has a solid reputation in the industry, and its focus on internet marketing and digital products is in line with the current trends.
As long as the platform continues to innovate and adapt to the needs of users, it is likely to remain a popular choice for affiliate marketers and vendors alike. You can also look at these 17 affiliate platforms to get the best affiliate experience.
Subscribe for
the latest updates