HostGator Hosting Review 2023 [Performance Test Done]

Unbeatable Software
May 15, 2023 at 11:55 AM
How good is HostGator? We are writing this Hostgator hosting review to share live performance tests and find out who should use this hosting! And cut through the confusion to answer all your HostGator questions with a clear voice.
Businesses around the world know HostGator is an excellent choice for hosting their website. With 99% uptime, 1-click WordPress installation, and 24/7 tech support, it's easy to see why they're one of the US's most reliable web hosts!
In addition, it's a powerful web hosting with 2 million hosting users and 1 million registered domains. With HostGator hosting, we will also review the Gator cloud & web hosting.
As our reader, you can get a free domain name from this fantastic company with an exclusive 45-day money-back guarantee by clicking below:
HostGator Hosting Quick Review
2023 is emerging as a year of branding e-commerce. Now every business, established or about to be launched, needs a fast website with a good and secure web host. Here is our HostGator Review 2023 quick overview: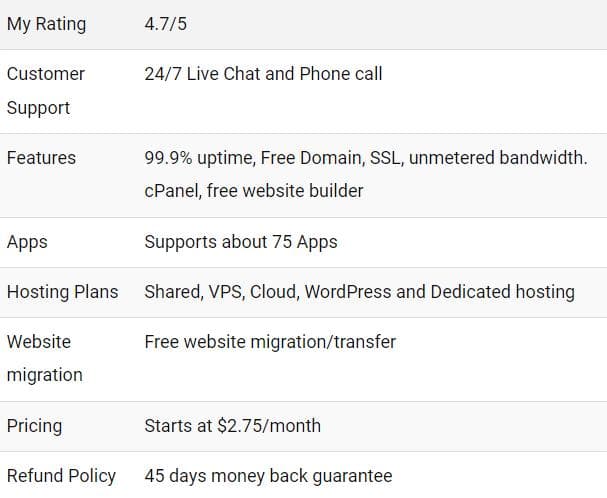 HostGator offers a gamut of hosting packages to ensure you can find one that fits your needs. They aren't as expansive in their offerings but instead focus on making them flexible and easily customizable solutions for customers.
They offer many things similar to GoDaddy and Bluehost, but the best aspect is personalizing all your needs in the hosting package. With them, you can start the hosting site at as lower as $2.75/month.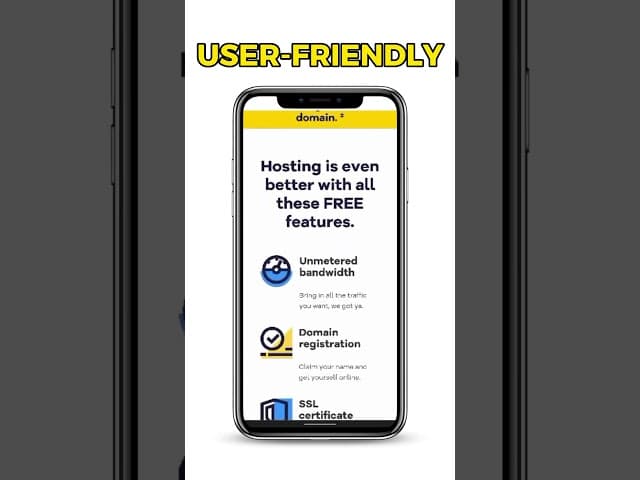 HostGator Hosting Pros and Cons
PROS
Reliable Web Hosting
Free Domain Name and SSL
Free Business Email Address
1-click WordPress install
45-Day Money Back Guarantee
CONS
Higher monthly Pricing
Aggressive Upselling
HostGator Quick Performance Test
This test uses the Load Impact service to stress a web server. The process is automated and runs several times until three "peak" results, the average used as the result. Here we performed the speed test with three industry-standard devices and got the following results.
GTMetrix: 2.4
WebPage Test: 1.87
PageSpeed Insights: 1.65
The average speed was 1.973, which is quite good. The average uptime of HostGator is measured at 99.99%, which is decent. The speed test and uptime demonstrate decent performance for HostGator services.
Hosting Plans and Quick Facts:
HostGator Hosting Plans
Shared Hosting: starting from $ 2.75 per month
WordPress Hosting: starting from $ 5.95 per month
Dedicated Servers: starting from $ 89.98 per month
VPS Hosting: starting from $ 19.95 per month
Reseller Hosting: starting from $ 19.95 per month
Hosting at first Glance:
Free Domain on all hosting plans(only if you subscribe for at least 12 months)
Free website transfer for a single website
Standard payment methods. PayPal, Credit Card
Sign up process is pretty easy
There are a few hidden charges

Double renewal rates
Low prices only apply if you subscribe long term plans
Extra charges for Services like backups and malware monitoring

You can test HostGator Plans Risk-Free for 45 days with their money-back guarantee
The account gets activated within 24-48 hours which is good.
HostGator provides Market standard control panel cPanel.
HostGator Quick Install makes one-click installation apps and CMSs pretty easy.
Customer Support 24/7 live chat
HostGator Hosting Types, Plans, and Pricing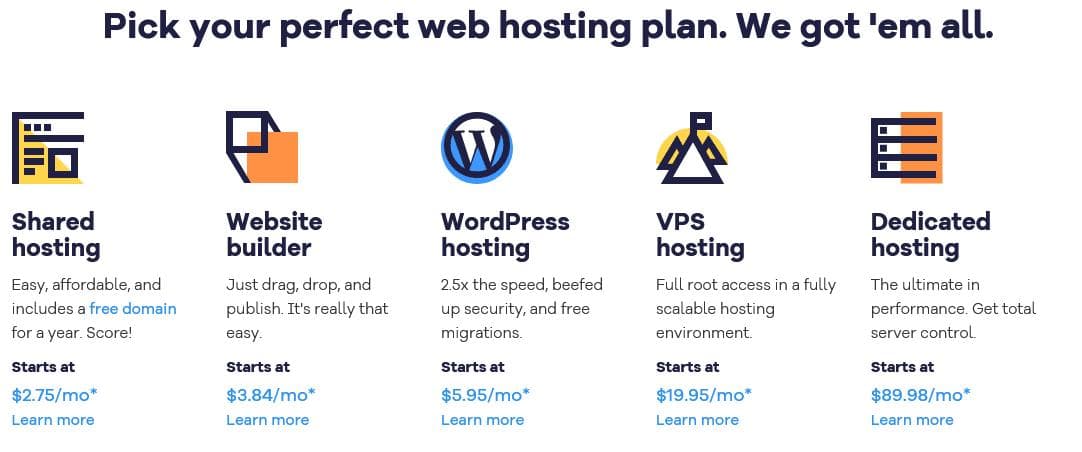 Shared Website Hosting
HostGator's cheapest hosting plan offers 3 packages for any website of every size.

The only difference between the Hatchling and Baby plan is unlimited websites. Otherwise, all the features are the same. Business Plan also provides upgraded SSL certificates, free SEO tools, and a dedicated IP address.
At renewal time, the prices for each package increase to $ 8.95 per month, $ 11.95 per month, and $ 16.95 per month. However, if you plan to start a long-term project, you can opt for more extended billing plans, i.e., 24 months and 36 months, to claim more discounts.
WordPress Web Hosting
WordPress web hosting is mainly for WordPress users. These hosting compromises of features that are designed to deliver the best resources for a WordPress-based website. However, you can install WordPress CMS on any other hosting server.
Each Managed WordPress Hosting package includes one free domain and a Free SSL certificate.

Dedicated Servers
If your website has considerable traffic that needs powerful hosting, HostGator dedicated servers are a good option. Dedicated servers allow you have full control over hosting resources. For instance, you don't have to share bandwidth and storage resources with anyone like shared hosting.
HostGator has three hosting plans, which allow a larger business to choose a plan depending upon their website need. HostGator each plan comes with Intel Xeon-D CPU.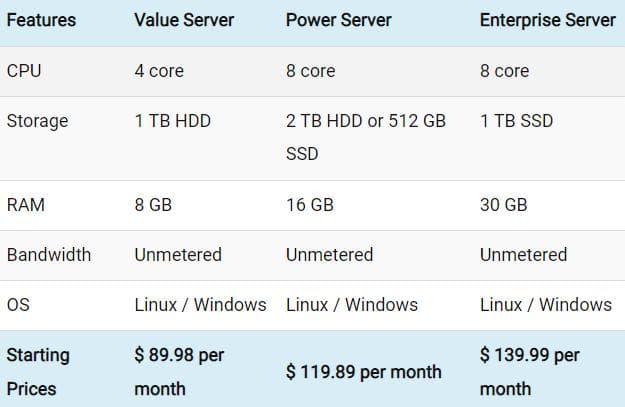 VPS Hosting
Virtual Private Servers are the next step from Shared Web Hosting. They are more powerful than shared web hosting and are similar to dedicated servers. HostGator provides VPS for both windows as well as Linux-based users.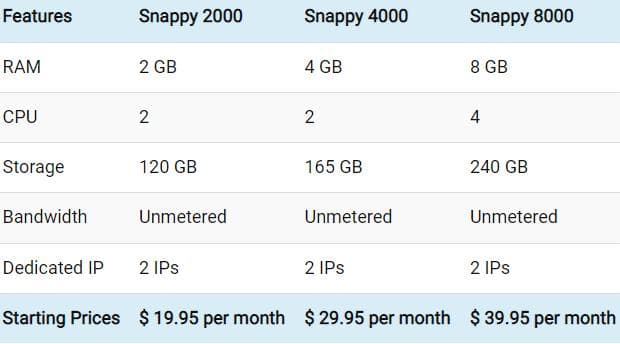 Reseller Hosting
Reseller Hosting is for those who want to set up their own Hosting Business without the worry of infrastructure. HostGator provides three packages in this regard. Of course, you won't enjoy unlimited storage and bandwidth features, but still, HostGator Reseller packages are competitive in the market as White Label also provides 24/7 tech support.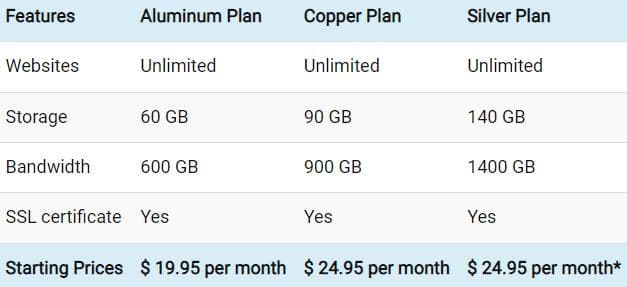 Does HostGator Hosting Feature worth the tag price?
HostGator Cheapest Hosting plan without sacrificing speed and performance offers enough features to start your website. If you are looking for features, then you can sign up with HostGator now.
Domain Registration
HostGator provides a seamless experience for buying and transferring domains. It's a straightforward process for beginners. It can also be done at the time of purchasing hosting.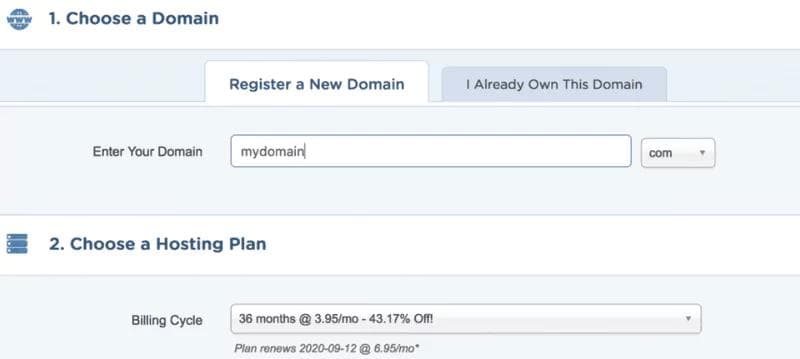 Unlimited Storage
Regardless of which hosting plan, you choose HostGator provides unlimited storage with all plans. It's quite a feature not all hosts provide.
Unmetered Bandwidth
HostGator helps you focus on your website ranking and increase website traffic without a worry of bandwidth limit cause HostGator all plans come with unmetered Bandwidth.
Easy app Integration
HostGator QuickInstall feature allows you to install 75+ one-click install apps and CMSs, including famous ones WordPress.
Site Security & SSL
HostGator cares for your business which is why it provides a FREE SSL certificate with all hosting plans.
Ease of Use
HostGator provides a cPanel dashboard that is market standard and easy to navigate and use even for beginners. In addition, you can access all your tools and features when you log in.
Unlimited email accounts
Unlimited professional email accounts sound cool! HostGator provides unlimited email accounts without any extra money on any hosting package you choose.
Built-in Website Builder
HostGator comes with a built-in website builder tool. With this tool, you can create a stunning website with over 100 Responsive Templates and drag-drop builders.
Marketing Tools
SEO is what ranks your website on search engines. So even if you optimize your website for SEO, it will rank you your website and visibility, meaning more conversions.
HostGator helps you create an SEO strategy. You can reach HostGator for a free SEO consultation, and they will help you make a strategy for your website.
Customer and Technical Support

HostGator has a knowledgeable base, i.e., FAQs where you can find answers to most of the questions. Also, HostGator has a 24/7 live chat and phone call option to reach them out. You can also reach them via Twitter.
Their Customer support is much good, especially the front-end customer support. Primarily if using HostGator, you have encountered any issue, the best solution is to ask their customer support, and your problems will get resolved immediately.
Who HostGator suits Best?
HostGator's all hosting servers are based in the US, which means it's best for those businesses that will be fully operational in the US. HostGator is a good choice for a company that wants a standard level of service with affordable packages and required features, not ignoring the essential good web security.
HostGator website builder review
HostGator hosting might be fine, but I noticed one thing worth attention. Gator Website Builder is a great site builder for those familiar with WordPress who don't want to dive into coding just yet (or perhaps at all). It has simple tools that make creating websites easy without being overwhelming or intimidating! Plus, you can build up to 6 pages on your account for free as long as it's within certain restrictions, which we'll go over in detail below.
HostGator hosting itself may very well meet most requirements-but. There is still room for improvement considering some hidden features waiting inside their gator website builder called "builder." At first, it might seem not very clear to find so many settings.
However, that is no more difficult than a PowerPoint presentation. Once you have located your way around all of them after exploring this program's features, the result will be beautiful websites with ease!
HostGator User Reviews
What do the other users say about HostGator? As usual, there are both positive and negative user experiences. Suffice information from all user reviews of HostGator is:
Most unhappy users have faced problems during the website migration or don't like the expensive services. But when it comes to quality, the costly services are worth the price.
All users are happy with their quality services and especially the customer support they offer. The new and old users who have been using Hostgator for years are pleased with the value received from HostGator.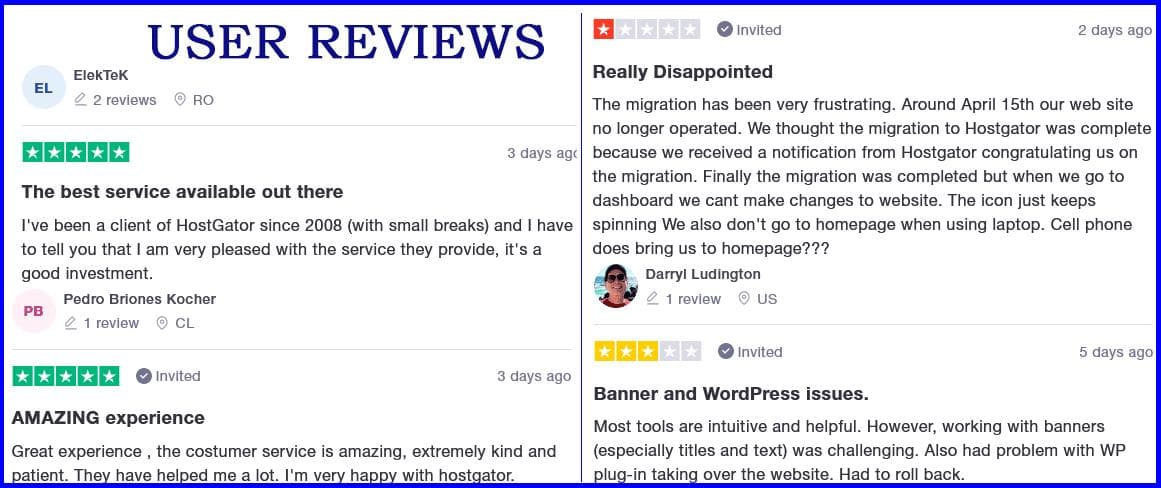 Overall we can say that trying HostGator is worth an investment.
HostGator Hosting Best Alternatives
Generally, HostGator is known as the top web hosting provider in the world. However, there are lots of webmasters who think that Bluehost and HostGator are the same hosts.
Bluehost vs. HostGator
Both companies have a lot of similarities but also a few differences between them. For example, they provide shared/VPS/dedicated hosting services. By comparing HostGator with Bluehost, my takeaway is HostGator is a better hosting provider for the other.
Nevertheless, here are some vital points of HostGator that make it unique from other web hosts. When you compare Bluehost vs. HostGator, you will see that both have almost the same hosting plans. However, some exclusive plans are offered by HostGator, which makes it more reliable among web admins.
If you want to go with either one, just follow this complete detailed review with the BlueHost Review.
What are customers asking about HostGator?
How to add a domain to HostGator?
To add a domain to HostGator, use these guidelines.
First, visit HostGator, enter the domain name in the search box on top of the page, and click the "Search" button.
Next, click on the new hosting link under the plans section to add a new website for hosting with HostGator.
Finally, you can select your desired hosting plan, add it to the cart, and follow other processes accordingly.
By checking the appropriate boxes and selecting your hosting plan, your domain name will automatically get added to HostGator Accounts. Thus you can use this hosting account to host multiple domains or add additional features to build a website, email server, etc.
How to add a newly purchased domain to existing HostGator hosting?
Adding a new domain name to your existing hosting account is known as "Domain Forwarding," and you can forward it by using cPanel. However, before that, you need to acquire a unique IP address for your website. Visit HostGator and follow the following steps to add a new domain name to the hosting account:
Login using the cPanel username and password.
Click on the "Forwarding" option under the "Domains" section of your cPanel dashboard.
Next, you must add the domain name and enter the new IP address for mapping purposes.
Finally, click add, and this action will automatically forward a new domain name using HostGator hosting account resources.
To get your website online, you may use a web hosting control panel to configure it accordingly.
How do I transfer my website from BlueHost to HostGator?
You can use either FTP or SSH to perform this task.
What are the top 10 features included with HostGator's hosting?
Ten features include w/ all accounts: cPanel, Softaculous, Instant activation, and $100 Google Adwords credit.
How can I cancel my account if I am not 100% satisfied?
Log into your cPanel account at hostgator.com, click on "Billing," then click on "Cancel my account," select the reason for cancellation and submit.
How does HostGator handle large databases?
Database allocations are based on the hosting plan you purchase. For example, the Hatchling Plan has 10GB storage, while the Baby plan has 100GB storage.
How many email accounts can I create with HostGator?
It all depends on the hosting plan you purchase from us. The Hatchling Plan has one account, while the Baby plan has 100 accounts.
What payment methods does HostGator accept?
They take payments with all major credit cards, including Visa, MasterCard, Discover, American Express, and PayPal. We also accept any other payment methods should you choose to use them.
Can I resell hosting through HostGator?
You can sell VPS or Dedicated servers with HostGator reseller programs. Read the agreement for more details on selling shared, reseller, or dedicated plans.
Why do they offer both cPanel and DirectAdmin?
cPanel is showing a more accessible, more intuitive hosting control panel that has been around for many years. DirectAdmin is a powerful control panel built from the ground up to be fast, stable, and secure. Both are great control panels but suited for different market segments.
How does HostGator become the best web hosting provider?
Brent Oxley founded HostGator in 2002; they previously worked for a hosting company that provided reseller hosting and shared hosting. He created its first website on 1st February 2002. Then he started offering reseller programs to other web admins.
Still, many users went away from him due to server management issues because they were getting over-billed or their service was unavailable frequently. At starting he used to maintain servers himself. After some time, it became too hard.
In 2012 EIG acquired Gator for $225 million. It's the same corporation that owns Bluehost and iPage. HostGator is got the best reputation among all of them. Today it's among the most considered web hosting brands on the globe.

HostGator Hosting Review Takeaway
HostGator is said to be the best website hosting in the market for 2023. While using HostGator, you get access to an easy-to-use control panel, free site builders, unlimited disk space, and unlimited bandwidth for your low monthly fee without any contract or setup fees.
Another great thing about HostGator is its customer service. Their support is responsive with all channels, especially phone, and live chat, to help you with any problems that may arise.
The only real drawback I found was how pages could load, as I added ten websites on VPS hosting. A solution to this would be to choose a plan that offers you the ability to host your domain with them and host your website on another service, such as BlueHost, located in a particular location.
All in all in this HostGator Hosting Review, I would recommend HostGator if you are looking for new web hosting.
Subscribe for
the latest updates