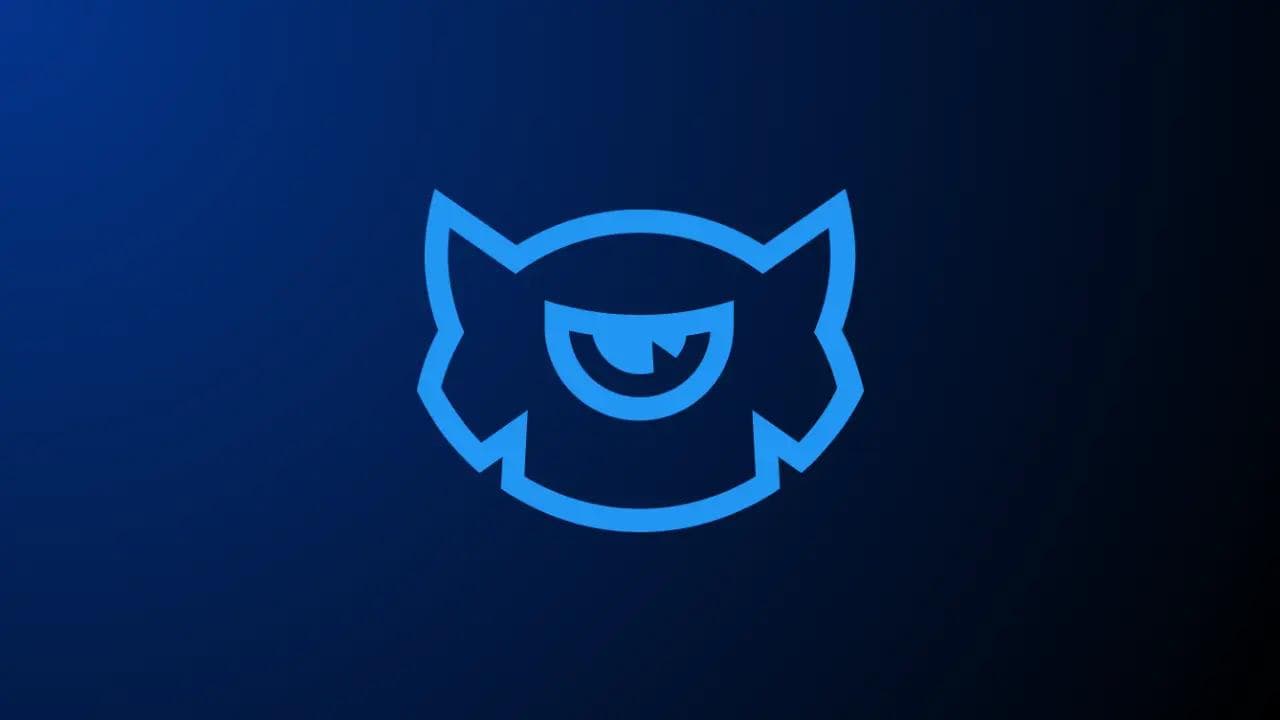 Elevate Your Website Design with Template Monster

Unbeatable Software
October 22, 2023 at 2:03 PM
Hola there!👋
You know what they say, first impressions matter, and on the web, that means having a killer website design. But hey, no pressure, right? 😅 That's where Template Monster comes to the rescue.
If you've ever dreamt of having a website that's not just good but absolutely stunning, you're in for a treat. Today, we're diving headfirst into the world of Template Monster and how it can take your web design game from meh to marvelous.
So, grab a comfy seat, and let's chat about how Template Monster is about to become your new best friend in the world of web design.
Get ready to elevate your website like never before! 🚀
Exploring Template Monster's Website
Before when I headed to the website I headed to this dashboard.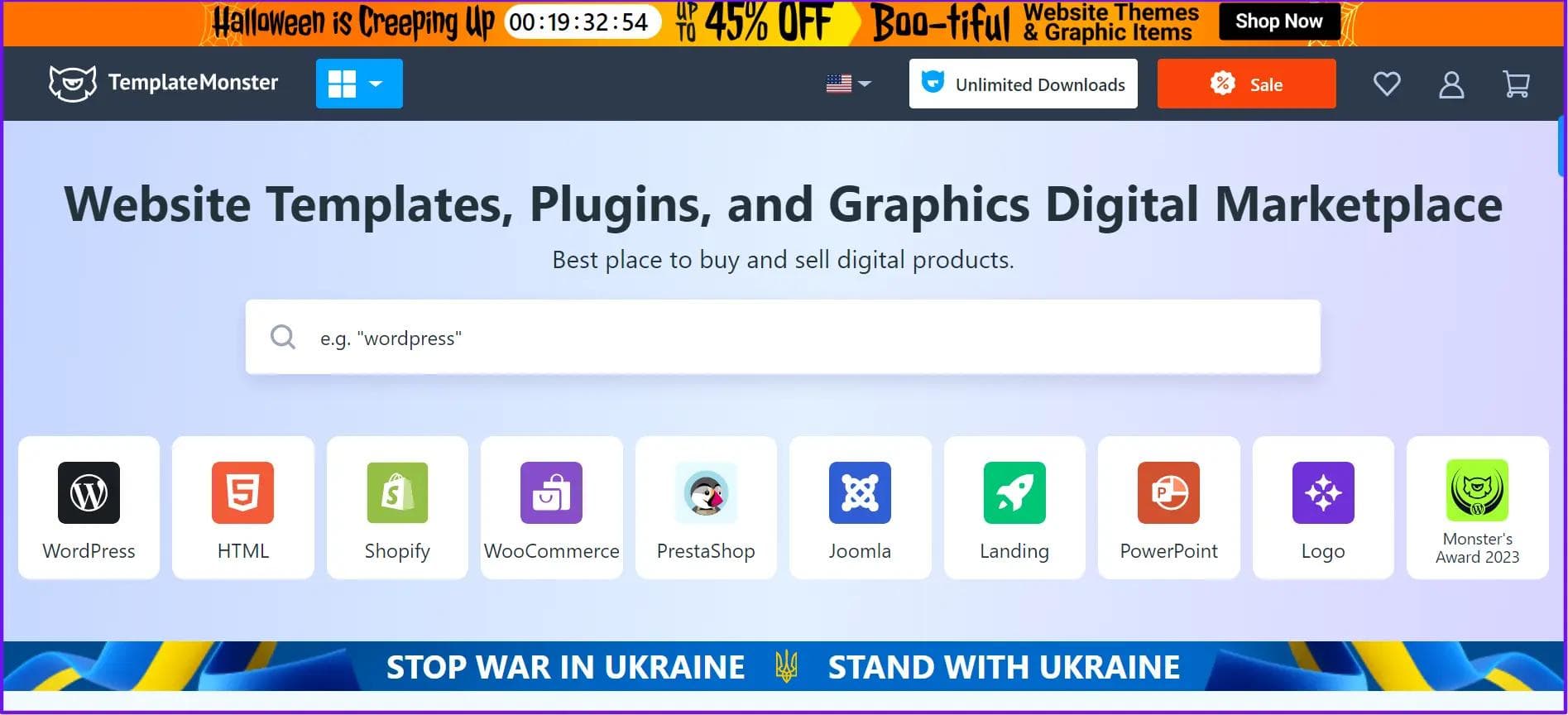 Here I saw these sections.
Products of the Day
In this section, Template Monster showcases their latest and most innovative website templates. These are designs that represent the cutting edge of web design and are frequently updated to keep up with the latest trends and technologies.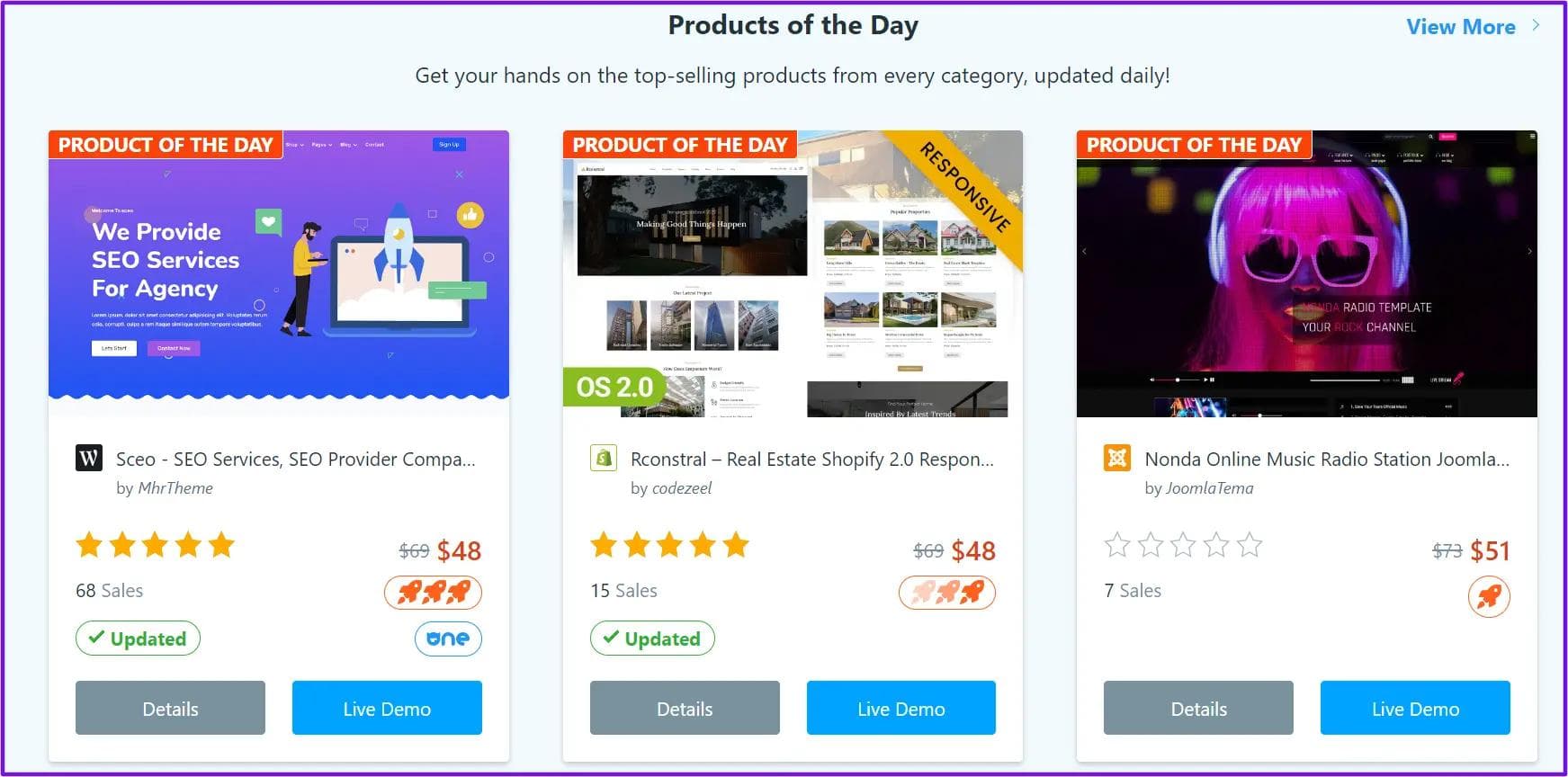 Users can explore this section to stay ahead of the curve with their website design.
Trending Templates
The "Trending Templates" section is a dynamic space featuring website templates that are currently popular among users.
It's a great place to discover what's hot and in demand, as these templates often reflect contemporary design trends and user preferences.
Best Sellers
This section highlights templates that have consistently performed well and garnered positive feedback from users.
These are templates that have a proven track record of meeting the needs of a wide range of customers. They provide a reliable and trusted option for website creators.
Featured Templates
It showcases some of their standout designs. These templates often represent unique, eye-catching, or industry-specific options, making them an excellent choice for users who want to make a memorable online impression.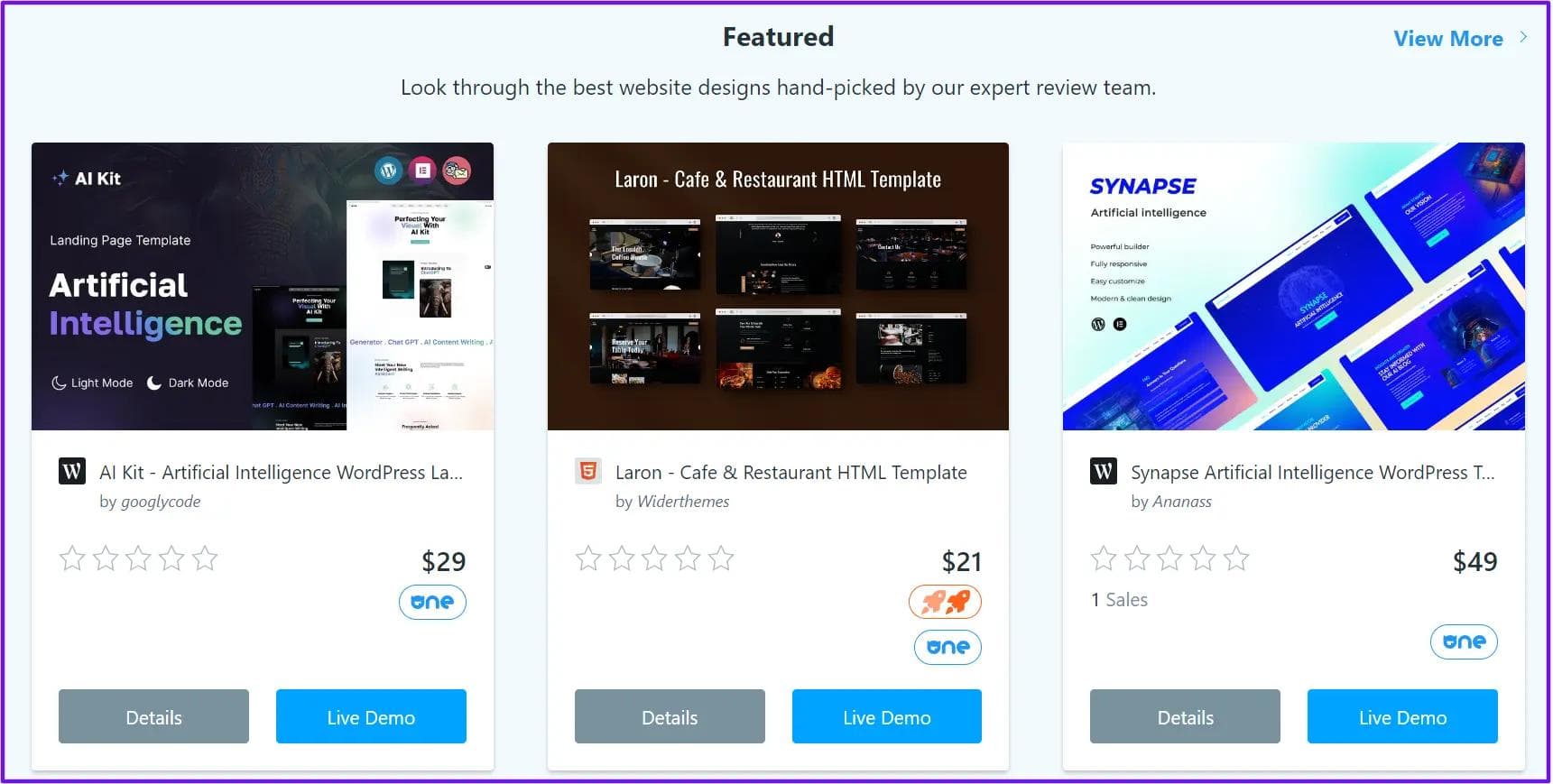 By exploring these sections, users can gain insights into the latest design trends, discover templates favored by their peers, and find options that align with their specific goals and preferences.
Who is the Template Monster Best For?
1. Business Owners:
Template Monster is a lifeline for business owners. Whether you run a small local shop or a global enterprise, there's a template that suits your needs.
These templates are designed to engage your audience and convert visitors into customers. Showcase your products, services, and brand with professionalism and style.
2. Web Developers and Designers:
For web developers and designers, Template Monster is a treasure trove. It provides a vast selection of templates, graphics, and design elements. This platform is your creative playground, offering the resources needed to bring your clients' visions to life efficiently.
3. Bloggers and Content Creators:
Bloggers and content creators can take advantage of Template Monster's blog and personal website templates. These templates are not only visually appealing but also tailored to optimize content presentation.
With a stylish website that complements your content, you can attract more readers and build a loyal following.
4. Startups:
Startups often operate on tight budgets, making Template Monster an ideal choice. It offers budget-friendly templates without sacrificing quality. You can create a professional online presence that helps your startup stand out in a competitive market.
Choose from a variety of templates to suit your industry and vision.
5. E-commerce Entrepreneurs:
For e-commerce entrepreneurs, Template Monster simplifies the process of setting up an online store. The platform provides e-commerce templates that are visually appealing and functionally robust.
From product showcases to secure payment gateways, you can establish a successful online retail business with ease.
6. Nonprofits and Organizations:
Charities and nonprofit organizations can effectively communicate their mission and values with Template Monster. The platform offers templates that allow you to tell your story, showcase your impact, and encourage support. With an engaging and professional website, you can connect with donors and volunteers more effectively.
No matter your background or website goals, Template Monster offers a solution tailored to your unique needs. It's a versatile platform that empowers individuals and businesses to create stunning websites that leave a lasting impression on their audiences.
Template Monster features
1. Drag & Drop Website Builder:
Template Monster's drag-and-drop website builder is a game-changer for users of all skill levels. With this feature, you can effortlessly design your website by simply dragging and dropping elements onto your canvas.
This intuitive tool allows you to arrange and customize your layout, and add images, text, forms, and more. You can see your changes in real time, making the creative process smooth and enjoyable.
2. E-Commerce Solutions:
Template Monster offers a comprehensive suite of e-commerce solutions. Whether you're starting a new online store or looking to revamp an existing one, their e-commerce templates are optimized for success.
You can efficiently showcase your products, set up secure payment gateways, and manage your inventory, all within a user-friendly platform.
3. Maintenance Management and Administration:
Keeping your website in top shape is essential for a positive user experience. Template Monster simplifies the often daunting task of maintenance and administration. You can easily manage updates, security, and content changes through their intuitive tools.
It means your website remains up-to-date, secure, and free from the hassle of complex administrative tasks.
4. Plugin Integration:
Template Monster's platform seamlessly integrates with a wide range of plugins. This feature enhances the functionality of your website by allowing you to incorporate additional tools and features.
Whether you need to connect with social media, improve SEO, or enhance user engagement, these plugins make it possible.
5. Page Management:
Efficiently organizing your website's pages is a breeze with Template Monster. You can create, edit, and structure your site's pages effortlessly.
The platform's user-friendly interface ensures that your content is presented exactly as you envision. This contributes to a user-friendly and engaging website.
6. Landing Pages:
Template Monster's landing page templates are designed to boost your marketing efforts. These templates are optimized for lead generation and conversions.
Whether you're running a campaign or aiming to capture visitor interest, these landing pages are built to deliver results, ensuring your marketing strategies hit the mark.
7. Responsive Design:
In the age of mobile browsing, responsive design is crucial. Template Monster ensures that your website looks and functions perfectly on various devices, from desktop computers to smartphones and tablets. This responsive design guarantees an optimal user experience, which is essential for retaining and engaging visitors.
8. SEO-Friendly Structure:
Search engine optimization (SEO) is a critical factor for online success. Template Monster places a strong emphasis on SEO with templates built to meet best practices. It means your website is more likely to rank higher in search engine results, attracting organic traffic and improving your online visibility.
9. Cross-Browser Compatibility:
Template Monster's commitment to user experience extends to cross-browser compatibility. Regardless of the web browser your visitors use, such as Chrome, Firefox, Safari, or others, your site will function seamlessly. This ensures that you don't miss out on potential customers due to browser compatibility issues.
10. 24/7 Customer Support:
Template Monster provides 24/7 customer support, giving you peace of mind. If you encounter any issues or have questions about your website, their responsive support team is ready to assist you. Their support ensures that your website runs smoothly, and any concerns are addressed promptly.
These features collectively empower users to create, manage, and maintain websites that cater to their specific needs with ease and efficiency.
What we like and what we don't
Template Monster Pros
1. Rapid Website Development: Users consistently report that they can create a website in just a few hours using Template Monster's templates and tools. This remarkable efficiency allows individuals and businesses to launch their online presence swiftly, saving both time and resources.
2. Largest Collection of Quality Templates: Template Monster proudly offers the most extensive collection of high-quality templates available online. With thousands of options to choose from, users can easily find templates that perfectly align with their vision and industry.
3. Responsive Live-Chat Support: Template Monster takes its customer support seriously. Their live chat representatives are not just responsive but go the extra mile to assist users with their questions and concerns. Whether you're a newcomer to web design or a seasoned professional, having access to support that truly understands your needs is invaluable.
4. SEO-Friendly Templates: The platform offers SEO-friendly templates. These templates are designed with best SEO practices in mind, giving users a head start in climbing the search engine rankings. This results in better online visibility and organic traffic for their websites.
5. Versatile E-Commerce Solutions: Template Monster's e-commerce templates are highly adaptable. They provide the perfect foundation for e-commerce entrepreneurs. With features such as secure payment gateways and inventory management, you can establish and scale your online store effectively.
Template Monster Cons
1. Installation Challenges: While the templates are user-friendly, some customers have reported difficulties during the installation process. This may require some technical know-how or assistance, especially for those new to website development. Template Monster offers support to help overcome these challenges.
2. Not Ideal for Tech-Phobic Individuals: Template Monster's tools and features may not be the best fit for those with a strong aversion to technology. While it is user-friendly for many, individuals with tech phobia might find certain aspects of website design challenging.
3. Template Costs: While Template Monster provides an impressive selection of templates, some of the more advanced or specialized ones may come at a higher cost. Users should carefully consider their budget when selecting templates and additional features.
Template Monster FAQs
1. What are the advantages of using Template Monster for web design?
Users benefit from Template Monster's extensive collection of high-quality templates, responsive live-chat support, and rapid website development capabilities. These advantages make it a top choice for various web design needs.
2. How do I choose the right template on Template Monster for my website?
Selecting the perfect template involves considering factors such as your website's purpose, industry, and design preferences. Template Monster's search and filtering options can help you find templates that match your criteria.
3. Can Template Monster assist with SEO for my website?
Yes, Template Monster offers SEO-friendly templates that incorporate best practices for search engine optimization. This helps increase your website's visibility in search engine results.
4. Are there free templates available on Template Monster, or do all templates come at a cost?
While Template Monster primarily offers premium templates, some free options are available. However, premium templates often provide more advanced features and customization options.
5. Can beginners with no web design experience use Template Monster's services effectively?
Yes, Template Monster is user-friendly and suitable for beginners. The platform's drag-and-drop builder simplifies the website creation process, making it accessible to users with no web design background.
Conclusion
As we wrap up our journey through the world of Template Monster, we hope you've gained a clear understanding of the immense possibilities it offers. From the largest collection of quality templates on the internet to the invaluable support of responsive live chat representatives, Template Monster has proven itself as a go-to solution for web design enthusiasts of all levels.
With the power to create stunning websites in just a few hours, this platform empowers individuals, businesses, bloggers, and e-commerce entrepreneurs to make their online mark effortlessly.
As you venture into the world of web design, remember that Template Monster's user-friendly interface is tailored for beginners and experts alike. So, whether you're a tech-savvy enthusiast or a tech-phobic individual, you can craft a remarkable online presence that suits your unique needs.
So why wait? Dive into the realm of Template Monster and discover the templates that will bring your vision to life. Whether you're launching a blog, revamping your e-commerce store, or sharing your passion with the world, Template Monster is here to help you stand out.
Thank you for joining us on this exciting journey through Template Monster, and we wish you the best of luck in creating your extraordinary online presence. Your website design adventure begins now! 🚀
Subscribe for
the latest updates