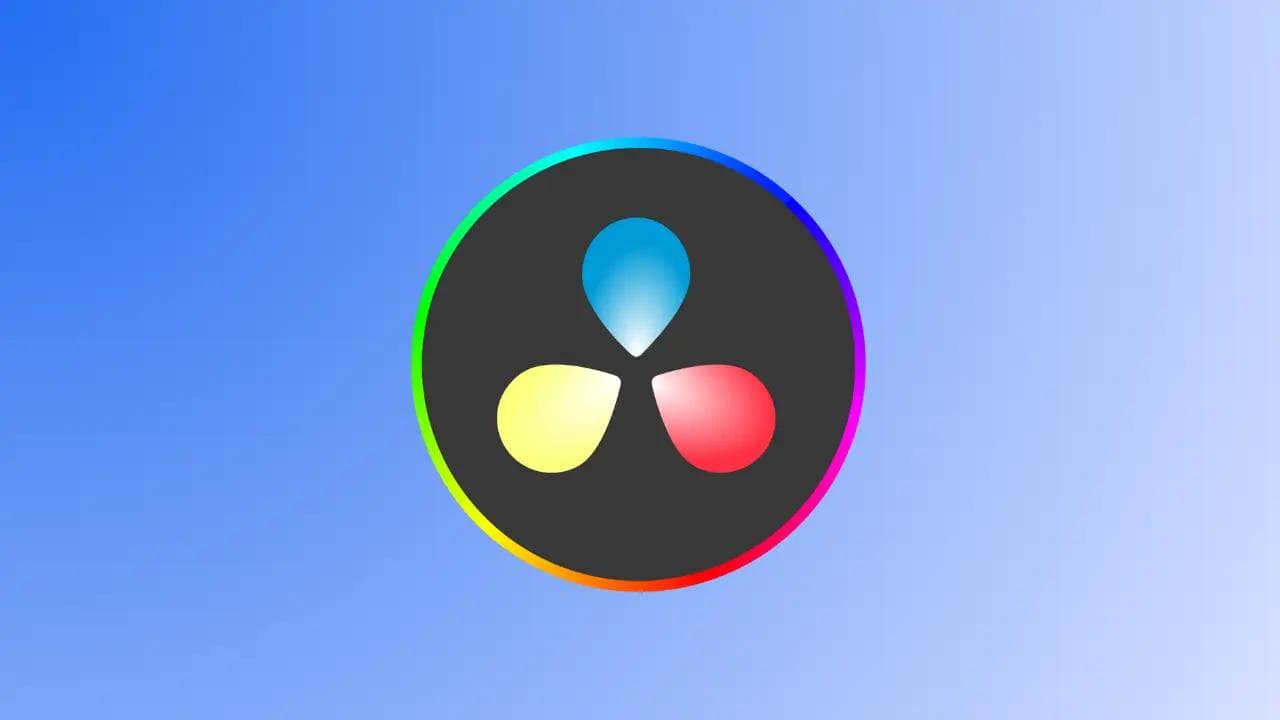 Blackmagic DaVinci Resolve 18.1 review [What's New In 2023?]

Unbeatable Software
March 7, 2023 at 6:31 PM
Blackmagic Design has recently released a new version of their popular video editing software, DaVinci Resolve 18.1.
This update is sure to excite video editors, filmmakers, and content creators alike with its array of new features designed to make the user experience even better than before.
Let's take a deeper look at what this latest version offers.
What's New In Blackmagic DaVinci Resolve 18.1?
There are several new features included in DaVinci Resolve 18.1 that are sure to be welcomed by experienced and novice users alike.
The biggest changes are found in the Fairlight audio page, which now includes support for Dolby Atmos 7.1.2 surround sound mixing as well as VST3 plugin support for third-party plugins.
Additionally, a new ADR tool allows users to quickly create automated dialogue replacement sessions from scripts and other text sources, making it easier than ever to create professional-sounding audio recordings for any project.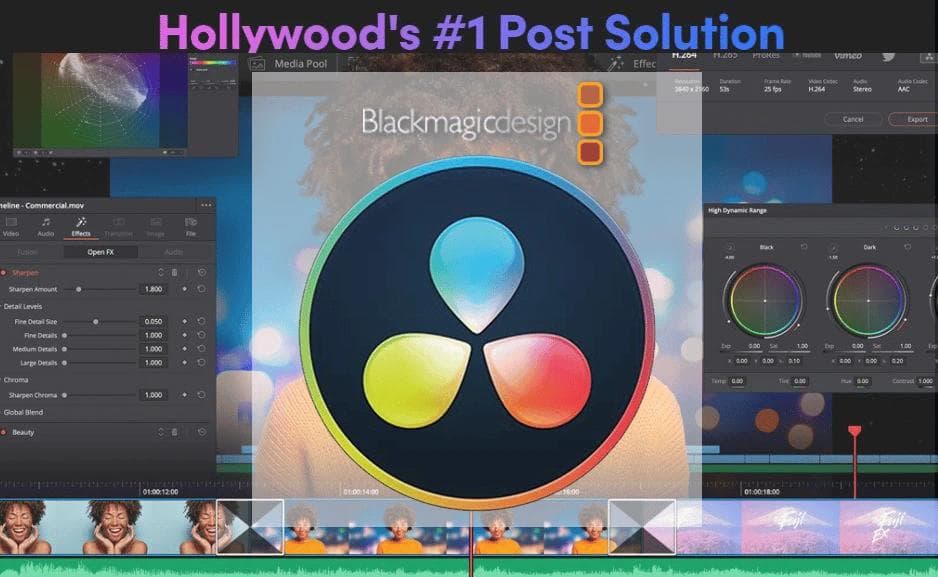 The Color page has seen some great improvements as well, with the addition of GPU-accelerated scopes such as waveforms and RGB parade displays that can be used while color grading in real-time.
The timeline has also been improved with the ability to open multiple timelines simultaneously in separate tabs, making it easier to multitask without having to worry about switching between different projects constantly.
Finally, Da Vinci Resolve 18 also adds support for Apple ProRes RAW files so that users can take advantage of higher-resolution footage without sacrificing quality or performance. 
Do Professionals Use DaVinci Resolve?
Yes, professionals prefer using DaVinci Resolve. When it comes to video editing software, there is no shortage of options.
There are many powerful tools available on the market, Vimeo, Wevideo, Final Cut Pro, and Avid Media Composer being some of the most popular.
However, DaVinci Resolve has several advantages over its competitors.
For one, it has a low learning curve that makes it easier for beginners to get the hang of editing quickly.
Secondly, it offers a wide range of powerful tools, from multi-camera editing to 3D tracking and color correction.
Finally, it has a constantly updated library of plugins and effects that make it easier for users to create unique visuals.
DaVinci Resolve System Requirements
Operating System Requirement
The DaVinci Resolve system requirements include
Mac OS X 10.11 or higher
Windows 7 64-bit and above
Linux CentOS 6.5 and above.
It is important that your operating system meets these requirements for the software to run properly.
Hardware Requirements
Your desktop hardware must also meet certain specifications to run DaVinci Resolve. The processor should be :
an Intel Core i7 8700K or higher for Windows users and
At least an Intel Xeon E5-1650 v3 or higher for Mac users.
Additionally, you should have at least 16GB of RAM installed on your computer to handle large video files without lagging issues.
Lastly, your graphics card should also meet certain requirements; for Macs, it should be an AMD Radeon Pro 580X or better, while Windows users can use an NVIDIA GeForce GTX 1080 Ti or better or an AMD Radeon VII series GPU or better.
Yes It Matters: DaVinci Resolve Features
Fusion
Unbelievable effects and motion graphics are just a few clicks away!
With DaVinci at your fingertips, you can bring any project to life – from dynamic scenes of destruction to gorgeous cinematic vistas.
Take advantage of this professional-grade tool used by Hollywood filmmakers for everything from advanced animation sequences to eliminating unwanted frames or titles.
Whether tackling projects solo or as part of project settings, Fusion will help take your work up a notch with its secret recipe for success.
Vertical resolutions
The new vertical resolutions feature allows you to adjust the resolution of your project to make it optimally compatible with different devices.
Work on 1080 x 1920 for mobile devices or 3840 x 2160 for 4K resolution screens.
Before publishing, you can preview your project on Instagram and other social media platforms.
Take your project to the next level with output resolution scaling.
This feature will allow you to create images and videos in any size, adjusting the resolution of the output to match the exact dimensions you need.
HDR grading
Take your projects to the next level with high dynamic range (HDR) support in DaVinci Resolve.
HDR allows you to work with a wider range of brightness and color values, which gives your images more depth, detail, and vibrancy.
Multi-User Collaboration
Unleash the power of collaboration with DaVinci Resolve!
This powerful video editing software allows you to grow your own production studio.
Invite multiple users and experience unprecedented project sharing–it's a revolutionary way to collaborate on creative projects more efficiently than ever before.
AI-based voice isolation
We've all been there–you have a great track, but it also has unwanted background noise.
Well, now DaVinci Resolve has your back with its AI-based voice isolation feature.
It can automatically detect and isolate the audio track of interest, making it easier than ever to nail that perfect recording.
You'll never have to worry about unwanted noise ruining an otherwise perfect take!
Dialogue leveler
Setting perfect levels for dialogue recordings has just become easier with DaVinci Resolve Studio 18.1's new built-in dialogue leveler track effect.
The powerful feature takes the manual out of audio production, reducing hours of tinkering with clip gain and automation curves to achieve a natural soundscape.
The leveler can be tailored to each project's needs through convenient control features such as the real-time scrolling waveform display, focus presets, and three process options.
With this intuitive tool in your arsenal, you can rest assured that getting professionally mixed dialogue recordings are only a few clicks away.
Target grading
well, that's not a problem anymore with DaVinci Resolve's new target grading features.
You can now save time and effort by setting pre-defined color targets for different parts of a video.
Resolve FX Automatically
Resolve FX is a powerful set of tools that can add stunning visual effects and transitions to your projects.
These effects include blurs, sharpening, light rays, and glows.
The Resolve fx dust buster and FX library are updated regularly with new effect packs that expand the range of possibilities.
These effects can make your projects stand out from the crowd with their fast render times and snappy performance.
Fairlight audio automation curves
New Fairlight automation curve editing and keyframing tools in this version of DaVinci Resolve make it easier than ever to create complex animations and effects.
That's not where the automation stops, though!
DaVinci Resolve also allows you to set audio automation curves within the Fairlight page.
You can trim and adjust these curves to achieve flawless audio mixes, allowing you to take your projects to the next level.
Natural smooth audio
Resolve 18.1 adds a Natural Smooth Audio feature that helps reduce background noise for better sound quality.
This feature works by detecting and separating background noise from the audio track, allowing you to bring out the natural ambiance of your sound recordings.
Magic Mask
DaVinci Resolve Studio 18.1 has introduced a revolutionary new feature to Fairlight, the Magic Mask palette.
This amazing addition utilizes the DaVinci Neural Engine to detect animals, vehicles, people, and objects within your media clips. It lets you easily track their movement to create clean traveling mattes directly on the Fusion page.
With this powerful new feature at our fingertips, DaVinci editors can now efficiently visualize green screen keyframes without ever leaving the timeline or resorting to complex workarounds.
The Magic Mask will save cinematic creators plenty of time and effort while crafting beautiful motion graphics.
Timeline locking
When working in a team, it's important that everyone has access to the most up-to-date version of the project.
With this in mind, DaVinci Resolve Studio 18.1 has introduced timeline locking for collaborative projects.
This feature allows users to lock individual timelines to prevent any further editing or changes.
Timeline locking is a great way to ensure everyone on the team is working with the same version of the project, and it's perfect for projects where multiple users are working in tandem.
DaVinci Reviews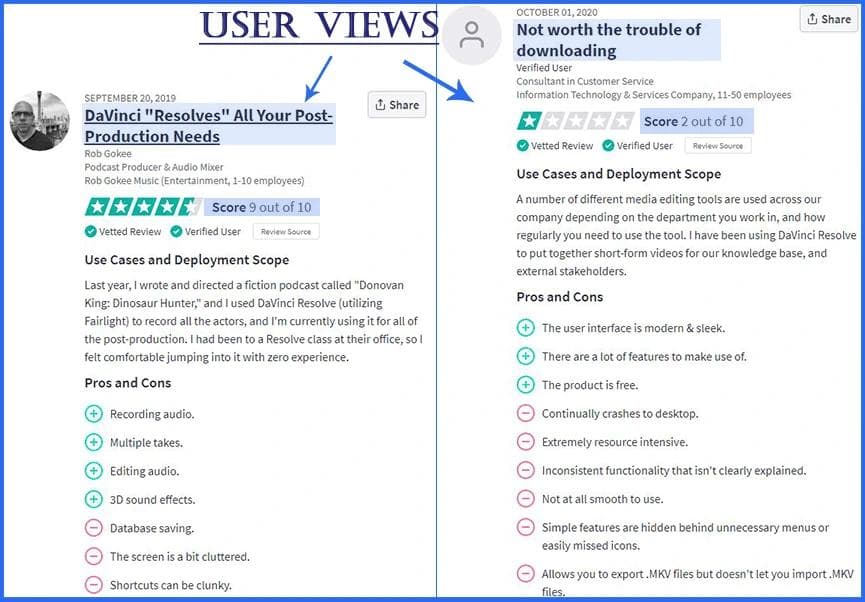 From the Negative aspect, we figured out most users faced difficulties with getting started after installing Da Vinci Resolve, while other hardware did not support it.
Let's discuss the positive aspects. There are appreciations about how good the software is, its features, and especially the FREE version benefits. And how their business got at ease and was boosted with DaVinci's Resolve.
DaVinci Resolve Pricing
if we compare the respective system requirements and pricing of DaVinci Resolve and its competitors, we can see that it offers excellent value for money.
Yes, you have to pay a one-time fee for the Studio version of DaVinci Resolve; however, it provides an unparalleled set of features and tools that are unmatched by any of its competitors.
Free vs Paid Version
There are two versions of DaVinci Resolve, the Free version, and the Studio version.
The free version offers plenty of editing tools and features that are suitable for most amateur video editors and filmmakers.
However, for more advanced features such as collaboration tools, temporal noise reduction, advanced 3D compositing, and more, you'll need to upgrade to the paid version.
Thus, depending on your needs and budget, you can choose the version that best fits your requirements.
Frequently Asked Questions
Is DaVinci Resolve 18 free forever?
A Big Yes! DaVinci Resolve 18 is a free, non-commercial version of powerful editing and post-production software. It has all the features of the Studio version, with a few minor limitations.
Can I upgrade from DaVinci Resolve 15 to 18?
Yes, you can upgrade from DaVinci Resolve 15 to DaVinci Resolve 18 or higher. You will need to purchase the Studio version to access the latest features, such as collaboration tools and temporal noise reduction.
Is DaVinci 18 faster?
Yes, with an improved speed editor functionality, DaVinci Resolve 18 is faster than previous versions. It follows the faster and simpler management principle. It uses the newest GPU technologies to accelerate rendering and playback times, making it easier and faster to get the results you want. It also has improved support for Apple ProRes RAW files.
Do professionals use DaVinci Resolve?
Yes, DaVinci Resolve is used by professionals in the film and television industry. It has all the necessary tools for professional color grading, editing, and audio mixing. It is also used by many academies and filmmaking professionals for their projects.
How much RAM does DaVinci Resolve need?
DaVinci Resolve needs 16GB of RAM for optimal performance. However, if you're working with UHD or 4K content, then 32GB or more is recommended.
You'll also need a relatively powerful processor and graphics card to ensure smooth playback of your timeline and effects.
Is DaVinci better than Premiere Pro?
It really depends on what you're looking for in editing software and your specific needs. Both DaVinci Resolve and Adobe Premiere Pro are excellent programs for editing and post-production.
DaVinci is best suited for professionals who need advanced color grading, audio mixing, and motion graphics capabilities, whereas Premiere Pro is best for those who need a more streamlined workflow.
Overall, it comes down to personal preference and your specific needs as an editor. (You can look at this premier pro review for more in-depth details)
Wrapping Up
Overall, DaVinci Resolve 18 is an excellent choice for video editors of all skill levels. It offers a wealth of advanced editing and post-production tools at an unbeatable price.
As always, Blackmagic has listened to its customers and added support that addresses some of the most requested features. Happy Editing!
Subscribe for
the latest updates