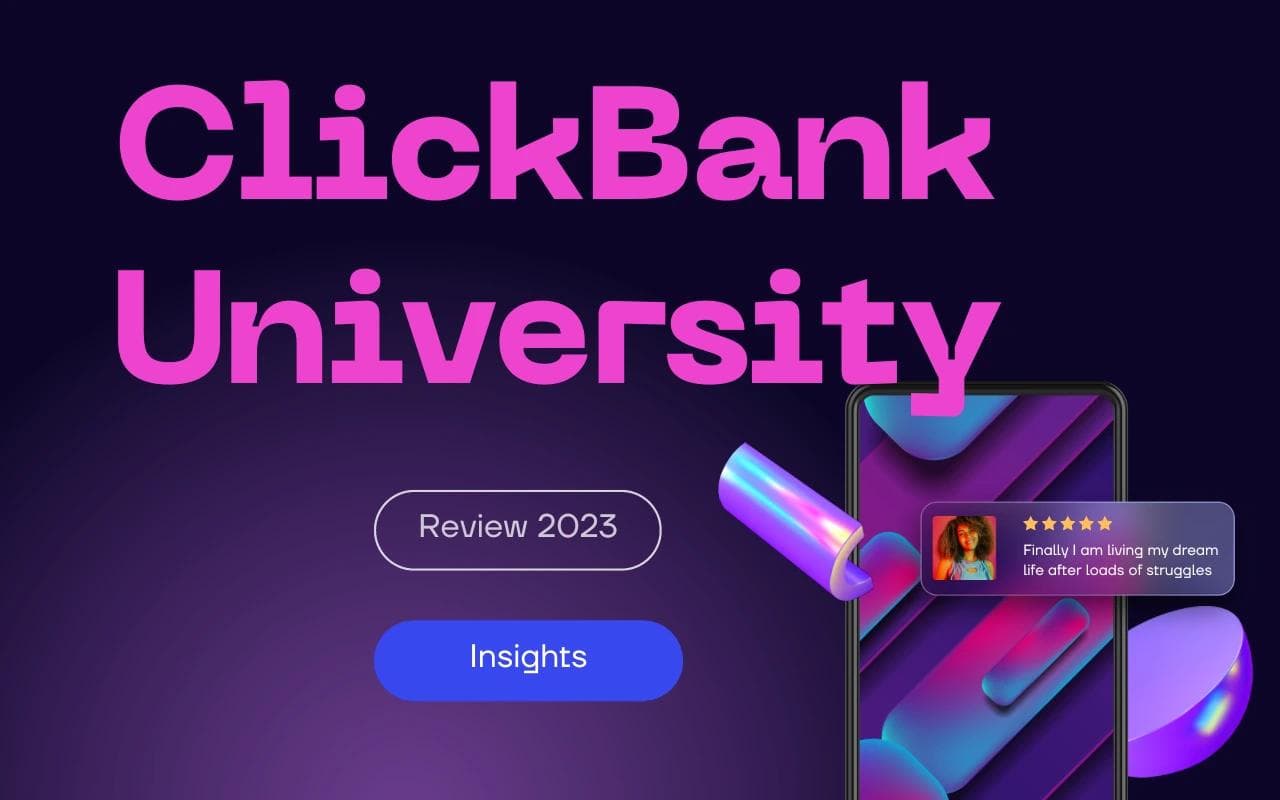 [Ultimate Guide] Clickbank University Review For Affiliate Marketers

Unbeatable Software
May 16, 2023 at 12:46 PM
In this Ultimate Clickbank University Review, you will learn:
What does Clickbank University really offer?
Lessons at Clickbank University
Comparison to similar programs
The cost and ultimate program value for affiliate marketers
What is the Entry Cost of Joining Clickbank University?
In today's digital marketing era, you have to be careful about who you choose to learn from in different ways.
It doesn't matter if you will promote other people's products (referred to as Affiliate Marketing) or if you would promote products and services that you already own.
Time to jump in 😀
Overview of Clickbank University For Affiliate Marketers
Clickbank University is an online training program. It has changed the name of the game for many individuals.
It teaches individuals how to create and sell their own digital products on the Clickbank platform.
In terms of value, Clickbank University offers a variety of courses and training materials. Their goal is to teach individuals how to create and sell their own digital products, such as ebooks, online courses, and software.
The program includes step-by-step guides, video tutorials, and community support. Their support help individuals successfully launch their own digital products on the Clickbank platform.
Some notable features of Clickbank University include
focus on building a successful online business
access to a community of experienced marketers and entrepreneurs
and lifetime access to all course materials.
ClickBank is one of the major affiliate marketing platforms for digital products. It has paid over 3 billion commissions and sold over 300 million digital products. 
That is DARN impressive!
Pros and Cons of Clickbank University
Pros
Easy-to-Use Platform – Clickbank University has an easy-to-use platform that is perfect for someone starting out in affiliate marketing.
Comprehensive Courses and Training – The training offered by Clickbank University covers a wide range of topics, from creating a product to setting up payment options and creating promotions. 
Community of Experienced Marketers – Clickbank University users can join an online community of experienced marketers who are ready to lend a hand when needed.
Lifetime Access to Course Materials – Once you've signed up for the course, you have lifetime access to all the materials. This makes it easy to learn at your own pace and revisit any topics at any time.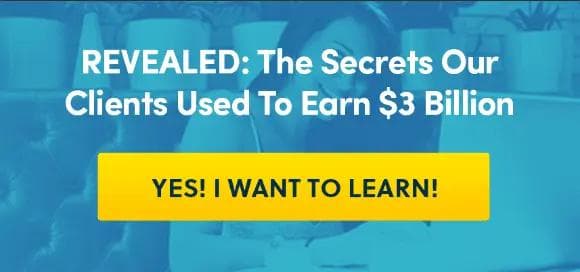 Cons
Cost – The cost of signing up for Clickbank University is on the higher side when compared to other digital marketing courses.
Lack of Focus on Advanced Strategies – For some, the Clickbank University course may not go in-depth enough into certain topics. This could be a deal-breaker for those looking to learn more advanced marketing strategies.
Jumping Into The Detailed review of Clickbank University.
Let's start with the quality and effectiveness of the courses and training materials.
Clickbank University offers comprehensive and easy-to-follow guides and tutorials. They cover various topics related to creating and selling digital products.
For example, you will learn about market research, product creation, marketing and advertising, and customer service.
Also, Clickbank University provides access to a community of experienced marketers and entrepreneurs. They can offer support and advice on building a successful online business.
However, one potential drawback of Clickbank University is that it may not be suitable for everyone.
Particularly individuals who are completely new to digital marketing and online business. It's as if some prior knowledge and experience may be necessary to benefit from the program fully.
So, What is Click Bank Training All About?
ClickBank is well known to senior product marketers because it is a leading marketing center for selling digital products.
Their training is compiled with online training courses.
The focus is to teach vendors and affiliate marketers to use ClickBank.
Newcomers can learn how to become an affiliate marketer from scratch and fully understand how to promote digital products.
Classes run for eight weeks, mostly in video format.
The company created it in 2013. In 2016, they made a significant upgrade and released a new and powerful version called; Clickbank University version 2.0.
To this date, this upgrade is still under pressure, and the CBU company continues to grow in the fast phase.
CBU provides courses on how to get started with promoting digital products and making passive income online as a serial entrepreneur.
How Is Clickbank University Program Structured?
ClickBank University specializes in training people to create digital products and use online platforms for future profits.
The products can be online classes, training videos, and ebooks. They range from comics to fashion to art, dance, cooking, and making passive income online.
Lessons at Clickbank University are unlocked every week.
Provides parts of the training to follow the videos submitted by Justin Atlan and Adam Horwitz and accompany them via PDFs.
The videos are 3 to 5 minutes long and easy to follow.
After completing every video, you will find tons of quality information on different topics. It's like this mighty little sum-up at the end of each video. Some of these topics are:
How to develop a high-in-demand product.
ClickBank creates a seller avatar.
Create landing pages and sales funnels.
Creating a video sales letter.
Pack your work and sell it on the Clickbank marketplace.
Check your landing pages.
Knowing your traffic conversions and resources.
Everything about Orientation, the roadmap to follow.
Yes, during your first week, you will get the feeling of being at university. You will be guided to the CBU training program by five short videos.
Affiliate Marketing Training – 8-Week Course
Clickbank University has two main sections and has now been updated to version 2.0. The first is an 8-week training course on becoming an affiliate marketer at ClickBank.
It will teach you how to earn money (commissions) by marketing other people's products. Some of the topics in this training:
Investigate and distract your passion for finding a place that suits you.
How to create a digital product.
How to run your ClickBank business.
How to get other folks to promote your digital products.
How to create a squeeze page (also known as a landing page).
Tips to increase traffic to your landing page.
How to create a successful sales funnel.
Make a customer account and avatar on ClickBank.
These trainees are mentors who have sold thousands, perhaps millions of dollars worth of products through Clickbank.
Once you're familiar enough, you will have fewer resources for intermediaries and beginners.
Therefore, vendors consider this course valuable because they can gain many in-house skills and knowledge without getting overwhelmed with information. This course provides weekly videos and "take-home" PDFs.
The only downside (disadvantage) we found by taking the lessons at CBU is; you cannot skip ahead of time. To have the option of skipping over one or more of their video lessons, you'll have to submit a support ticket first.
This can be a bit of a headache as you must wait for their support team to unlock this feature for you first.
Private CBU Facebook Group
One of the resources you can access after you start the training at CBU is their private Facebook group and CBU forums.
The group has good activity, and group members are often actively involved. Its leading coaches, Adam and Justin (or both), join in at times as well.
Live Q & A sections with Adam and Justin (Every Single Week).
Another useful resource is the weekly webinar (classes) provided by Justin and Adam.
It's a live discussion where you can ask questions or listen to other members' issues.
You can even ask Adam and Justin specific questions, which is the best part about their live Q and A webinars.

Clickbank University Comparison to similar Affiliate programs
Other programs offer courses and training materials on online marketing and e-commerce, including
(You can look at affiliate program reviews here)
Unlike other programs, Clickbank University offers a wide range of courses and training materials. One specifically geared towards promoting and selling products on Clickbank.
However, some other programs may offer more comprehensive training on a wider range of topics.
They also give support and community features. It includes a dedicated member forum and access to experienced instructors.
One notable Con of Clickbank University is that it may be more expensive than other programs. But, the value of the training materials and support may outweigh the cost for some users.
What is the Entry Cost of Joining Clickbank University?
It's reasonably cheap to get started with this powerful affiliate marketing training course. You pay $47 upfront and continue to pay that amount every month. You can cancel at any time.
OTO #1: Clickbank University Toolkit
The CBU Toolkit is a useful resource for many tools needed to run your online business successfully.
These are social media tools, such as the Email Service Provider (ESP) and your website domain. Generally, you can search on Google and contact different hosting vendors for these. 
However, using the CBU Toolkit links, you can purchase from legitimate sellers at a friendly, hard price.
OTO #2: ClickBank Builder 2.0
Click‌Bank Builder 2.0 is a new product you will learn after joining CBU training. It is a professional drag and drops tool for creating landing pages, websites and offer pages.
The CB-builder has a price tag of $ 594. However, you have the option to pay $297 in two installments. Since it has advantages like integrating with ClickBank, you may want to buy it.
In Summary.
Clickbank University is a comprehensive program. Compared to similar programs, it is great for starting an online business.
They offer a combination of coursework, support, and community, making it worthwhile.
Remember, affiliate marketing is not a get-rich-quick scheme. It requires hard work and dedication, just like any other business.
With the right training, however, you will be successful with the right mindset and effort. Finally, do share your affiliate marketing experience in the comments below 😀
Subscribe for
the latest updates